---
What is Wa Kitchen?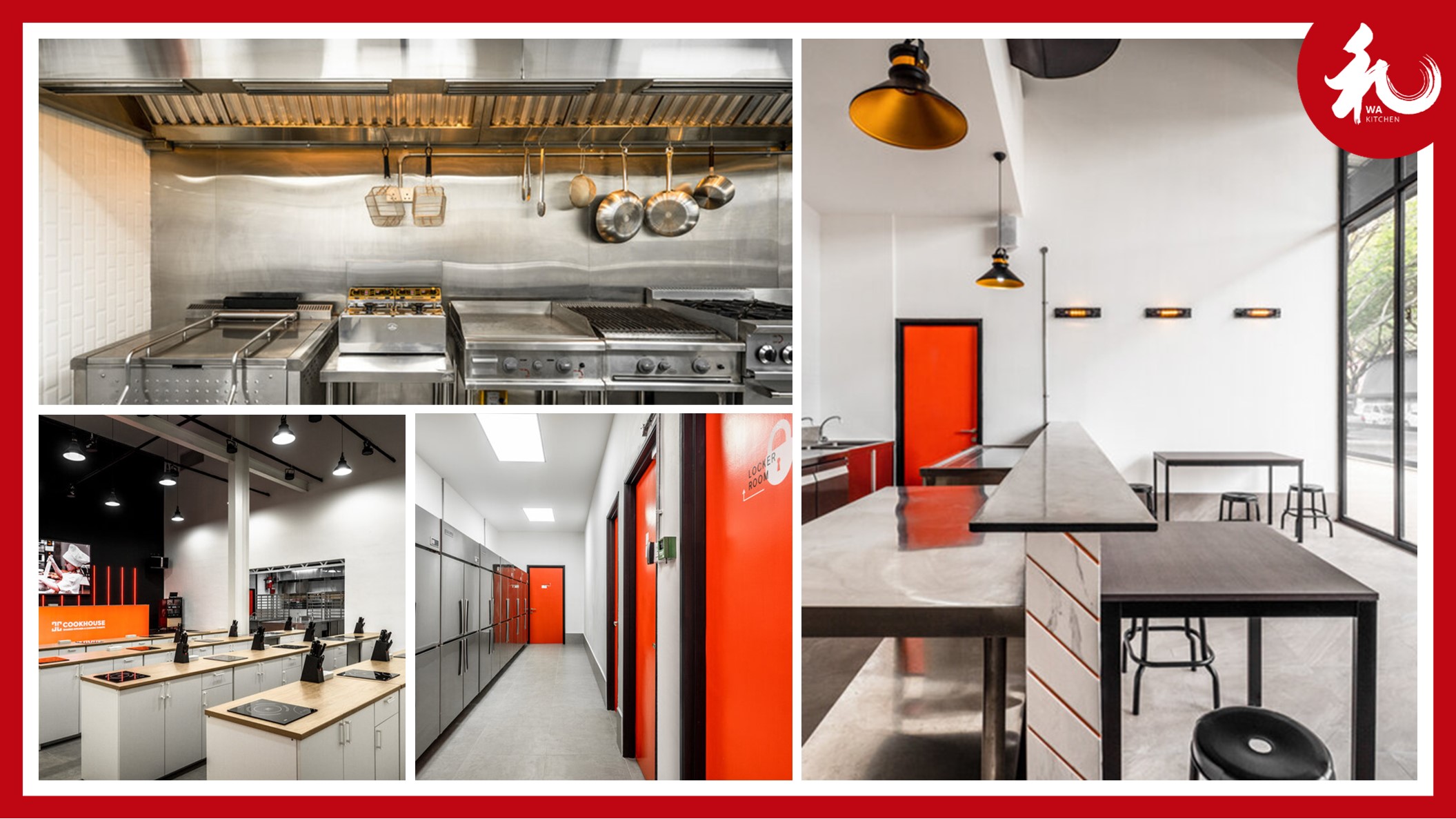 At Wa Kitchen, our collective is rooted based on our experience in Zalora and many other notable online platforms, sharing our expertise to create a delivery-only food service that combines advanced technology, premium ingredients and innovative systems for an enhanced dining experience from the comforts of your home.
Unlike other food and beverage service providers out there, our menu is derived from cutting-edge data that points out the most in-demand food item at competitive prices. We set ourselves apart through our current one cuisine, multiple model concept - taking advantage of the booming food delivery industry.
You name it, we've got it! We leverage multiple brands, multiple models, promoting Japanese cuisine that suit your palate's preference. We bank on our agility to market changes and can easily penetrate the ASEAN market.
Come on! Who does not like Japanese food? Our numbers speak for itself as we have witnessed:
An average revenue growth from month-to-month at 67%

An average order growth from month-to-month at 31%

An average traffic growth from month-to-month at 51%

An average 1,348 number of users on a daily basis

An average order value of RM162.00 per customer, plus returning customers
Understanding the customer's needs for more menu selection and catering to different kinds of dinner service, from dine-in options to small parties, Wa Kitchen has evolved with the demands of post-MCO diners on the lookout for their next at home dining experience.
Wa Kitchen takes advantage of the current optimization of food delivery, operating as a digital storefront, instead of a physical location. Our presence in the digital ecosystem allows us to reach more customers than we ever could with just a physical location.
That's what we are at Wa Kitchen. We focus not only on our cooking, but our endless possibility of launching new brands and/or manage multiple virtual restaurants in one place.
---
For further enquiry
Please Contact Us
---
About My Company and Me
Hi! My name is Felex Tan Jun Kong, FOUNDER and CEO of Wa Kitchen. Wa Kitchen was created with the customer in mind. It caters to those who demand restaurant quality Japanese cuisine from the comfort of their own homes.
Realising that the traditional brick-and-mortar restaurant concept is no longer applicable post-MCO, Wa Kitchen adopts a delivery-only kitchen that optimizes the booming logistics industry as its main vehicle. Capitalising on expertise in software engineering and design, building Wa Kitchen that works based on current demands will pay dividends, without skyrocketing overhead costs in an uncertain economy.
Following the shift in demand during the pandemic, our concept of "Delivering Happiness Through Great Food" caters to the new trend circling around delivery-only kitchens that are the lifeblood of many restaurants
Online Delivery and Multi-Channel Approach
"It is a Sunday. You have the time of your life the night before and are in need of some bento for your lunch. You open your phone and place an order on various apps for one affordable set lunch, and a rather premium Unagi."
"20-minutes later, a cacophony of honking greets you at the gate. A rider decked in pink with a bulking bag passes you your order and zooms away in mere seconds."
Sounds familiar?
Food delivery is an integral part of our lives. In total there are 12 food delivery services that 41 million Malaysians rely on, from those delivering the best pet food service to the best hawker delivery food service - there is always something for everybody and this is where Wa Kitchen can wrestle the market share.
Platform-to-customer and restaurant-to-consumer delivery service solutions for prepared meals is set to hit $137 billion globally by 2023. Yearly, demand for food delivery is increasing at the rate of 3.5%.
How do we get a piece of the cake?
Data source: https://productmint.com/the-food-delivery-business-model-a-complete-guide/
Our multiple channels approach aims to serve different customers according to their segments. Not LIMITING ourselves to serve a fraction of our target market, we cater to every palate, at any price range through the utilisation of our website and third-party platform-to-consumer apps that lists our kitchens close to the customer's proximity.
Where do we go from here?
Wa Kitchen has made huge strides in recent times, being selected as part of a SCALEUP - 20 company cohort with high revenue growth and a path to profitability. Just how big are we as a part of SCALEUP? Well, we are poised for growth and regional expansion with a potential investor invested carousel of almost $1 billion in valuation at the time this is released!
What can we do together?
At Wa Kitchen, we offer a scalable business model that is mobile, and suitable at any location through the realisation of our e-commerce platform. Our sights are not limited to our own backyard but will expand to the ASEAN region with Singapore, Thailand and Indonesia being our next destination.
Our five-year planning will look to maximise the Wa Kitchen capacity and empower the Wa Kitchen Hub strategy of operating our multiple brand and channel business model which will also include the production of Wa Kitchen's EASYCOOK frozen food products.
In 2023, our outlet expansion will be initiated to locations outside the Klang Valley, before the ASEAN expansion set in 2025 with a targeted profit of RM16 million in the same year.
Here is where you come in!
Everyone knows the potential of having an online business these days. Frankly speaking, you can never go wrong with F&B. Despite its potential, not many are prepared to take the risk of opening a delivery-only kitchen anytime soon.
If you don't own it, be a part of it. There is potential in what we do. Limit your chances of crashing and burning, by taking a leap of faith with Wa Kitchen and witness what your investment can achieve with our five-year strategy.
With a fund allocation of RM1 million from you, we aim to divide the pie into four workable and executable portions. 15% to website development, 35% for our working capital, 25% for our product development and 25% allotted for marketing.
Be part of the Wa Kitchen team, where we do not just value you as a partner, but a part of our family!
Why do we need your help?
We want you to join us in our next success through an innovative for of alternative fundraising known as equity crowdfunding. Through this, our Wa Kitchen team will be able to offer our investors equity, in exchange for your investment.
TAKE US TO THE NEXT STAGE by making Wa Kitchen your investment choice for the future.
---
Company Website: www.wa-sushi.com
FB: Wasushi Malaysia
Whatsapp: https://wa.link/wakitchen
---
For further enquiry
Please Contact Us
---
Term Sheet
---
Investment Packages
---
Core Team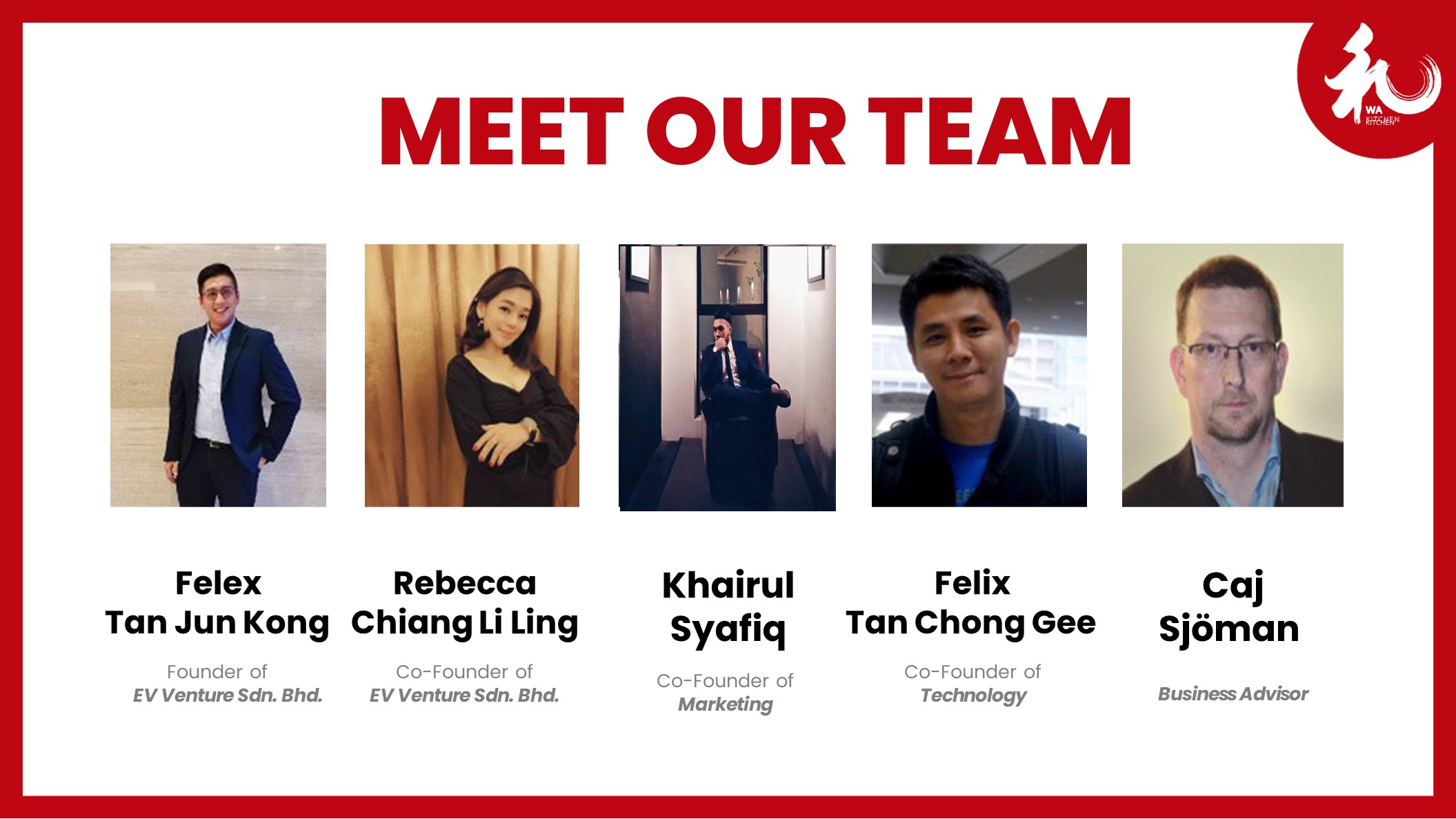 ---
Founder's Pitch Deck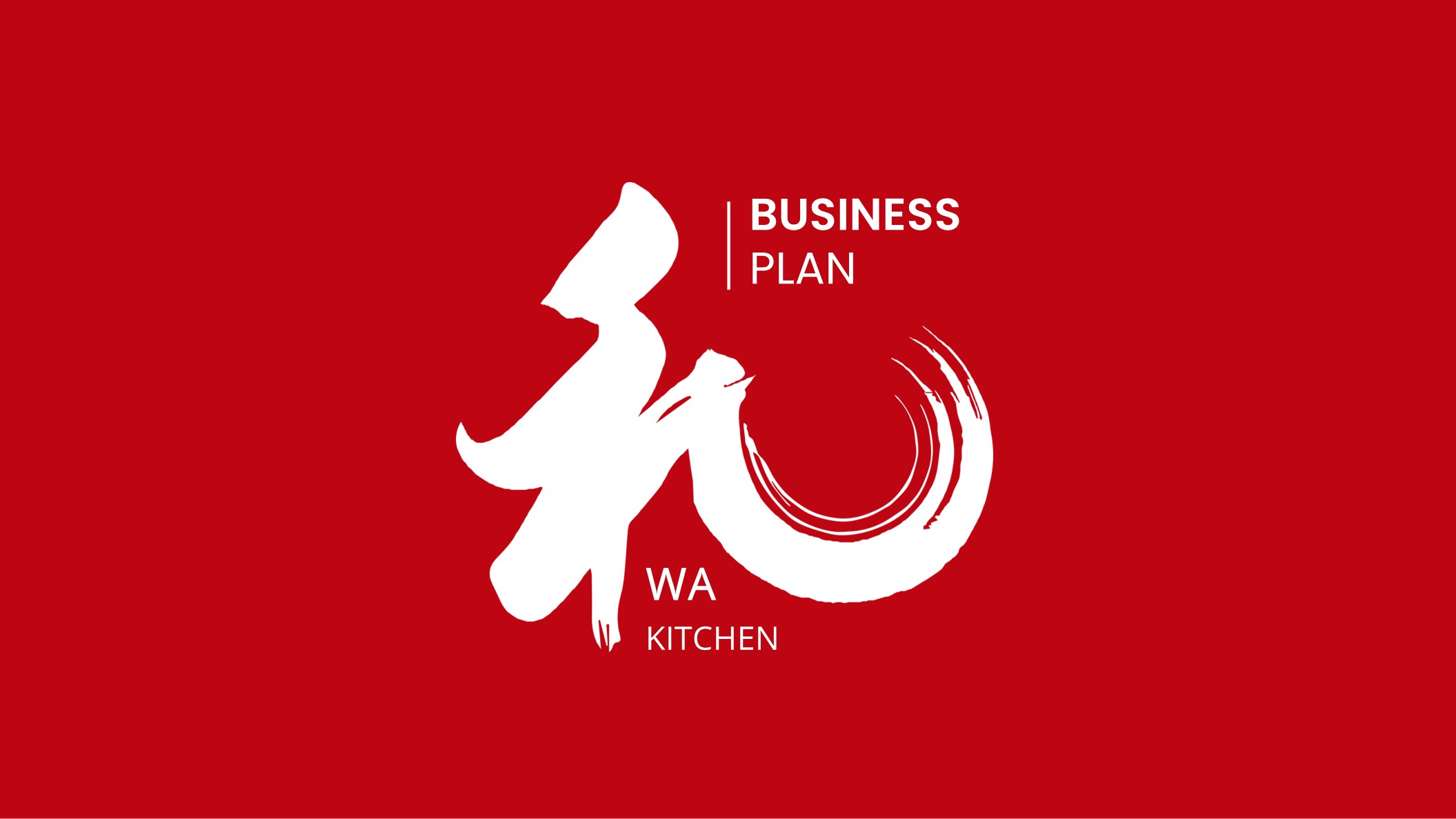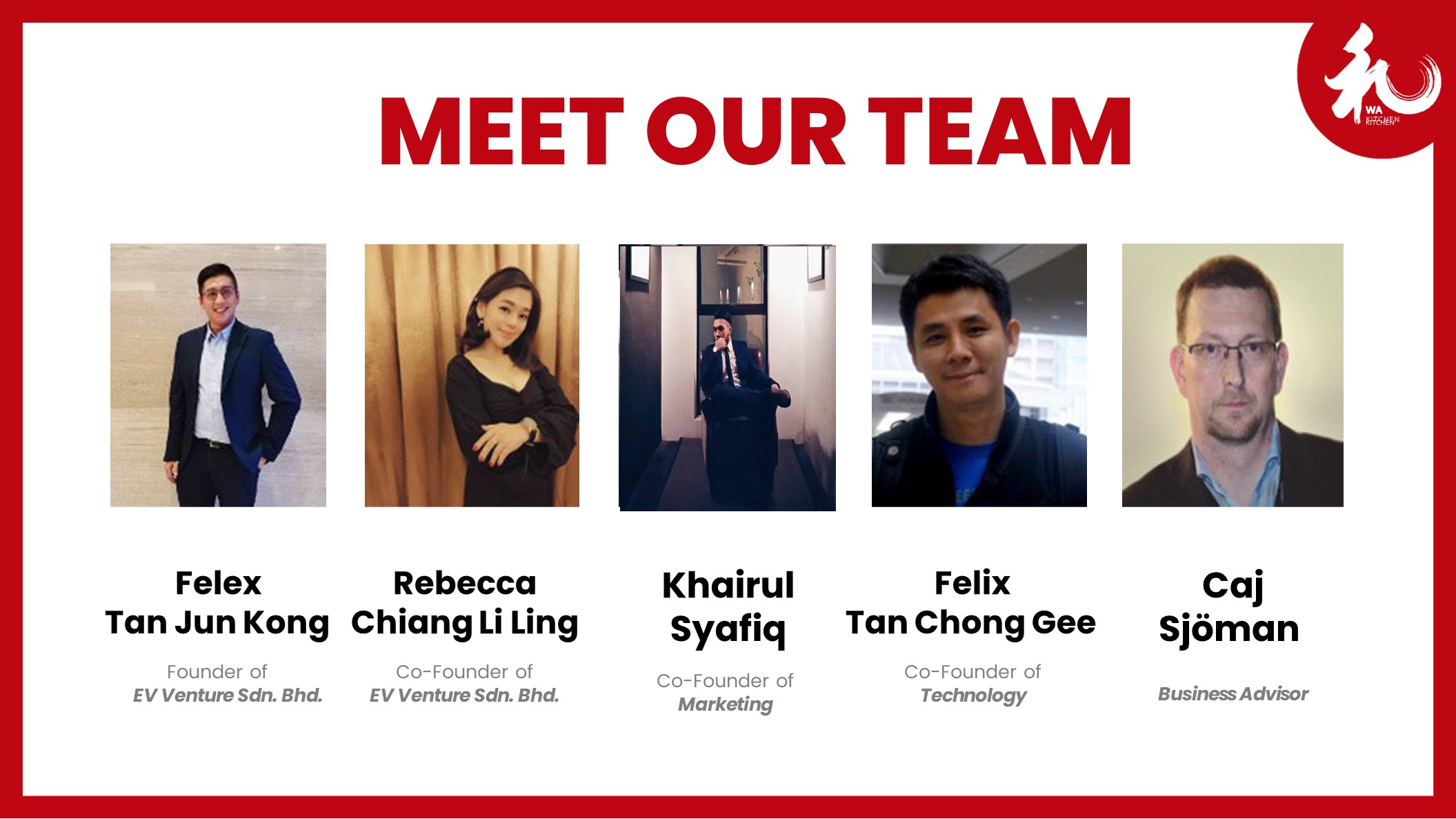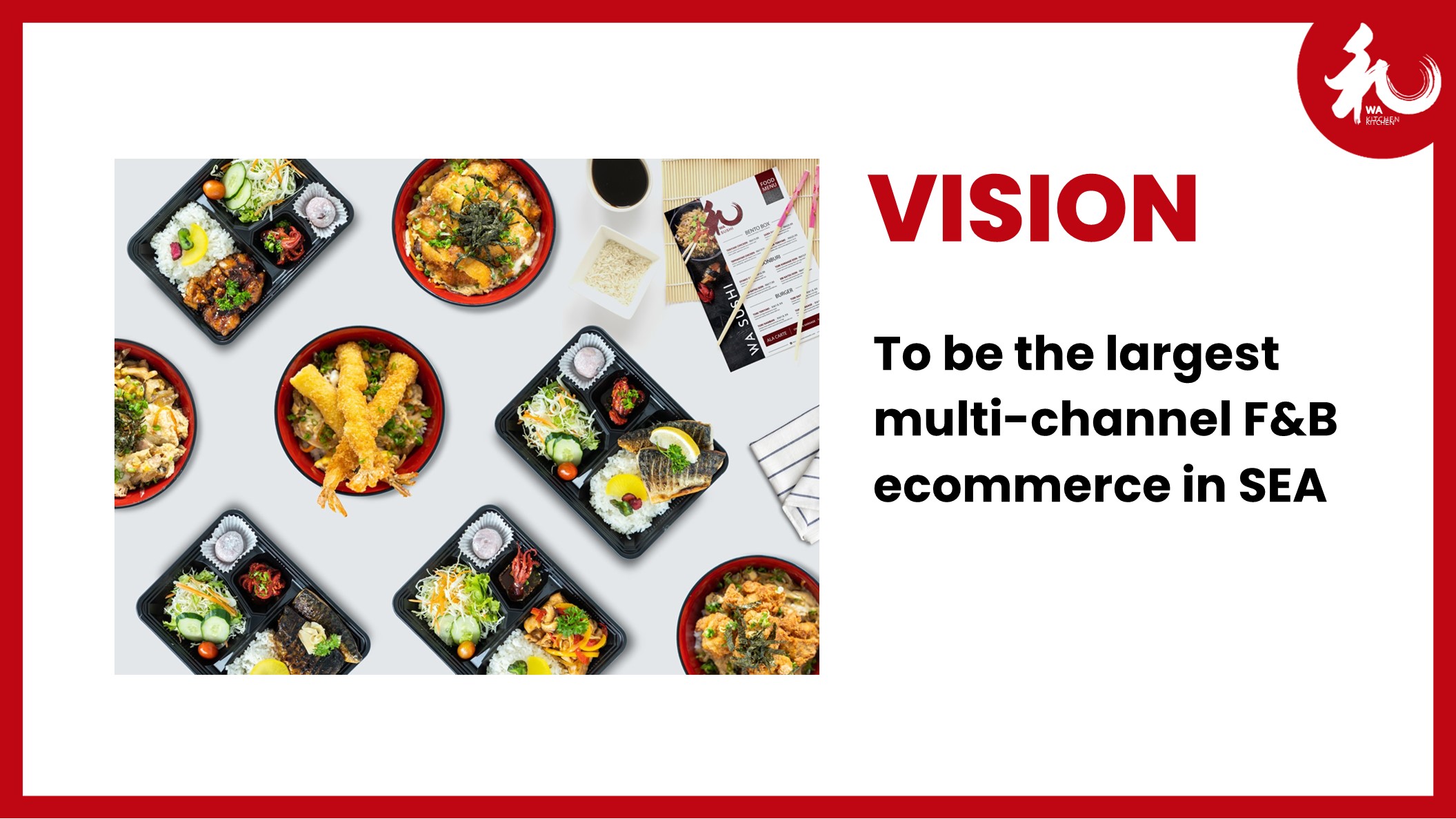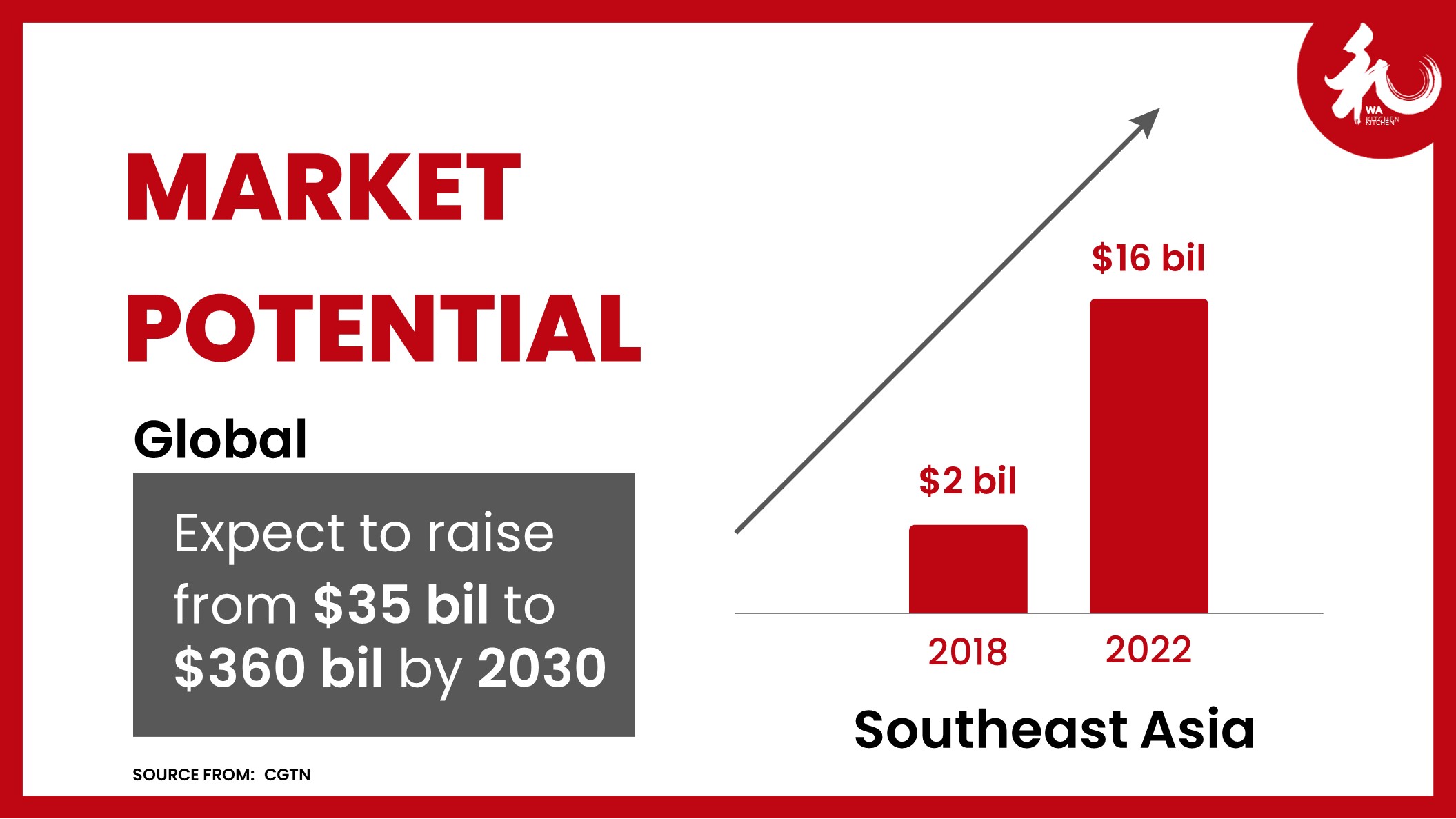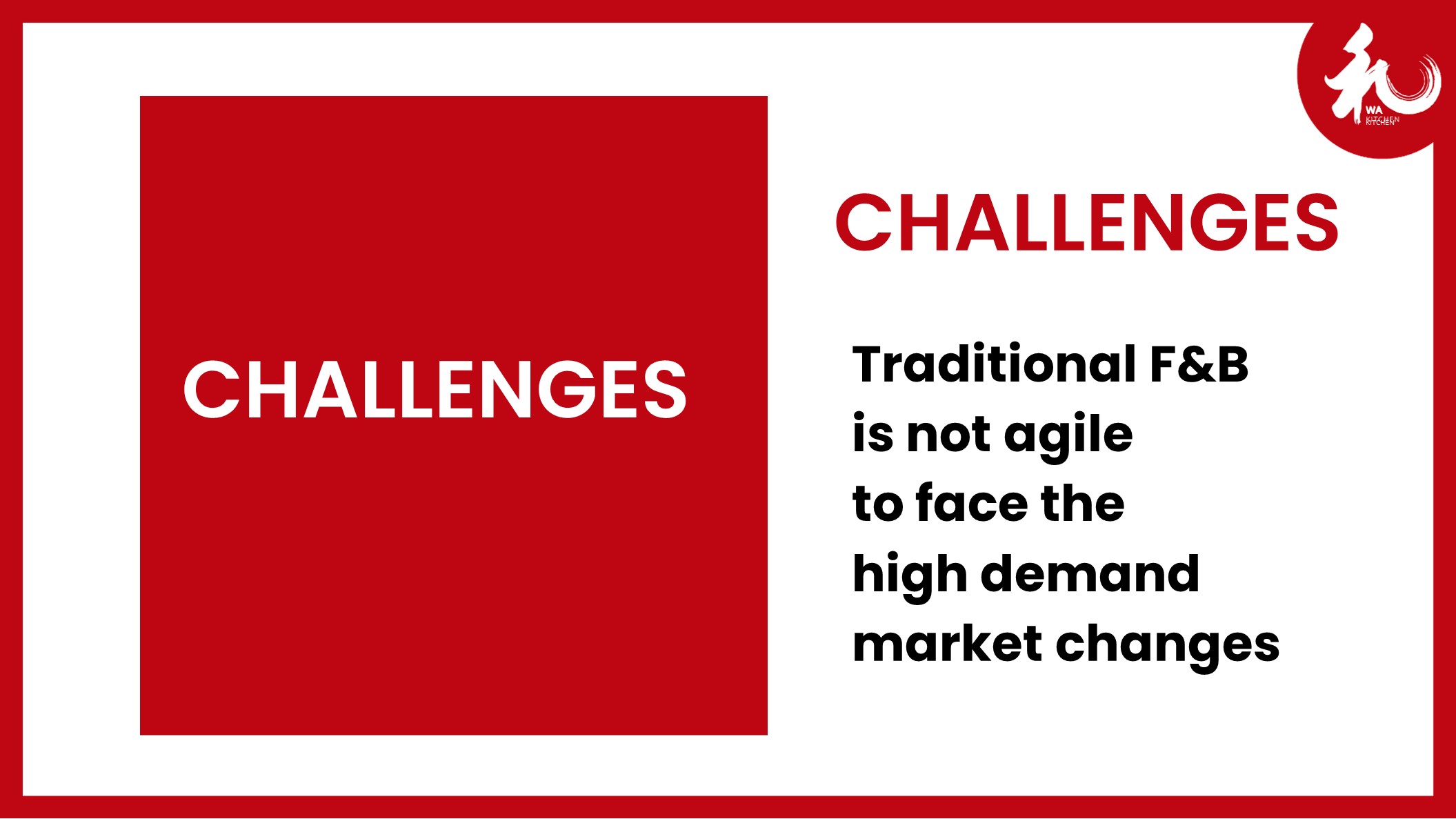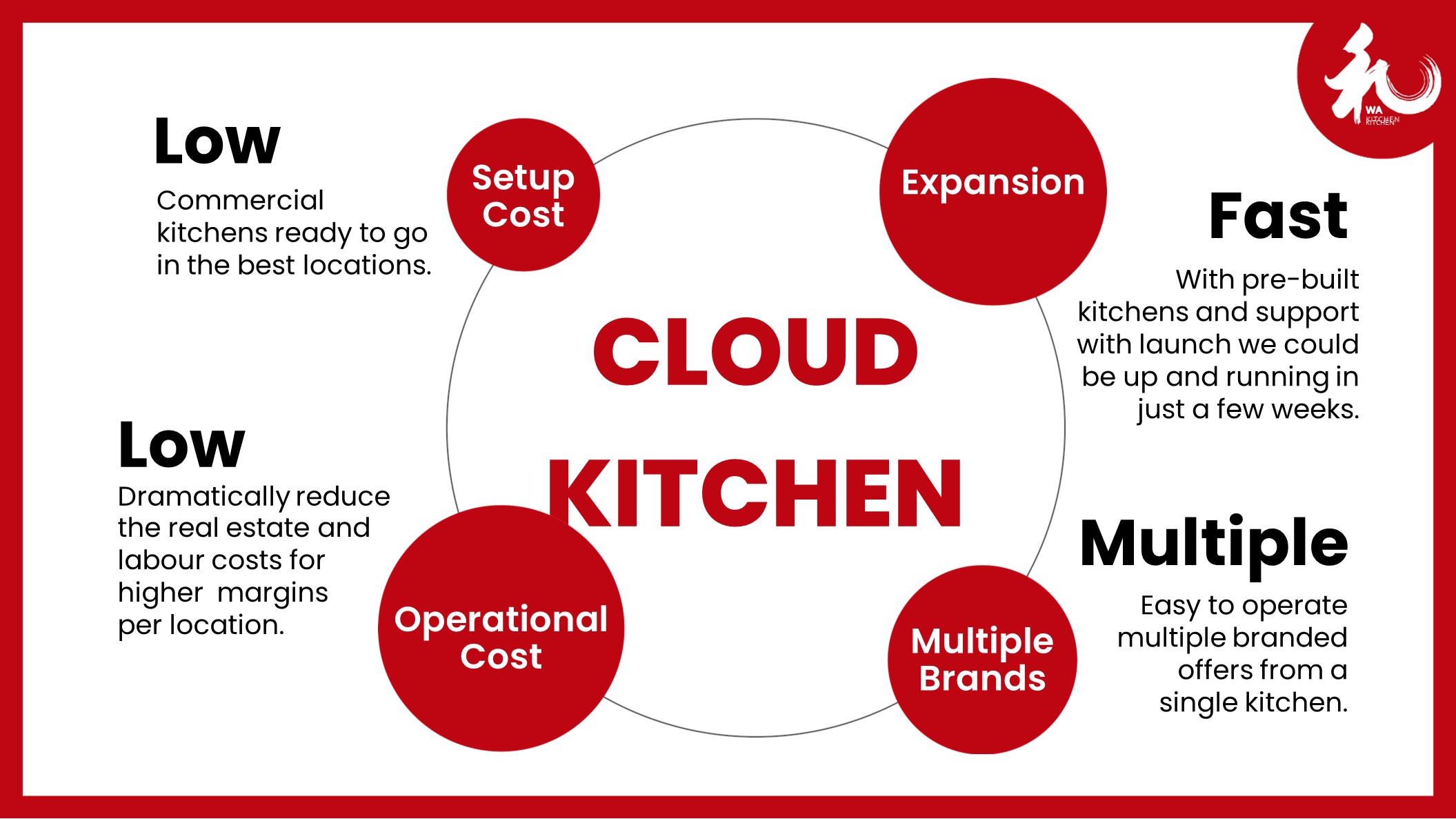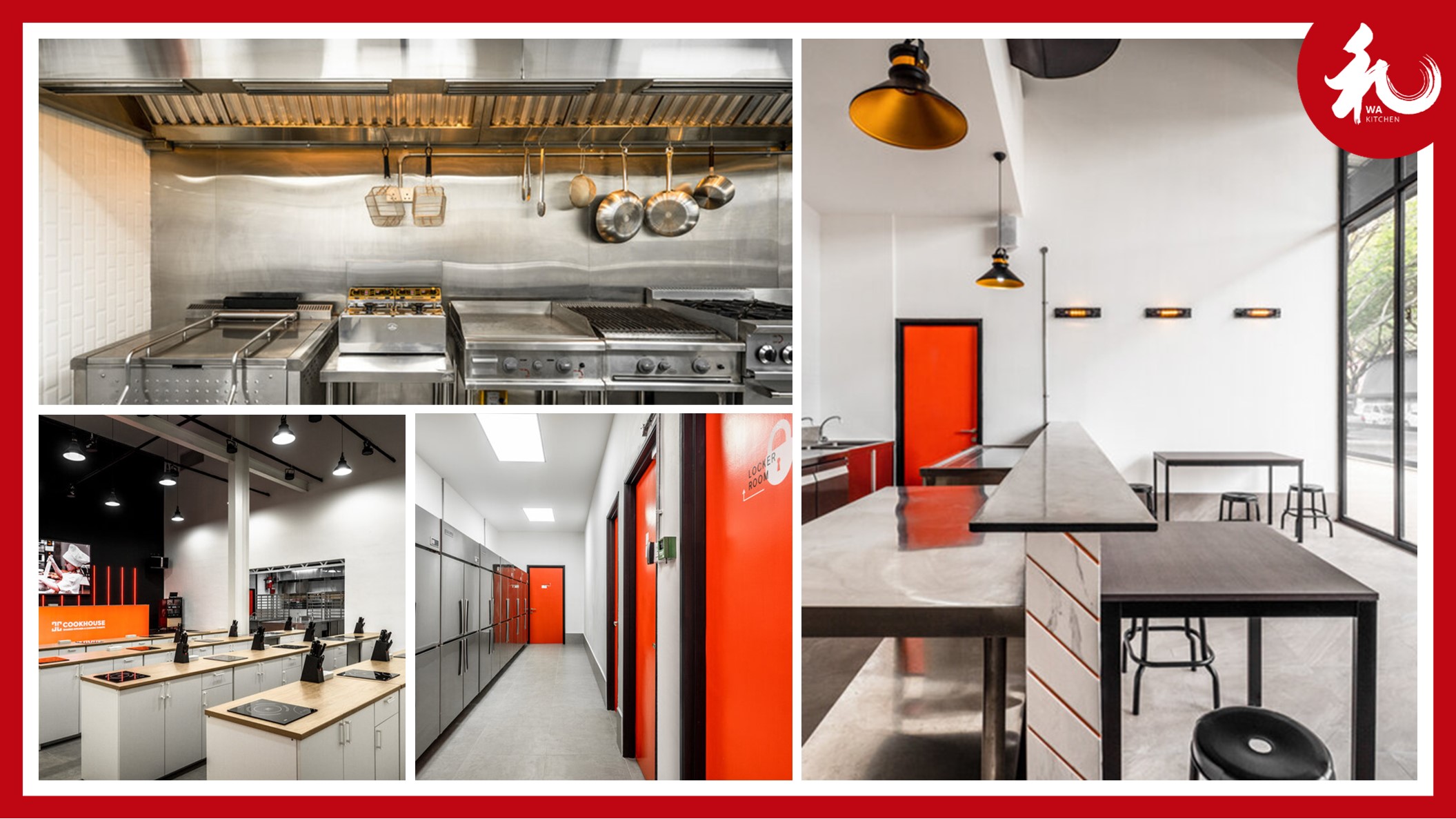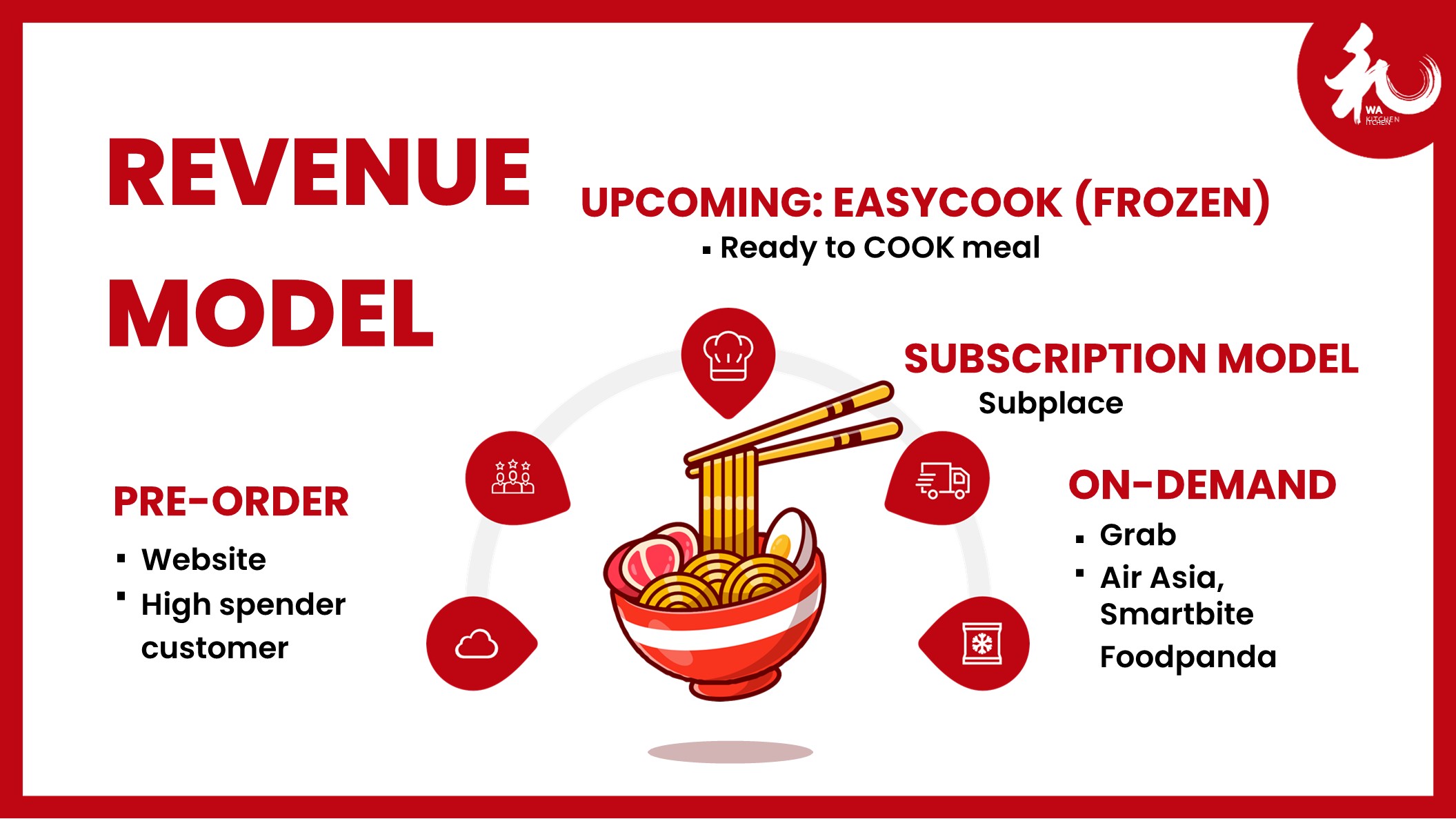 ---
For further enquiry
Please Contact Us
---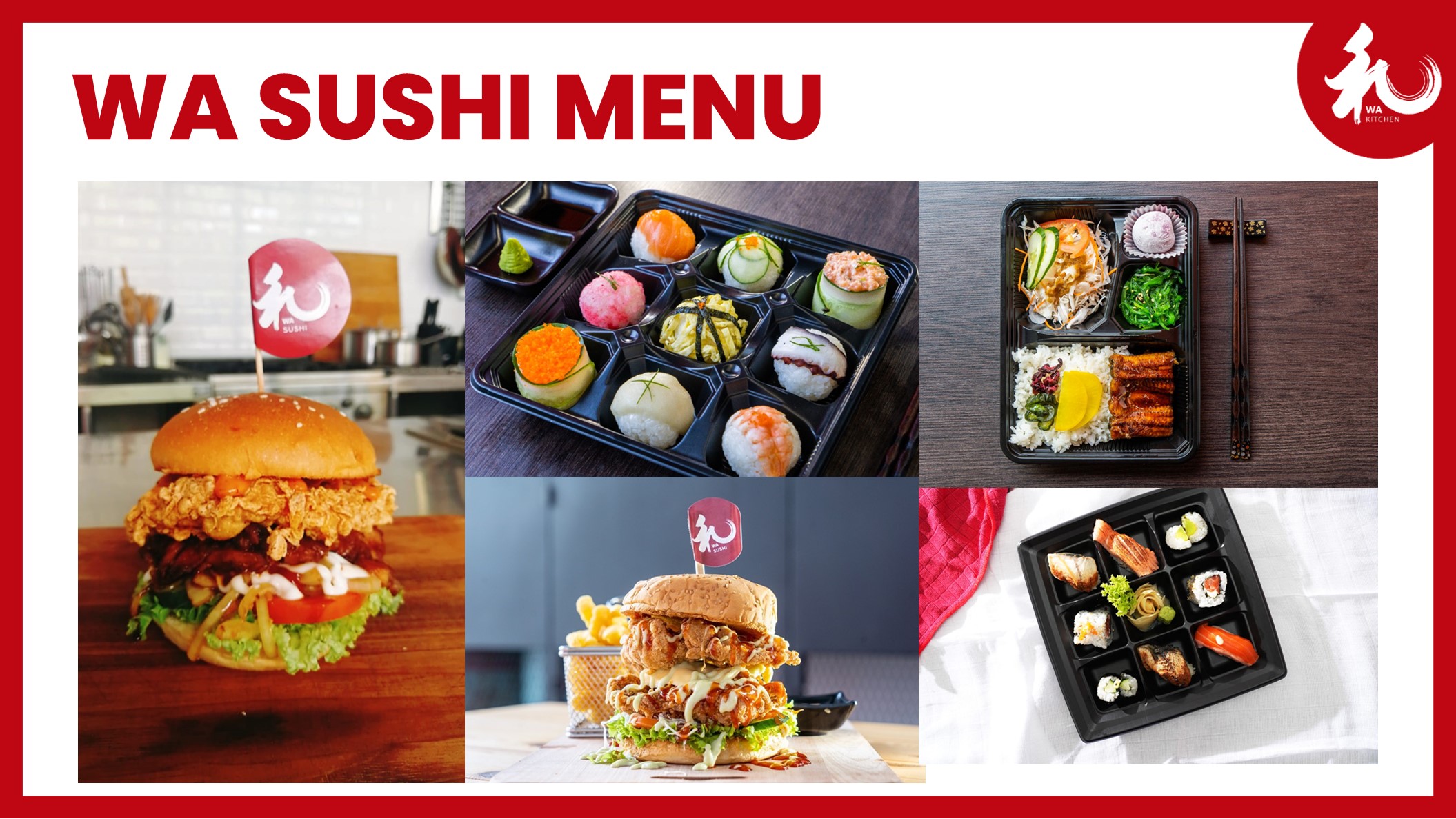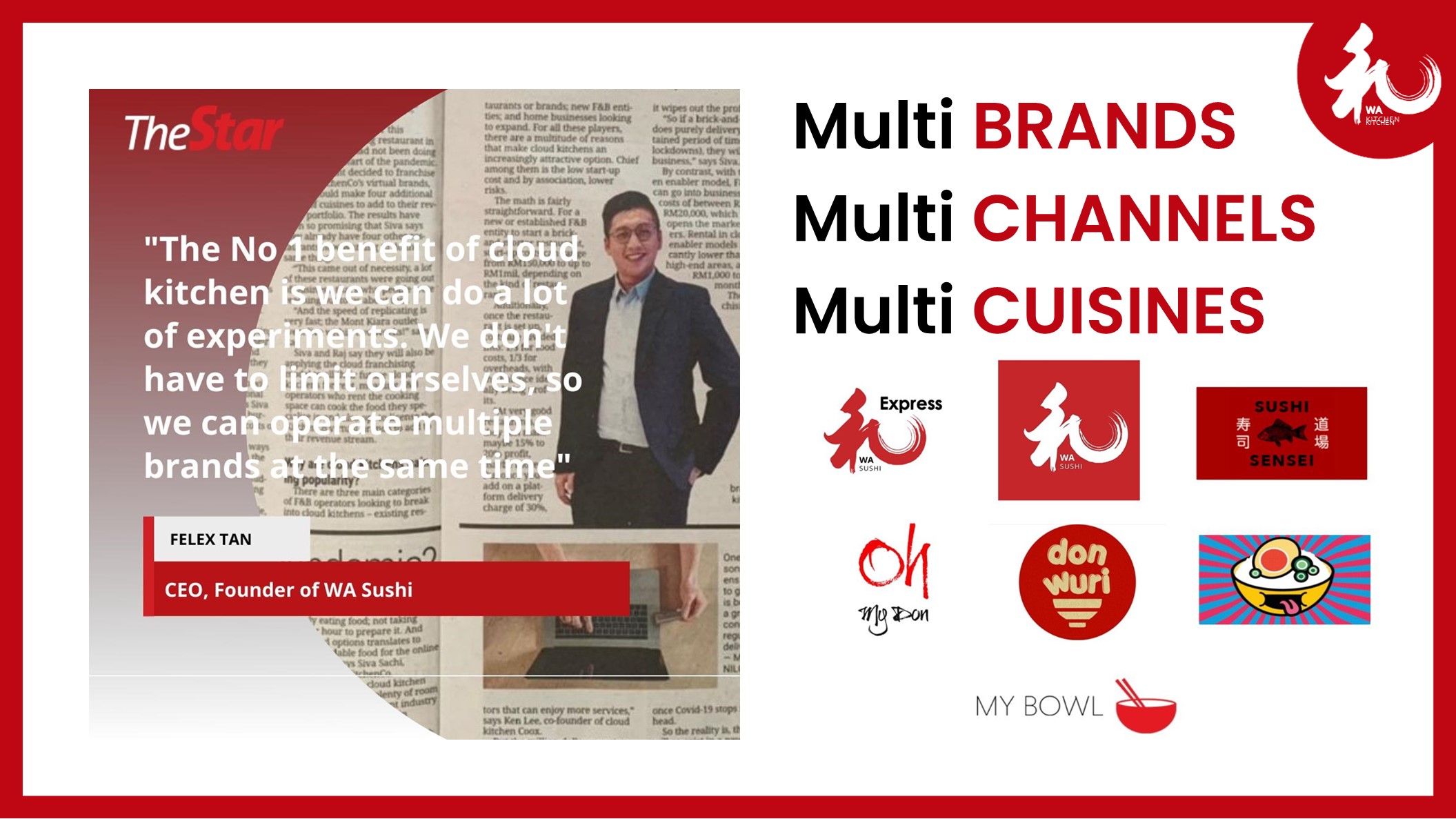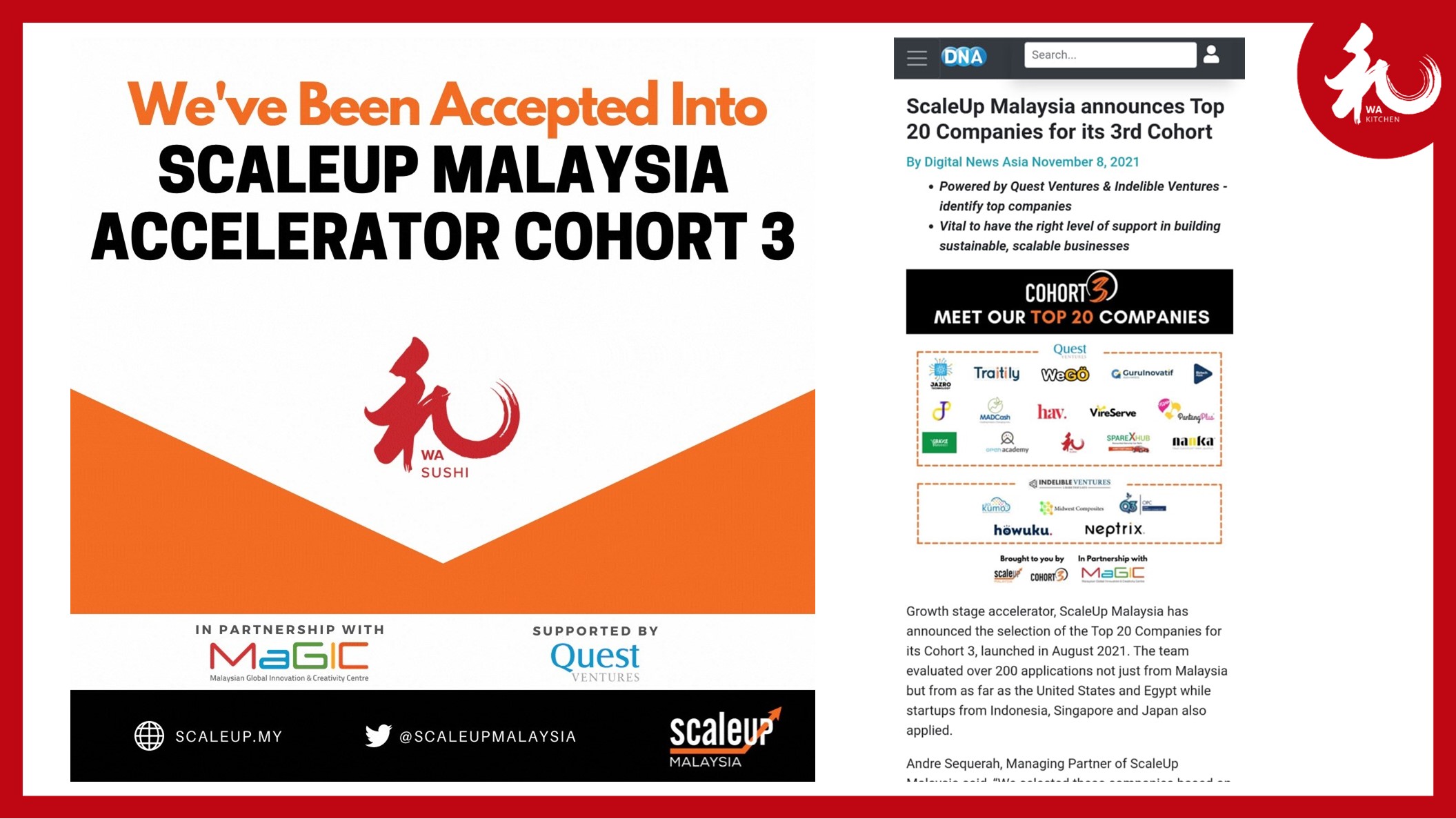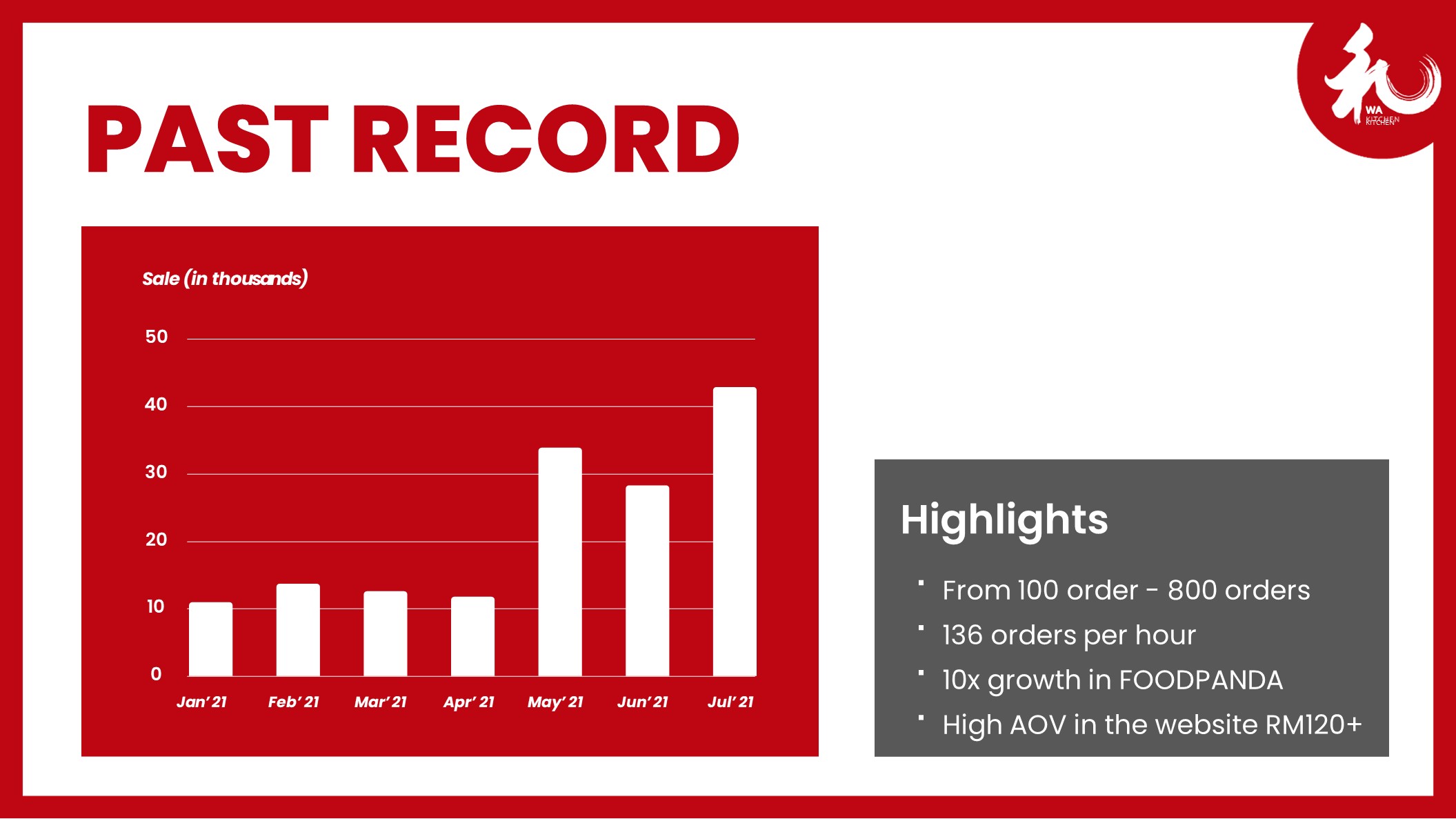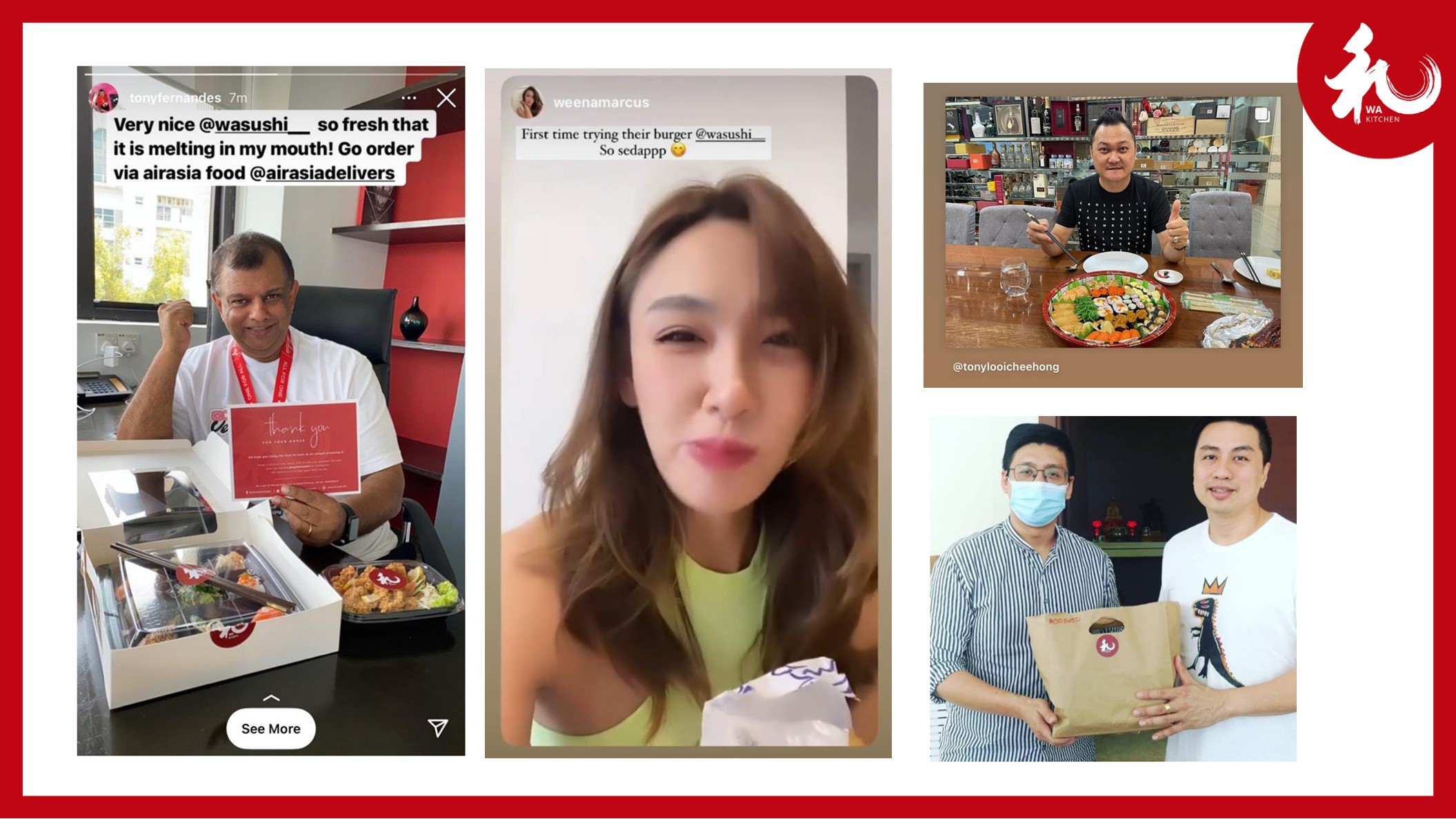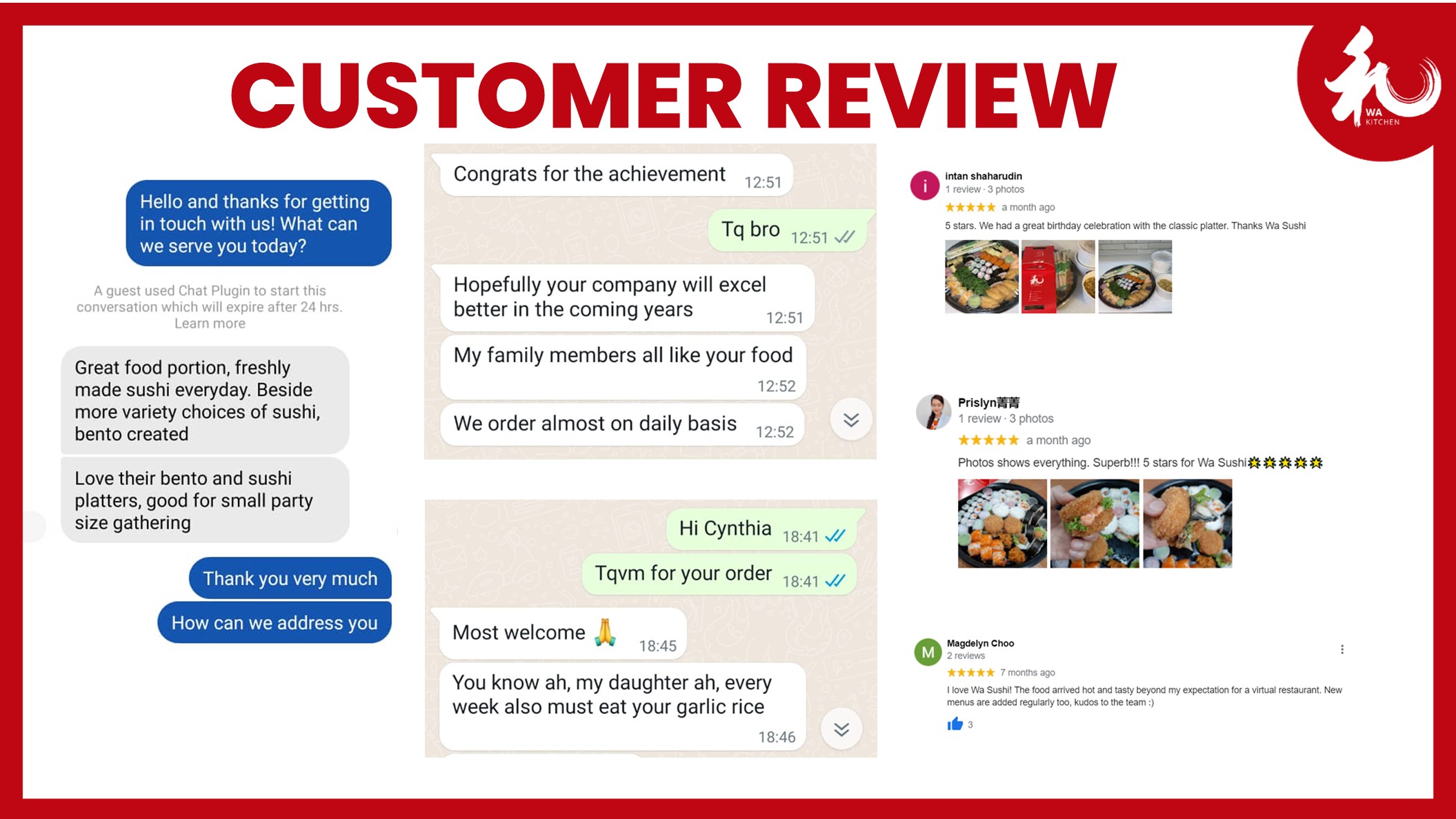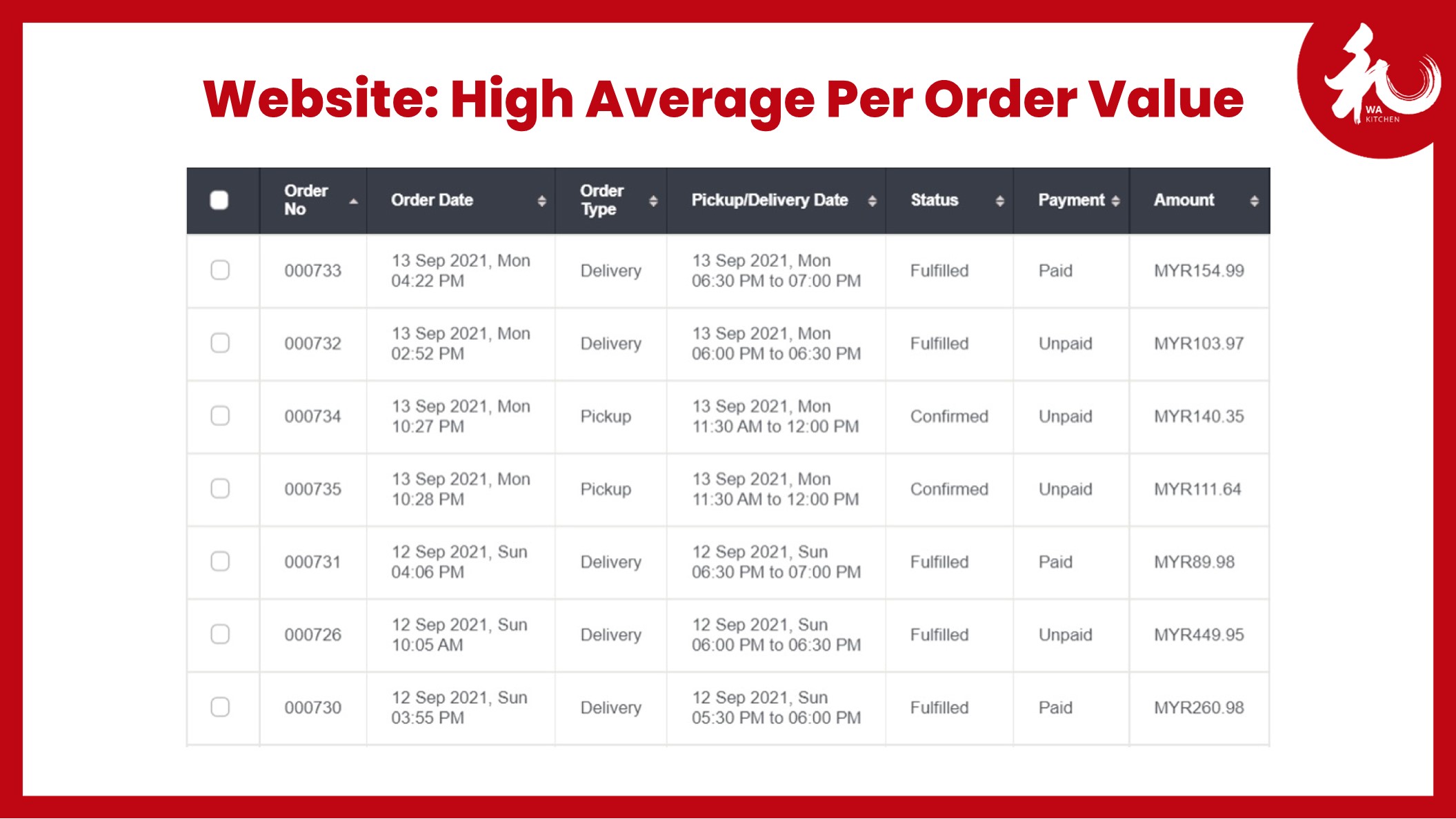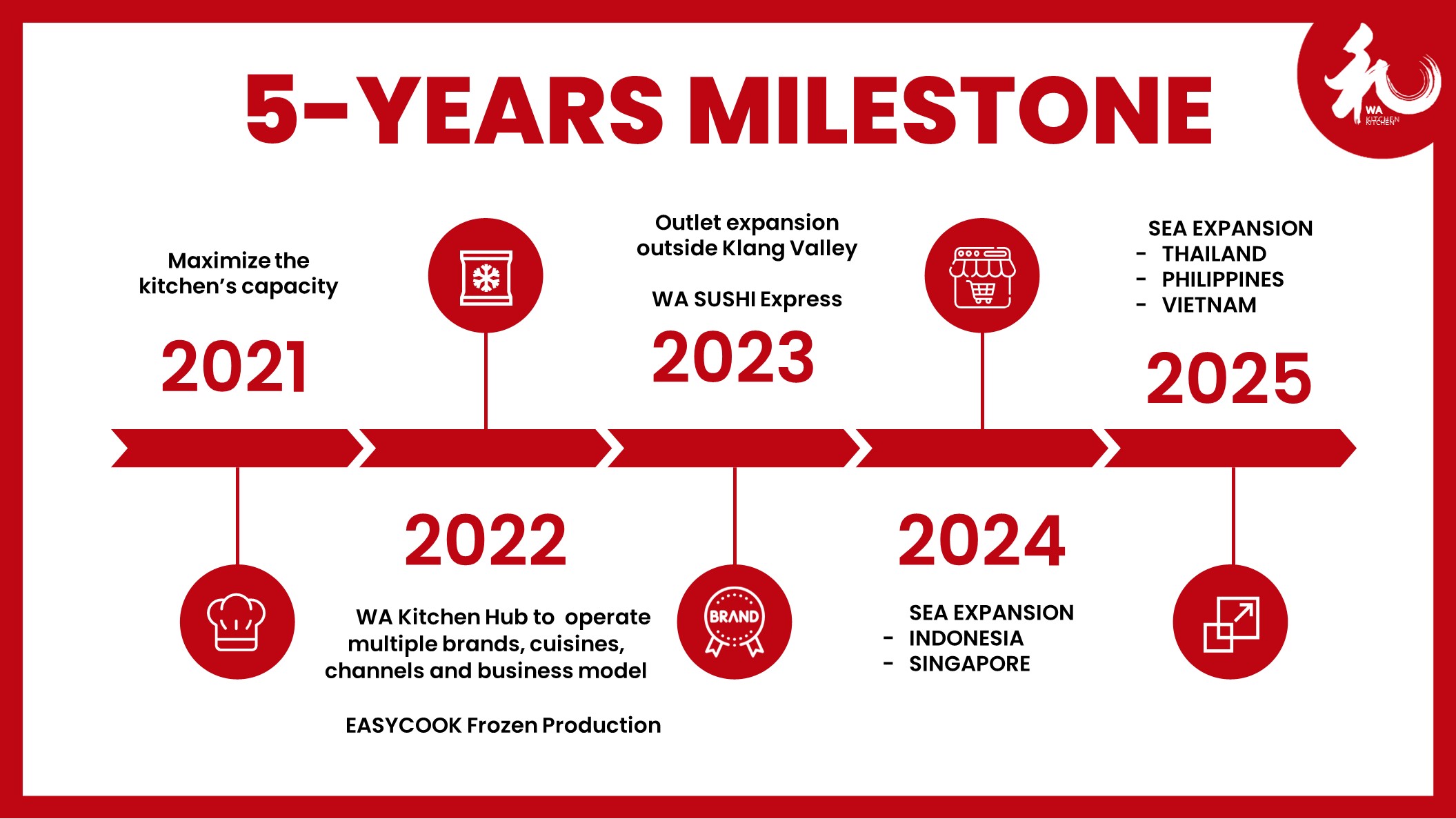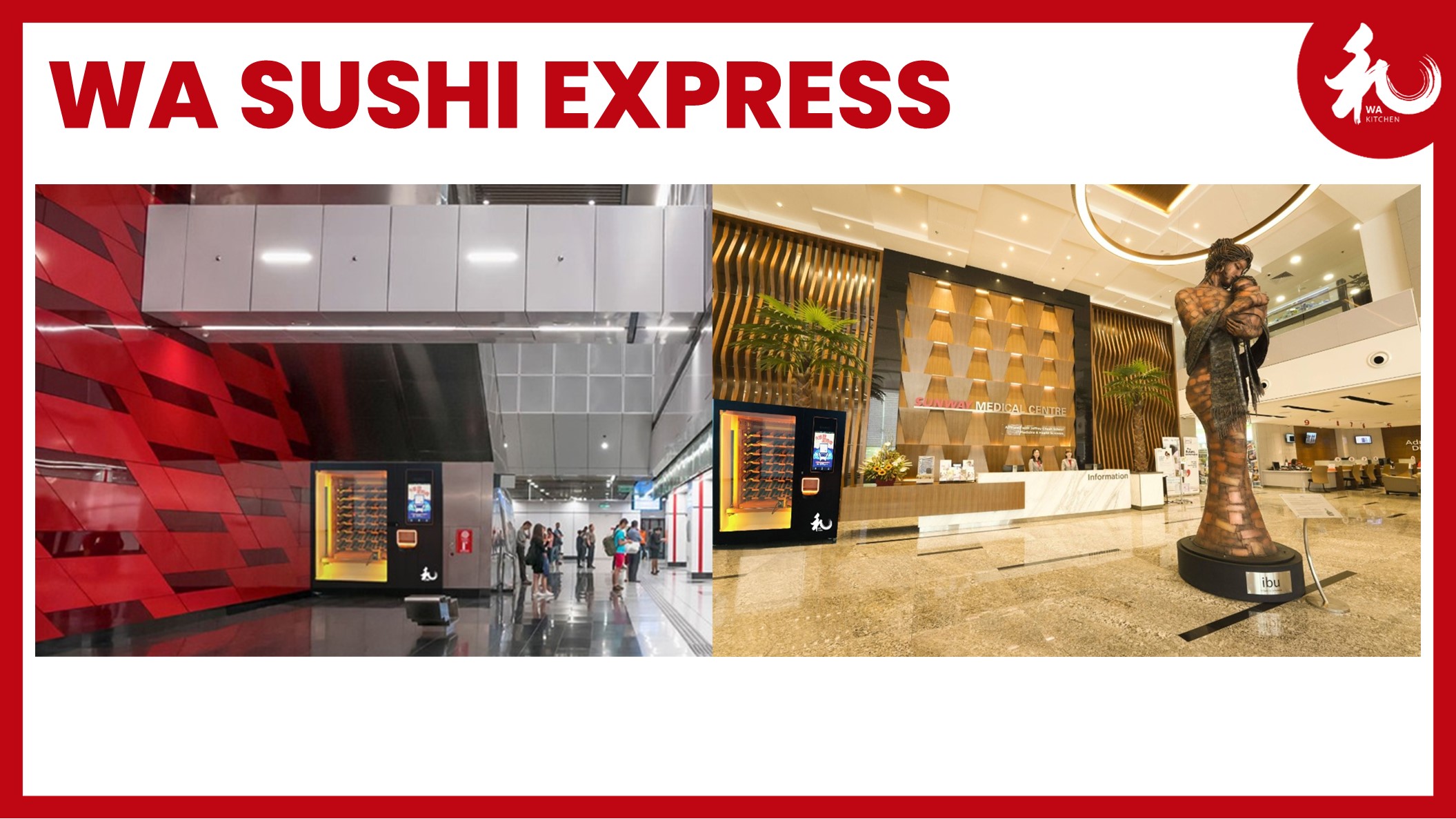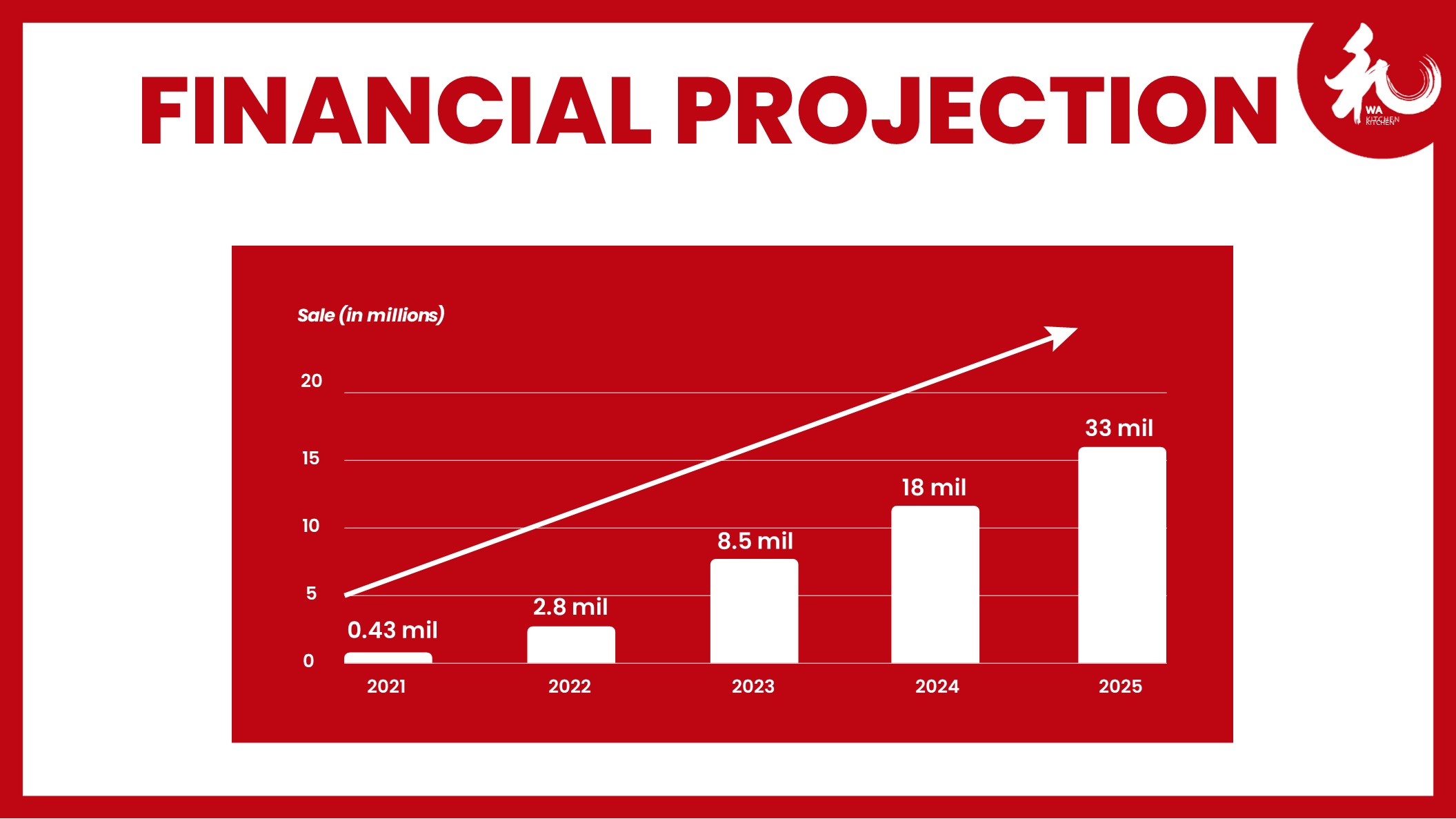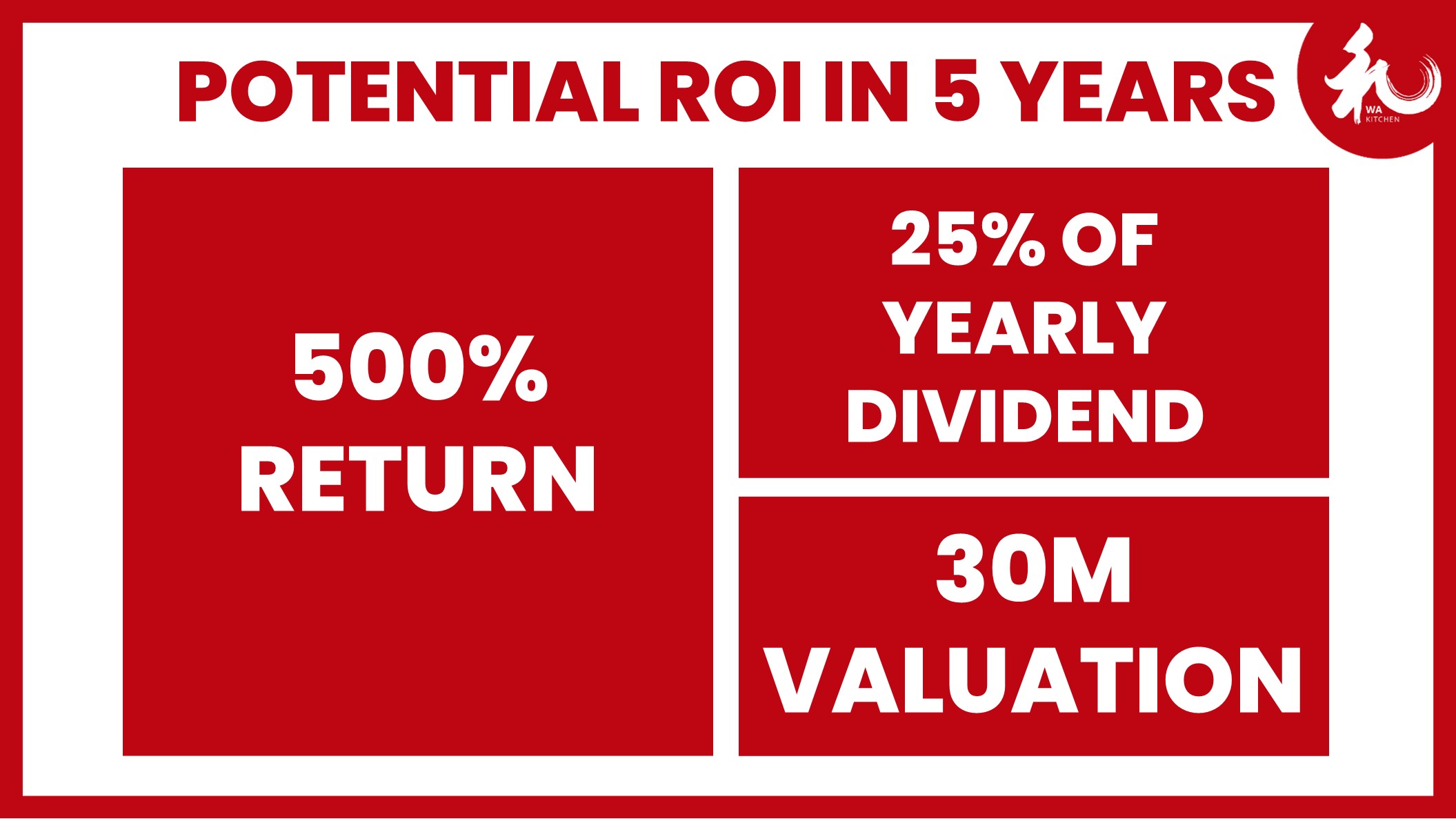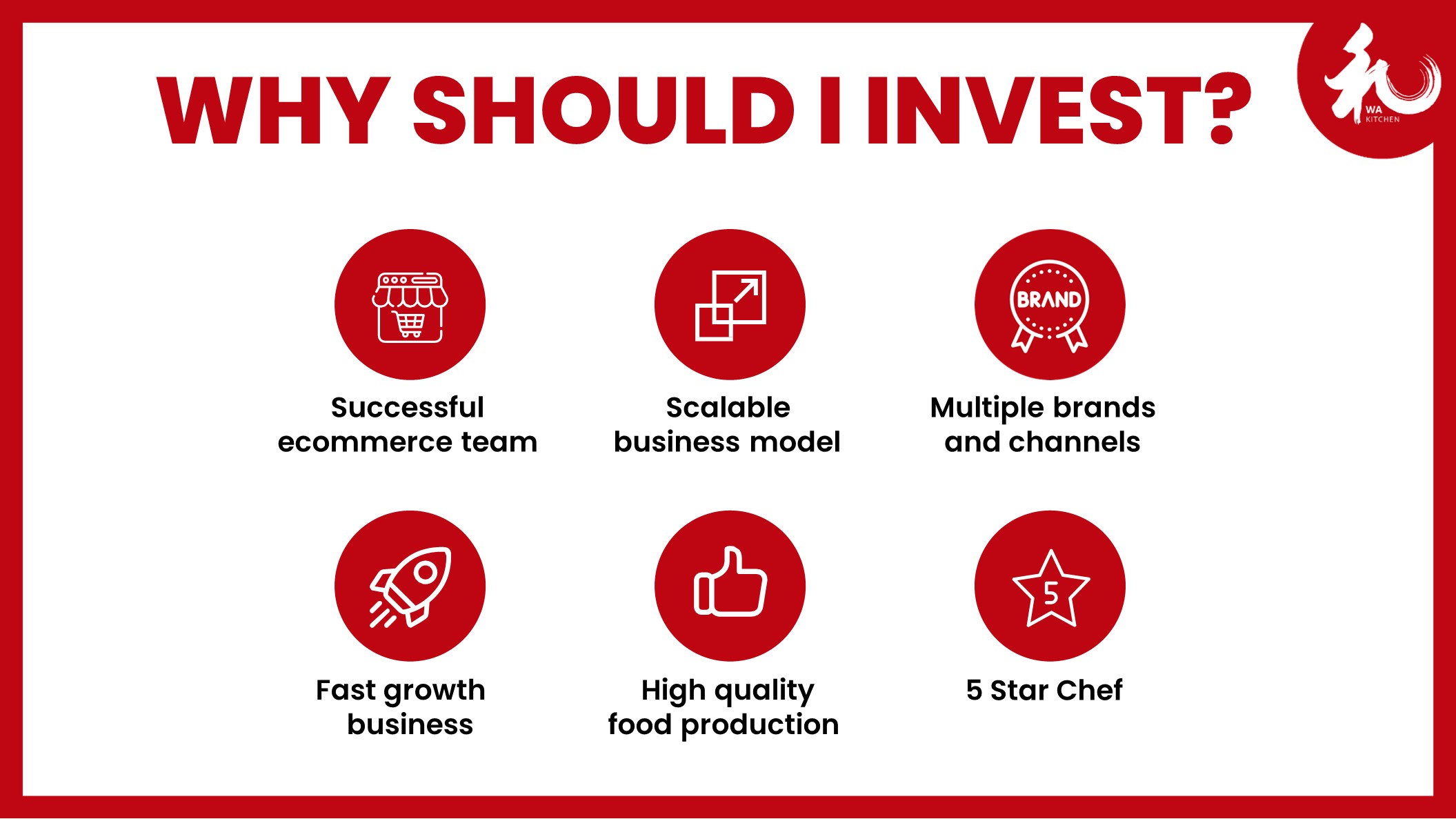 ---
For further enquiry
Please Contact Us
---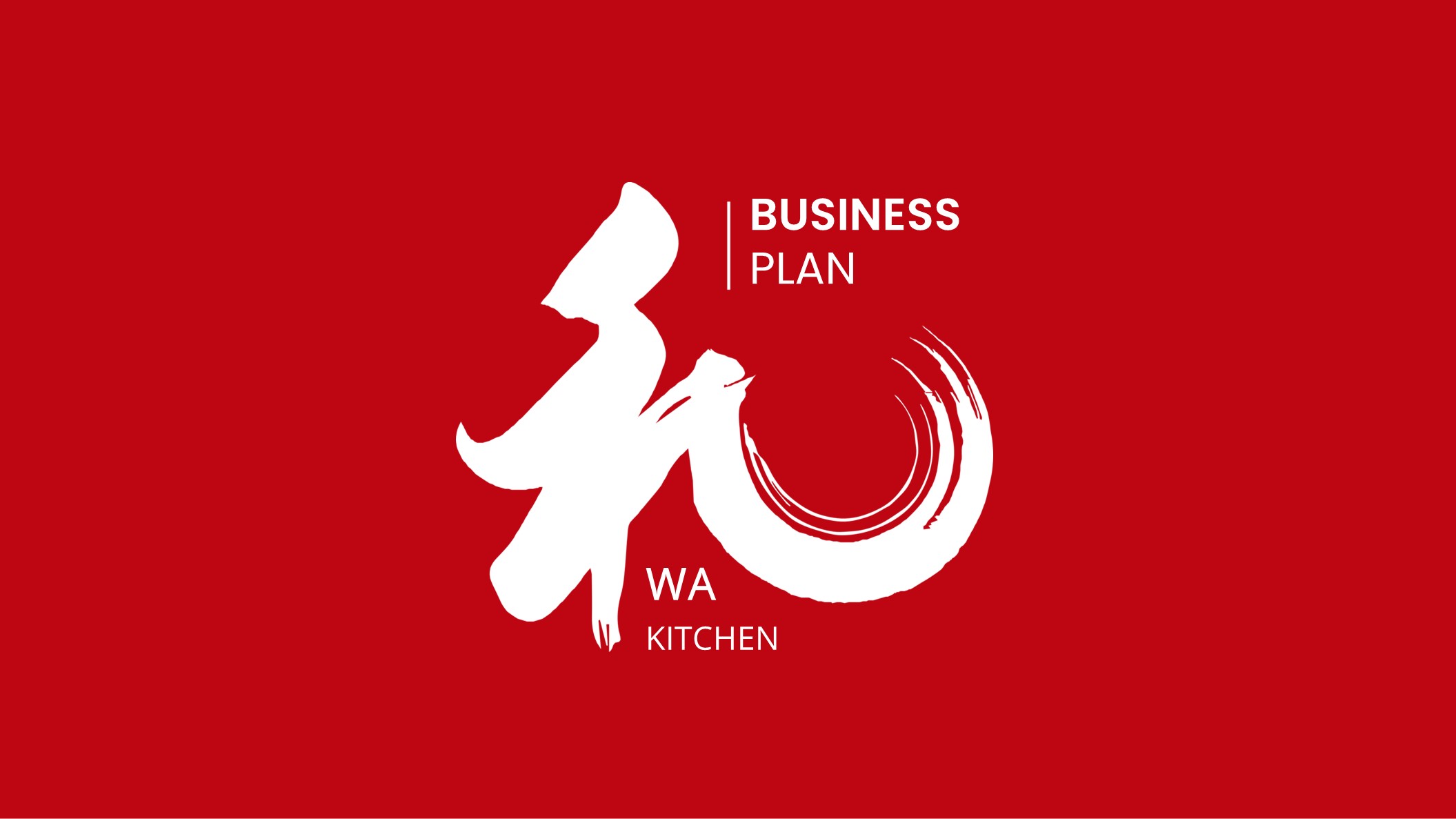 ---
什么是Wa Kitchen?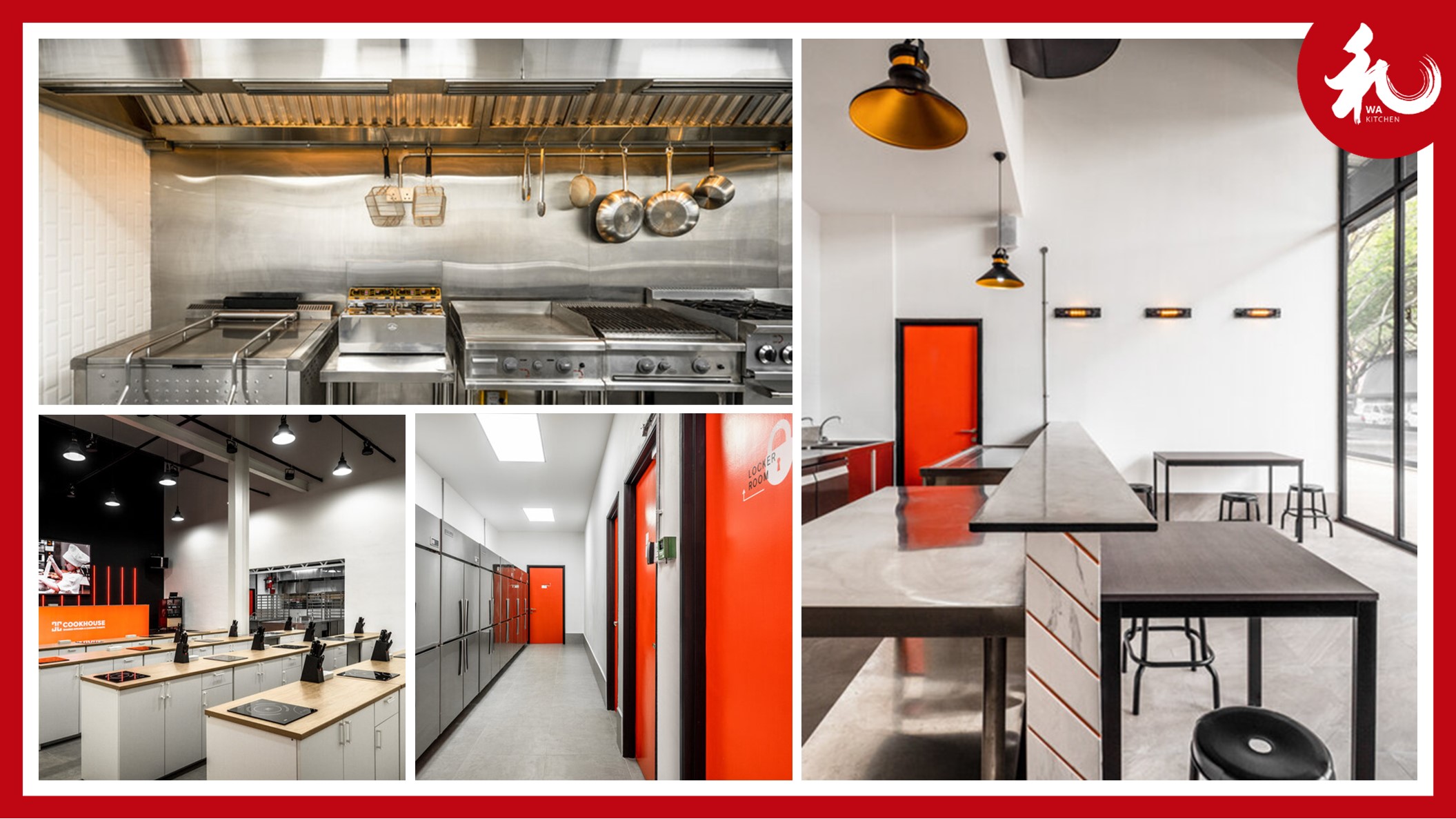 Wa Kitchen - 在这里,我们的集体核心在于能以Zalora 和许多其他著名在线平台上的经验,再结合先进的技术、优质的食材和革新的系统来创建出一个全新的食品送餐服务,让您在家中就能享有舒适的用餐体验。
与其他餐饮业者不同,我们的菜单源自尖端数据,以极具有竞争力的价格提供最受欢迎的美食。我们利用蓬勃发展的外卖行业,让Wa Kitchen能以一种美食、多种​​模式的概念异军突起。
我们能利用多种不同类型的日本料理来满足您的味蕾。我们拥有对市场变化的敏锐嗅觉,和可以轻松打入东盟市场。
试问有谁不喜欢日本料理呢?数字不会说谎,我们已成功实现:
• 每月平均收入增长67%
• 每月平均订单增长 31%
• 每月平均流量增长 51%
• 每天平均 1,348 名用户
• 每位客户的平均订单价值为 RM162.00,加上回头客
Wa Kitchen了解客户对更多的选项与需求来迎合不同类型的用餐服务。从堂食到小型聚会, 我们已经朝着客户在后MCO时期对家用餐体验的需求而发展。
Wa Kitchen 利用当前优化的送餐模式,作为虚拟餐厅而非实体店面运营。我们处在的虚拟数码生态系统使我们能够比以往任何时候都得依赖地理位置的实体店面接触到更多的优势。
这就是我们在 Wa Kitchen 所做的。不仅专注于美味的料理,我们还将会充满无限的可能性来推出更多新品牌和/或管理多个虚拟餐厅。
---
欲知更多详情
请联系我们
---
关于公司与我
Konichiwa!我叫 Felex Tan,Wa Kitchen 的创始人兼首席执行官。 Wa Kitchen 是以客户为核心而建立的。它迎合了那些想在自己舒适的家中享用高级日本料理品质的人。
意识到传统的实体餐厅模式在 后MCO时期 也不再适用,Wa Kitchen 运用优化蓬勃发展的物流业以成为外卖厨房的支柱。利用软件工程和设计方面的专业知识,并构建基于当前需求的 Wa Kitchen 将可获利,且不会在不确定的经济环境中使运营成本飙升。
随着疫情期间需求的转变,我们 "以美食传递幸福" 的理念迎合了围绕已成为许多餐厅命脉的外卖厨房的新趋势。
在线交付和多渠道方式
"在一个星期天的下午,基于您在昨晚度过了非常充实但又疲惫的夜晚,而在这个慵懒的下午,您想要以便当来慰劳一下自己。您打开您的手机并在应用程序上订购一份实惠的午餐套餐和一份相当优质的日式鳗鱼。"
"20 分钟后,喇叭声在门口呼唤你。一个穿着粉红色衣服和拿着一整袋食物的送餐骑士将您的订单传递给您,并在几秒钟内迅速离开。"
这听起来是否非常熟悉呢?
送餐已成为我们生活中不可或缺的一部分。目前总共有 12 个送餐服务平台供 4100 万马来西亚人依赖。从提供最好的宠物食品服务到最好的美食中心或大排档小贩送餐服务,总有适合每个人的东西,这就是 Wa Kitchen 可以争夺市场份额的地方。
预计于 2023 年,平台至用户和餐厅至消费者的即食送餐服务在全球将达到 1370 亿美元。送餐服务正以每年3.5% 的惊人速度增长。
那我们如何能分取到这一块蛋糕?
Data source: https://productmint.com/the-food-delivery-business-model-a-complete-guide/
我们的多渠道方式旨在根据细分市场为不同的客户提供服务。我们不限制自己为目标市场的一小部分提供服务。Wa Kitchen的目标是通过使用自家的网站和第三方消费者平台应用程序,通过列举出最靠近客户的Wa Kitchen厨房,以任何价格迎合客户们的各种口味。
我们将去到哪里呢?
Wa Kitchen 最近取得了巨大的跃进。我们被评选为 SCALEUP – 20(https://www.scaleup.my/)的一员,具有高收入增长和盈利的前景。作为 SCALEUP 的一部分,我们能有多大呢?好吧,我们已准备好实现增长和区域扩张,潜在投资者在发布会时投资了近 10 亿美元的估值!
我们可以一起做什么呢?
在Wa Kitchen,我们通过电子商务平台,提供了一种可扩展的移动商业模式。这种模式适用于任何地点。我们的目标不仅限于我们自己的城市,我们还将扩展到东盟地区。新加坡、泰国和印尼将会是我们的下一个目的地。
我们的五年规划将着眼于最大限度地提高 Wa Kitchen 的产能,并支持 Wa Kitchen Hub 运营我们众多品牌和渠道业务模式的战略,其中还包括生产 Wa Kitchen 的 EASYCOOK 冷冻食品。
预计于2023 年,我们的分店将扩张在巴生谷以外的地方,然后在 2025 年扩张至东盟之前,于同年达至目标利润 1600 万令吉。
这里是您能加入我们的方式!
如今,每个人都知道拥有网络生意的潜力。坦白说,餐饮业永远不会出错。尽管极具潜力,但没有多少人愿意冒险在短期内开设仅限外卖的虚拟餐厅。
如果您不能完全拥有它,那就成为它的一部分。我们所做的事情是具有潜力的。通过加入Wa Kitchen并与我们一起朝着目标来进行一个信仰之跃,一同见证您的投资能在我们的五年战略里实现什么,并从而减少失败的可能性。
有了您注资的100万令吉,我们的目标是将资金分成四个可执行的部分。 15% 用于网站开发,35% 用于我们的营运资金,25% 用于我们的产品开发,25% 用于营销。
现在就成为 Wa Kitchen 团队的一员吧!我们不仅将您视为合作伙伴,而且将您视为我们家庭的一份子!
我们为什么需要您的帮助?
我们希望您能通过一种创新的替代筹款方式,股权众筹,与我们一起更上一层楼。通过这种方式,我们的 Wa Kitchen 团队将能够向我们的投资者提供股权,以换取投资。
让我们一起更上一层楼,让 Wa Kitchen 成为您未来的投资选择。
---
Company Website: www.wa-sushi.com
FB: https://www.facebook.com/wasushimalaysia
Whatsapp: https://wa.link/wakitchen
---
欲知更多详情
请联系我们
---
投资框架协议(Term Sheet)
---
投资配套 (Investment Packages)
---
核心团队(Core Team)
---
创办人募资简报(Founder's Pitch Deck)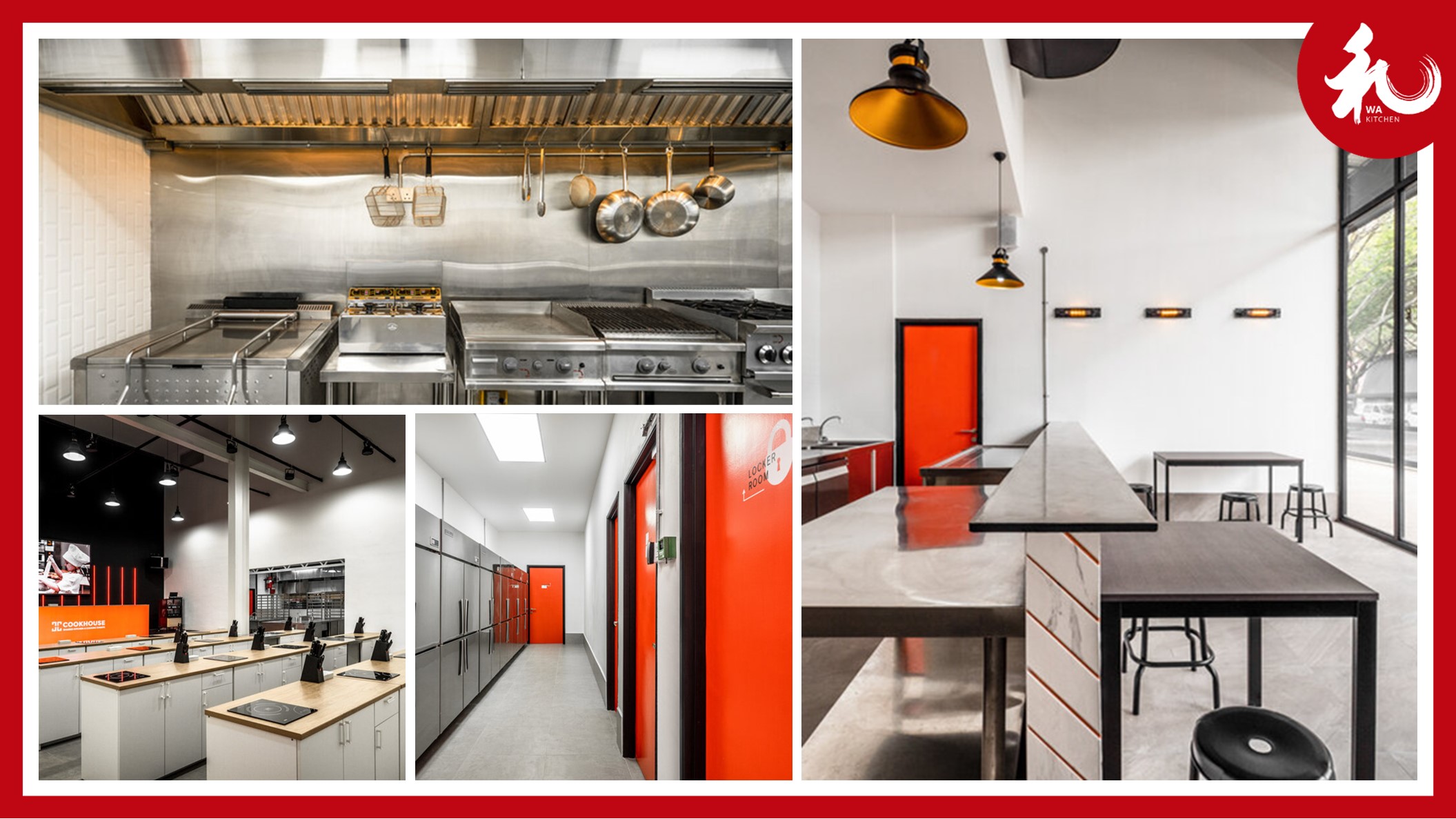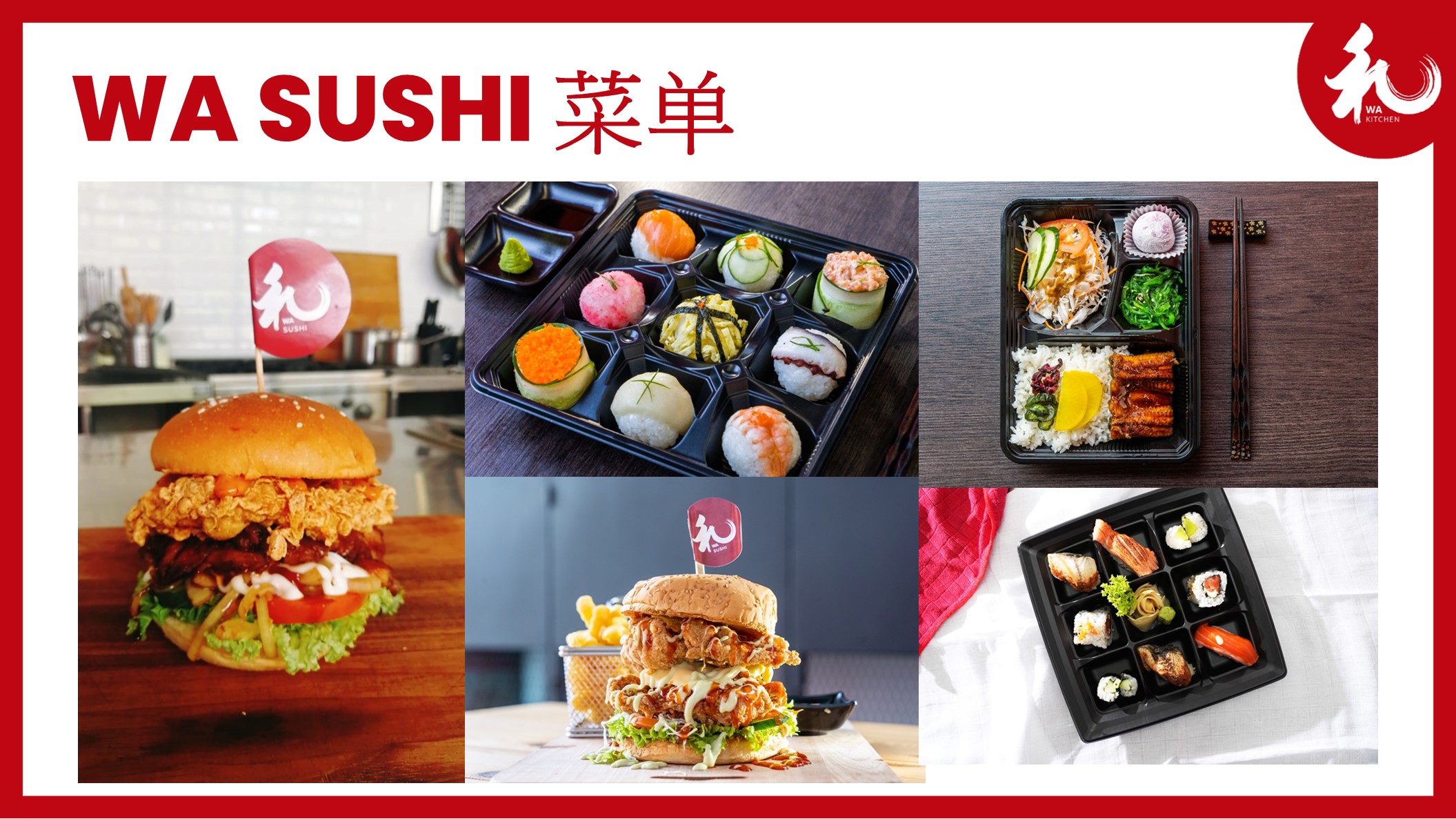 ---
欲知更多详情
请联系我们
---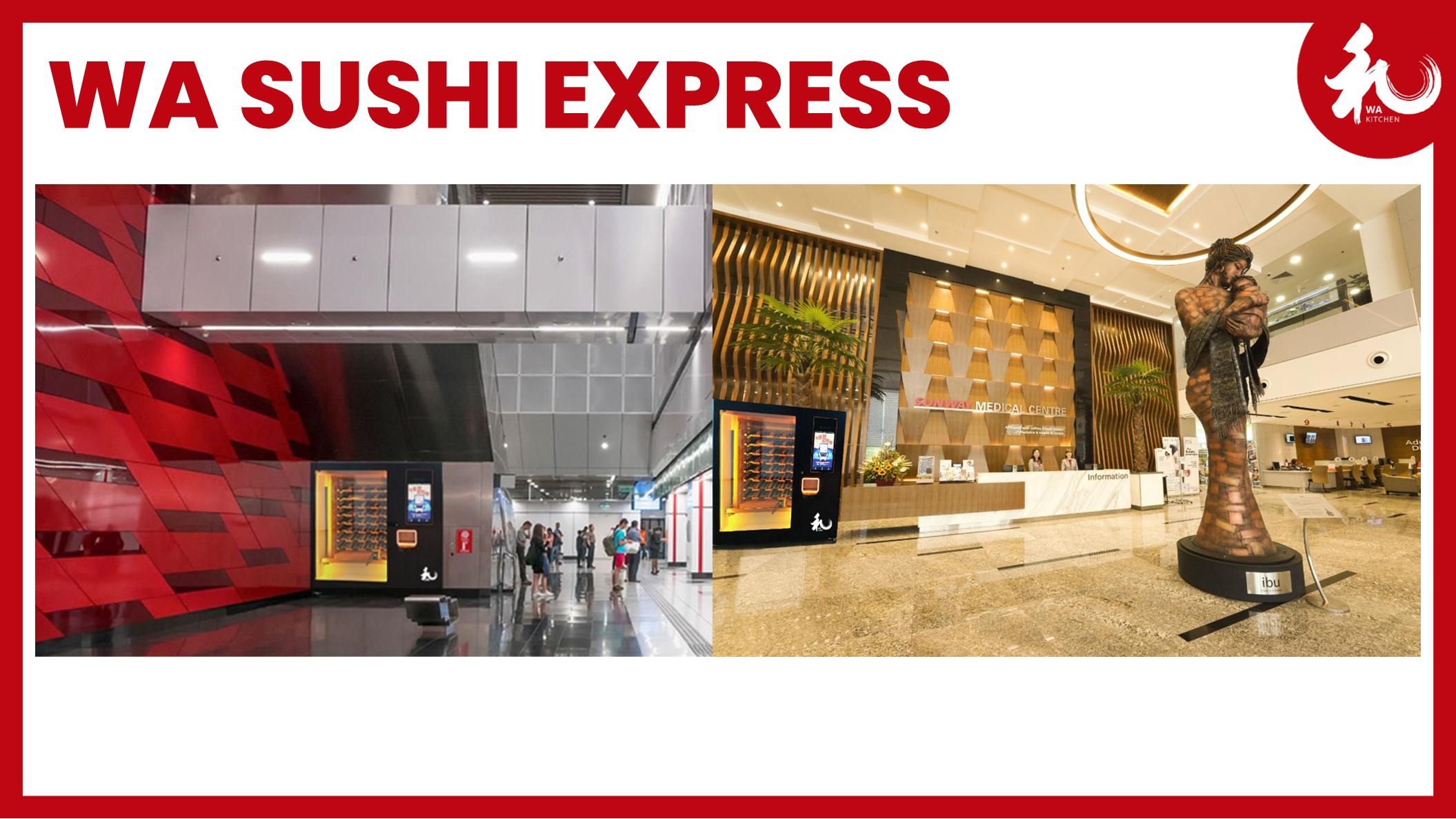 ---
欲知更多详情
请联系我们
---