---
Shapee - Shaping beautiful mums by empowering modern breastfeeding culture
Beautiful mum – the one mission that we strive to achieve since the first day of our business.
I am Eaugene, the founder of Shapee. Ten years ago, my wife Fion and I started a kiosk business in Johor Bahru and we focused on selling shapewear in different shopping malls. However, the strong uptake of e-commerce has affected the sales performance of our business as more consumers began to shop online.
As we hit the lowest point of our career, Fion was pregnant with our third child. After Fion's delivery, it was quite a challenge for her to juggle between work and breastfeeding as there was lack of support and tool for breastfeeding mothers back then. Many working mothers were forced to express their breast milk in discreet places, such as the toilet or storeroom.
We understand the struggles that many breastfeeding mothers go through and we strongly believe that there are always opportunities where there are problems. In 2016, we decided to reposition Shapee as a brand that specializes in breastfeeding & maternity products. We want to alleviate the public's misperception about breastfeeding and empower modern breastfeeding culture so that mothers can enjoy breastfeeding without constraints. Over the years, we have launched nursing bras, breast pumps, pregnancy support belts, maternity briefs, and many other products to the market. We also distributed the products to the maternity and baby specialty stores.
Fion and I have been participated in many baby fairs to promote our products and modern breastfeeding culture. Along the way, we realized that many mothers failed to breastfeed their babies because there was a substantial lack of breastfeeding knowledge. Hence, Fion has enrolled herself in breastfeeding course from Malaysia Breastfeeding Peer Counsellor Association and became a Breastfeeding Peer Counsellor to provide support and basic breastfeeding information to mothers.
Breastfeeding shapes beautiful mums
We aim to shape more beautiful mums by helping mothers to care for themself when breastfeeding.
In addition to WHO's efforts in promoting breastfeeding, the Malaysia government aims to achieve 70% of exclusive breastfeeding rate for infants under six months of age. (https://www.thestar.com.my/lifestyle/health/2020/08/18/aiming-to-breastfeed-all-newborns). With the continuous efforts made by major bodies and the motherhood community, more mothers are getting aware of the importance of breastfeeding. At Shapee, we hope to empower more beautiful mums and help more babies to obtain the best nutrients that can promote their growth and health through breastfeeding.
Currently, we have more than 200 offline touchpoints throughout Malaysia. On top of that, we have a strong online presence ranging from Flagship store, mobile APP to major e-commerce platforms. Our annual revenue has also increased from RM643k to RM2.57M within five years. Apart from that, our social media has about 25,000 visits every month.
To date, we have been accompanying more than 100,000 mummies in their motherhood journey and is still counting. The best part is that we have received tremendous positive responses from our customers!
We are honoured to have been recognized for several awards throughout the years:
The 'Most Wanted Women & Men Slimming Wear' in Watsons Malaysia's HWB Award 2015

Top 20 in Alliance SME BizSmart Challenge 2015

The 'Best Seamless Nursing Bra' in BabyTalk Reader Choices' Award 2017

The 'Best Postpartum Belt' in BabyTalk Reader Choices' Award 2018

The 'Affin Bank Rising Star Awards' in Malaysia Top E-commerce Merchant Awards 2020

The 'Best Use of Content' Silver Award in MARKETING-INTERACTIVE PR Awards 2021

Top 30 Finalist in AmBank BizRACE Season 3: Digitalisation 2021
Our vision is to be the trusted brand for mothers & babies in Malaysia and regionally. We aim to deliver joy, innovation and knowledge by curating best-in-class motherhood products to make a positive impact on the motherhood community. In order to achieve the goal, we have decided to embark on our new chapter by having Equity Crowdfunding through MyStartr's platform. The funds will be utilized on market expansion, technology, talent, working capital, research and development.
We aim to expand our business to Indonesia, Thailand, Philippines and other South East Asia countries in five years. The growth potential profile in these countries is significantly larger due to population size.
The global maternity and breastfeeding supplies market have high growth potential. If you are interested in this highly rewarding industry, we welcome you to join us on our journey of shaping a beautiful mum!
---
For Further Enquiry
Please Contact Us
---
Website: https://www.theshapee.com/
Facebook: https://www.facebook.com/shapeeMY/
Youtube: https://www.youtube.com/channel/shapee
Instagram: https://www.instagram.com/shapeemy/
Twitter: https://twitter.com/shapeemy
Whatsapp: Contact Us
---
Term Sheet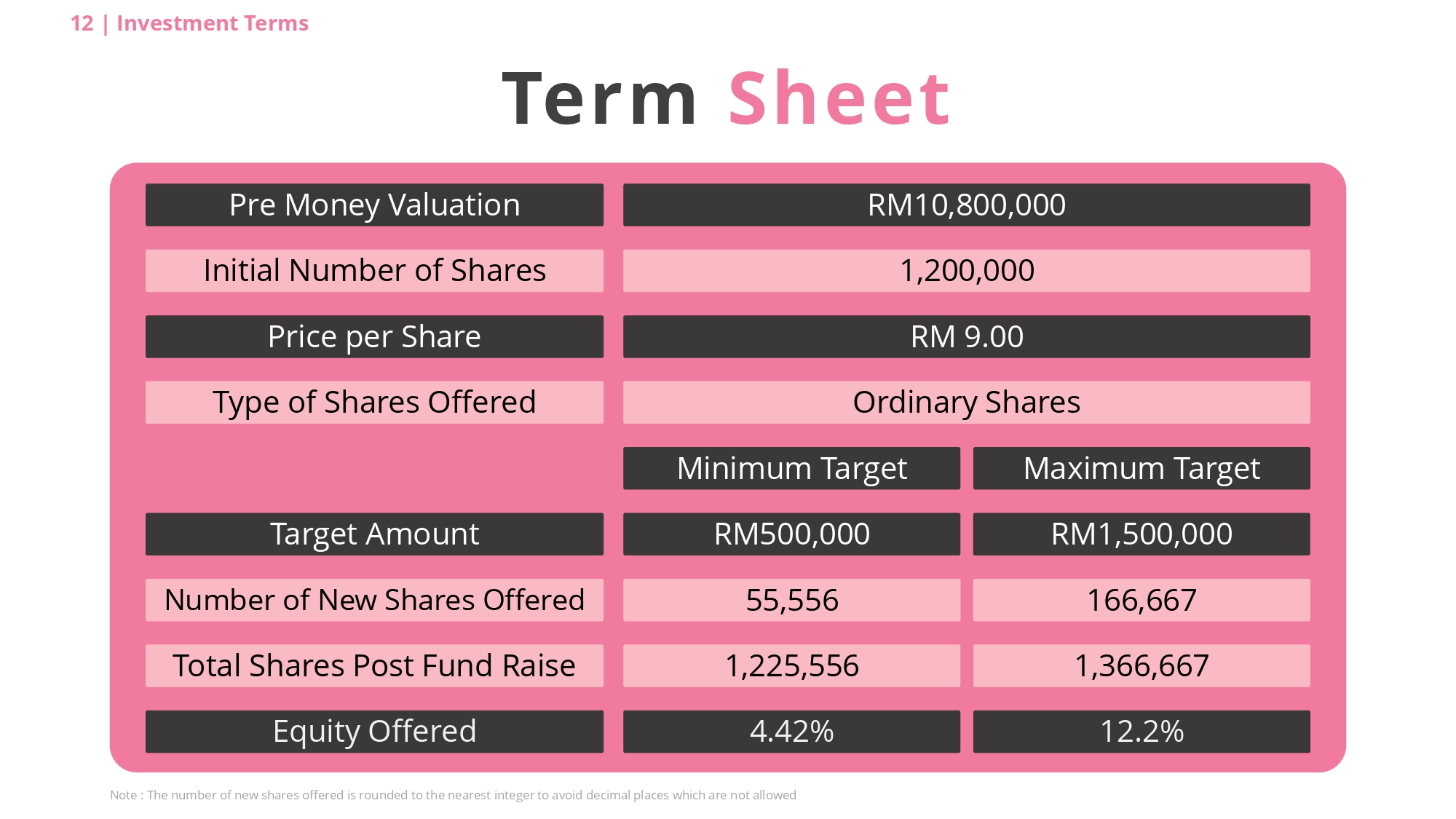 ---
Investment Packages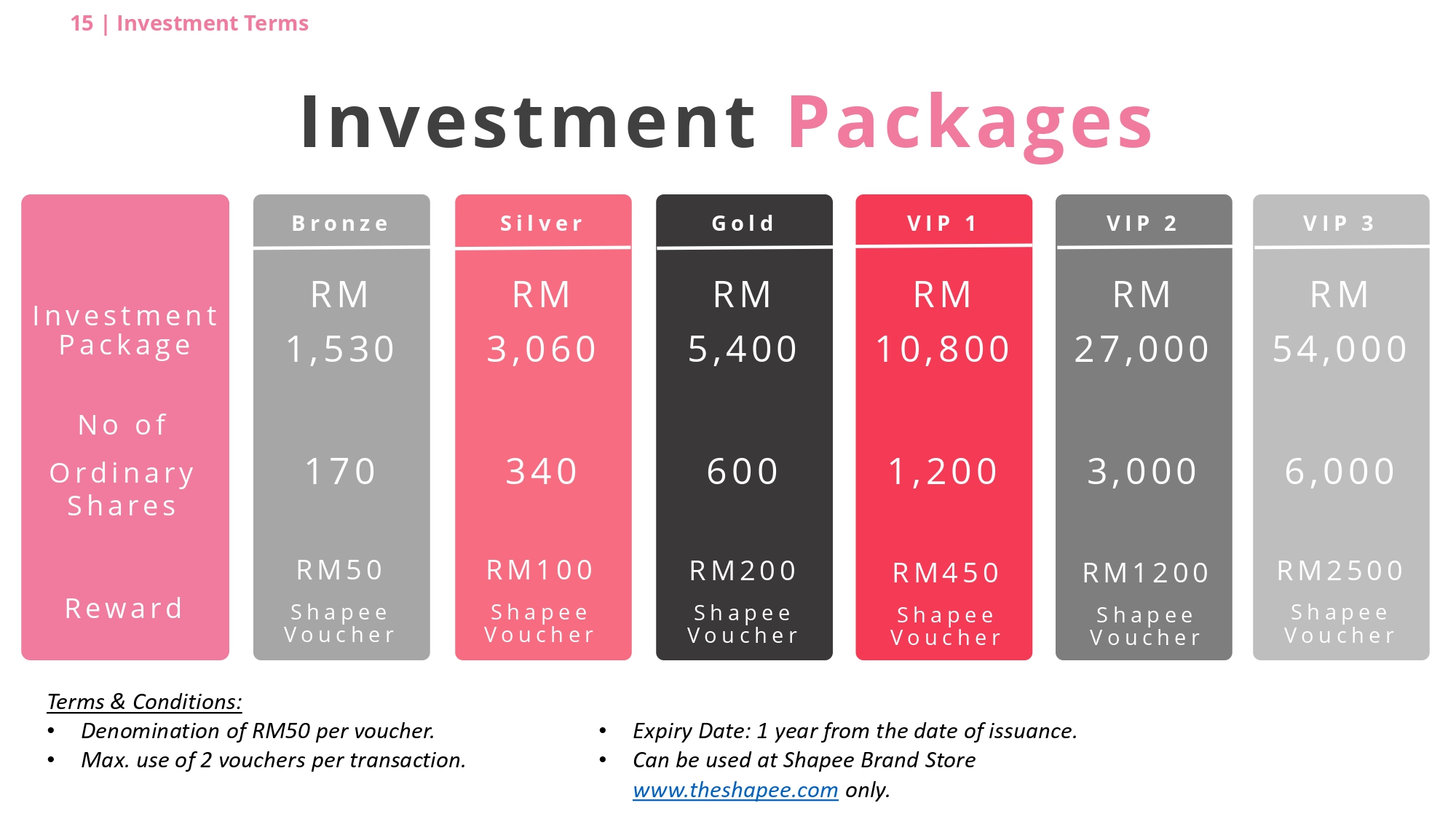 ---
Core Team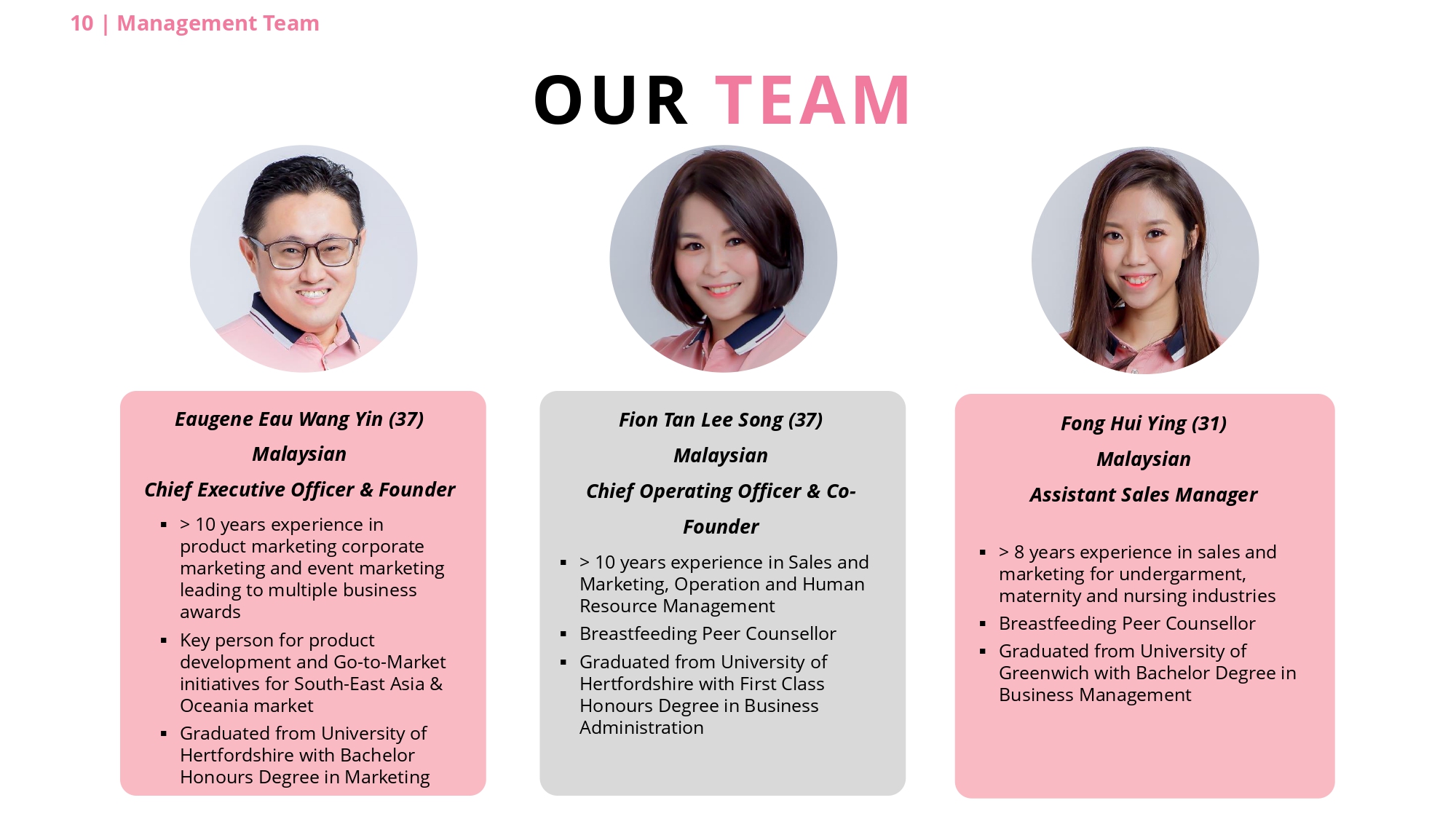 ---
Founder's Pitch Deck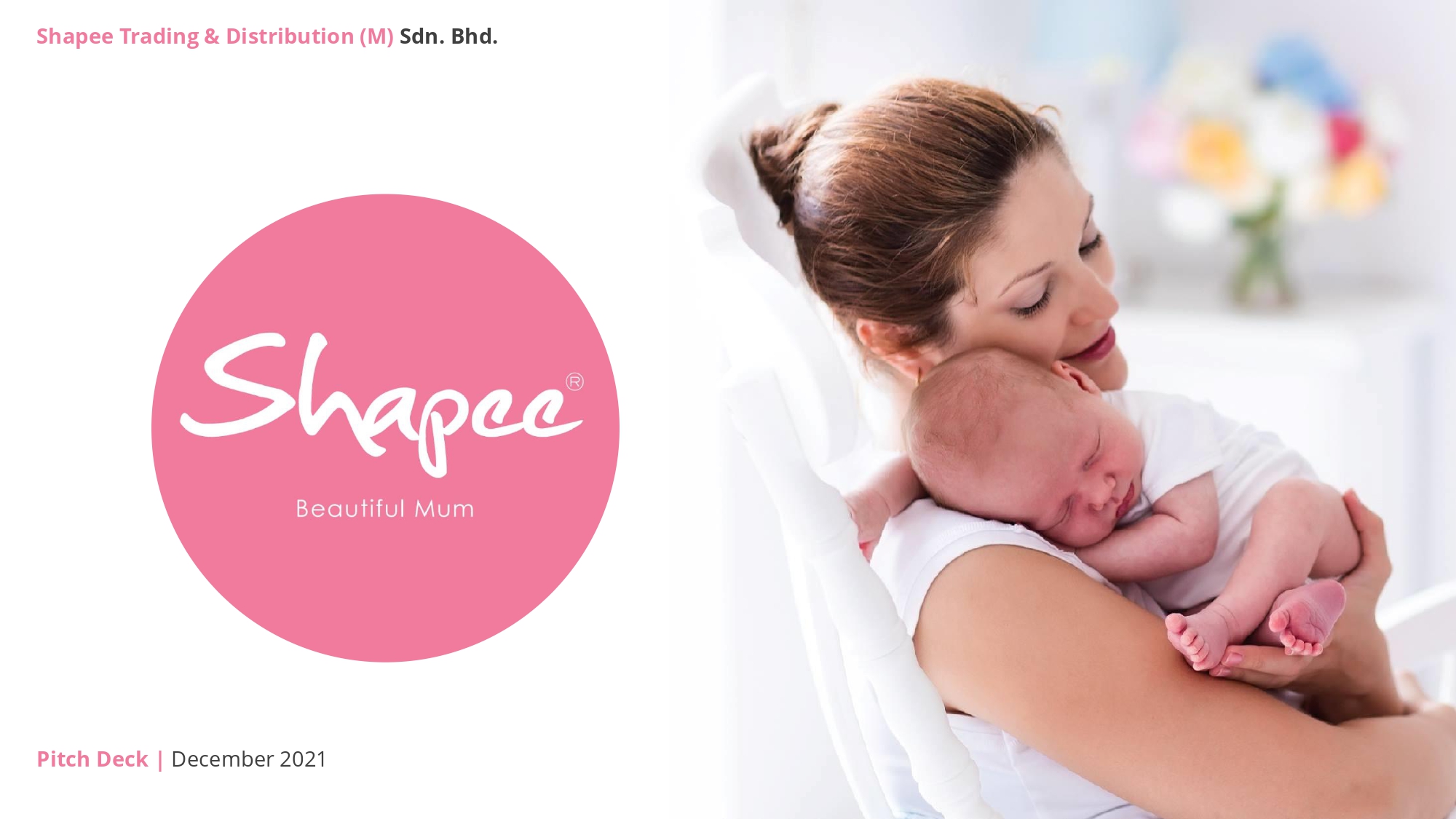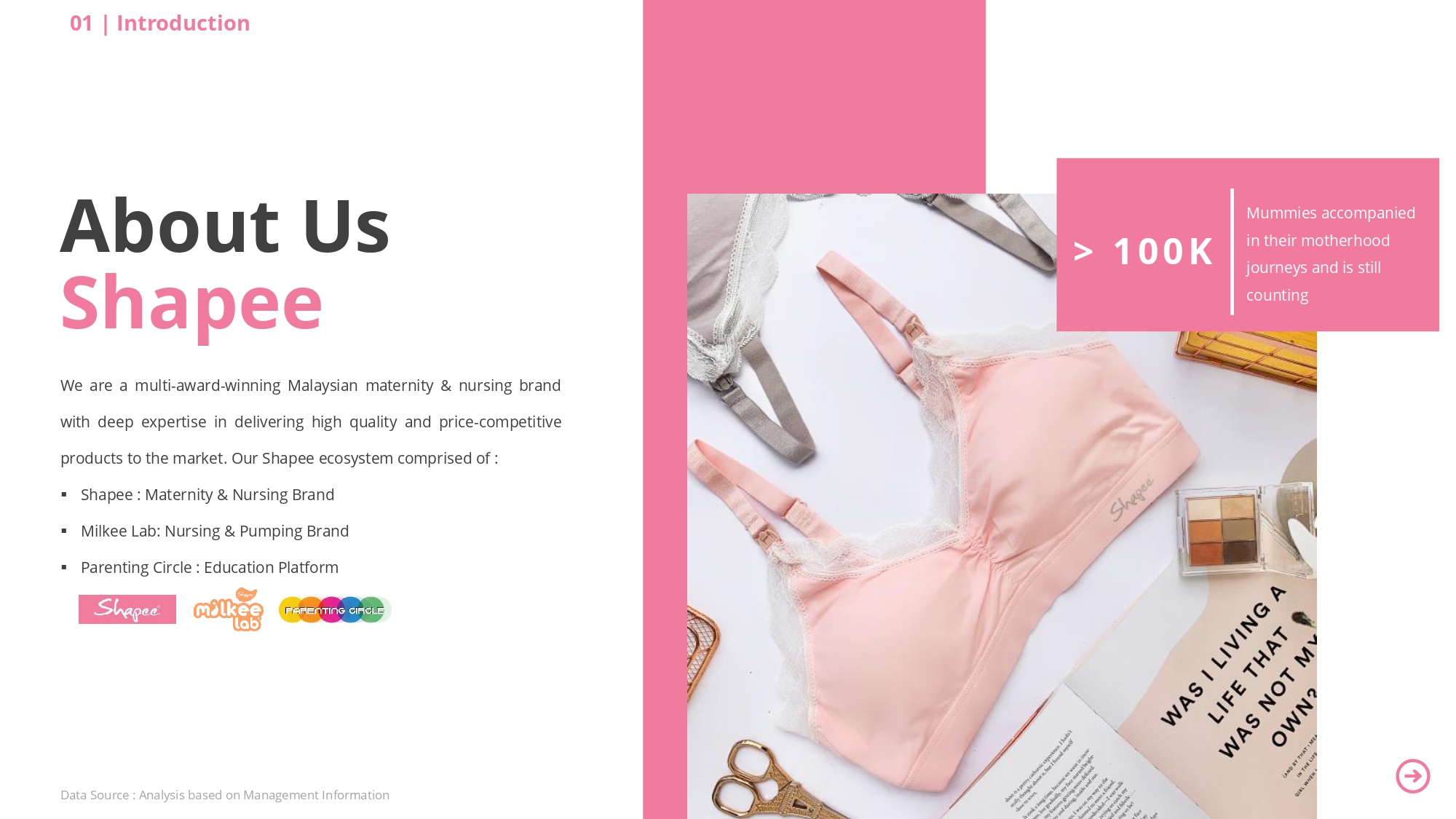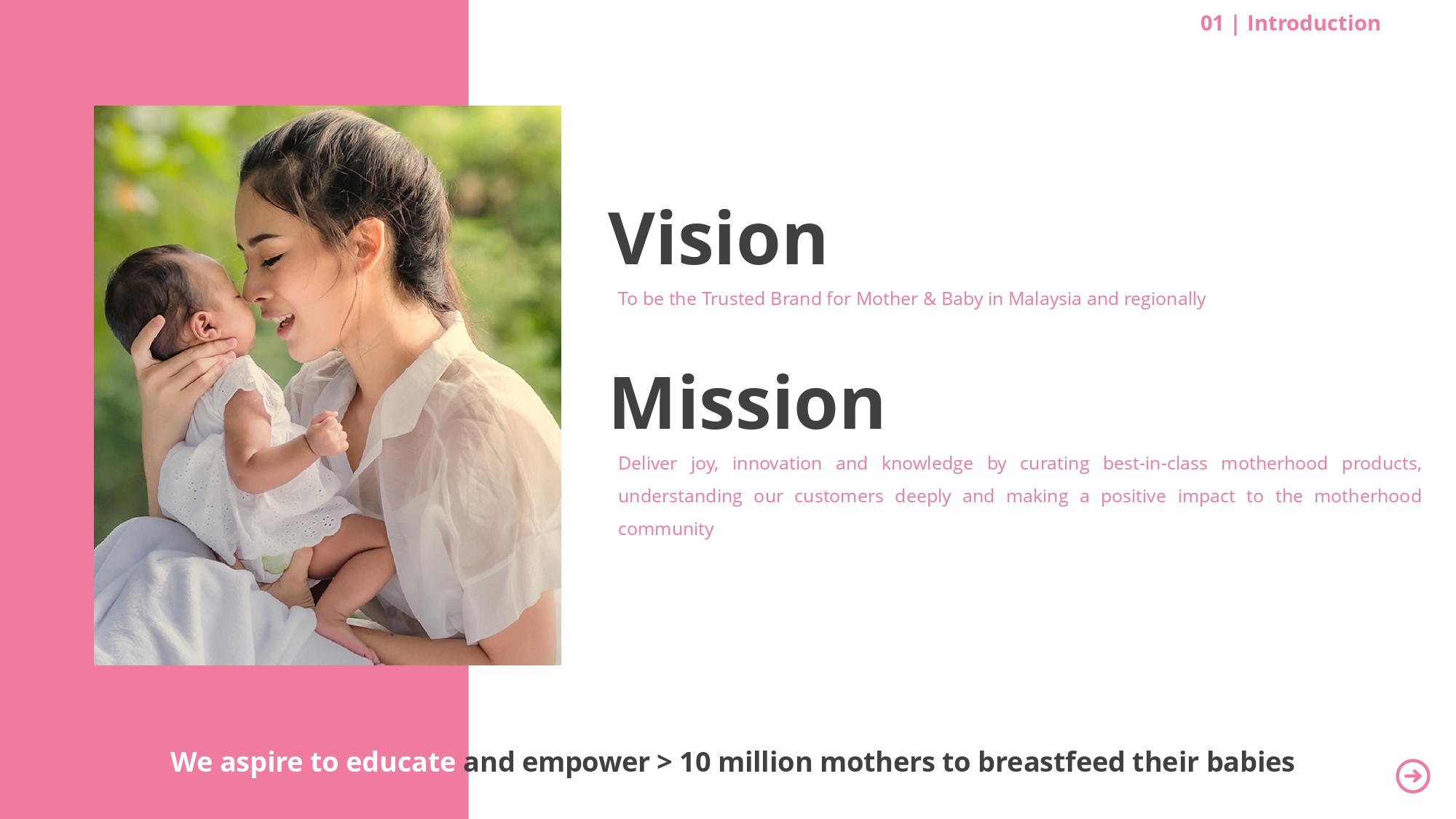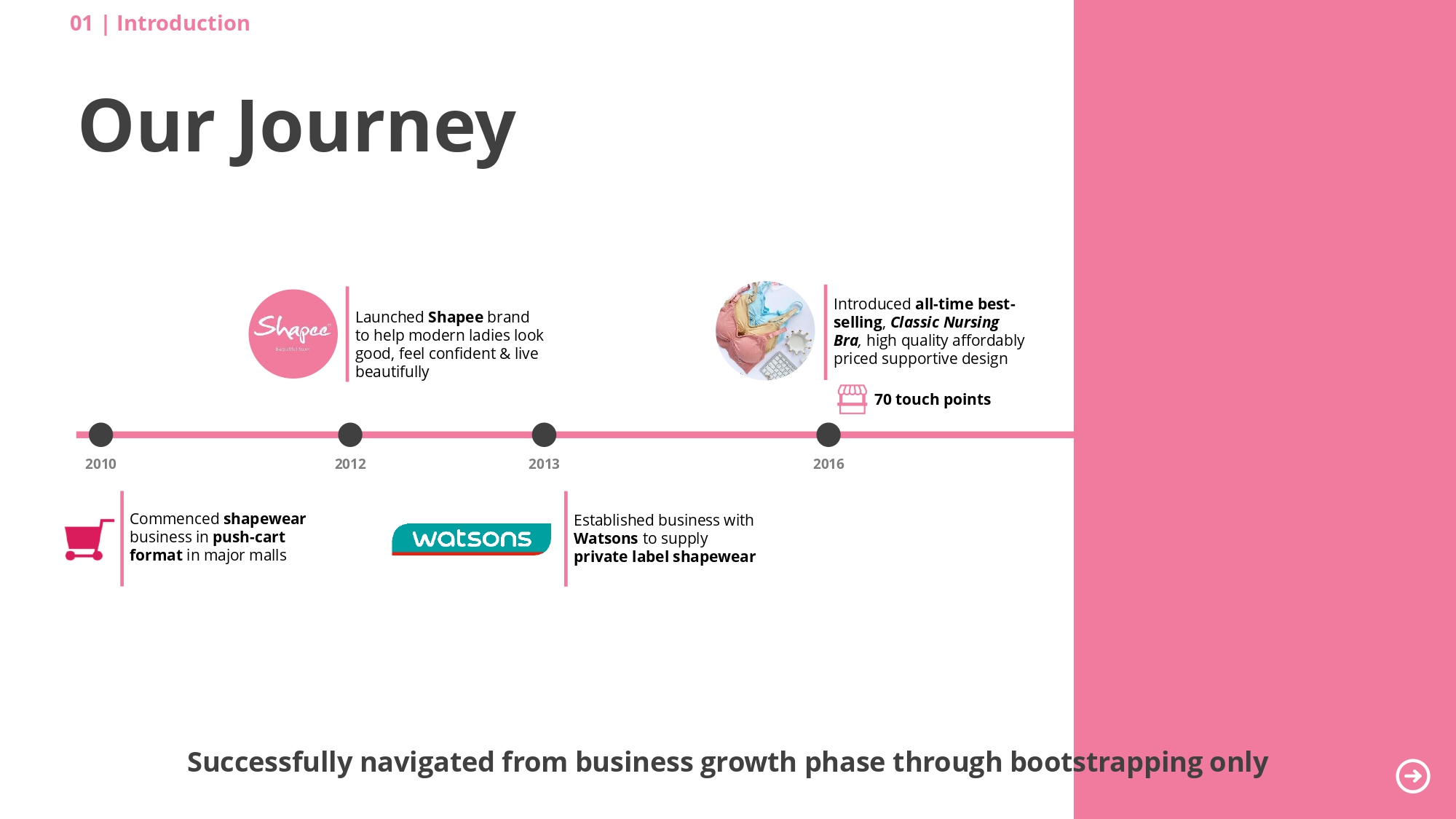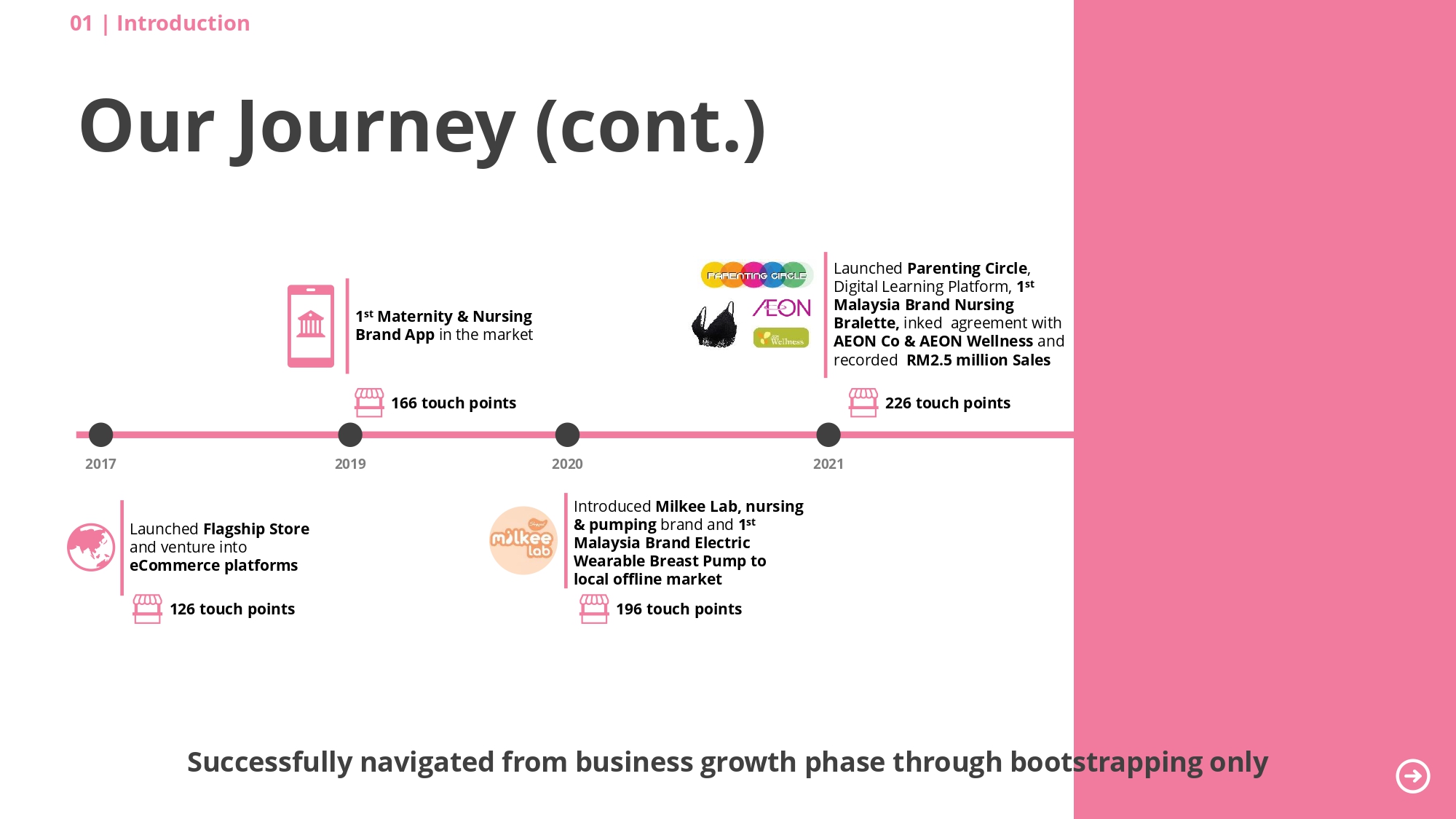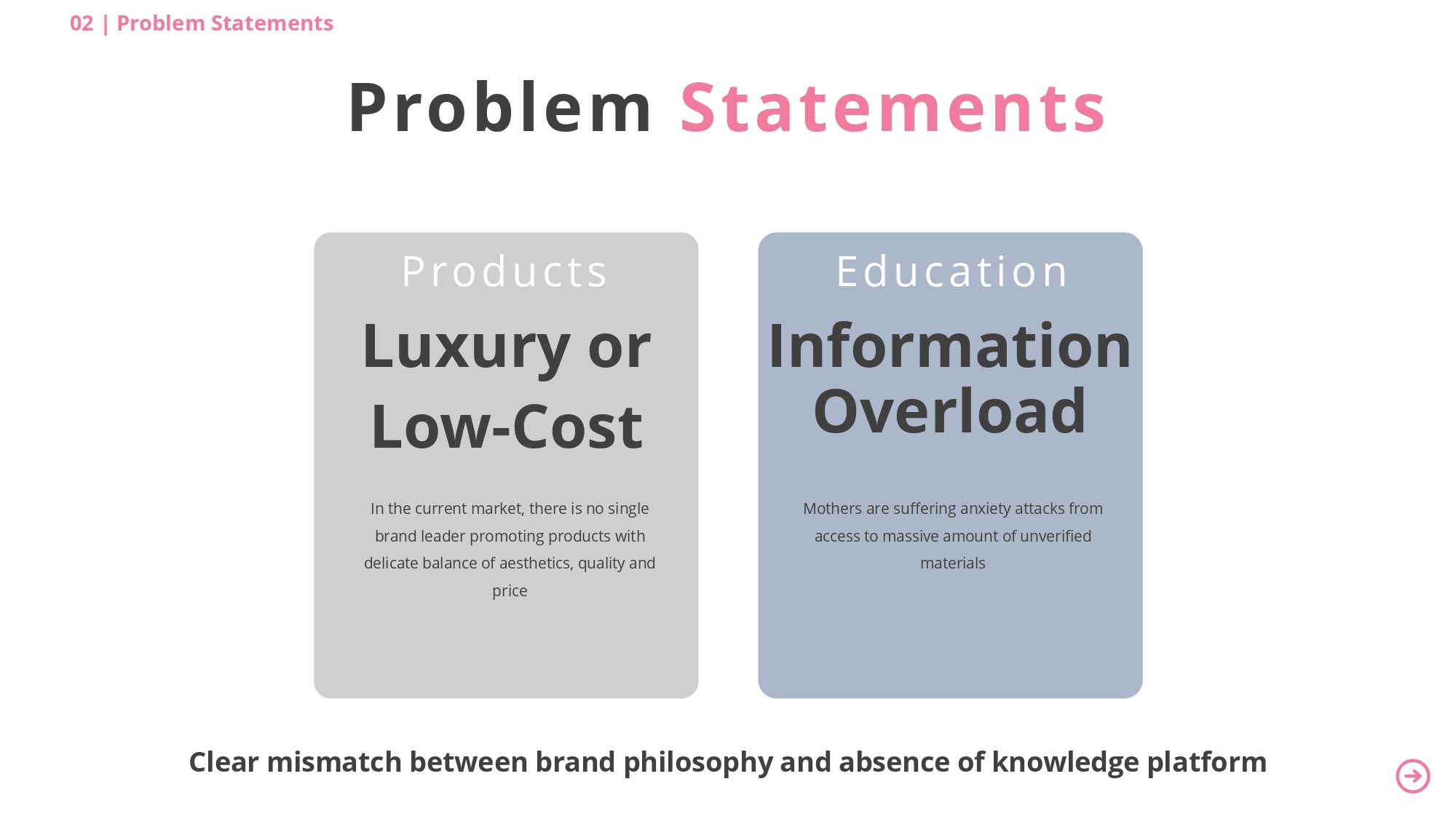 ---
For Further Enquiry
Please Contact Us
---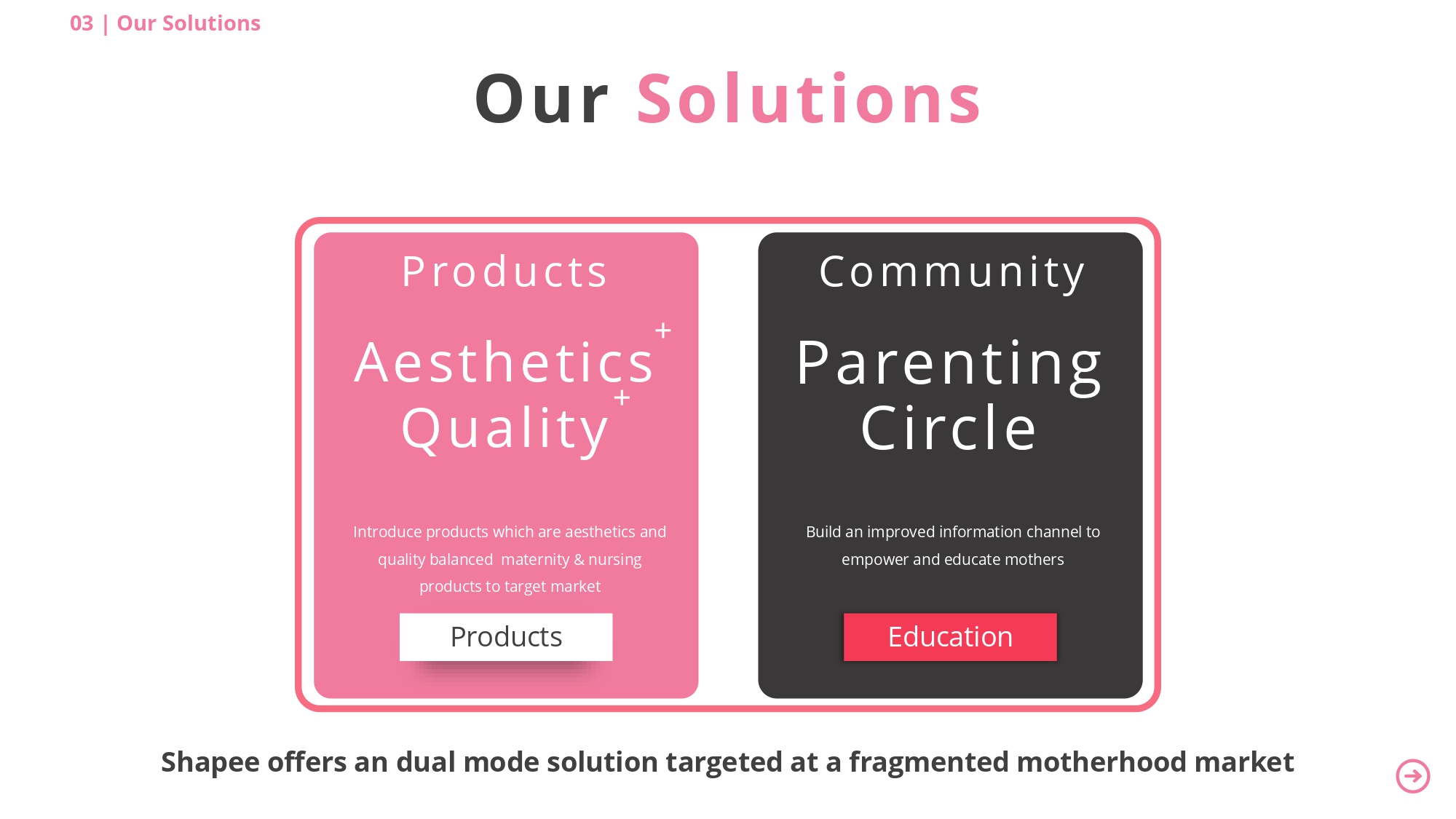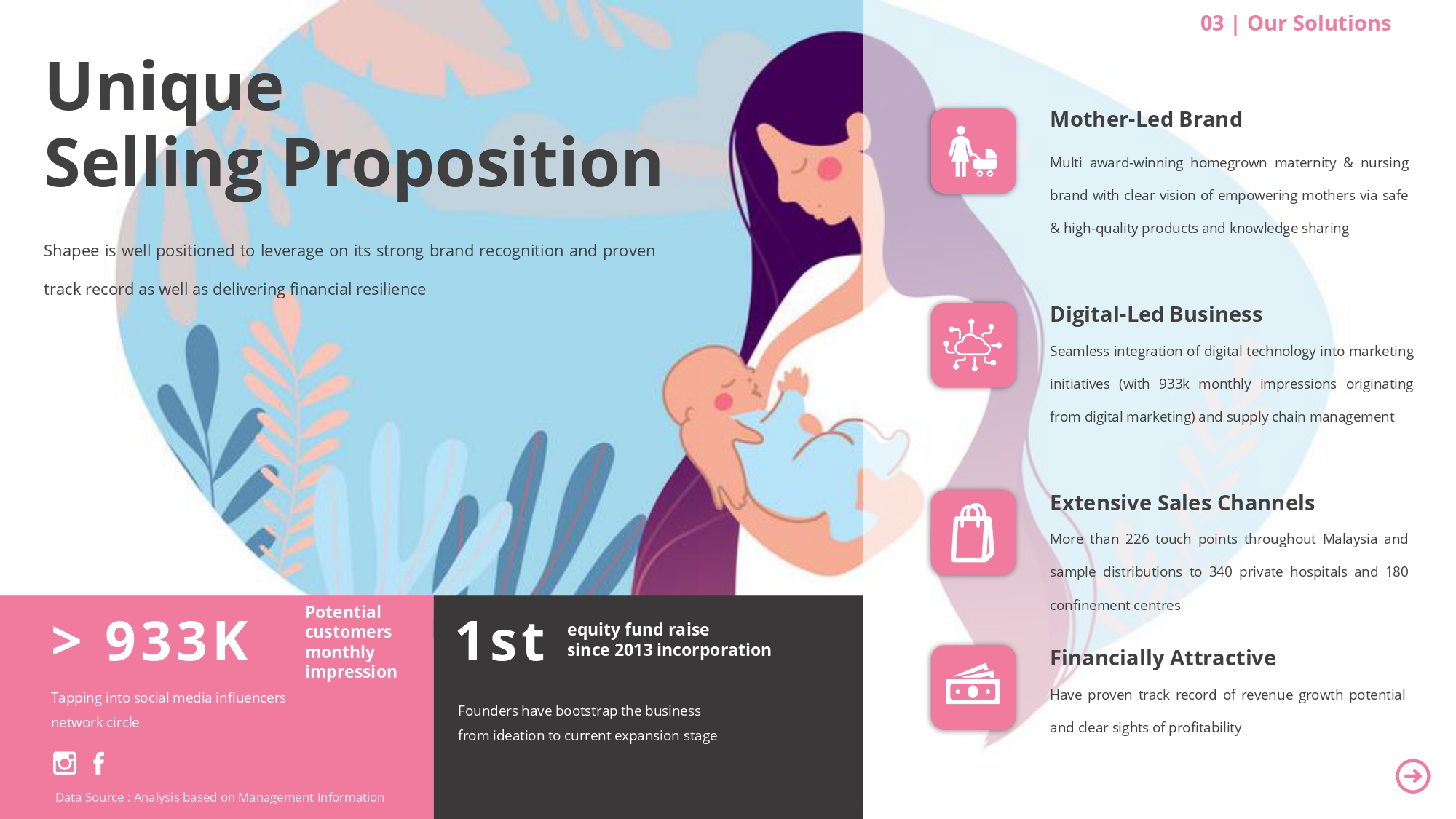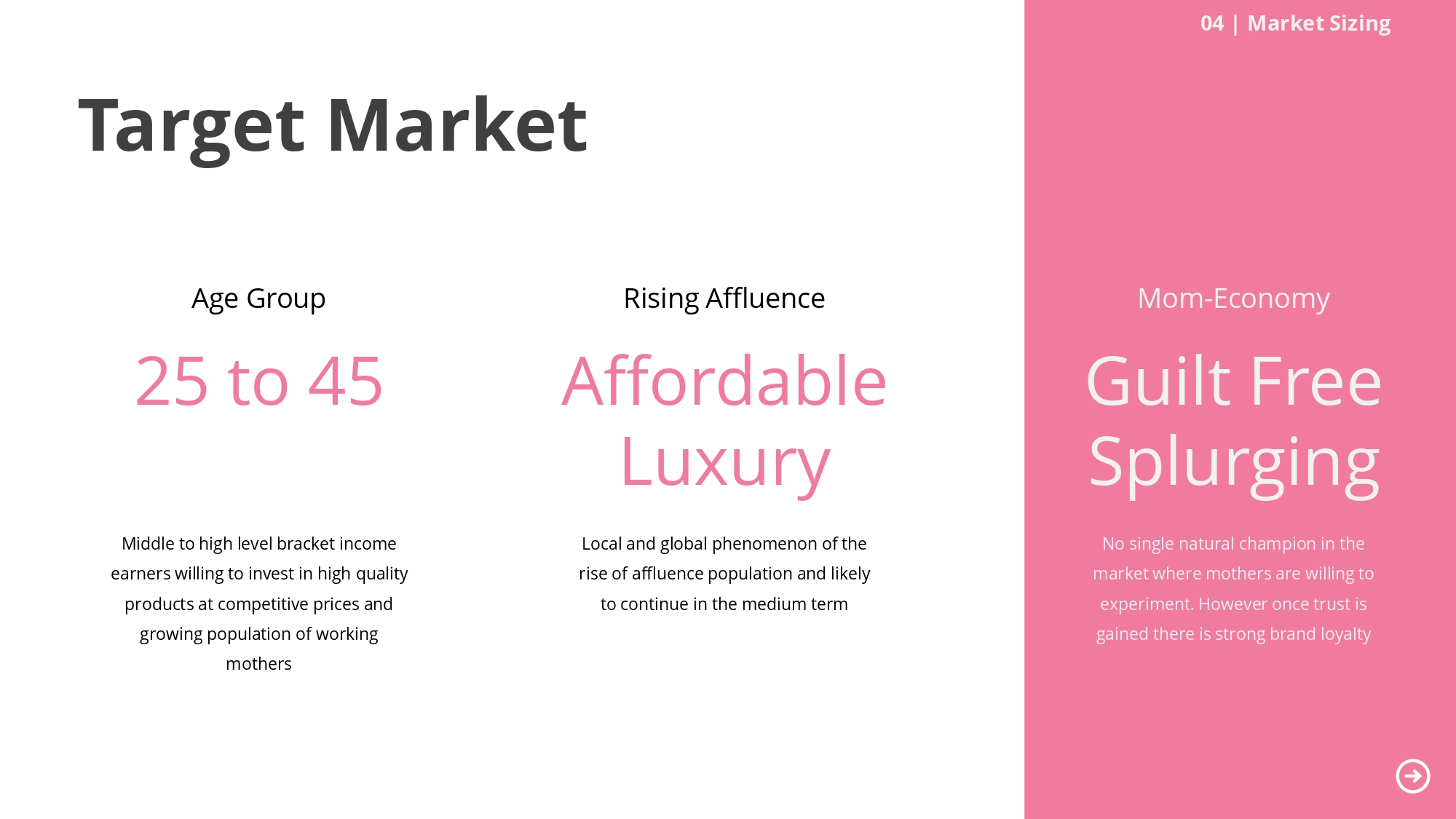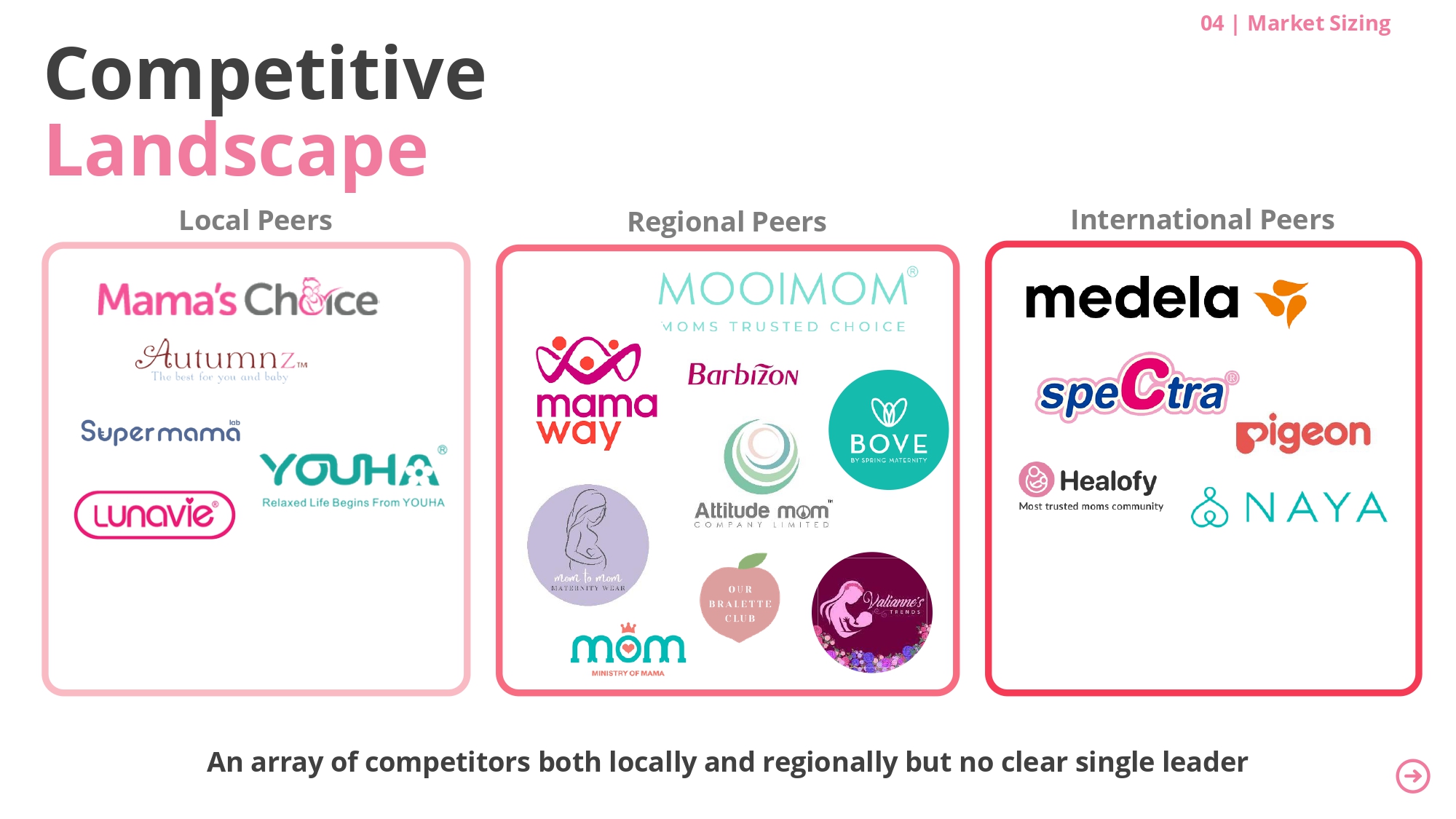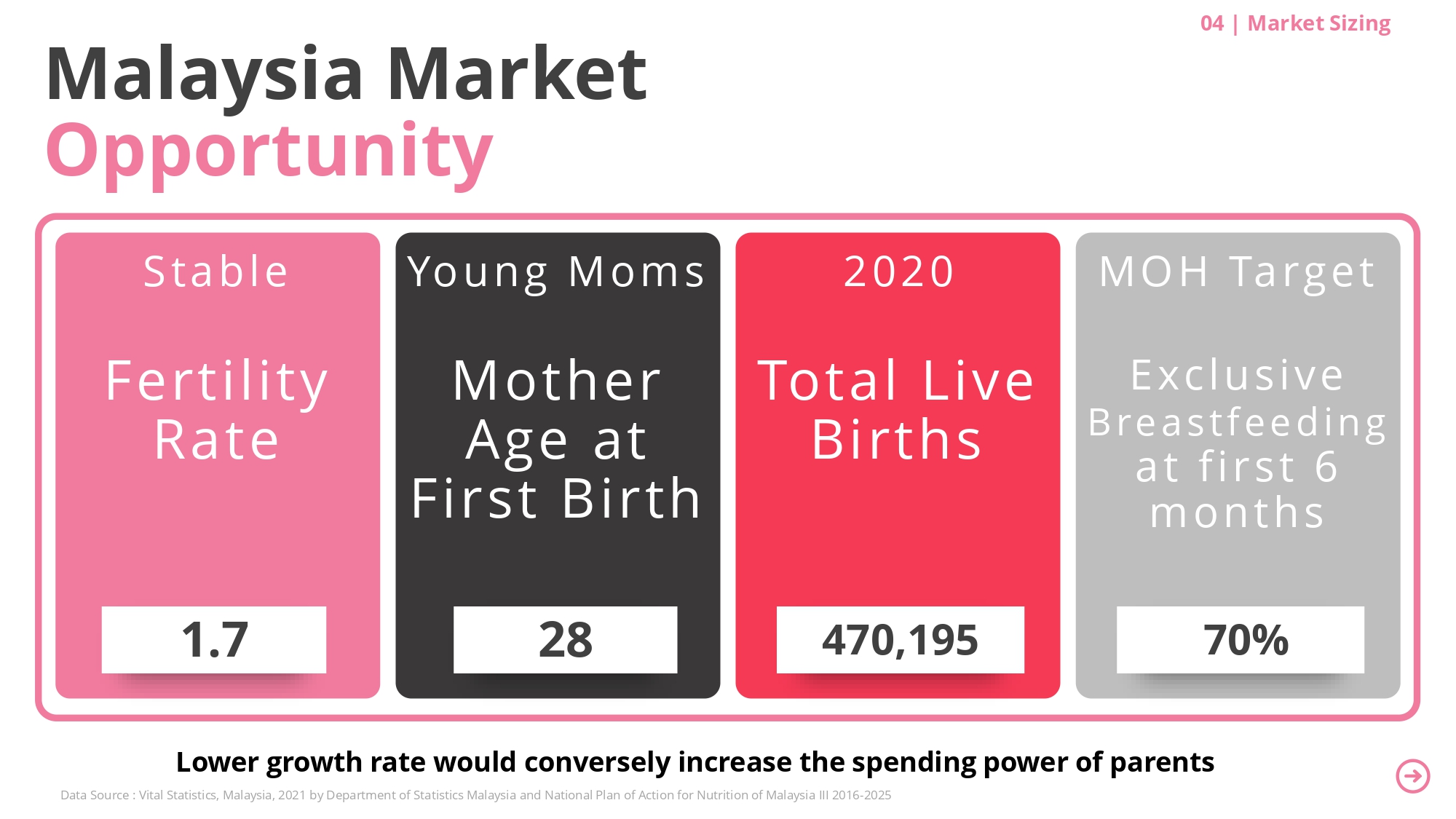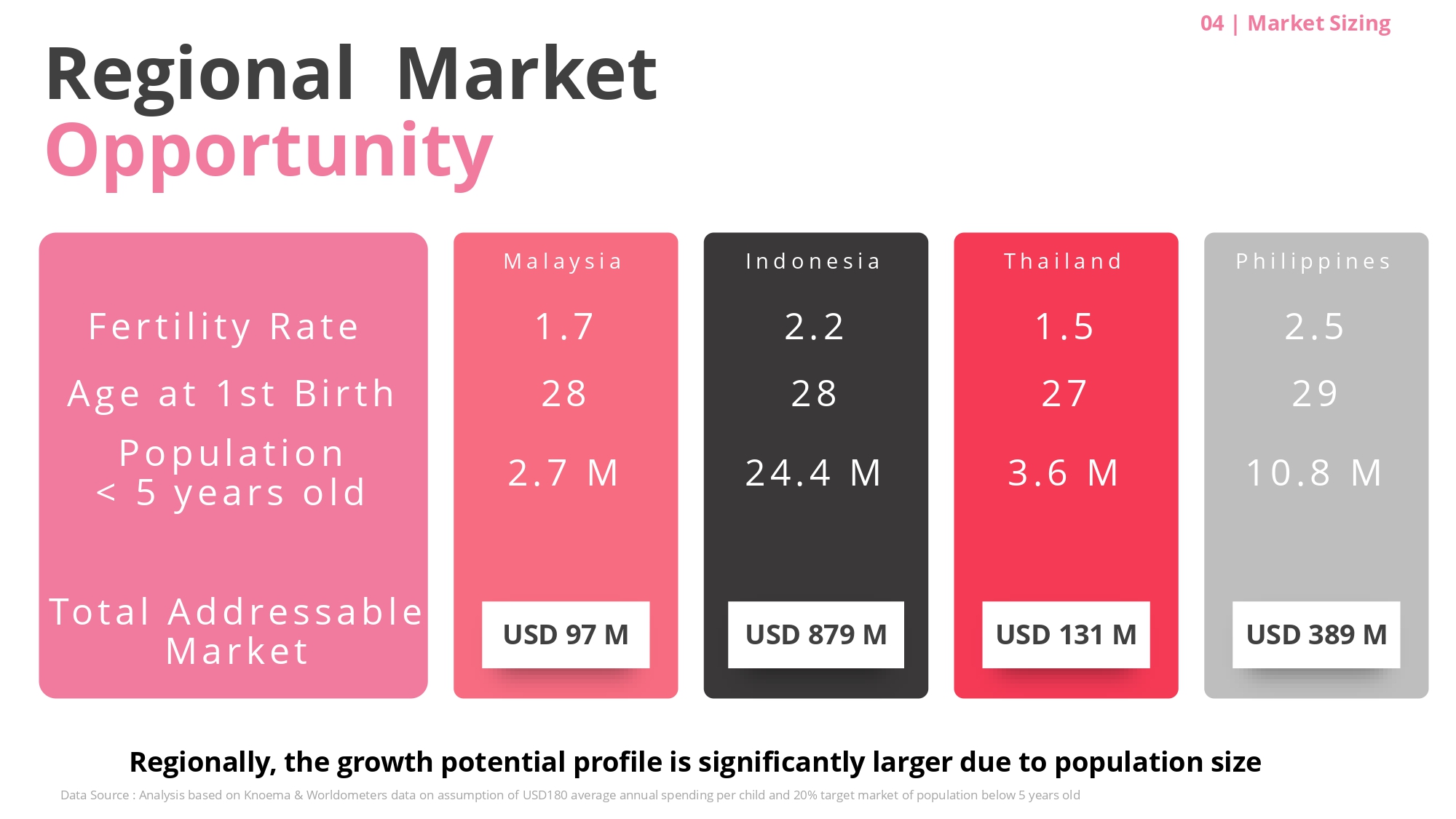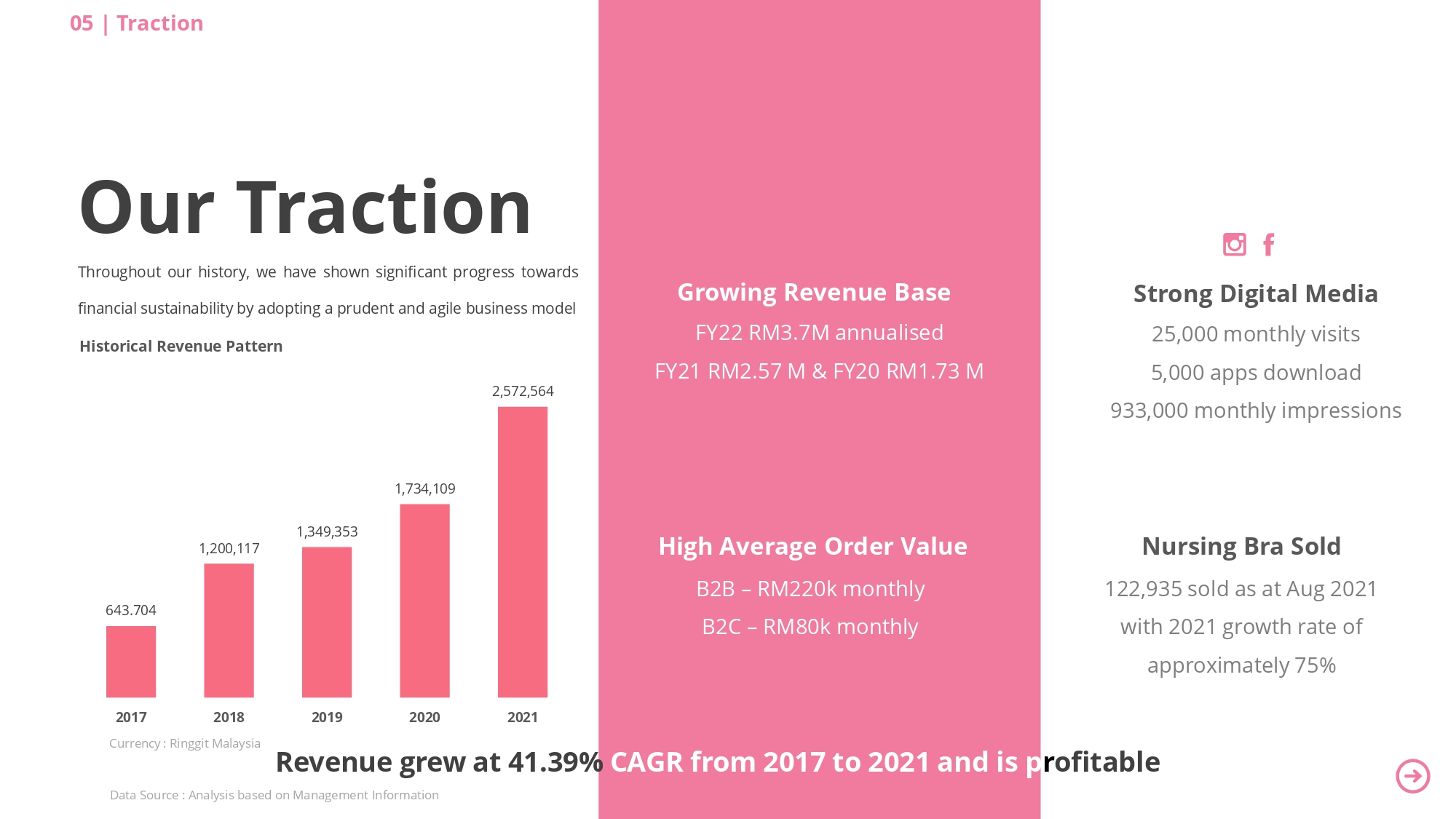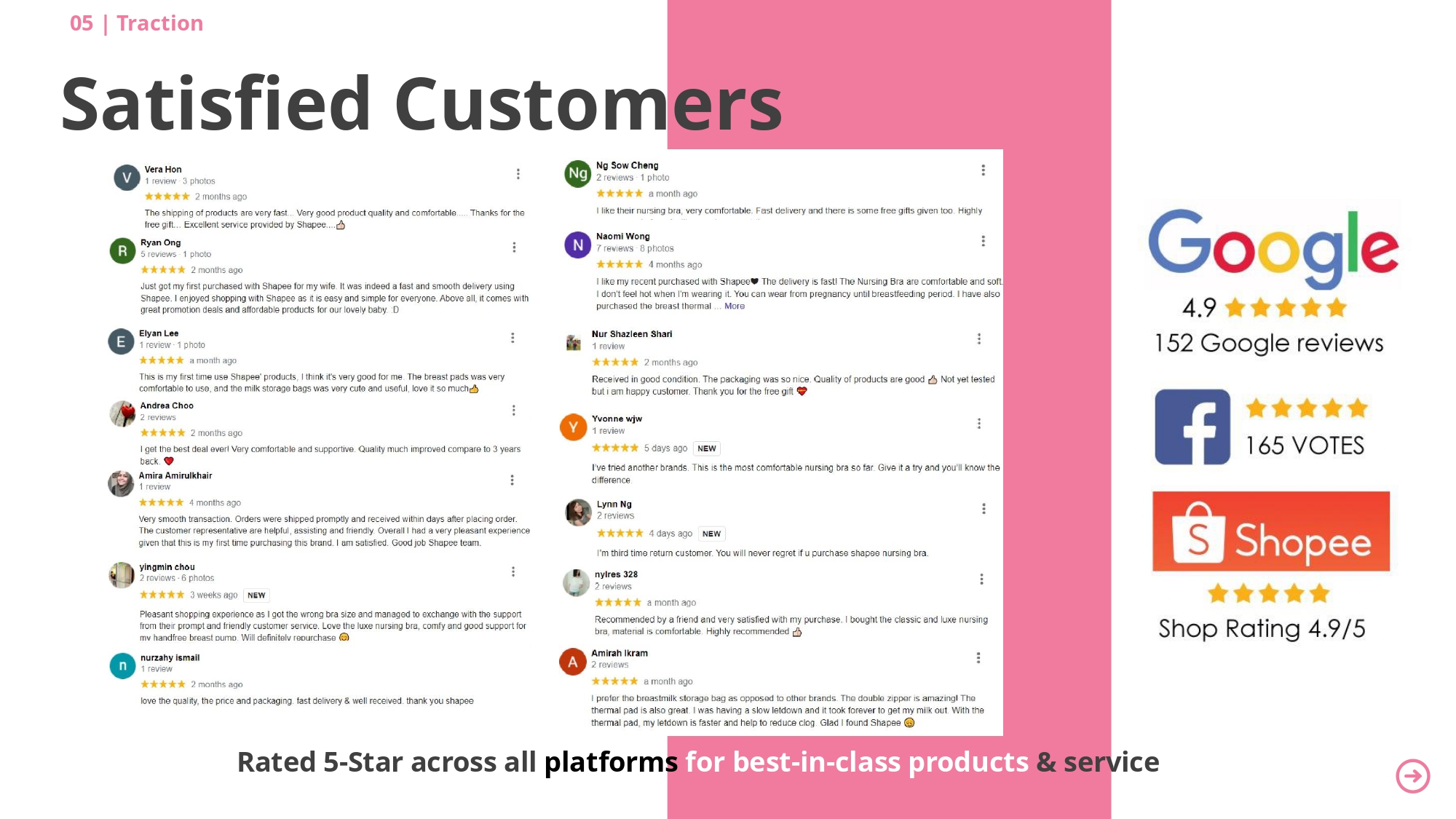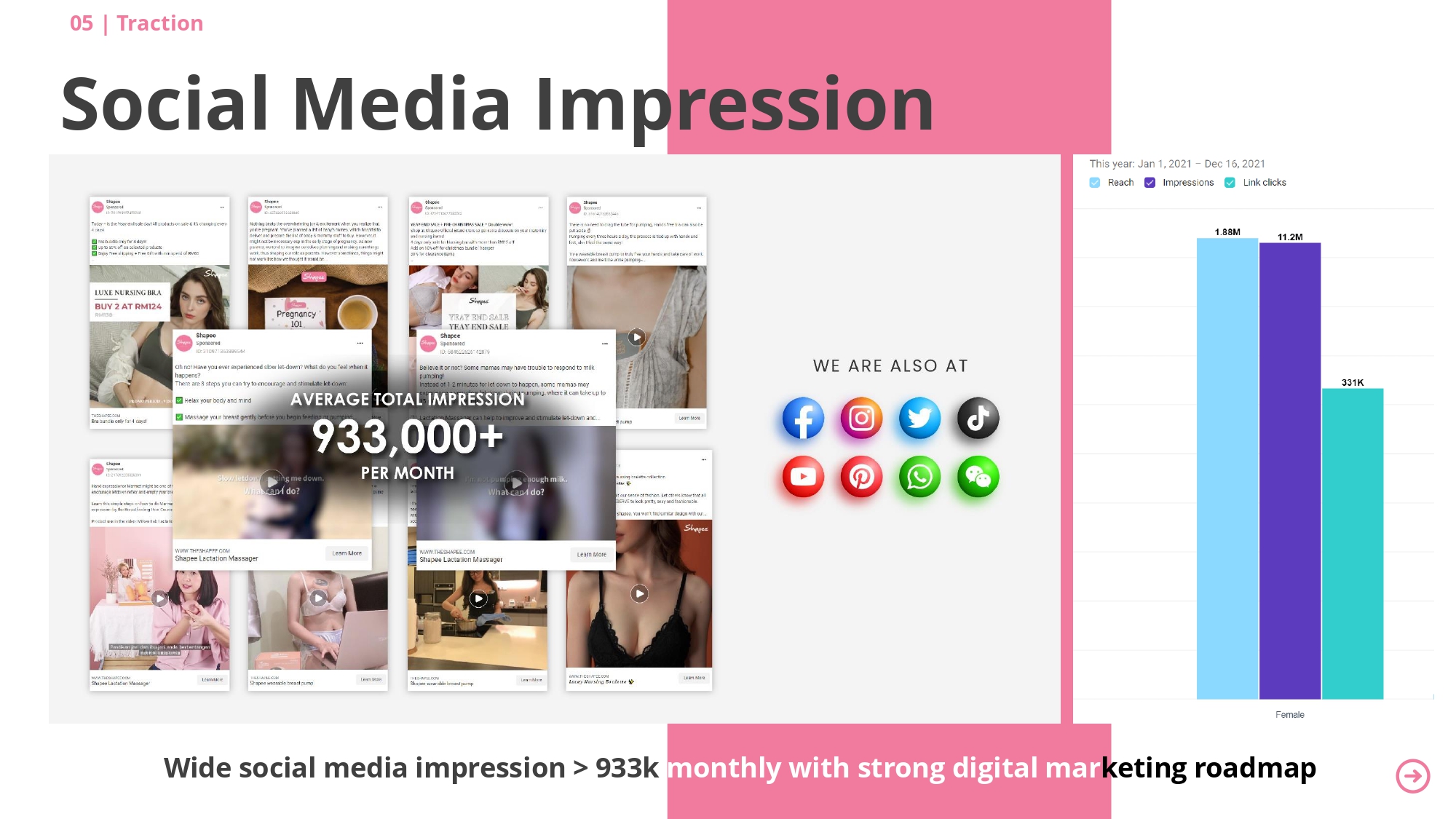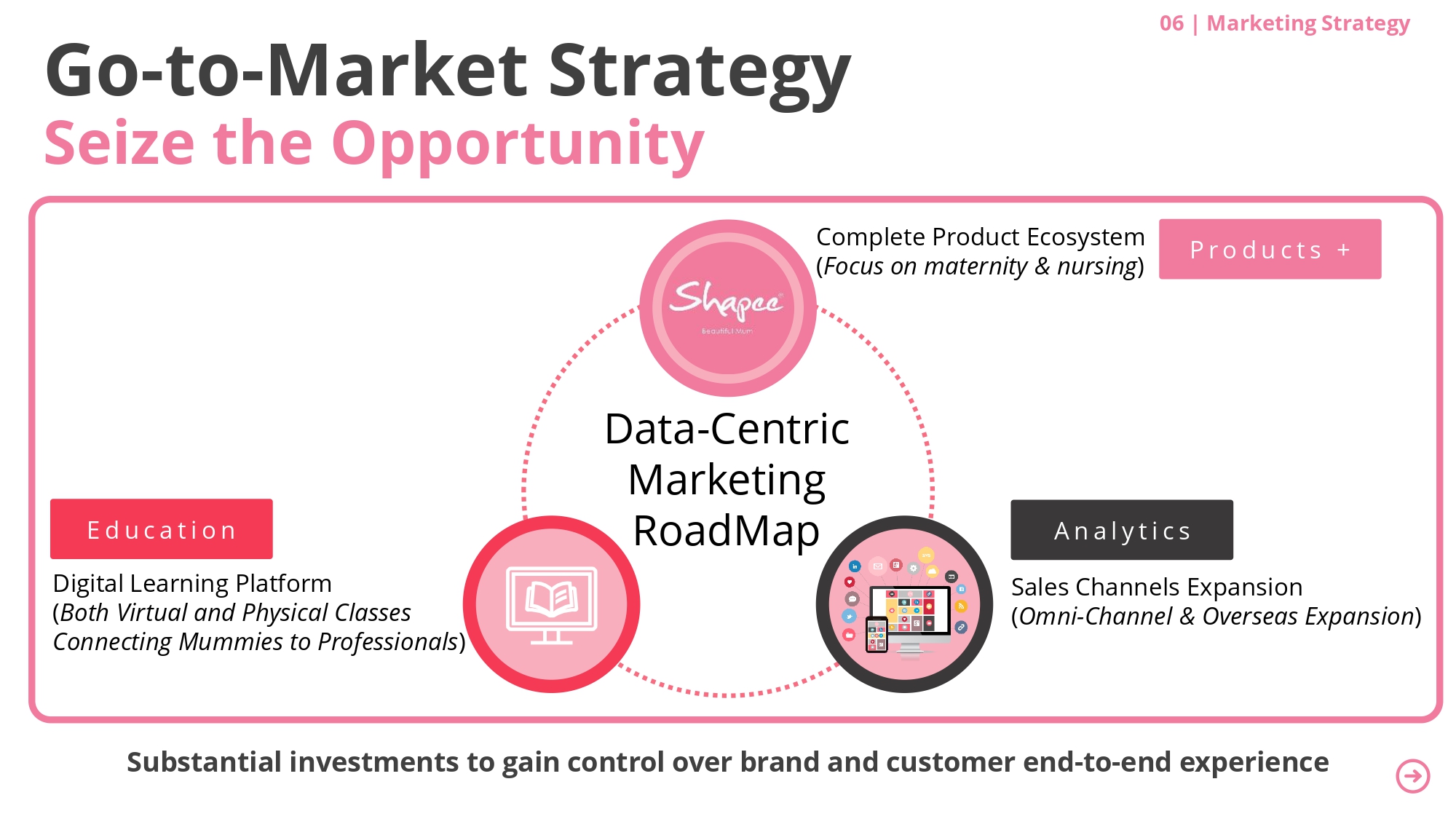 ---
For Further Enquiry
Please Contact Us
---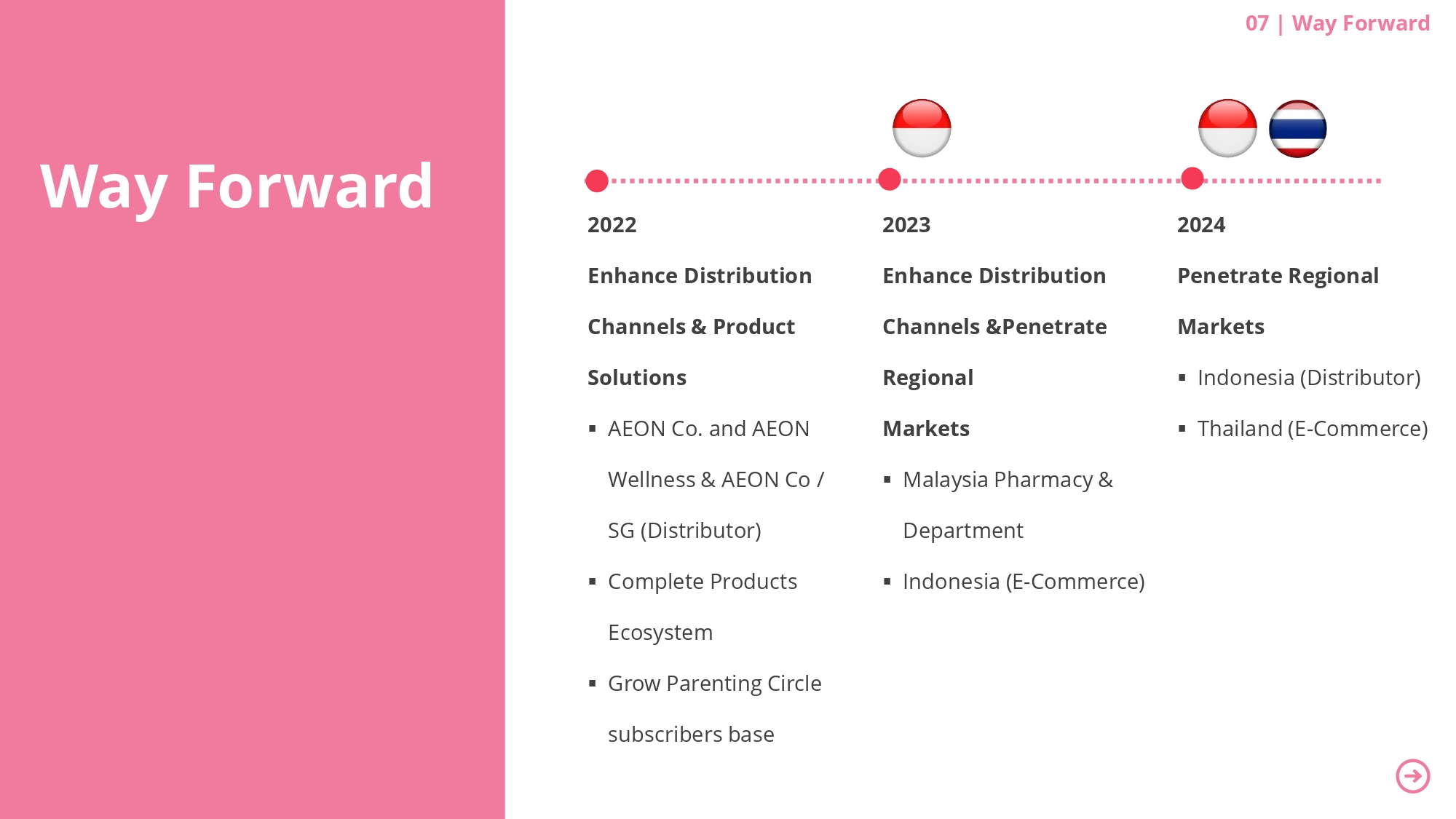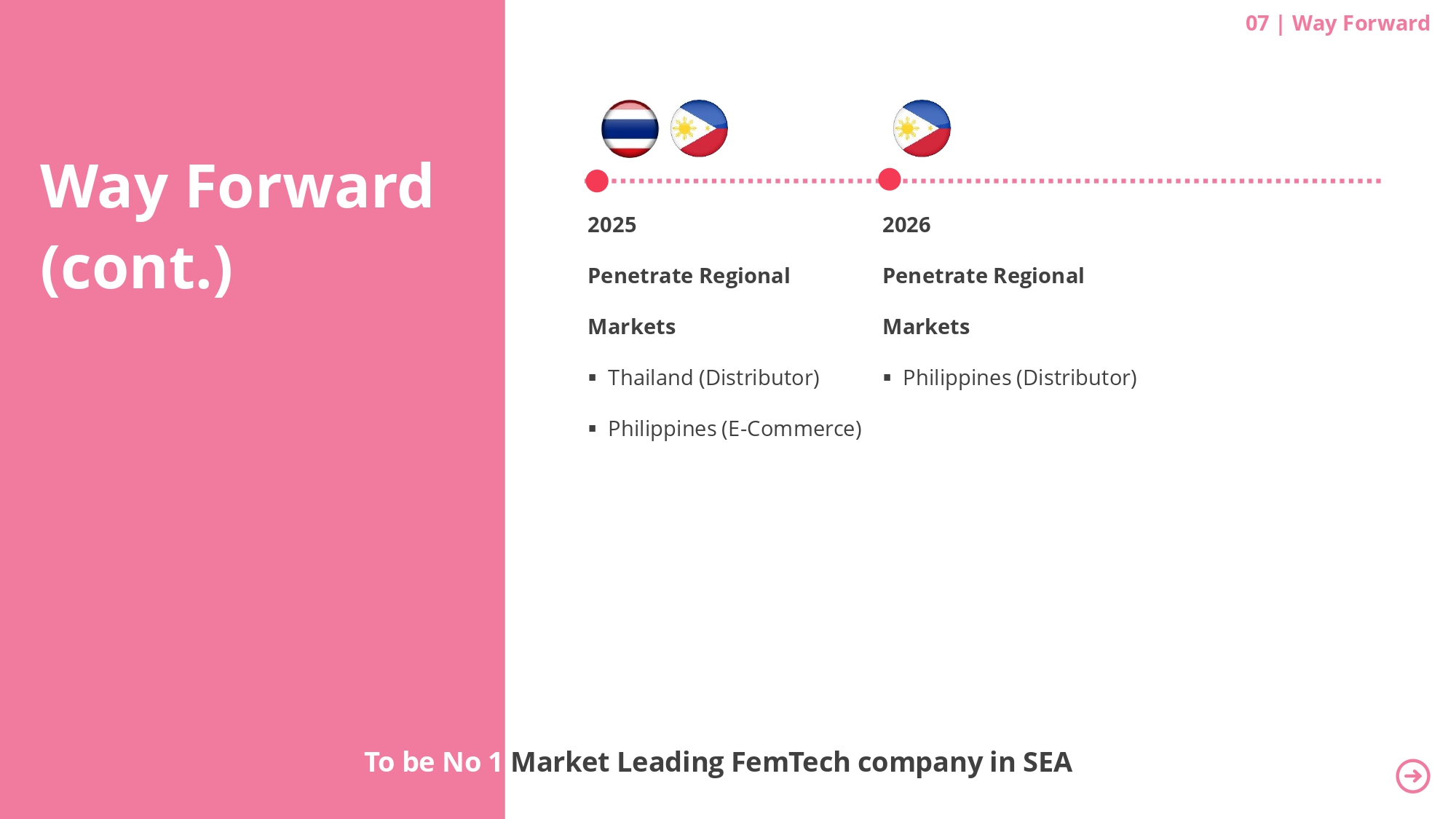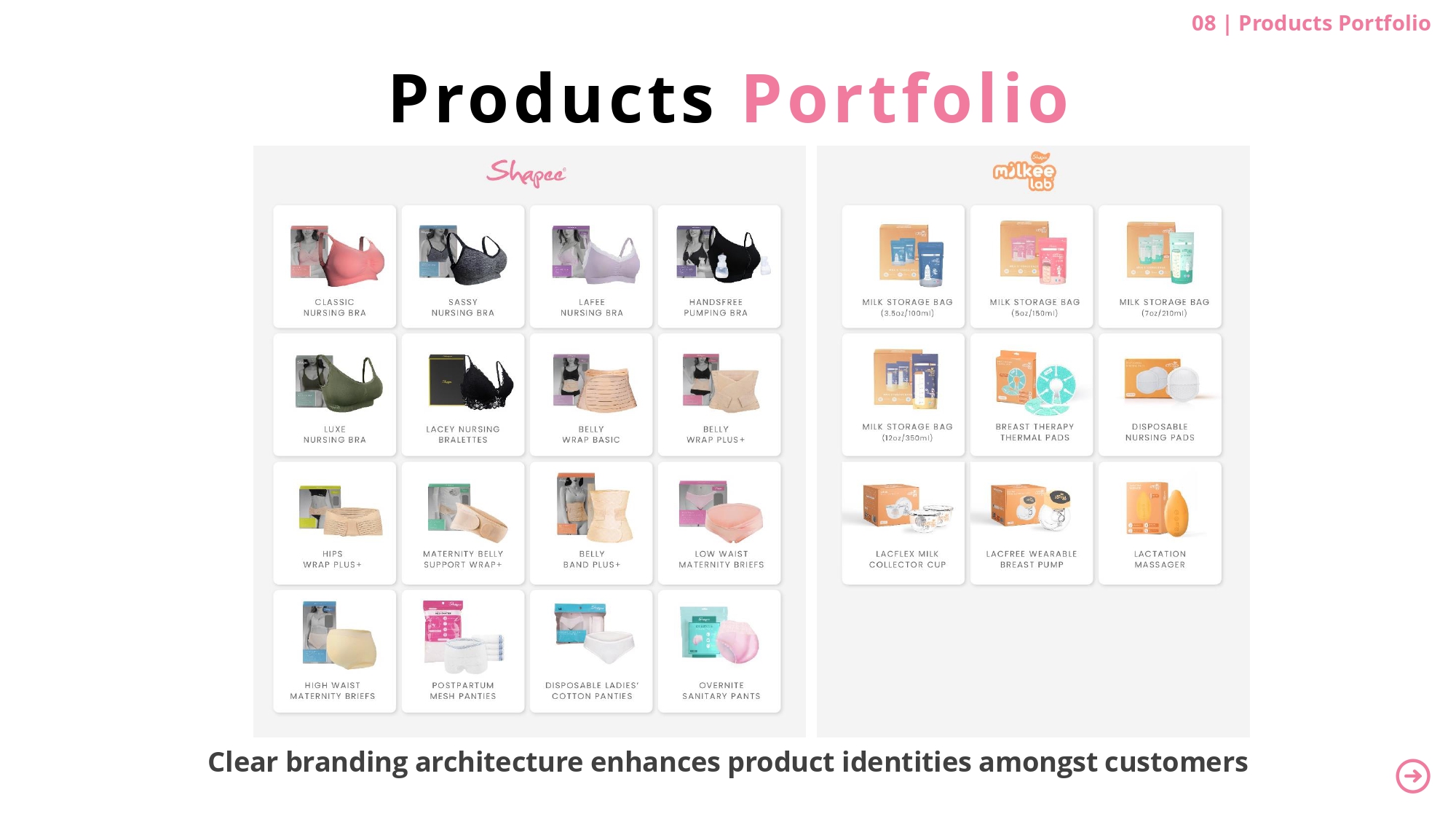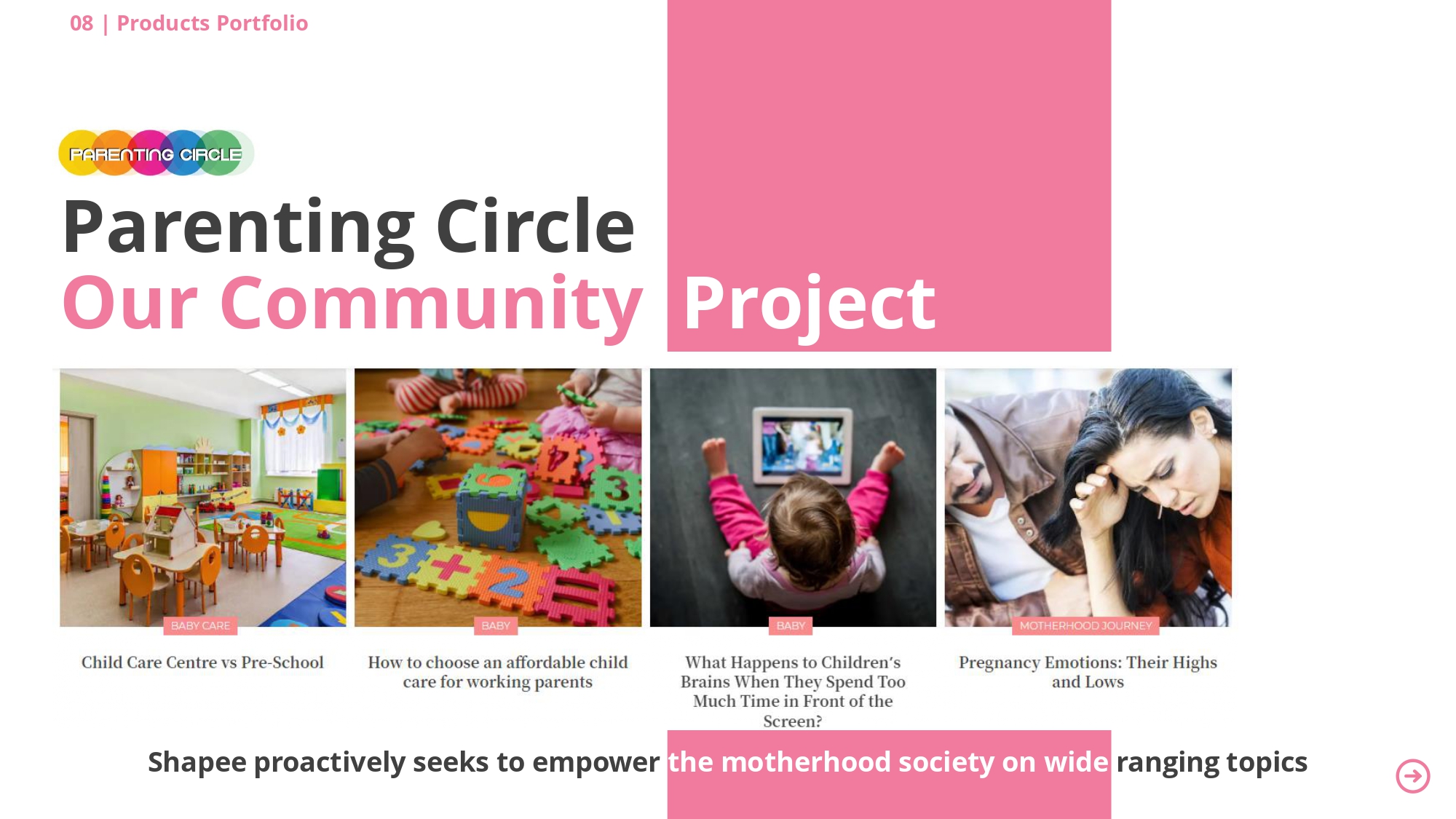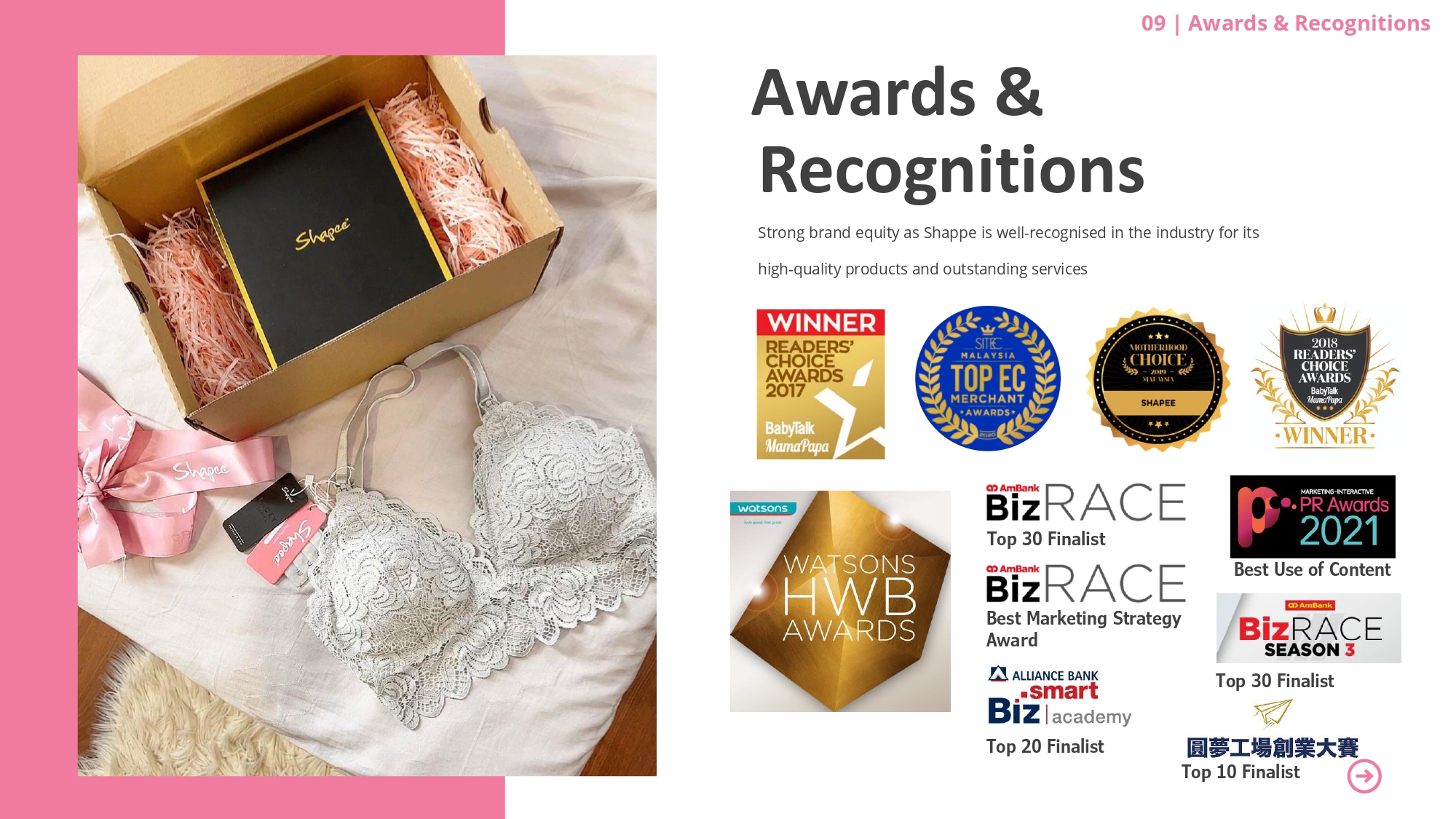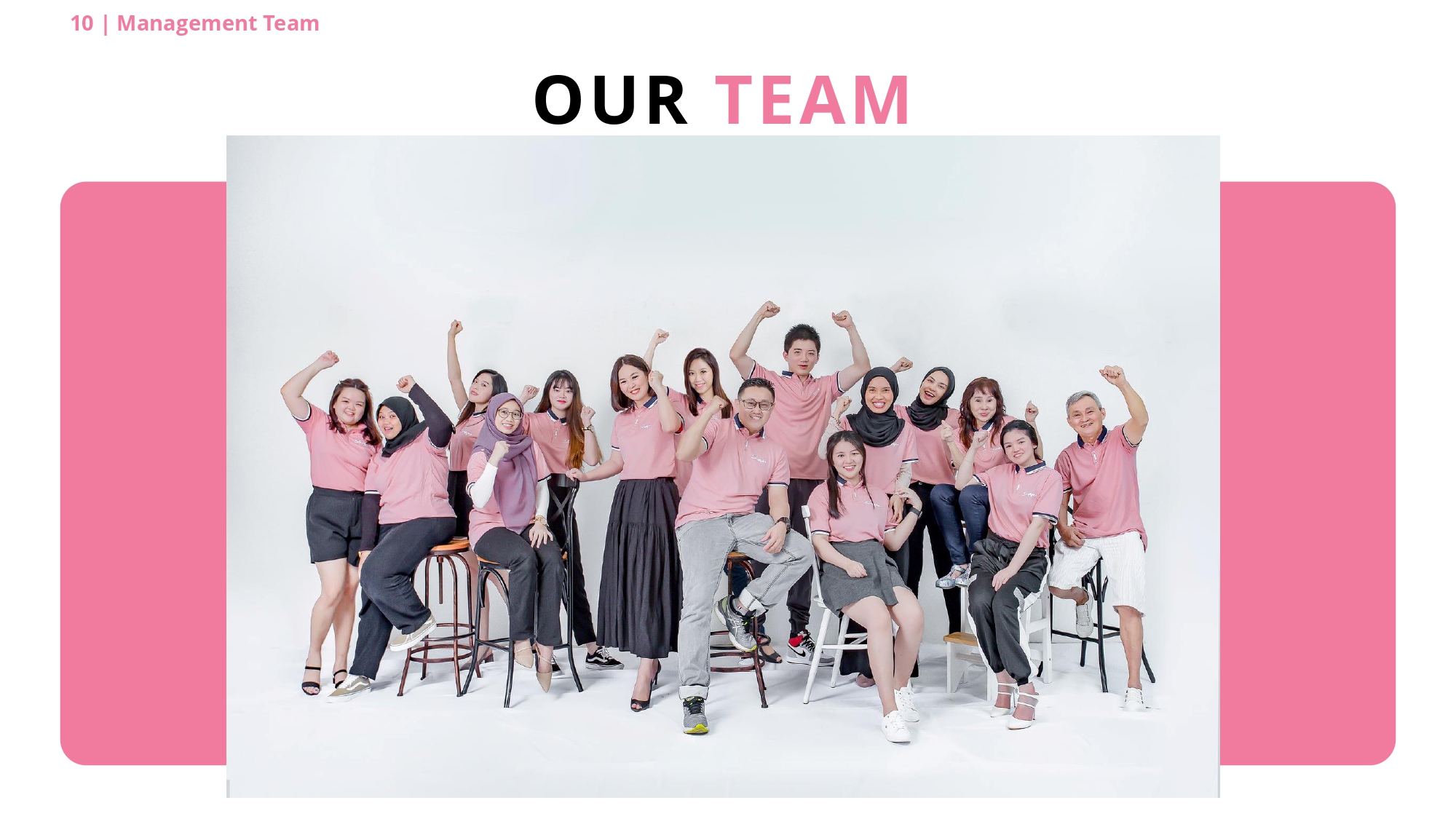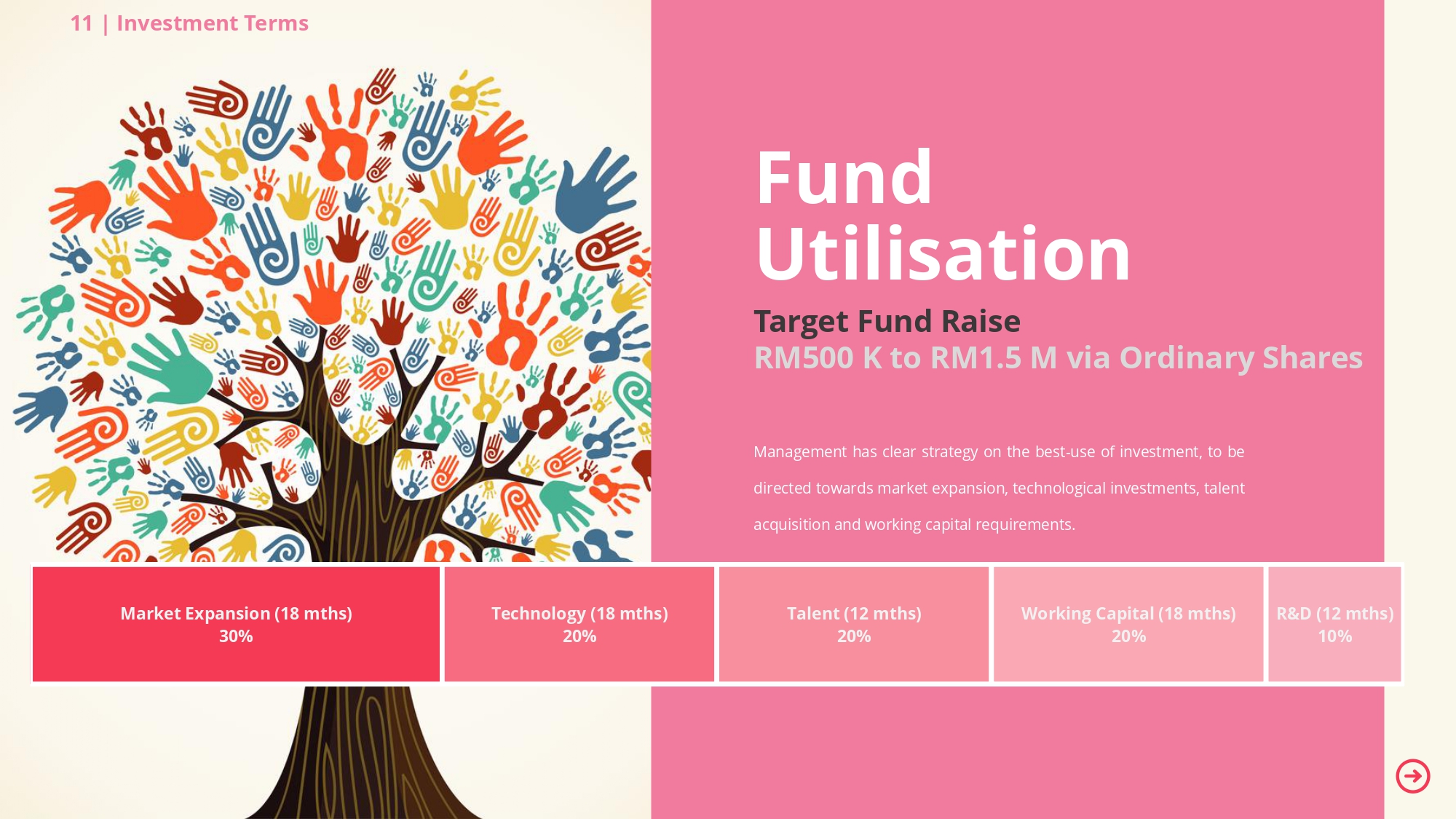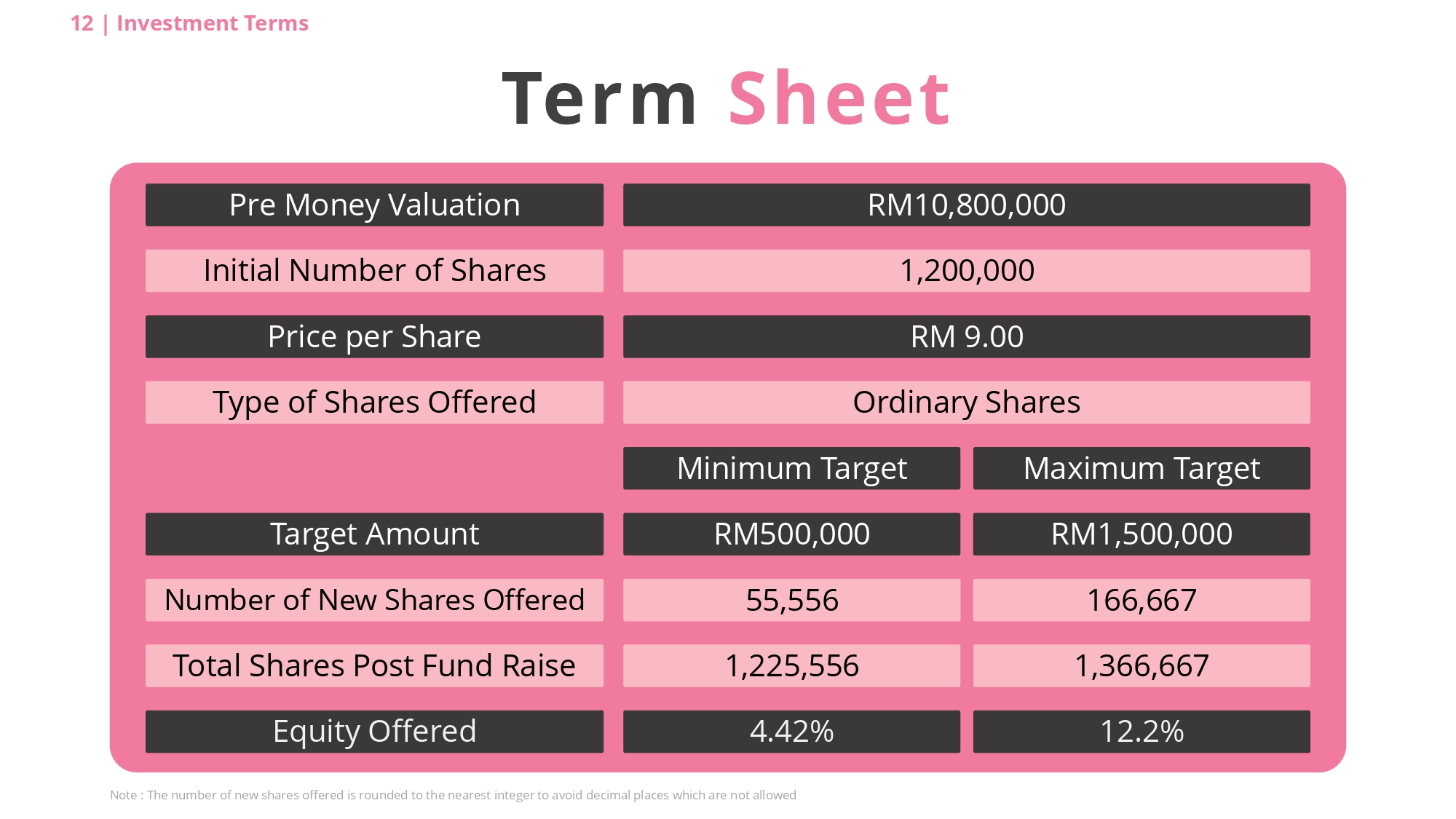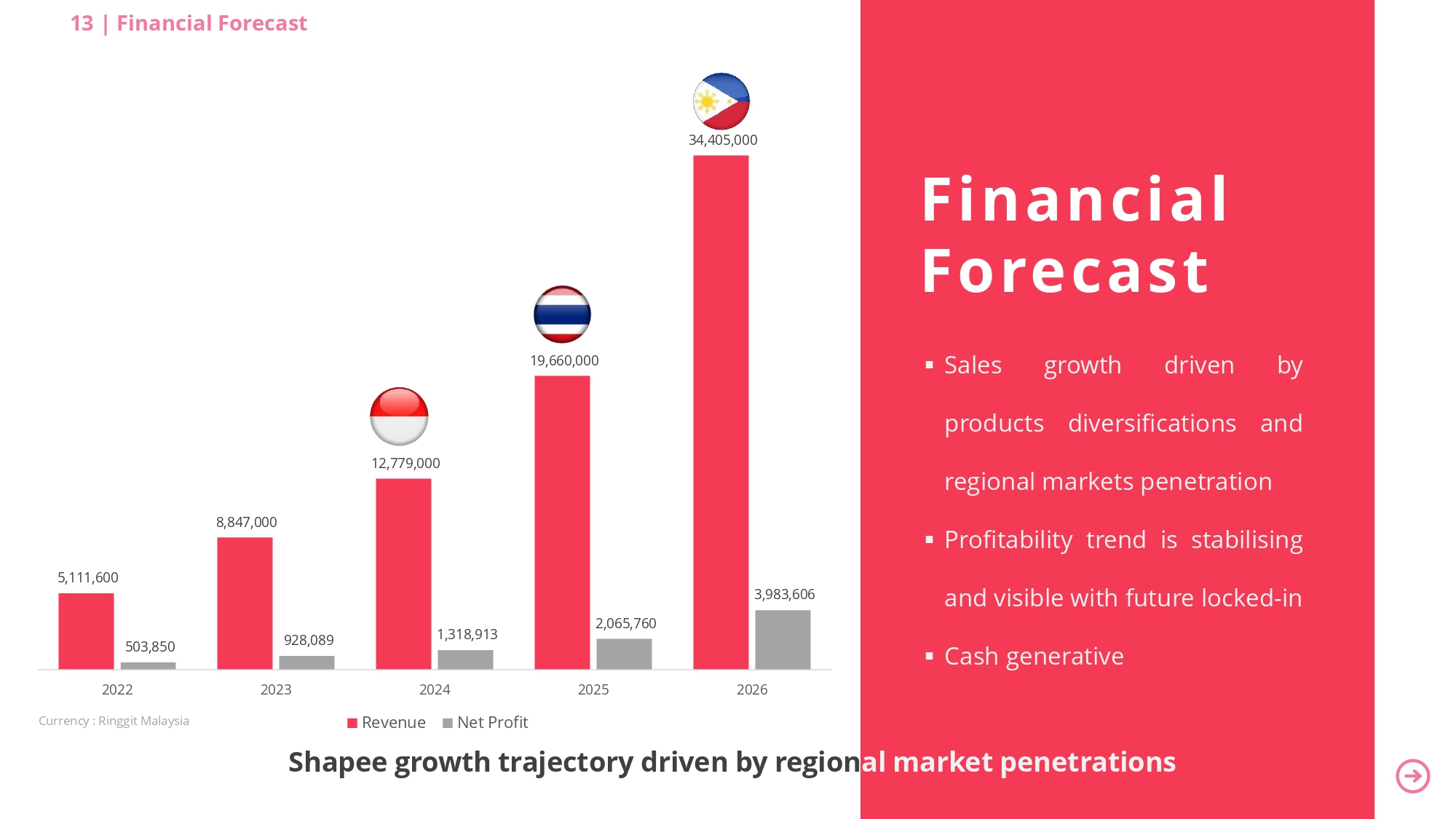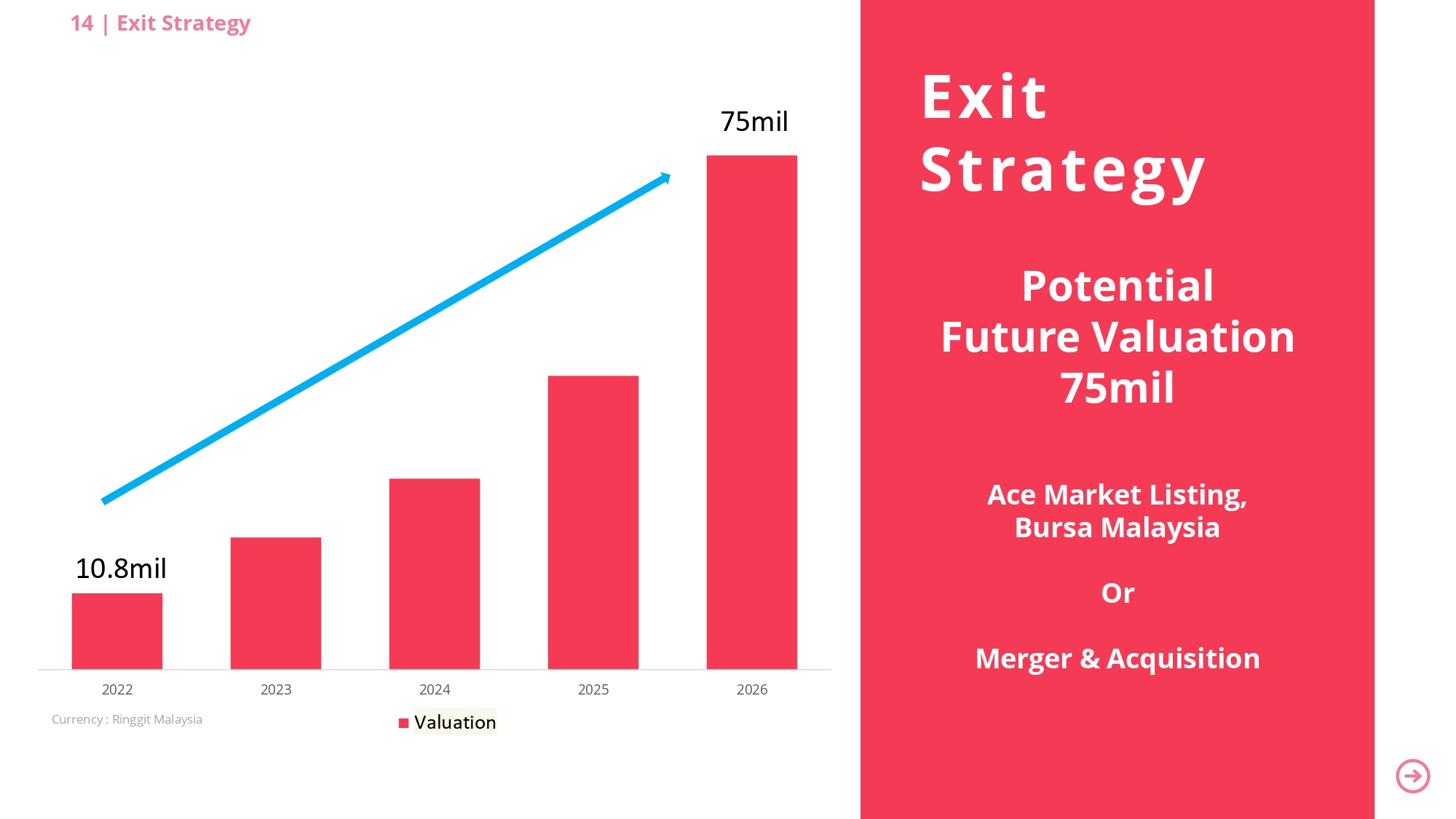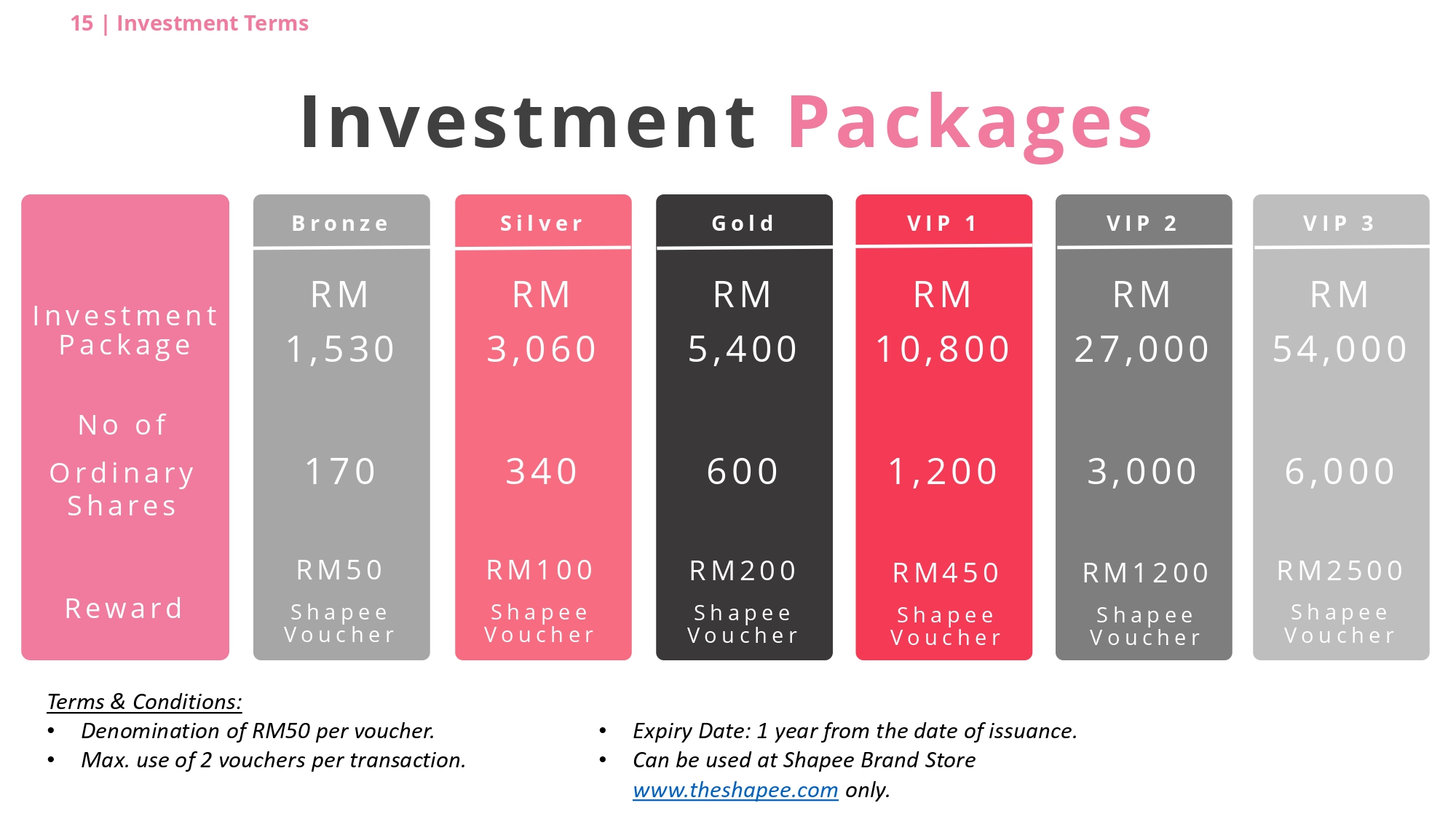 ---
For Further Enquiry
Please Contact Us
---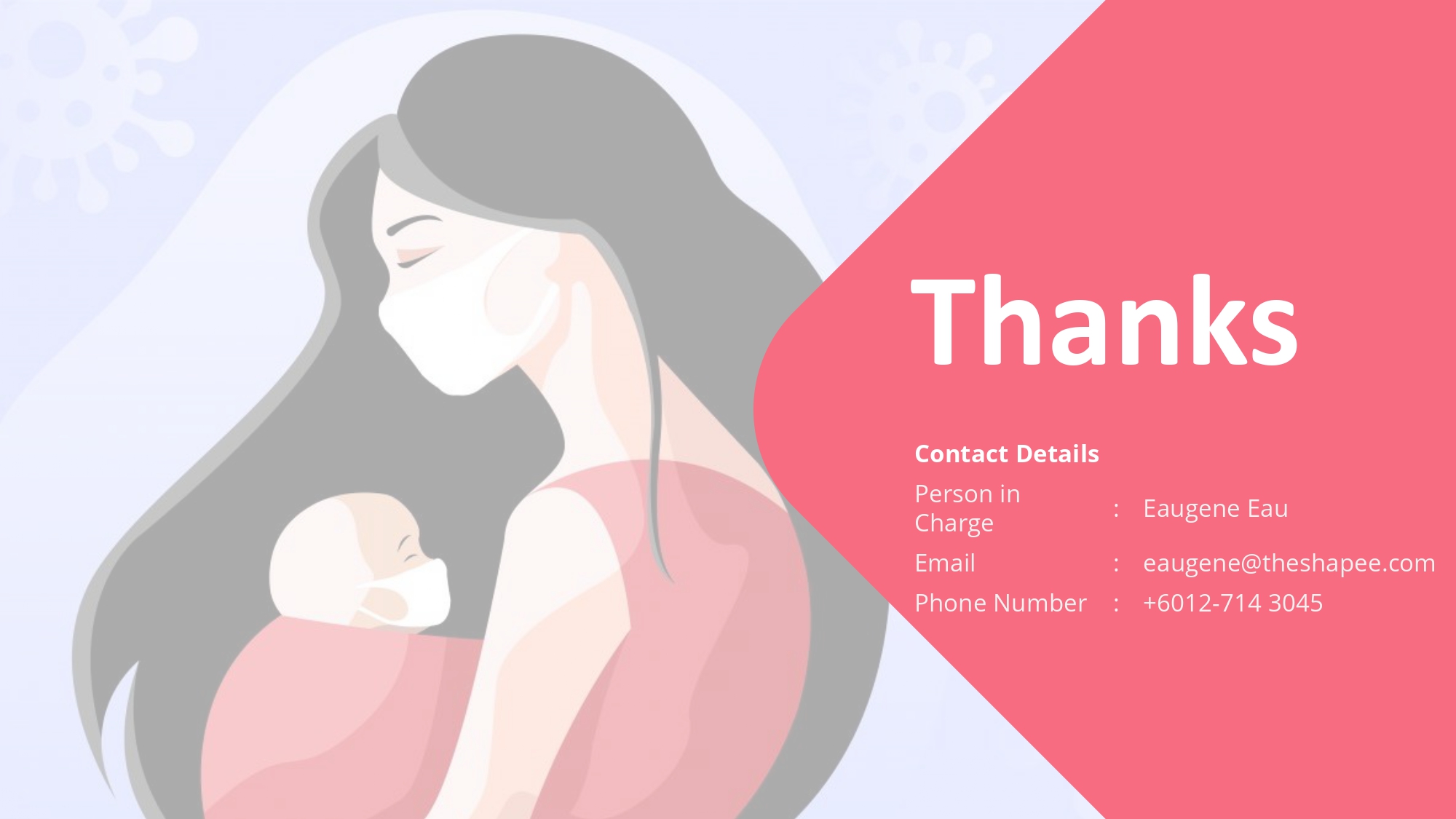 ---
Shapee – 赋予全新哺乳体验,打造漂亮妈妈
"打造漂亮妈妈",这句话伴随着我们从创业初期走到了现在。
我是Shapee的创办人Eaugene。十年前,我和太太Fion在新山的各大购物商场以牛车档的生意模式成立了Shapee。当时,我们主要以销售塑身衣为主。但随着电商时代的来临,越来越多客户开始趋向于线上购物,我们很快就发现门市的生意开始有所下降。
正当生意进入低潮期的时候,我们迎来了第三胎。生产后的期间,Fion需要一边哺乳一边工作,而这两者很难同时兼顾。毕竟在那个时候,市场上缺乏能够辅助新时代妈妈哺乳的产品。很多职场妈妈逼于无奈都需要到厕所或是无人的储藏室去挤奶。
面对这些考验,我们决定将危机化成转机,在2016年正式转型,打造一个专注于孕产和哺乳相关产品以及高性价比的本土品牌。我们想要打破大众对哺乳狭隘的见解,给予新时代妈妈一个全新的哺乳体验,让妈妈们可以自由无拘束的享受哺乳,以更便捷与舒适的方式让宝宝茁壮成长而不留遗憾。这些年来,我们推出了哺乳内衣、挤奶器、产前产后收腹带、孕期内裤等一系列与孕产和哺乳相关的产品,并分销给母婴用品专卖店。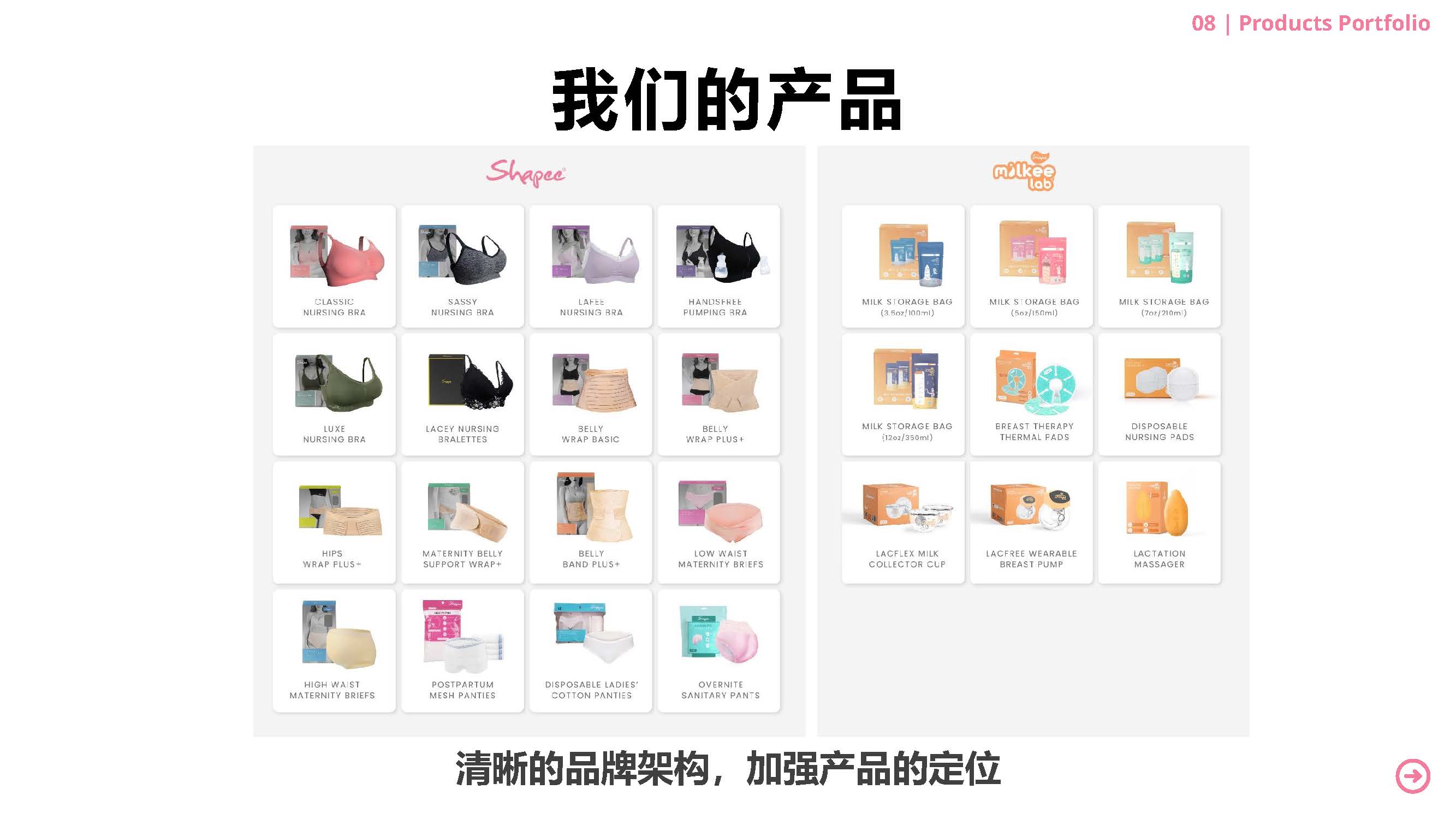 在转型的过程中,我和Fion也时常亲自到各大展销会(Baby Fair)上推广哺乳文化和介绍我们家的产品。一路走来,我们也发现许多新手妈妈都缺乏专业的哺乳知识。因此,Fion特别去报读了专业哺乳课程,挑起哺乳朋辈辅导员的任务,为有需要的妈妈们提供咨询,解决哺乳妈妈们的难题。
哺乳中的妈妈最温柔美丽,随时随地散发着母爱的光辉
我们的使命是打造更多漂亮的哺乳妈妈,帮助妈妈在完成哺乳使命的同时,也能好好爱自己,享受哺乳带来的美好时光。
除了WHO世界卫生组织对于哺乳的推广,马来西亚政府更是计划将6个月内婴儿纯母乳的喂养率提升至70%(https://www.thestar.com.my/lifestyle/health/2020/08/18/aiming-to-breastfeed-all-newborns) 。随着各大组织与母婴社群持续的推广,越来越多的新时代妈妈了解到哺乳的重要性,也愿意更加坚持地哺乳喂养宝宝。与此同时,我们也希望通过Shapee帮助更多的妈妈掌握哺乳的知识和美好体验、让孩子们可以获得天然丰富的营养,健康快乐的成长。
短短5年内,我们在线上线下已经拥有超过200家的销售渠道,并在官网,手机APP和各大电商平台都拥有一席之地。销售额也从2017年的RM643k,一路飙升到2021年的RM2.57M!此外,我们社交媒体每月的浏览量还高达2万5000人。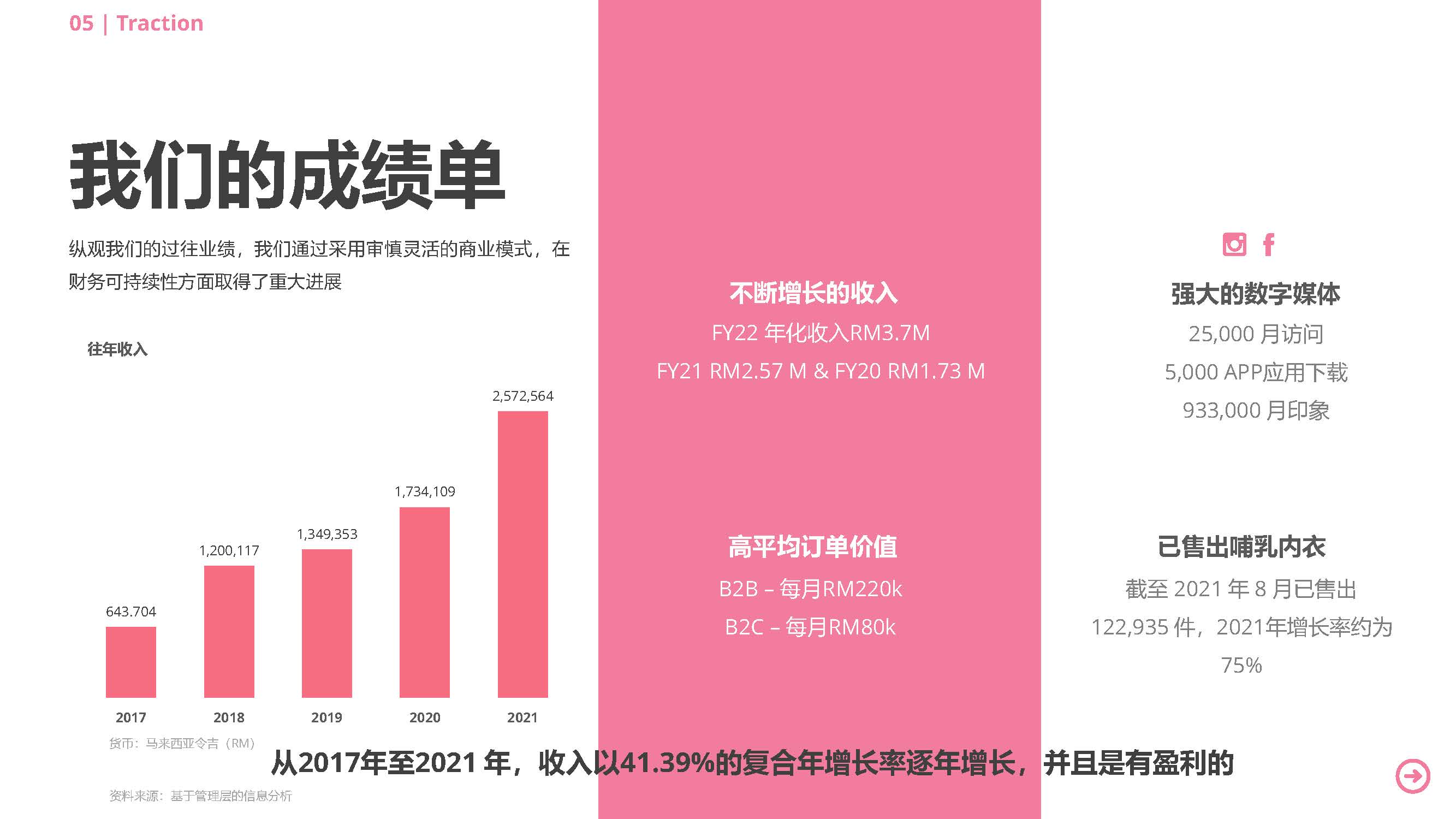 迄今为止,我们已经帮助打造超过 100, 000 位漂亮的哺乳妈妈,未来数量也会持续上升。其中最让人开心的是,我们的产品备受许多妈妈的青睐,也获得了无数的5星好评!
此外,我们的努力也荣获了不少奖项与肯定。
• 曾经在 Watsons Malaysia's HWB Award 2015 中荣获 'Most Wanted Women & Men Slimming Wear'
• 曾经被 Alliance SME BizSmart Challenge 2015 评为 Top 20 强之一
• 曾经在 BabyTalk Reader Choices' Award 2017 中荣获 the 'Best Seamless Nursing Bra'
• 也再度在 BabyTalk Reader Choices' Award 2018 中荣获 the 'Best Postpartum Belt'
• 曾经荣获Malaysia Top E-commerce Merchant Awards 2020颁发的 Affin Bank Rising Star Awards
• 曾经在 MARKETING-INTERACTIVE PR Awards 2021 荣获 Best Use of Content 银奖
• 被 AmBank BizRACE Season 3: Digitalisation 2021评为 Top 30 强之一
我们的目标是希望可以把Shapee打造成为国内外最值得信赖的母婴品牌,并通过先进科技开发更多母婴产品,帮助成为本地哺乳文化的推手。为了加速达到我们的目标,我们决定透过MyStartr正式启动股权众筹计划,而众筹资金将用于市场扩张、技术投资、人才招聘、营运资金、研究与开发。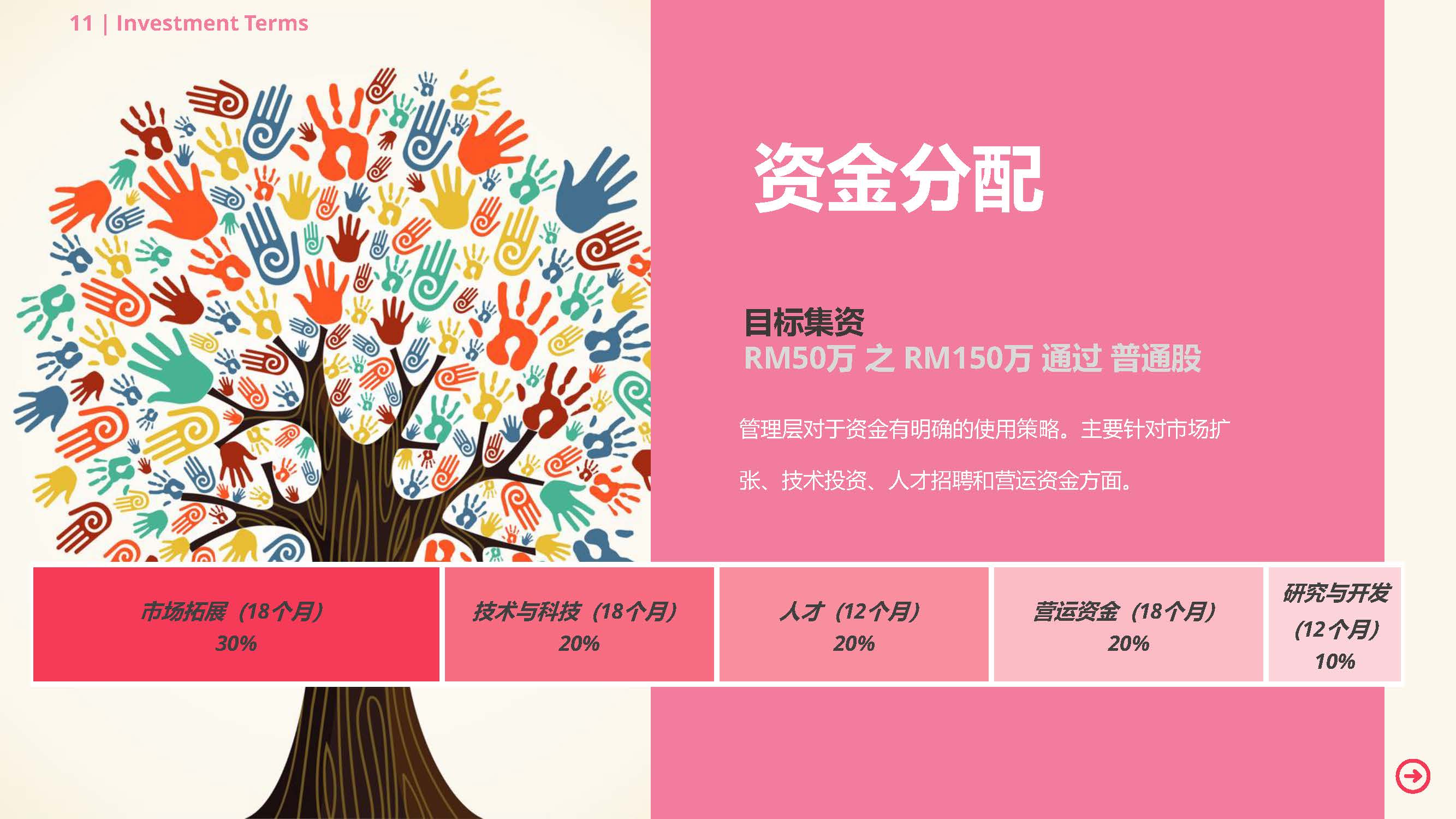 我们预计在未来五年内,把零售市场扩展至海外国家,包括印度尼西亚、泰国和菲律宾。 这些国家的人口规模与生产率高,因此销售量的增长潜力也更大。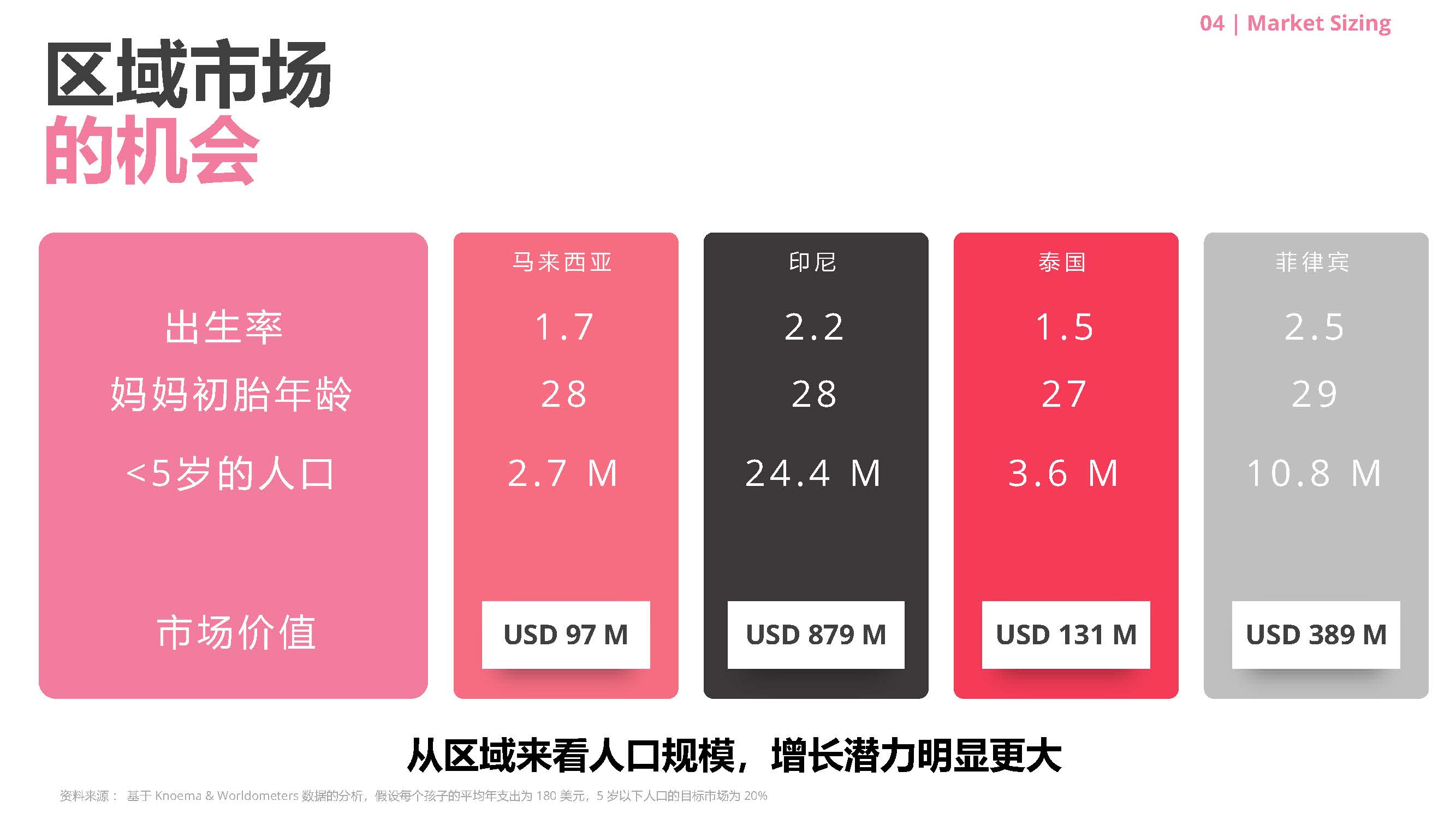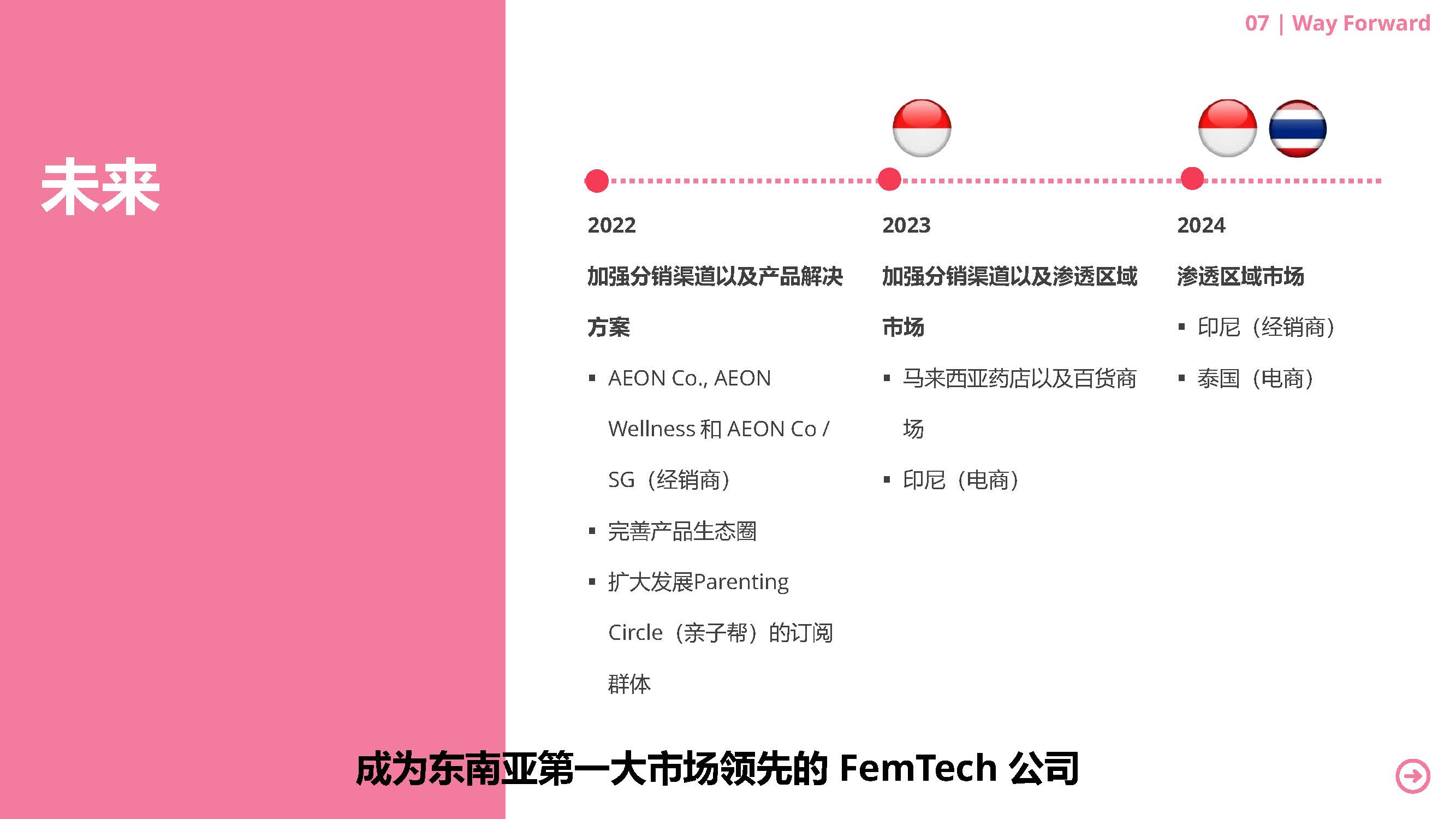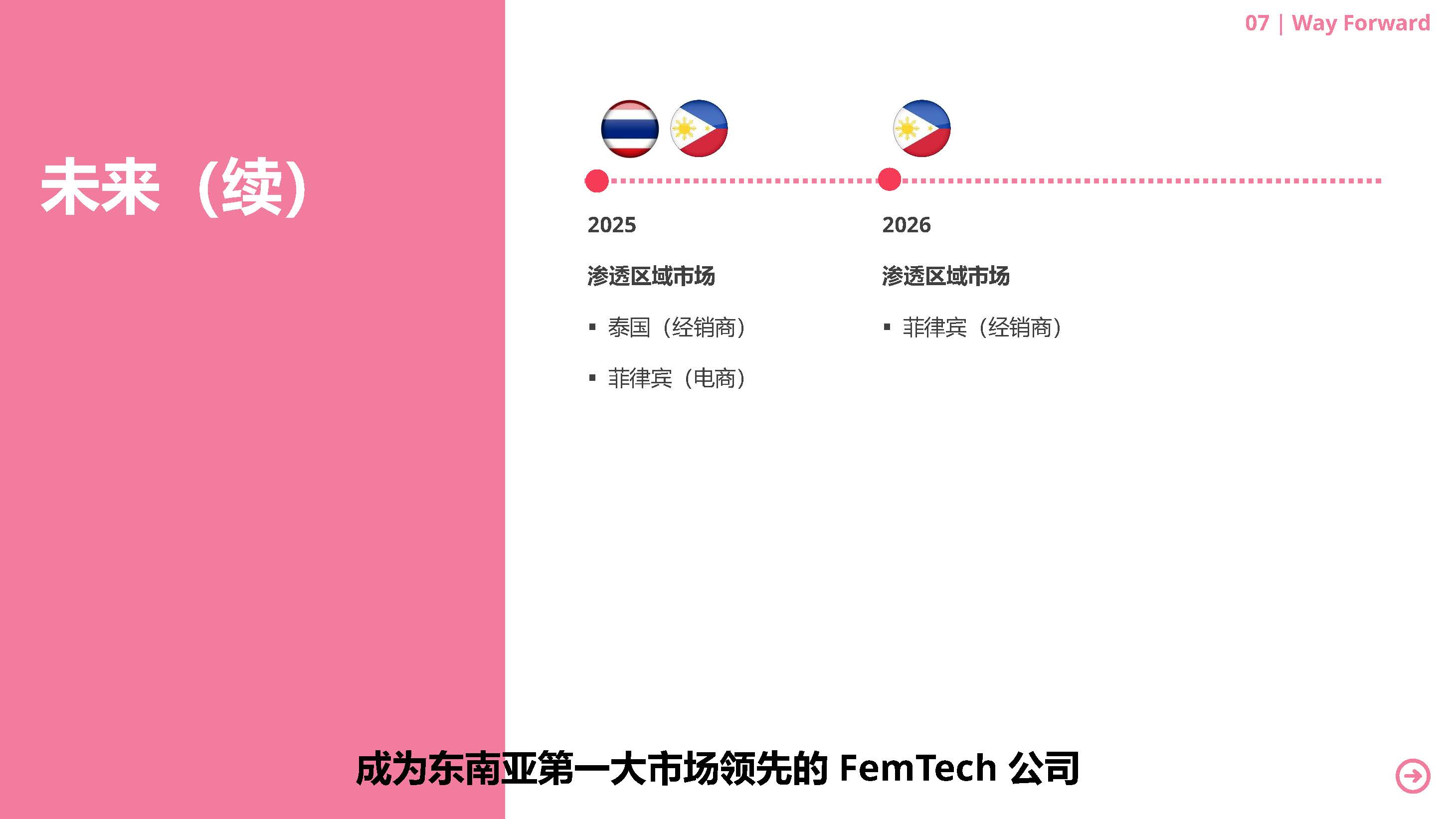 整个东南亚的孕产哺乳市场具有巨大的潜在发展空间。如果你看好这个领域,欢迎你成为我们的一份子,和我们携手打造更多漂亮的哺乳妈妈,也让Shapee立足大马,放眼东南亚!
---
欲知更多详情
请联系我们
---
Website: https://www.theshapee.com/
Facebook: https://www.facebook.com/shapeeMY/
Youtube: https://www.youtube.com/channel/shapee
Instagram: https://www.instagram.com/shapeemy/
Twitter: https://twitter.com/shapeemy
Whatsapp: Contact Us
---
投资框架协议(Term Sheet)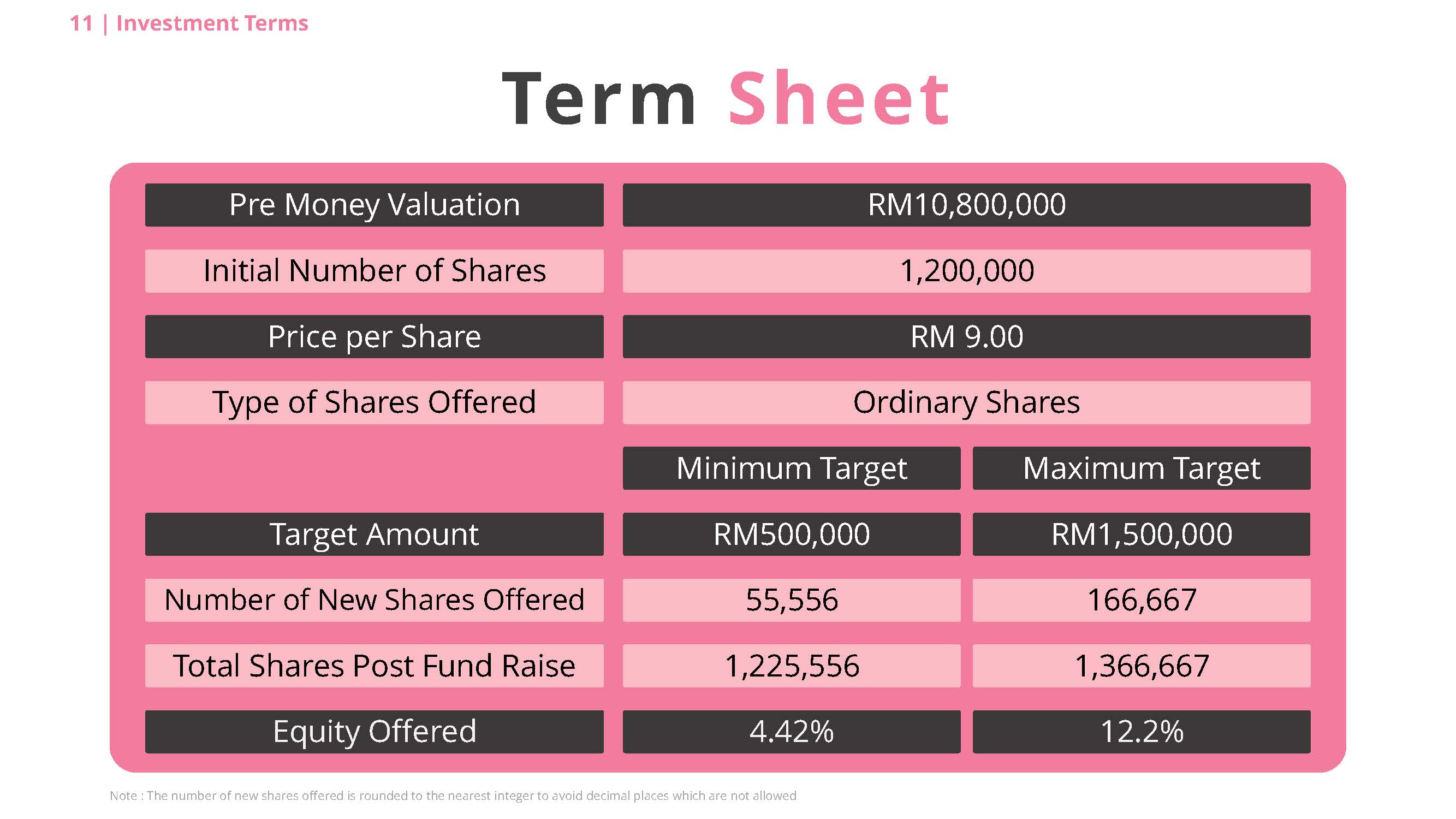 ---
投资配套(Investment Packages)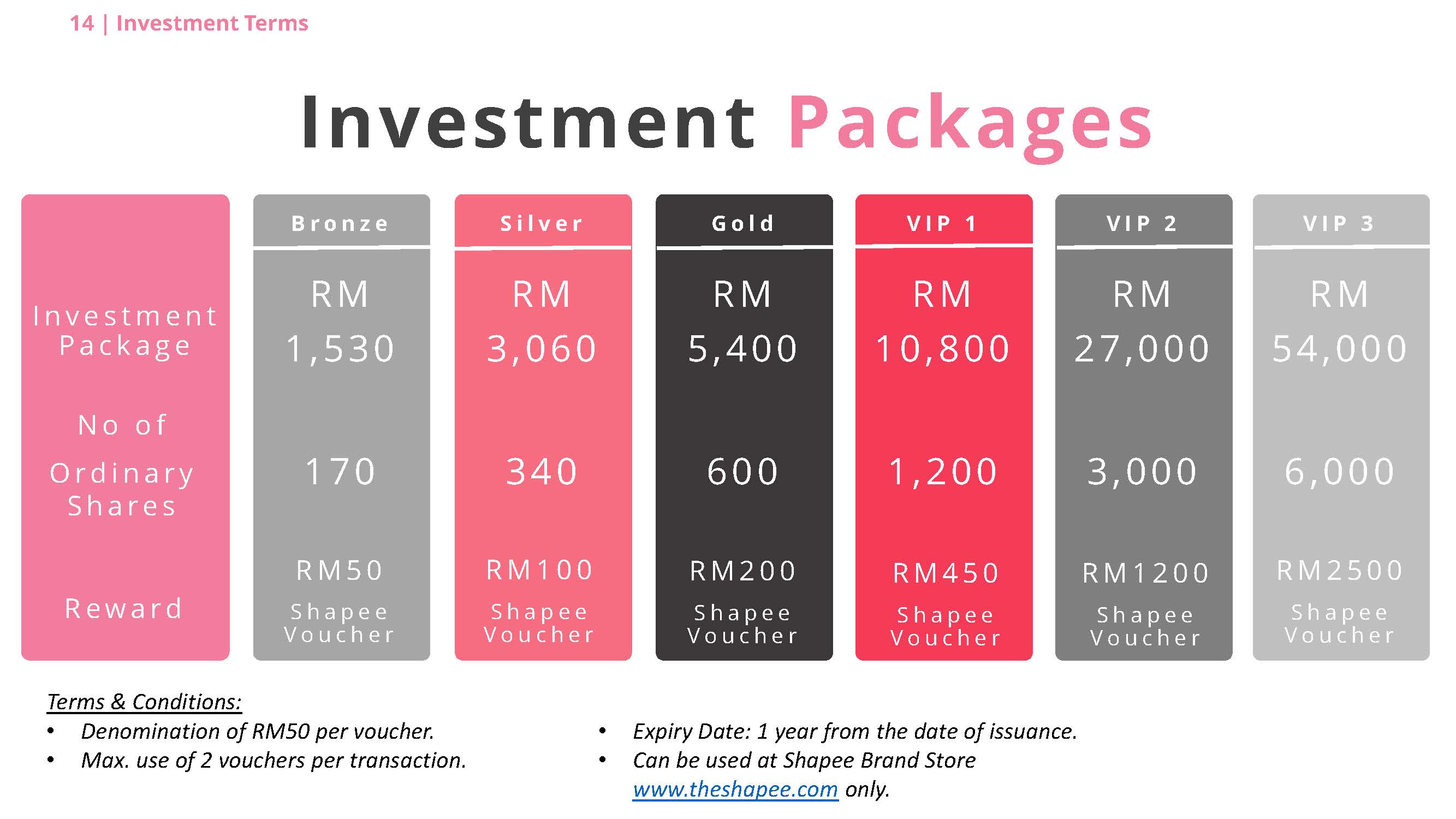 ---
核心团队(Core Team)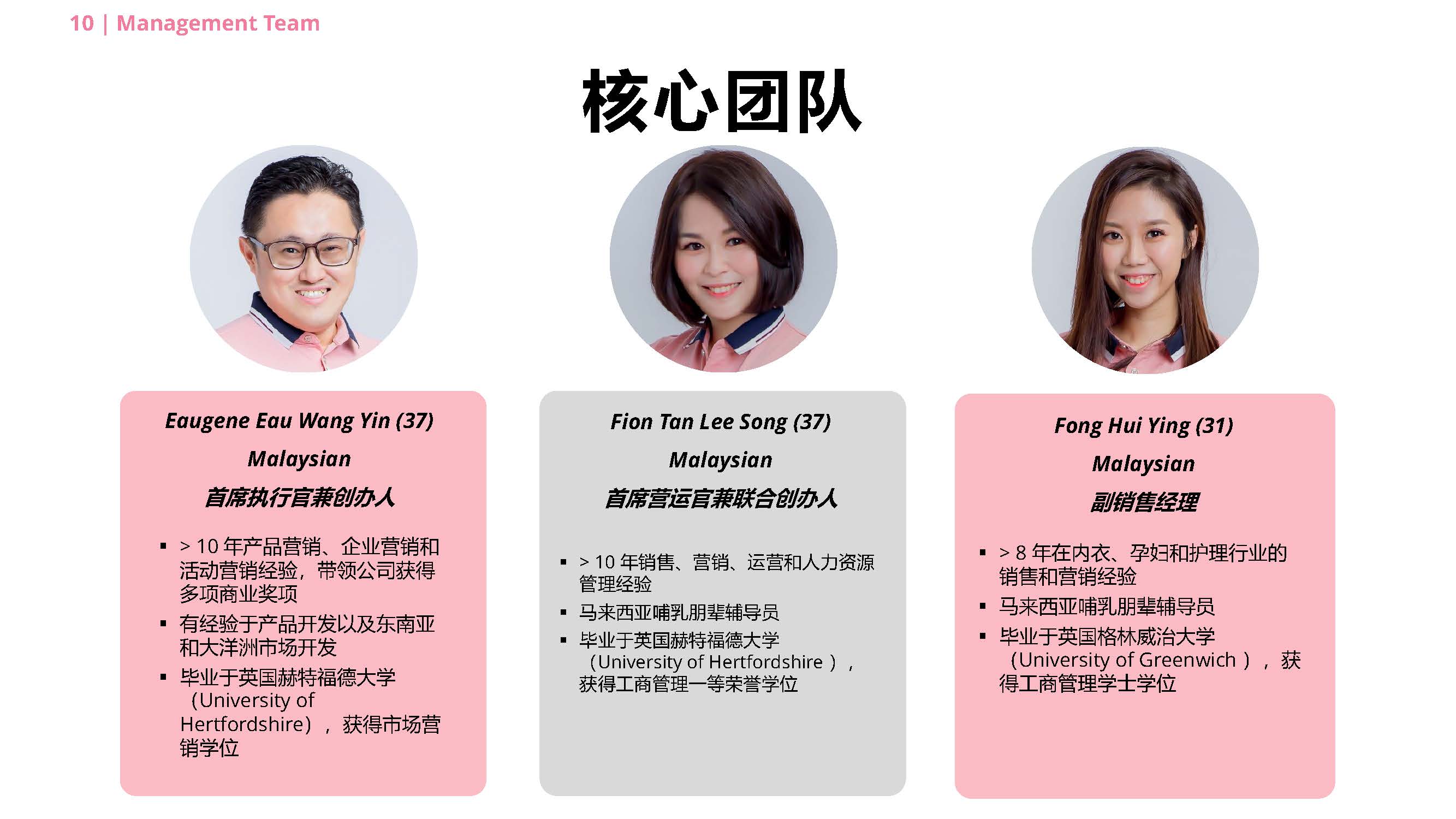 ---
创办人募资简报(Founder's Pitch Deck)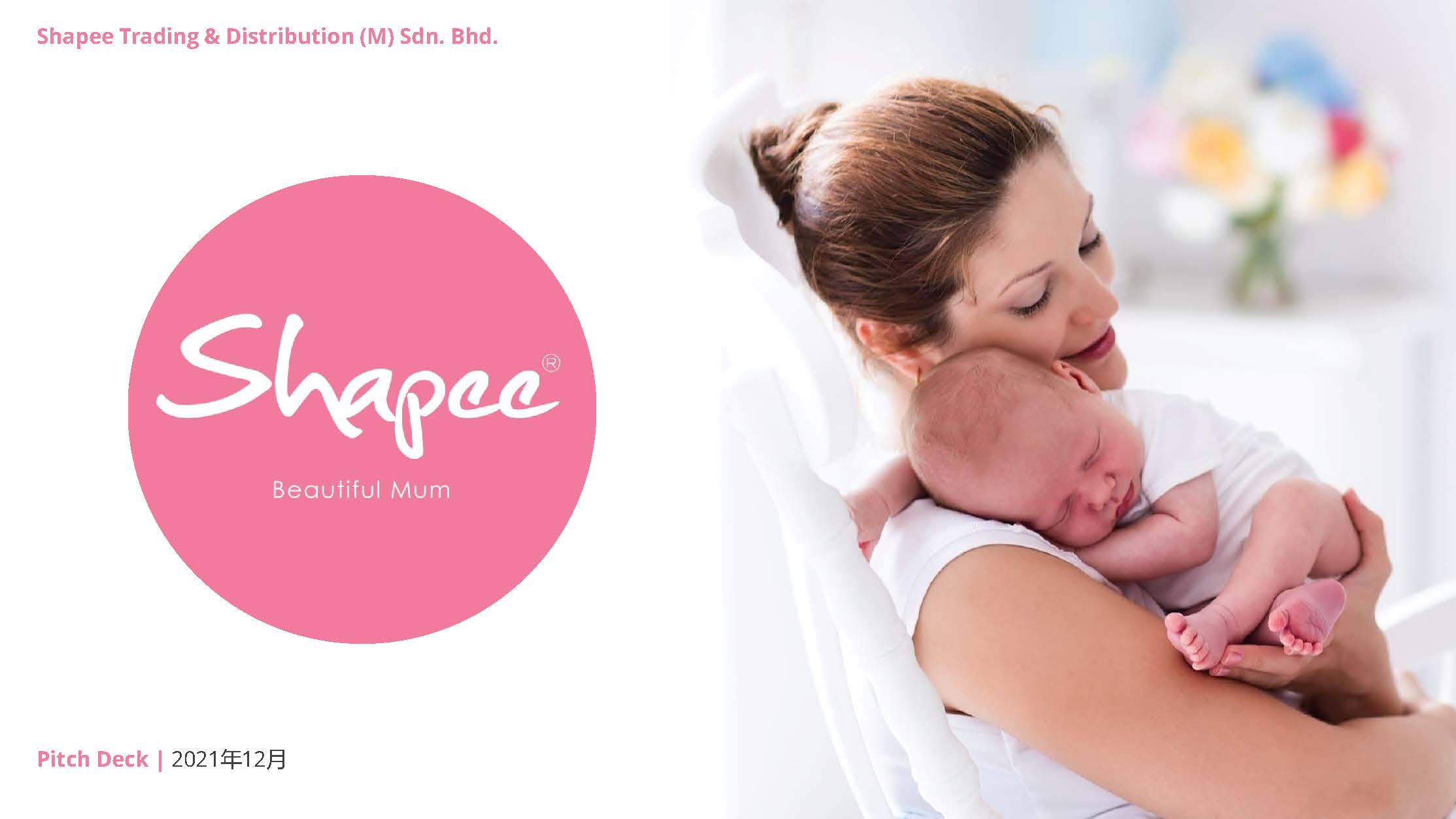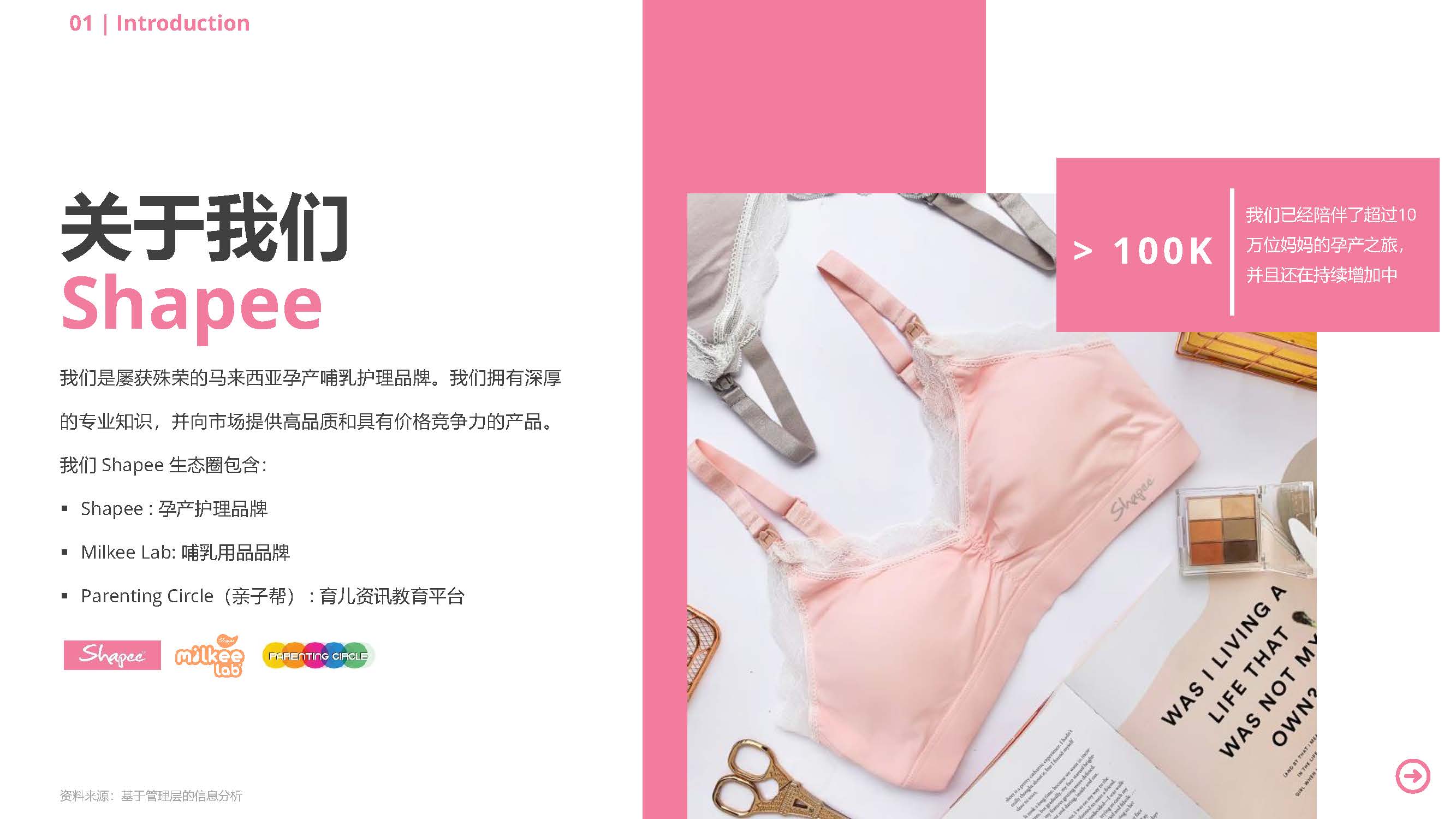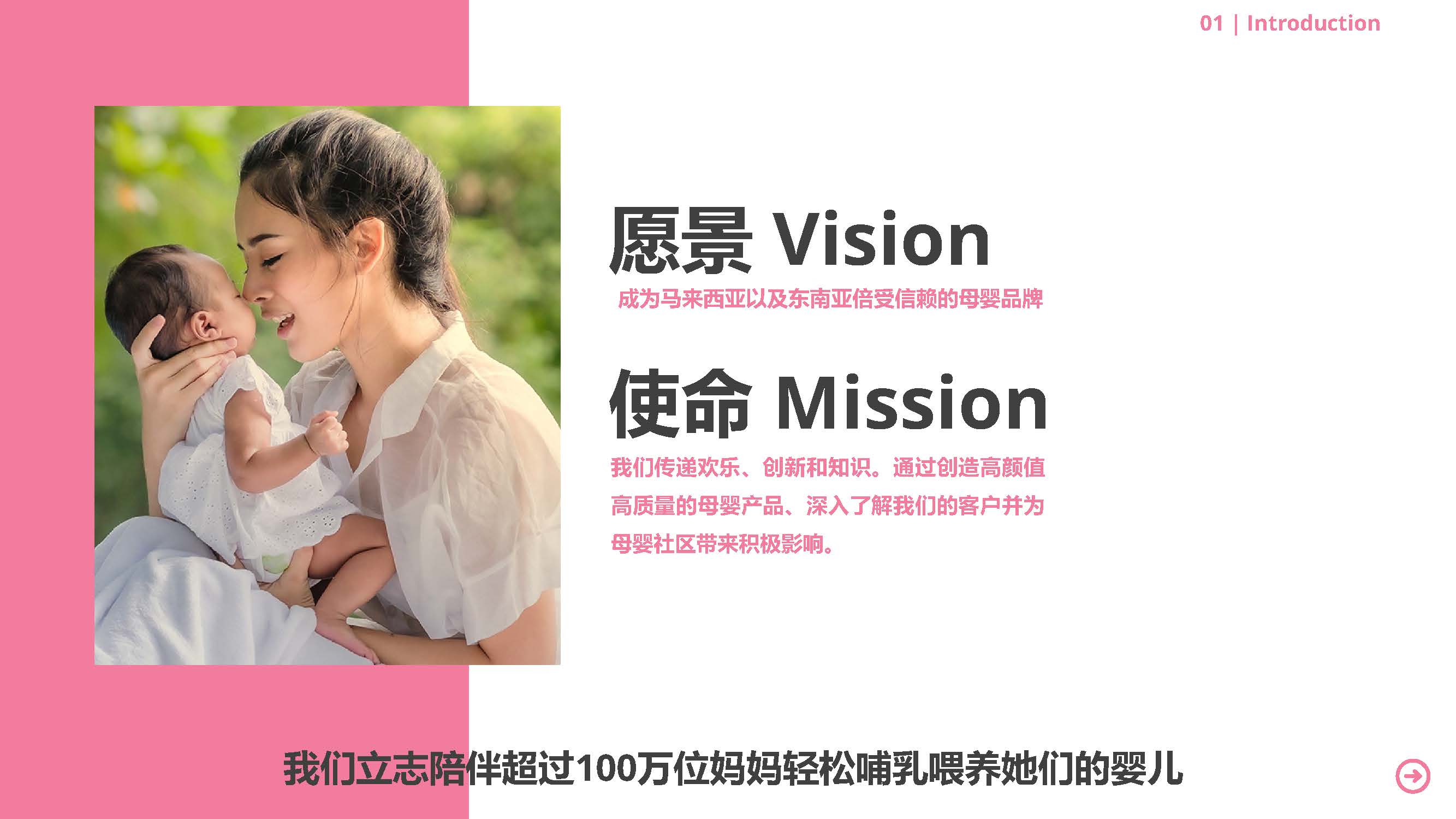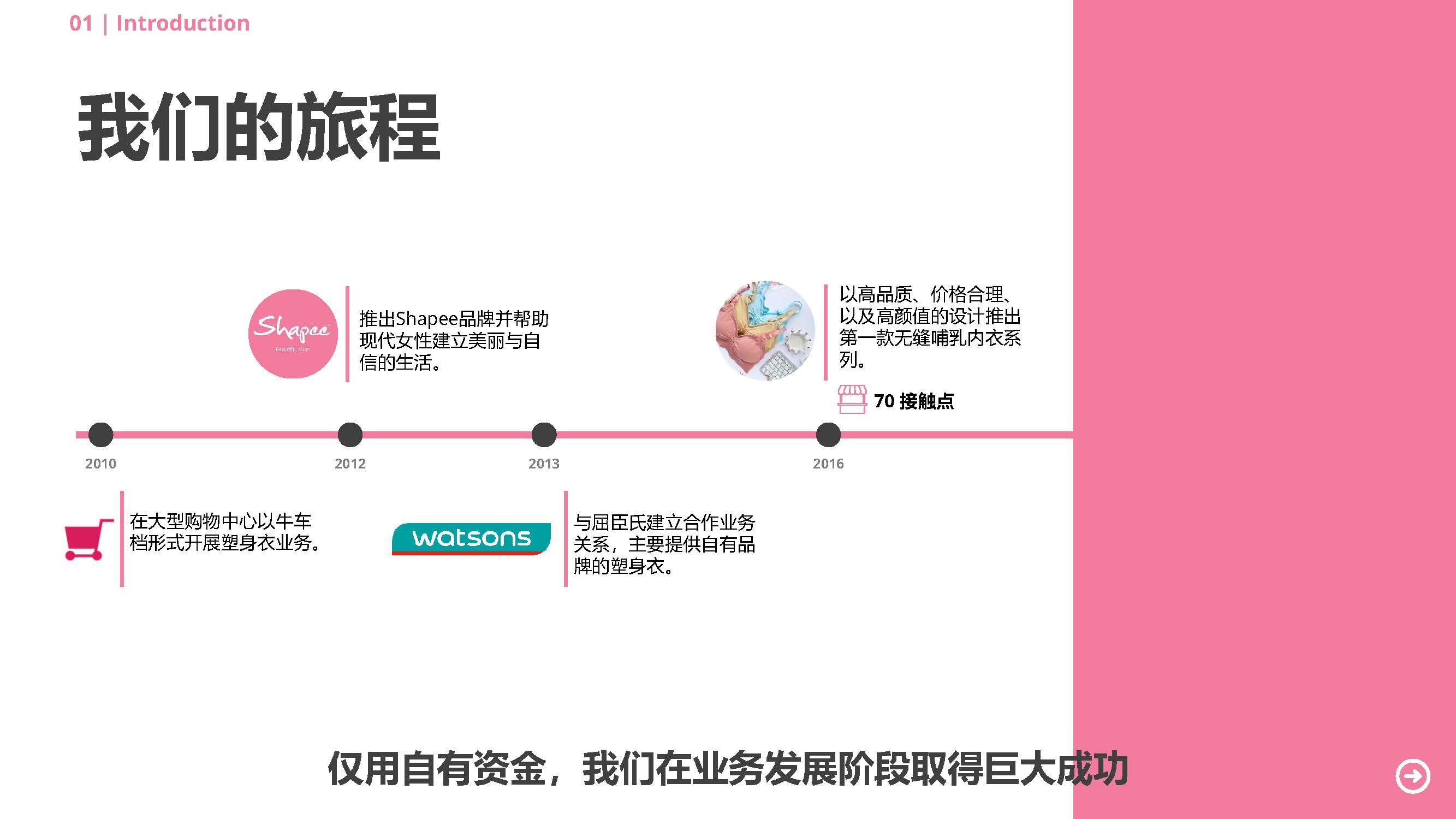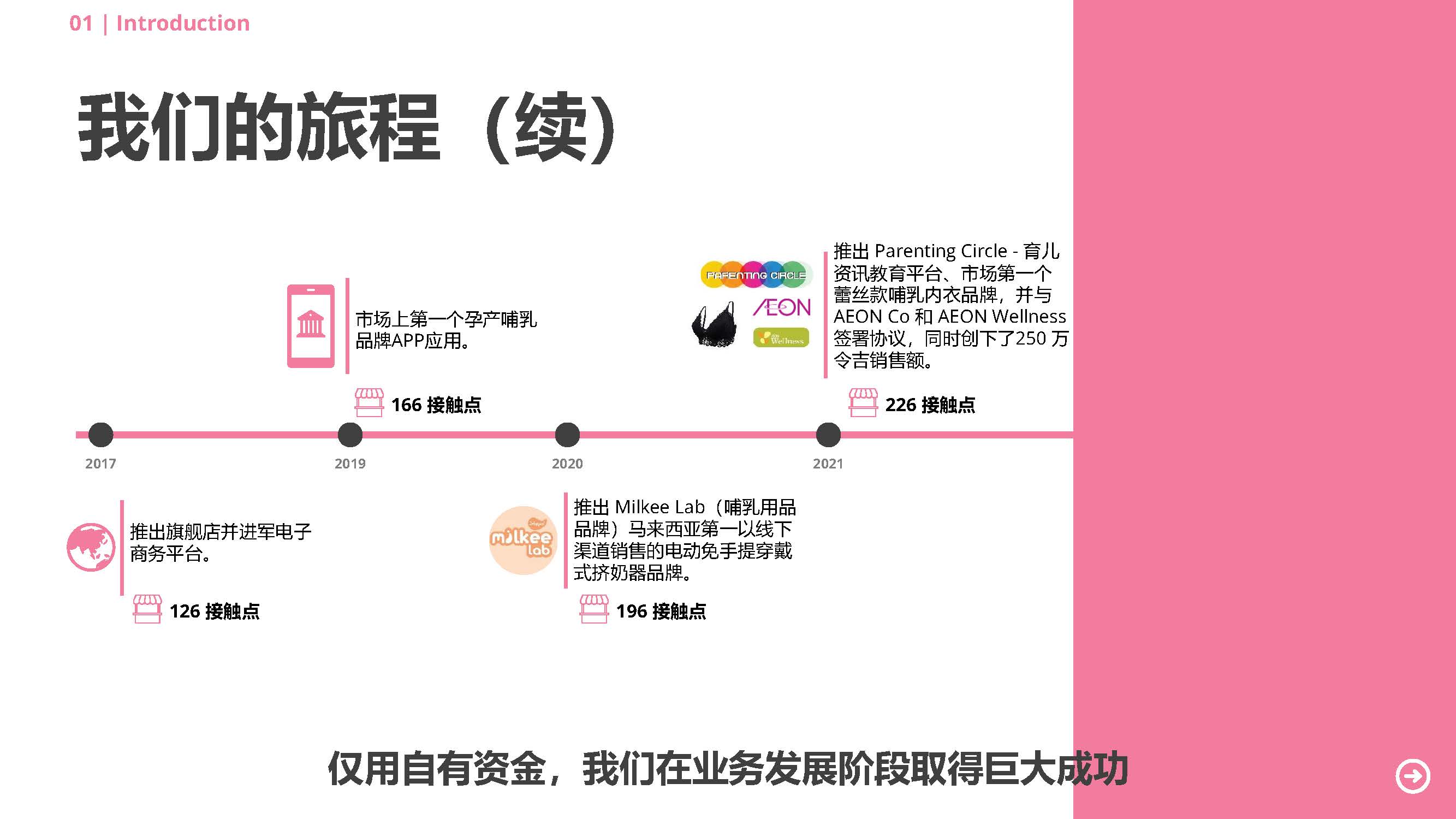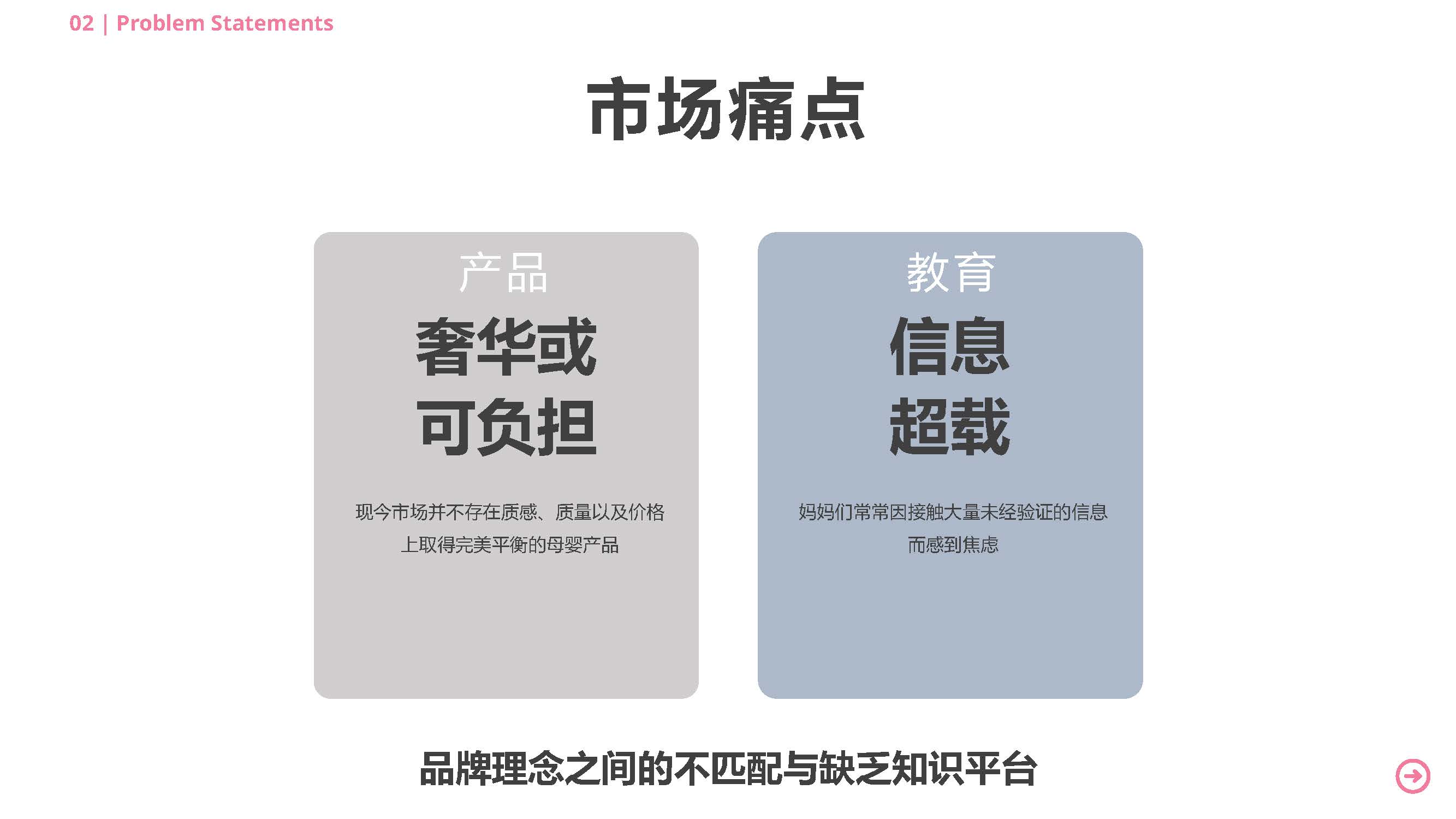 ---
欲知更多详情
请联系我们
---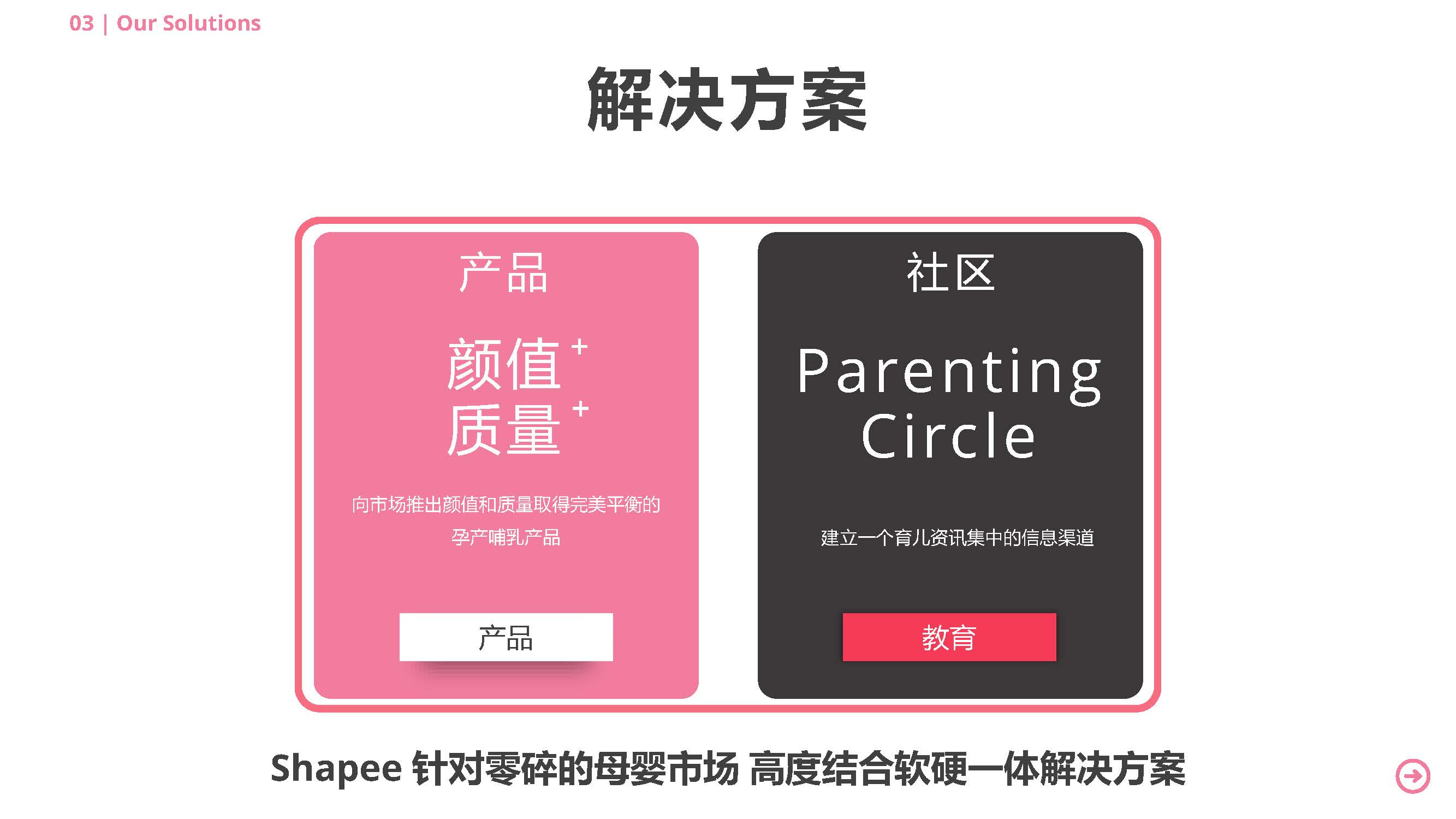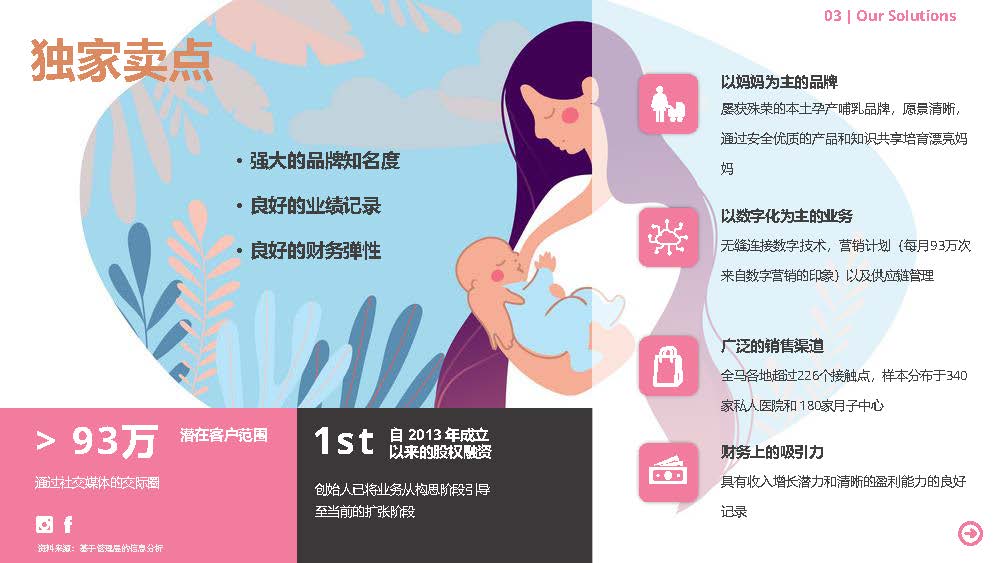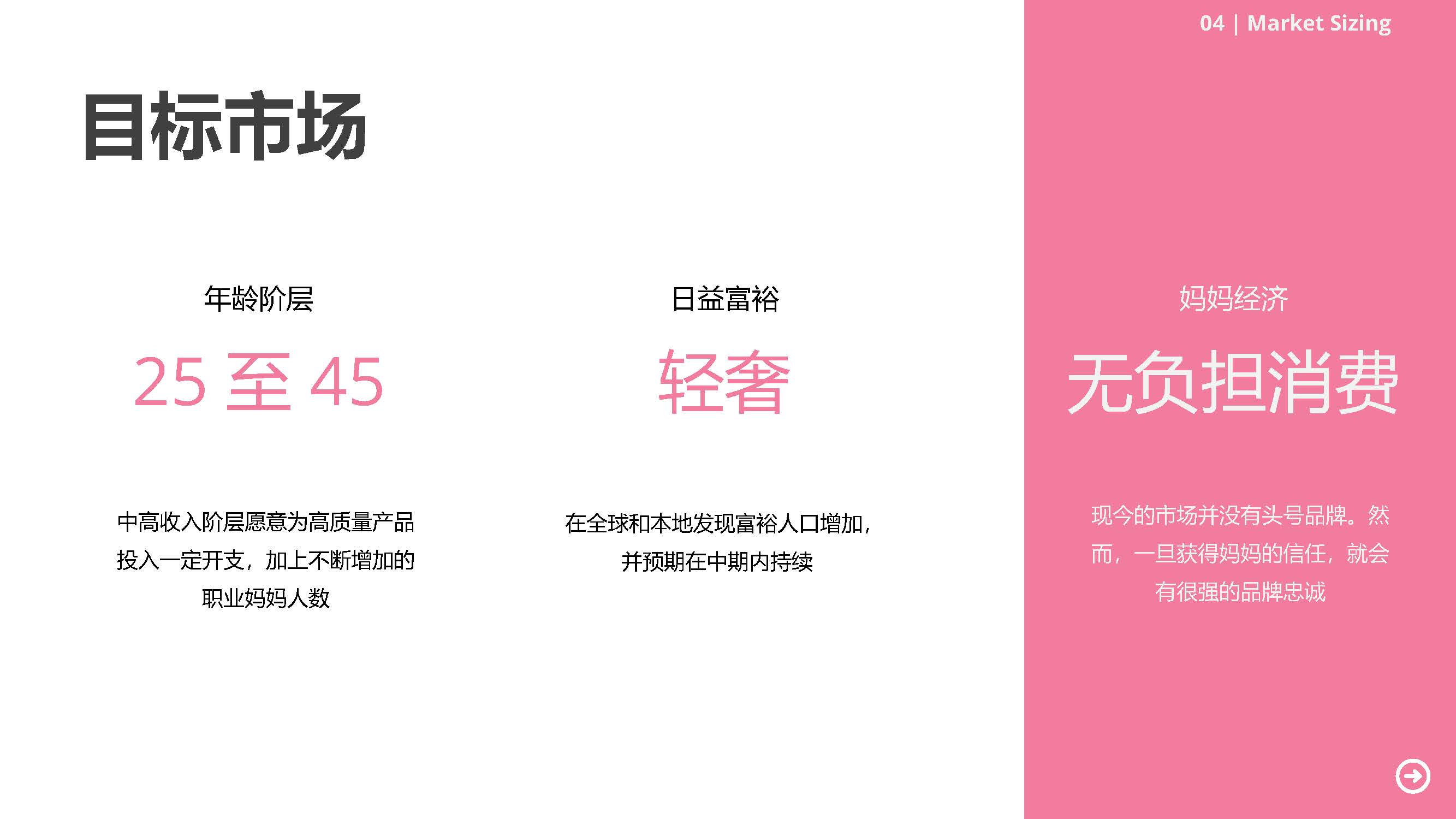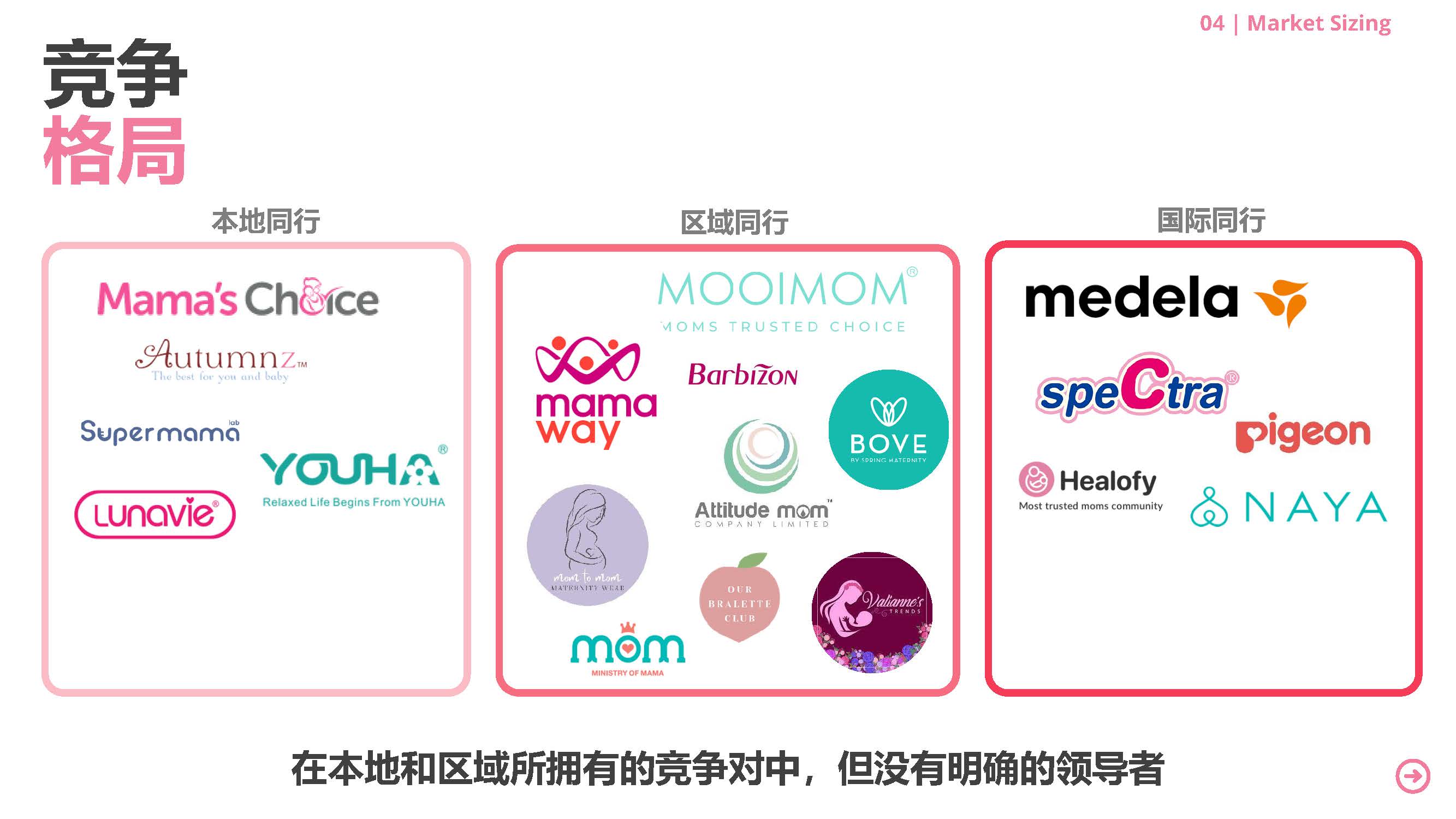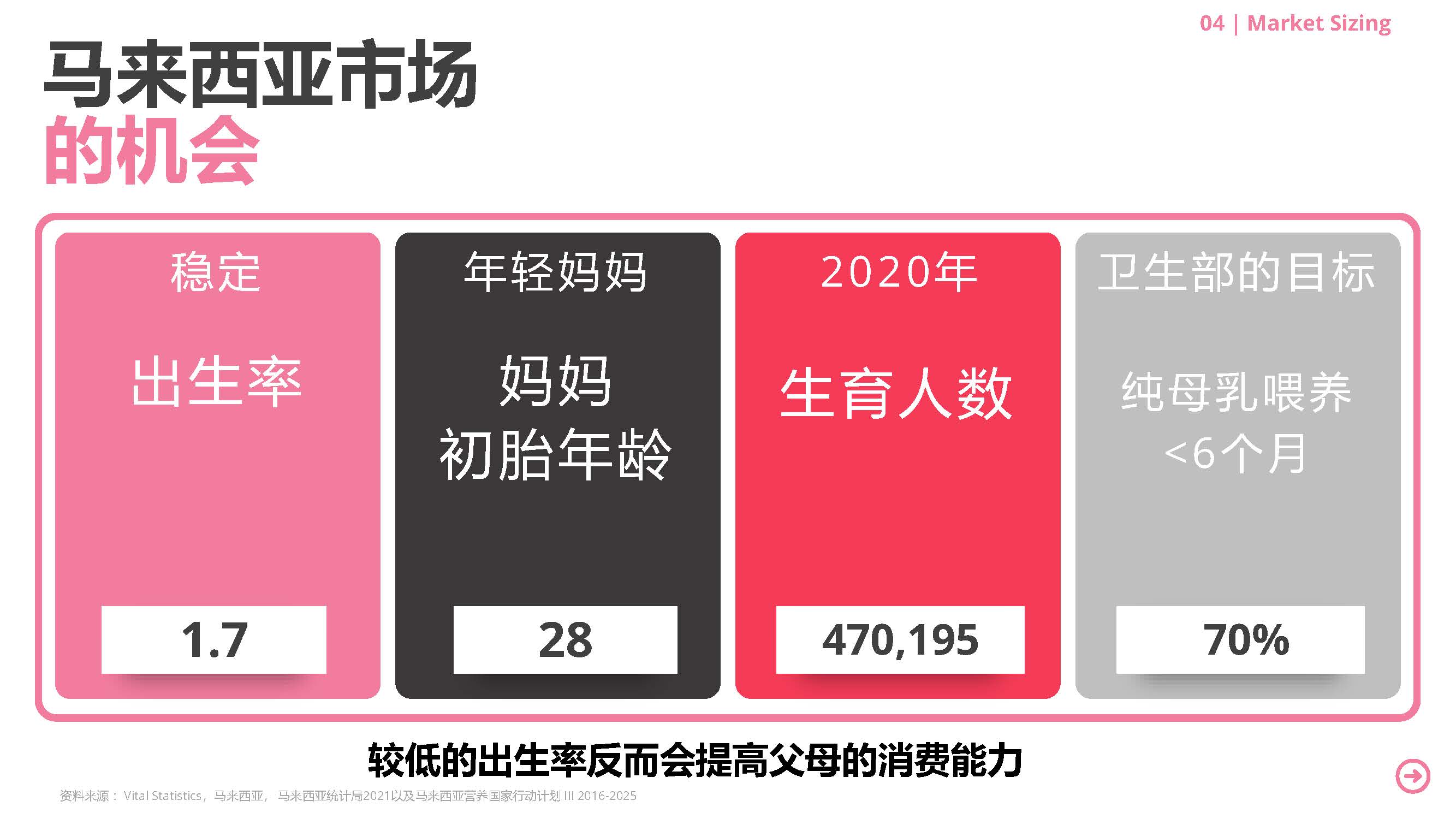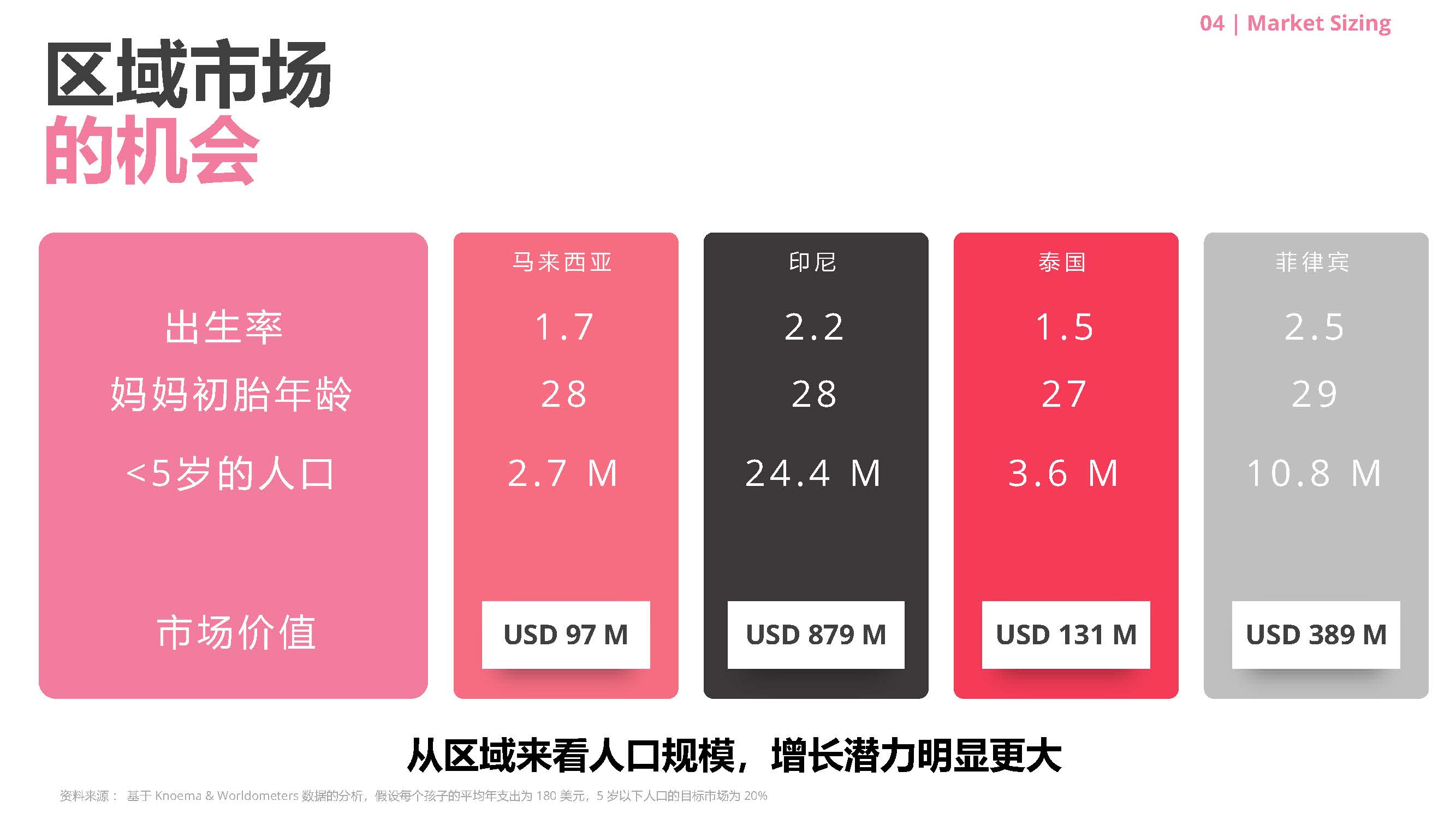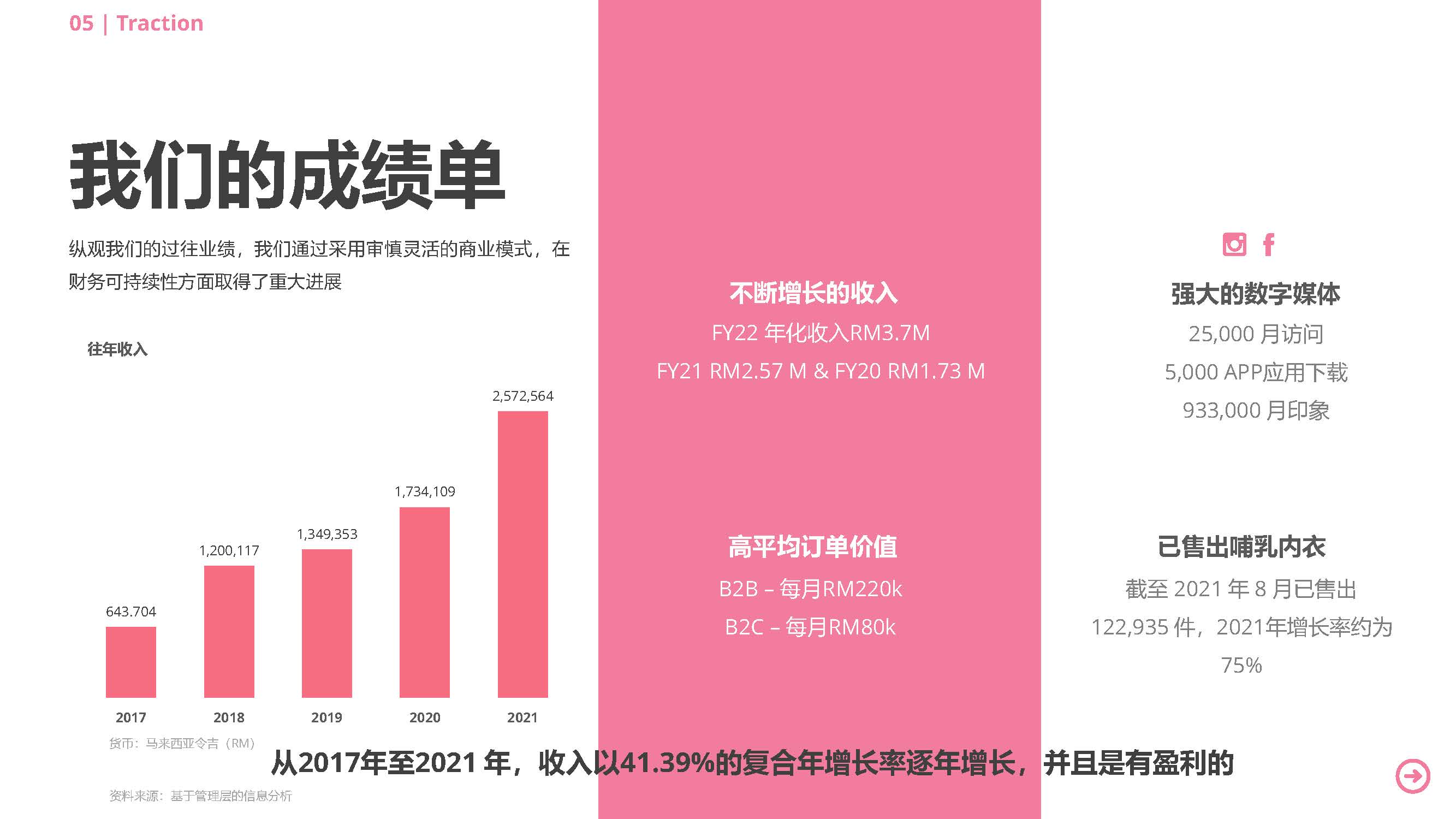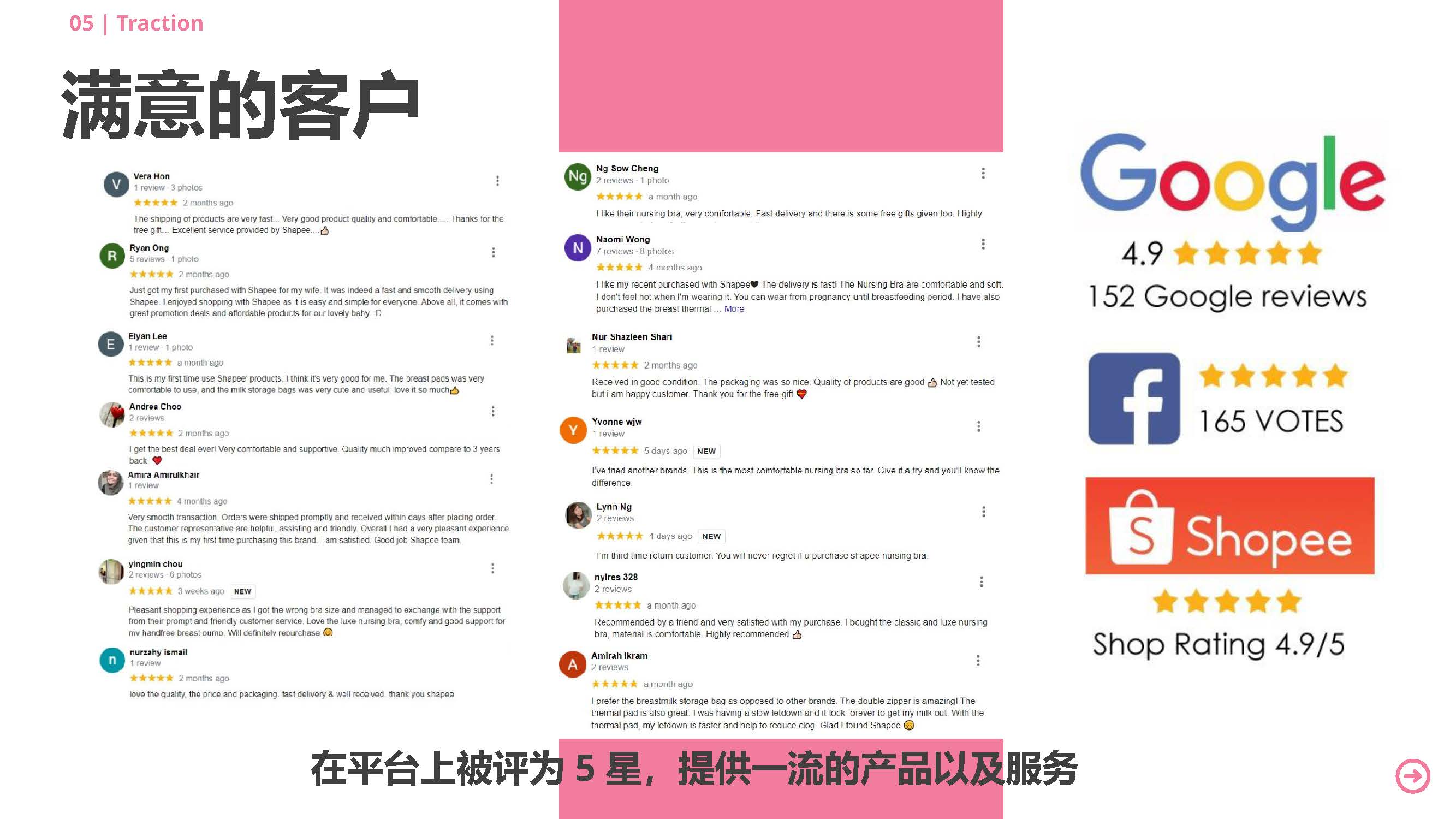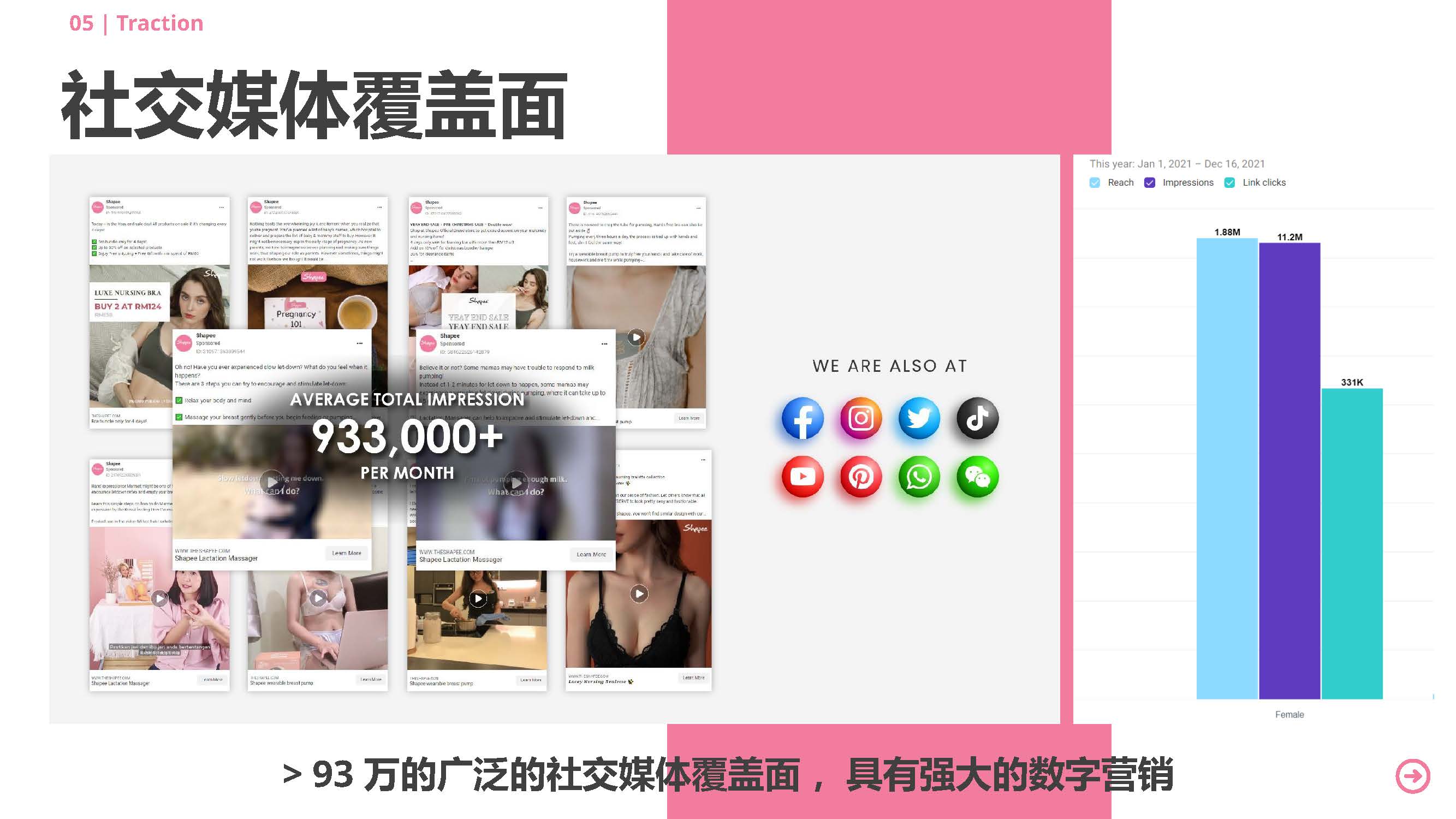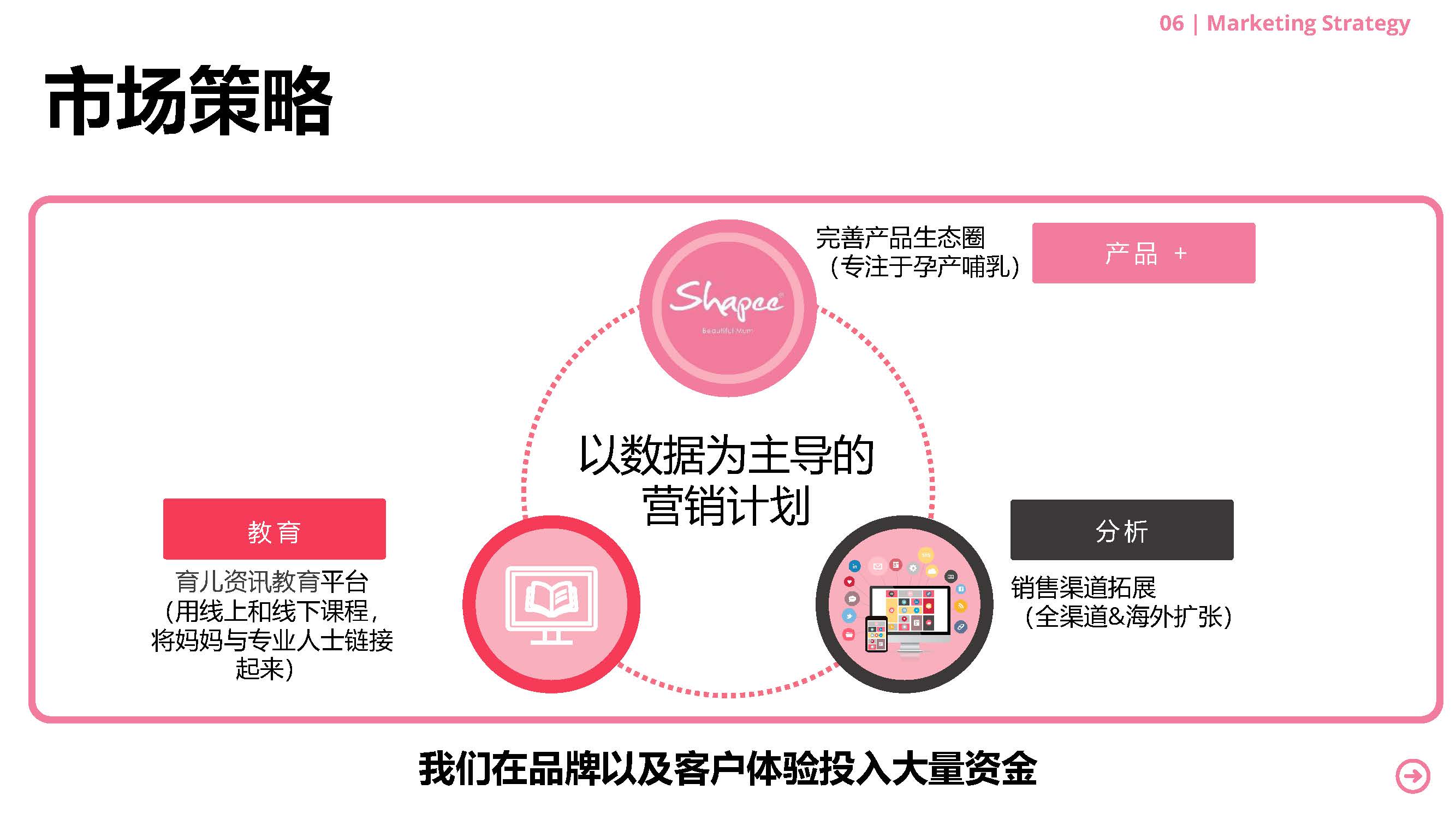 ---
欲知更多详情
请联系我们
---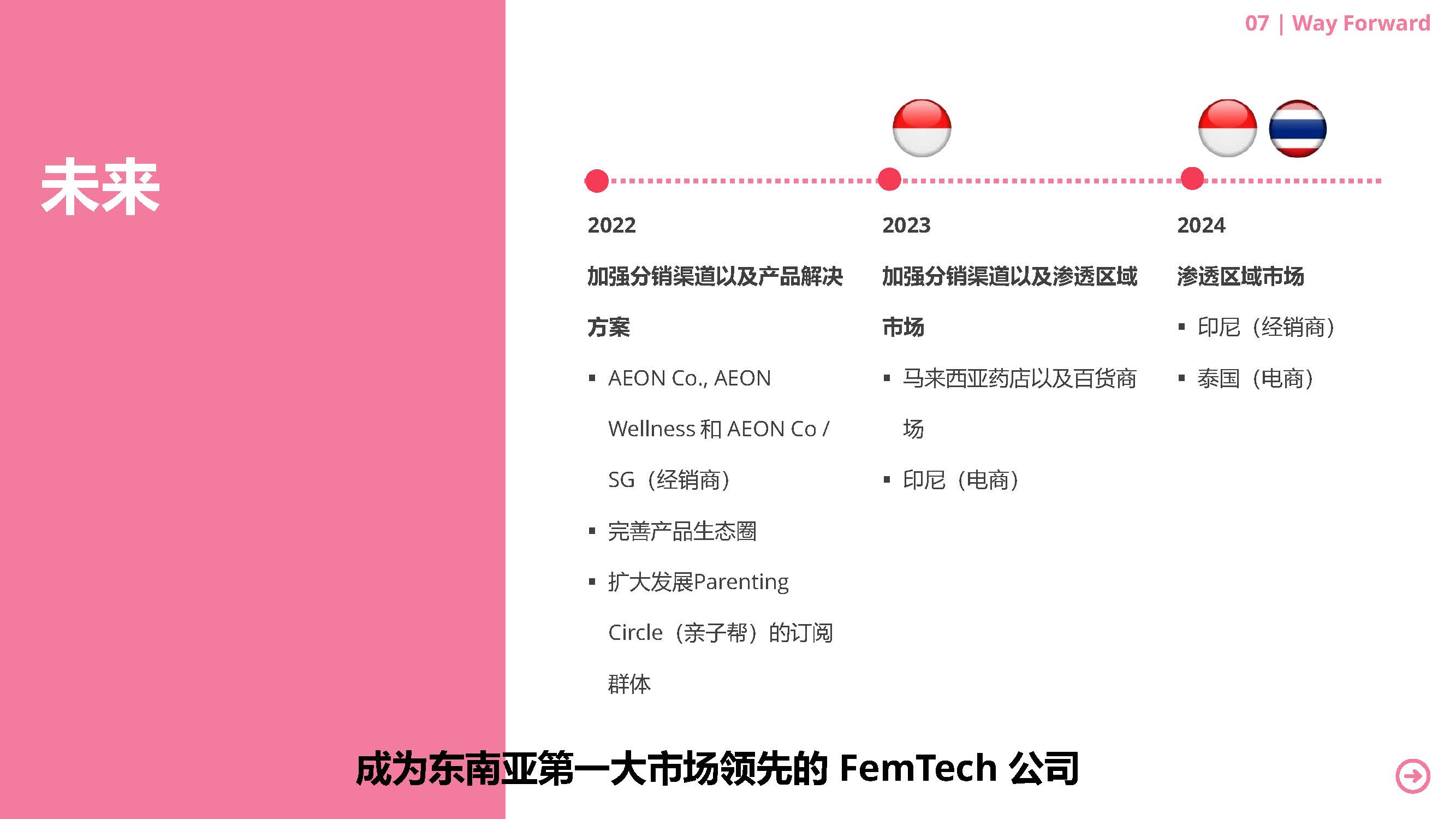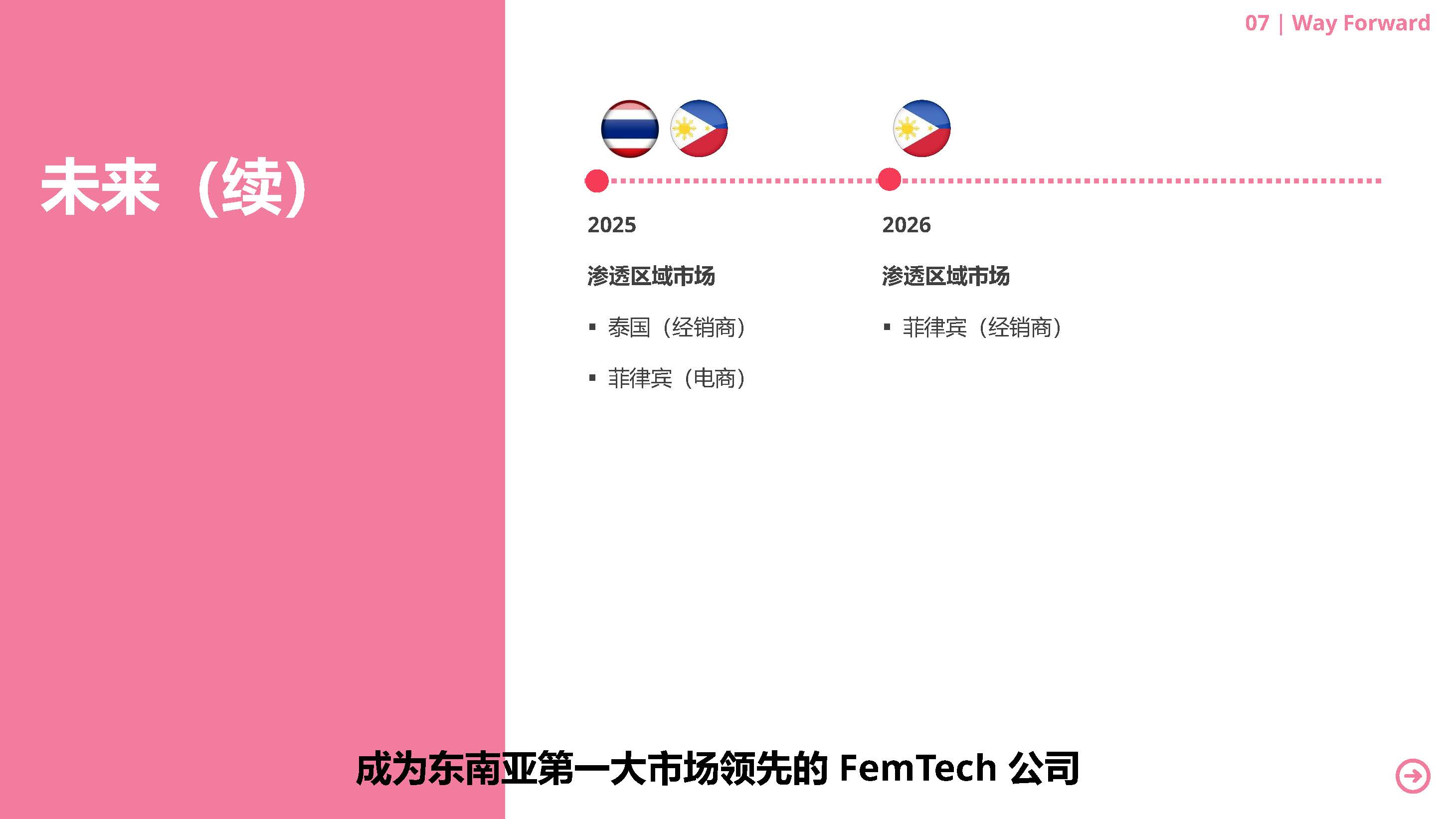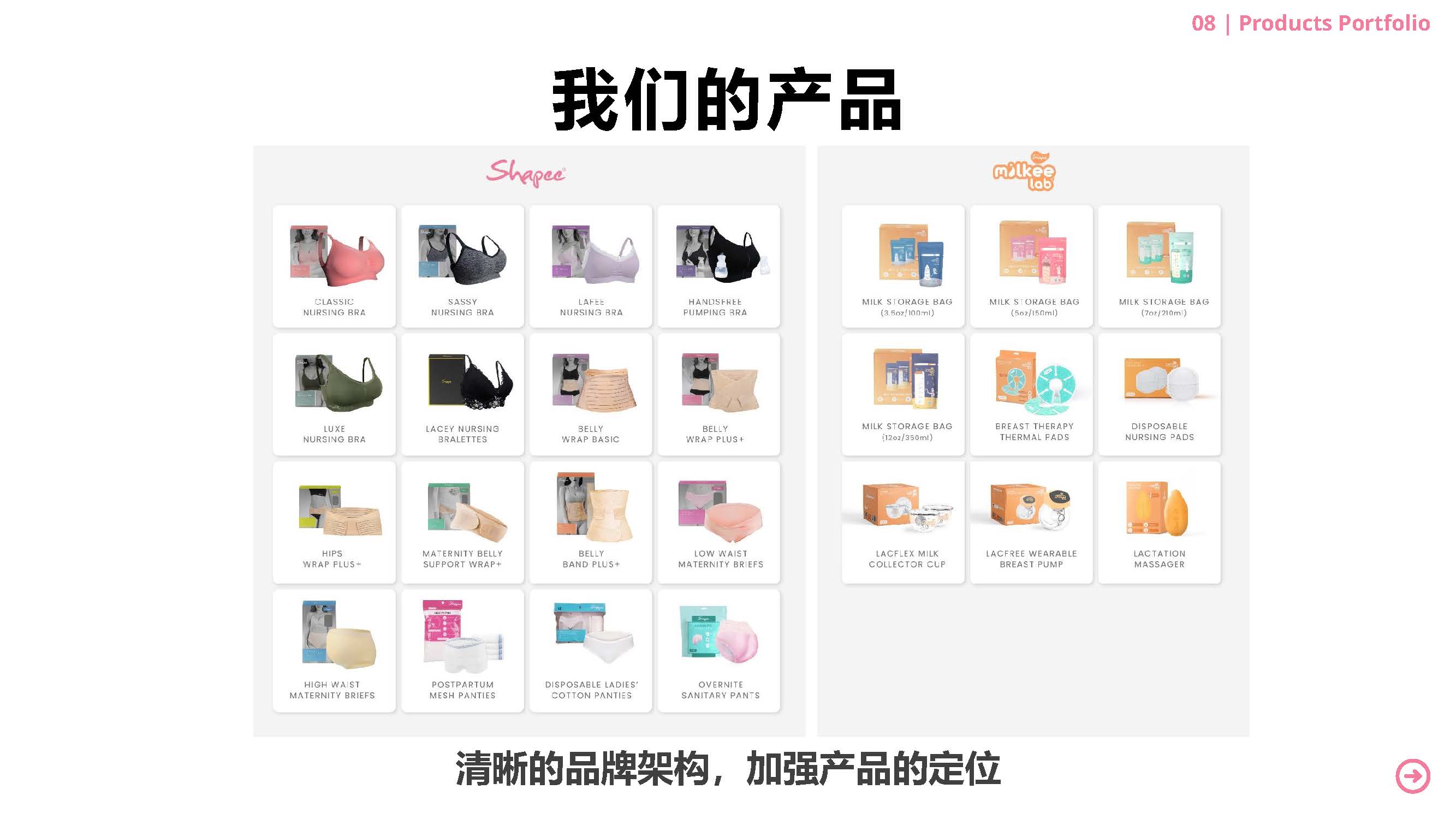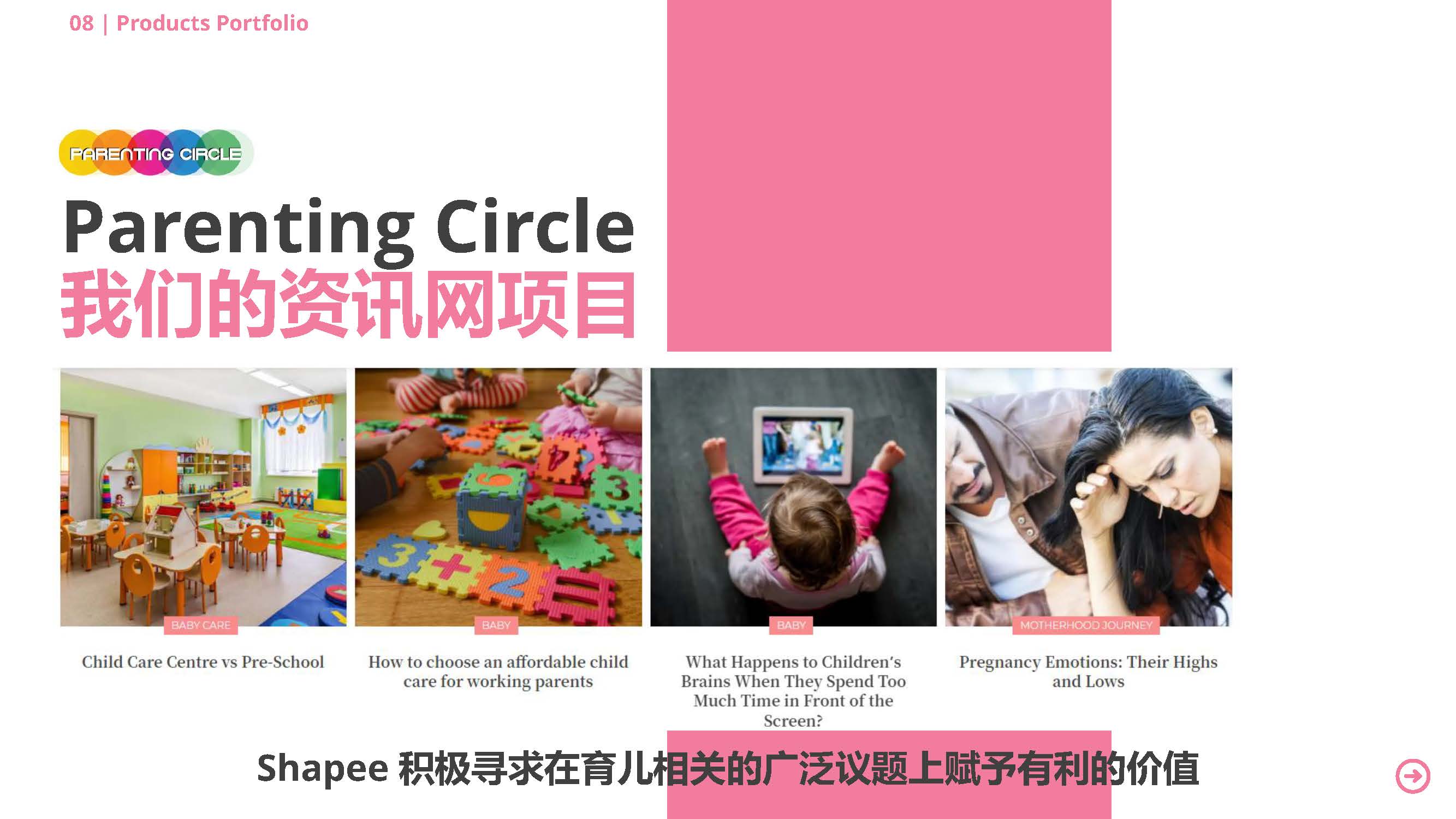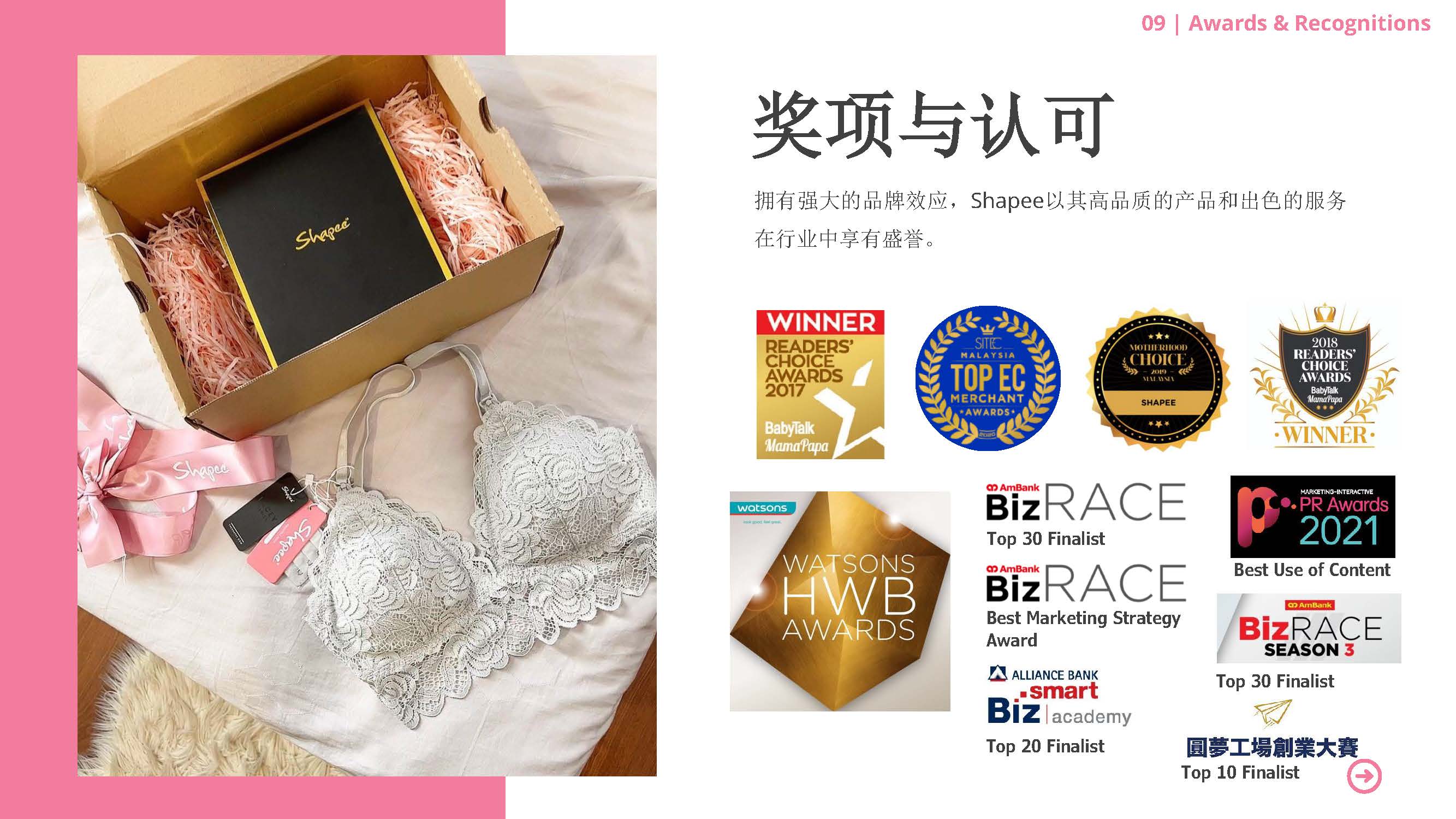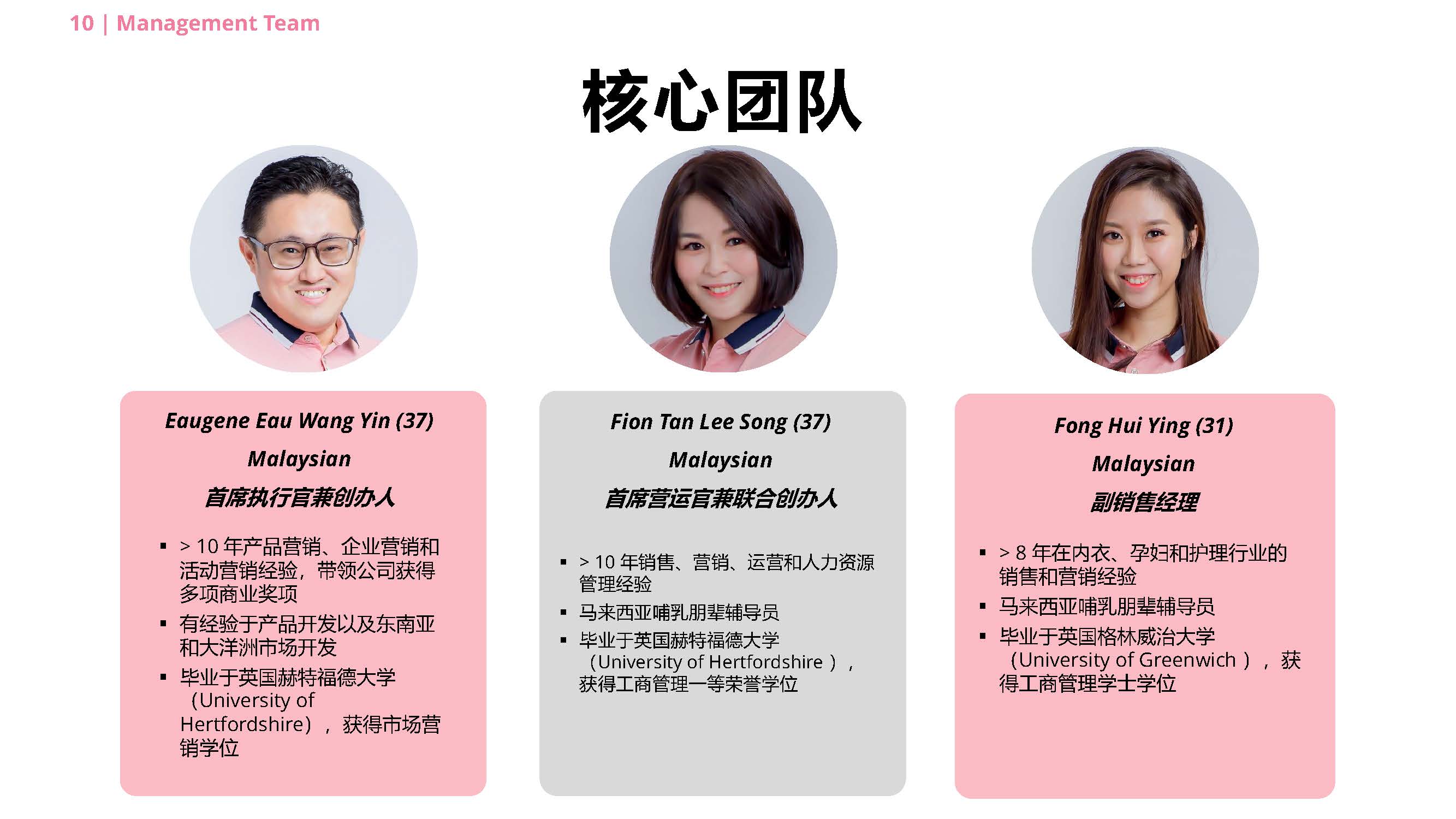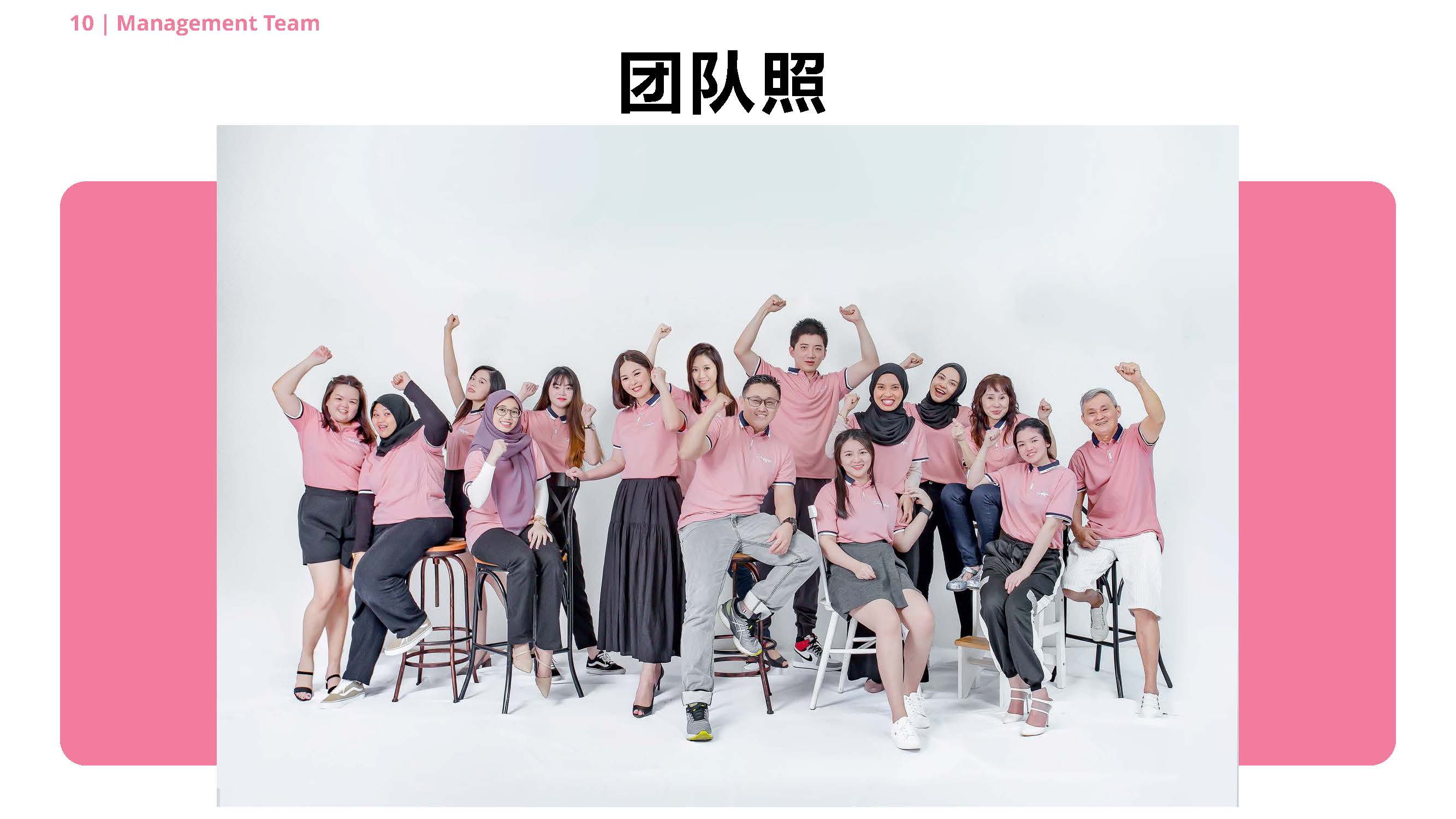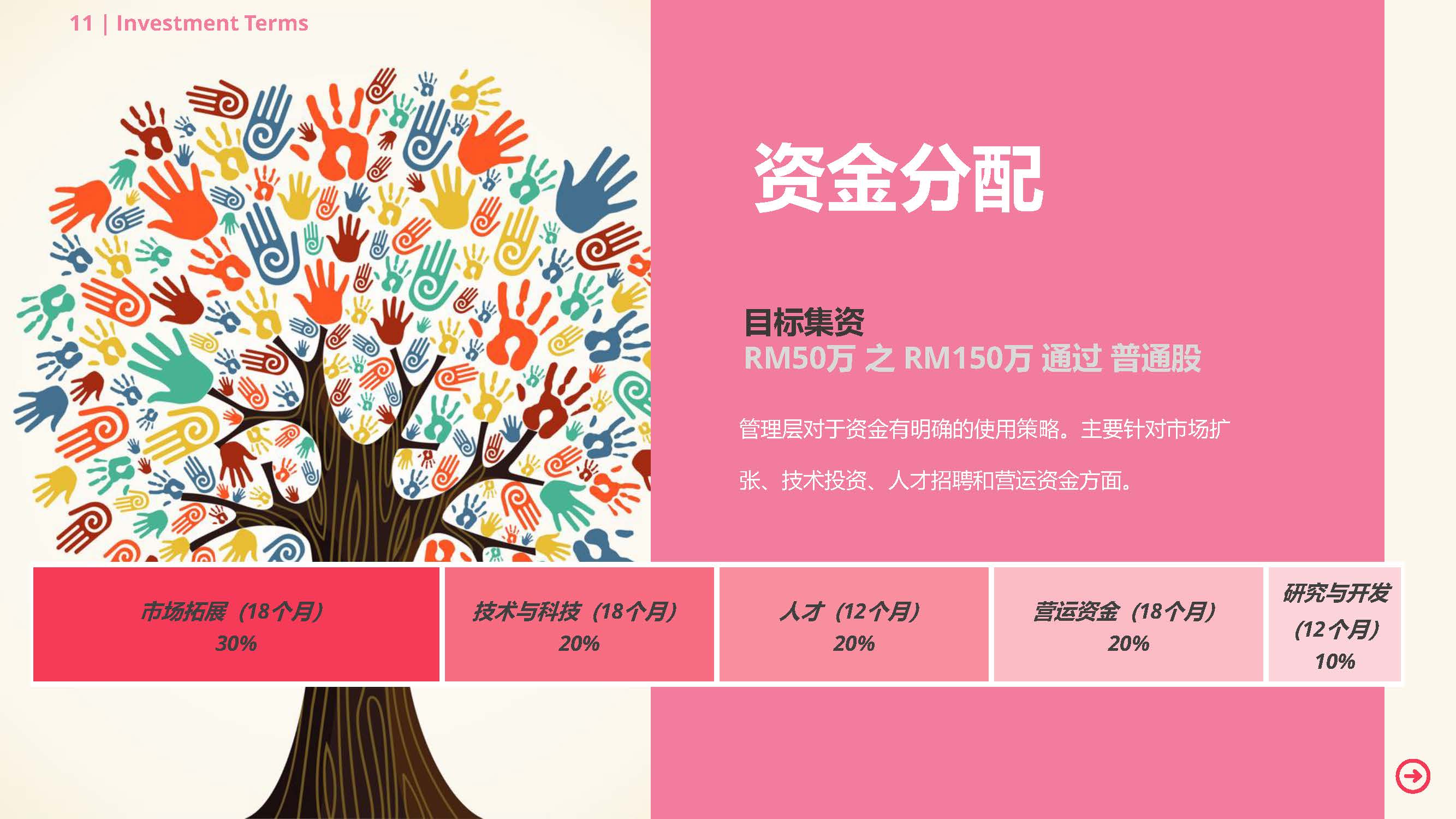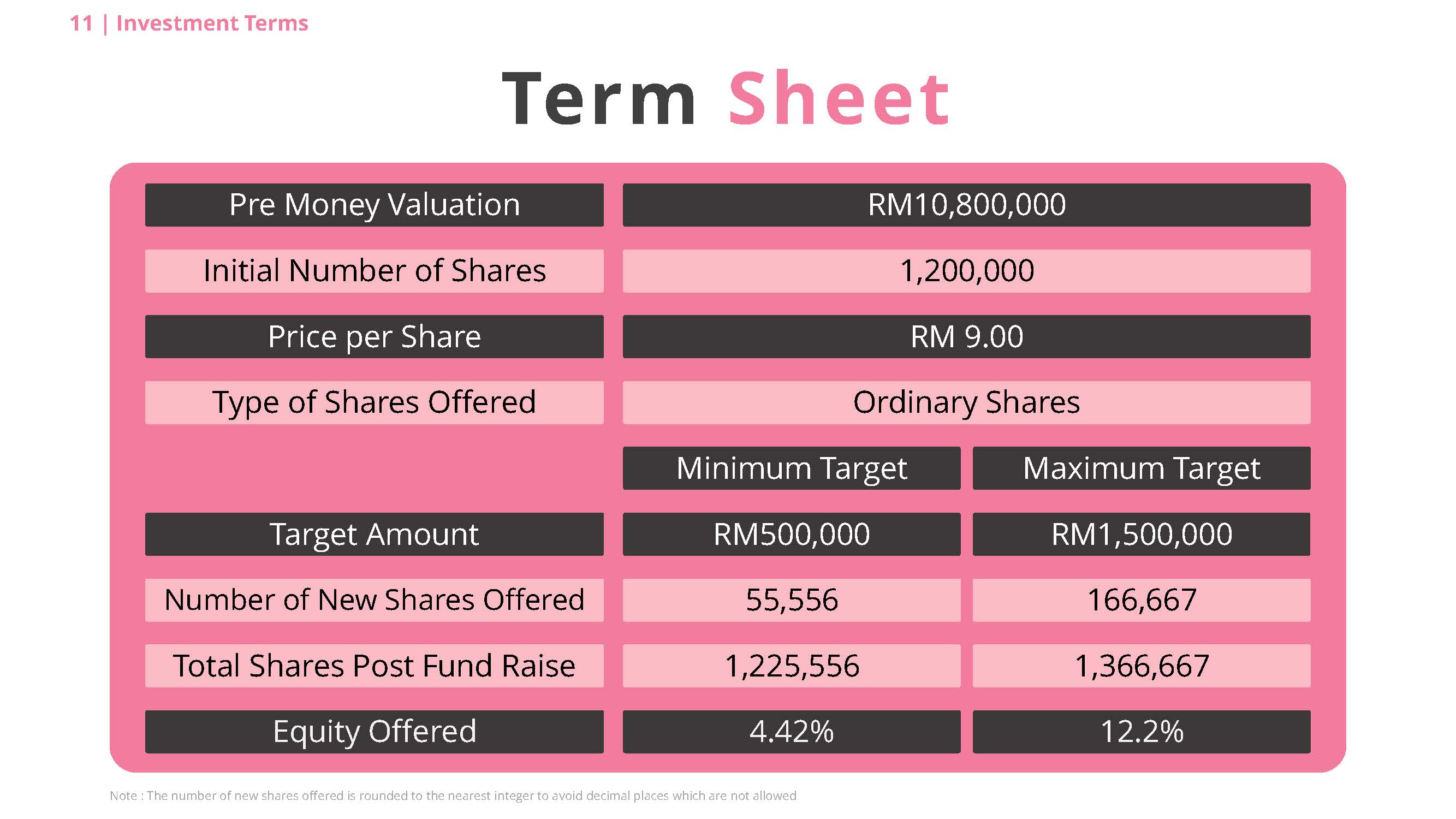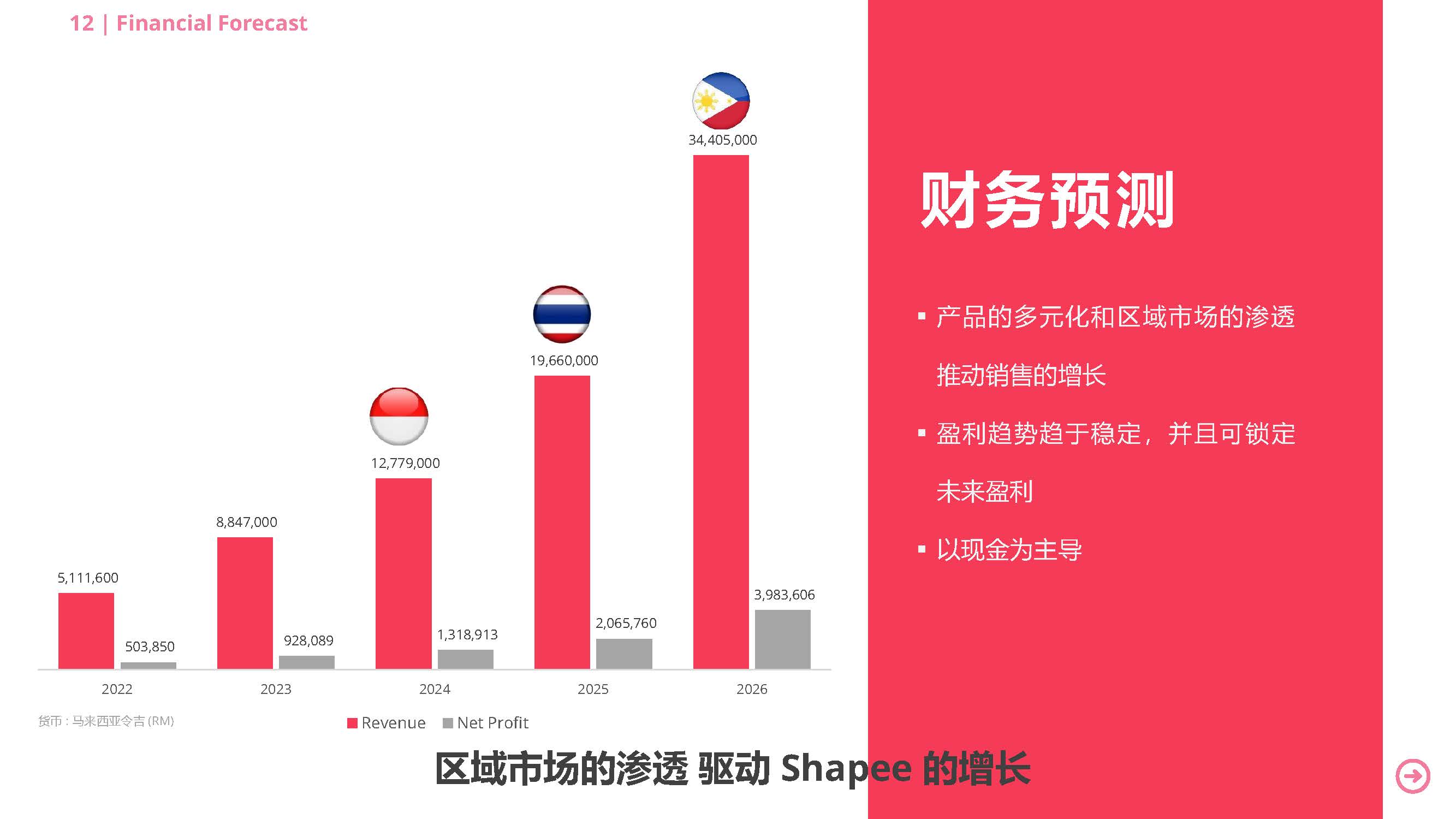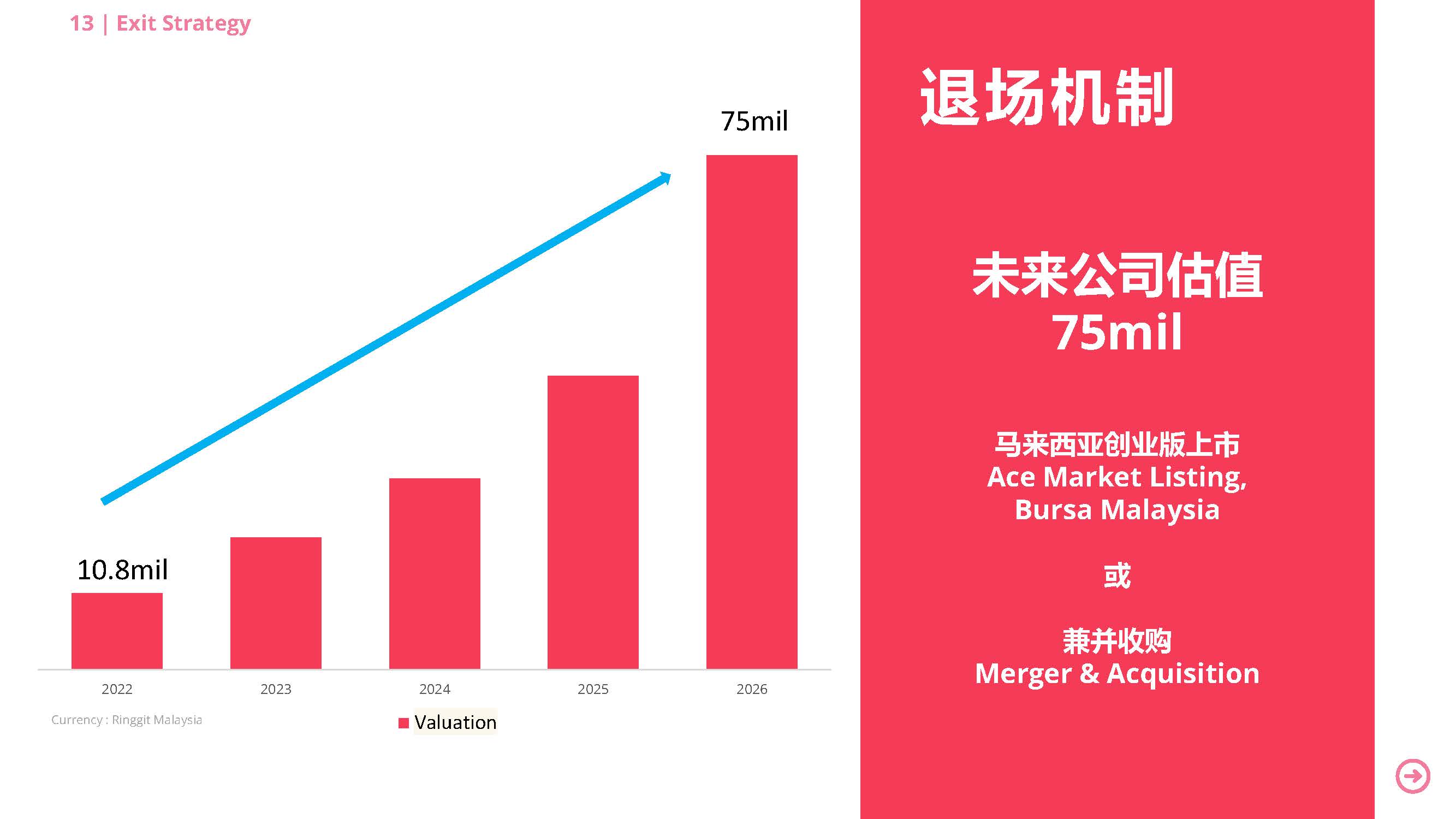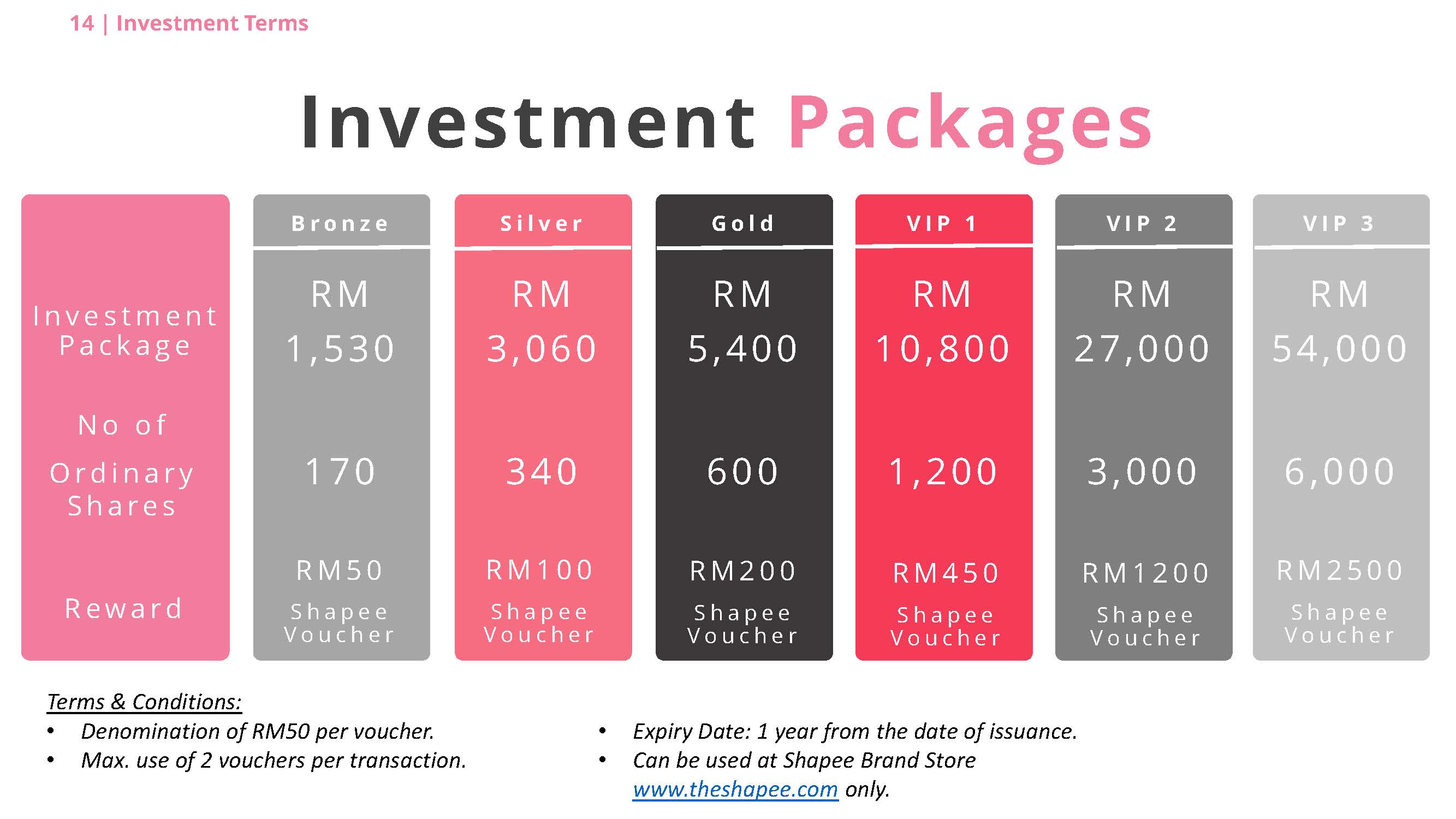 ---
欲知更多详情
请联系我们
---