Start a Conversation
Hi! Click one of our member below to chat OR leave message on WhatsApp ;)
We will be attending your request the soonest.
Beyond4 - Building the Talent & Startup Ecosystem across the SEA region.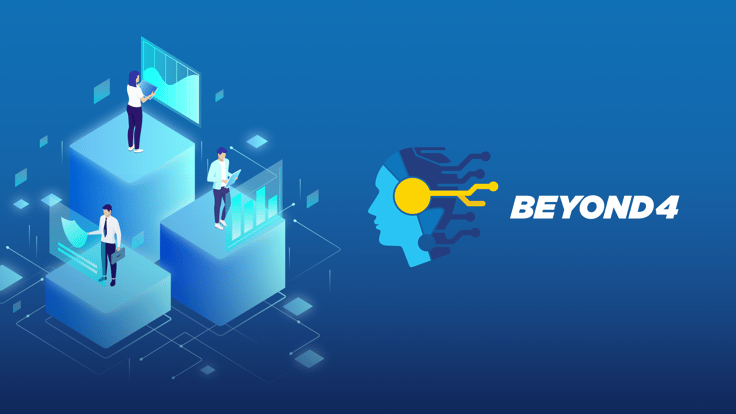 Minimum Target Amount
RM

500,000
Maximum Target Amount
RM

1,000,000
Funding Period
29/12/2023 - 31/01/2024
BEYOND4
Business &
Investment Summary
Company Name
Beyond4 Sdn Bhd
Share Type
Ordinary Shares
Person in Charge
Rubaneswaran a/l Thevasenabathy
+60 12-505 1599
Pitch Session
Updates on the project will be shared here.
Business &
Investment Summary
Company Name
Beyond4 Sdn Bhd
Shares Type
Ordinary Shares
PIC
Rubaneswaran a/l Thevasenabathy
+60 12-505 1599
Packages
Thank you for investing in us! You will also receive these shares:

Type of share: Ordinary Shares

Number of shares: 5,377

Price per share: RM 9.30

5,377 x RM 9.30 = RM 50,000

Note:
The precise value of the shares amounts for investment package is RM50,006.10 (5377 x RM9.30), whereas the exact payment is RM50,000 for the package by investor.
The balance of RM6.10 will be borne by founder
Company Documents
Login to view this content
Risk and challenges
Final number of shares issued may vary after adjustment for oversubscriptions, investment incentives and private placement.
The proposed pre-money valuation of this project may be higher than the market consensus. You may be exposed to a higher level of investment risk where you may risk overpaying for the investment that may cause material impact on your potential investment return, if any at all.
Disclaimer by Securities Commission
No shares will be allotted or issued based on this document after six months from the closing of the offer period.
This issue, offer or invitation for the offering is a proposal not requiring authorisation of the Securities Commission under section 212(8) of the CMSA 2007.
This document has not been reviewed by the Securities Commission Malaysia. The Securities Commission does not recommend nor assumes responsibility for any information including any statement, opinion or report disclosed in relation to this fund raising exercise and makes no representation as to its accuracy or completeness. The Securities Commission expressly disclaims any liability whatsoever for any loss howsoever arising from or in reliance upon the whole or any part of the information disclosed.