---
Website: https://www.ecostarland.com/
FB: www.facebook.com/ecostarland/
IG: www.instagram.com/ecostarland/
Whatsapp: Contact Us
---
欲知更多详情
请联系我们
---
关于我们
【易信同心,盛世共享】
我是拿督朱佩琳,Eco Starland International Sdn Bhd 创始人,目标是在农产业领域有所突破及脱颖而出。
我们凭着创新、精益求精和策略性解决方案,有效地满足国际市场需求和提供高质量的农产品。我们致力于将榴梿的地位提升,从"马来西亚果王"攀向"世界黄金果"的高峰。
易盛创发了"体验营销",提供和品尝优质种植或加工的榴莲和水果产品。其中包括加工示范、生产优化、新产品研发、农场参观、健康生活方式和教育计划。
易盛为创新、敬业及提供最佳解决方案的农业综合企业持续努力着,并时刻确保在市场营销、产品质量和业务发展等多个项目,保持水准,朝向"马来西亚榴梿产业旗帜性品牌"的里程碑前进。
市场痛点
榴莲是有季节的热带水果,不能一年四季都供应。水果也不能重复,这在很大程度上取决于收获和质量的不稳定。在易盛,我们投入时间制造量身定制的产品,以满足国际市场需求以及个人消费者的需求。我们与一批优秀的科学家、技术人员和顾问进行持续的研发,协助我们为客户提供高质量的产品。我们的研发能力涵盖了整个价值链的所有研究领域的需求和我们要成为马来西亚第一个开发冷冻干燥榴莲的公司。
我们的解决方案
营销体验理念,客户可以对本地和全球的环境友好、支持生态友好型农业实践和可持续食品系统产生强烈的感受,并对服务和产品的质量产生强烈的关注,其中访问目的地的结果与所提供产品的质量有关,包括新鲜度、风味、质地和外观。 易盛也在同时开发新技术系统冷冻干燥榴莲,解决榴莲爱好者可在一年四季品赏和购买问题。
冷冻干燥(也称为冻干)是一种脱水过程,通常用于保存易腐烂的材料,目的是延长它们的保质期和或为运输做好准备。冷冻干燥的工作原理是将材料冷冻,然后降低压力并加热,使材料中的冷冻水直接变成蒸汽(升华)。
冷冻干燥机又称冻干机,是一种干燥不同类型物料以延长其保存时间的机器。烘干机的种类很多;冷冻干燥机是制作高品质干燥产品的最佳干燥机。它与脱水机、烘箱、微波加热、真空加热干燥有很大不同。干燥需要加热,这种干燥方法是在常温下加热,对物料有害,在干燥过程中营养和生物活性损失巨大。
【冻干果的好处】
保留生物活性

——

为了尽可能保留生物活性,水果必须处于低温环境中,相反,干燥需要加热。加热处理是使物料的水分完全冻结成固体,果实完全干燥。因此,生物活性得到了极大的保留。

营养

——

采用冷冻干燥技术,果实保留

97%

的营养价值。

味道、颜色和外观

——

水果保持了最初采摘时的风味和新鲜度以及外观。冻干果体积无变化,是真正的优质果脯
我们的优势
马来西亚具有得天独厚的地理优势;得天独厚的自然资源,充足的阳光和充足的降雨。是适合果蔬栽培的天然温室。Eco Starland International Sdn Bhd 拥有一个名为"FruitFarm"的农场,位于彭亨州的卡拉克。它被群山、池塘和天然山谷所环绕——一个热带天堂。该农场将发展成为技术先进的现代化示范果园。
FruitFarm 获得 MyGap 认证,这代表其果园按照标准操作程序安心、安全和质量保证地种植榴莲和水果。这一高度可信的认证将推动集团未来在国际市场的发展。
"马来西亚良好农业规范"(MyGap)是由马来西亚良好农场规范计划(SALM)推动的农业生产绩效水平(或规则),必须达到并在生产者中得到鼓励。 SALM 是由农业部 2002 年设计的一项认证计划,旨在表彰实施环境友好 GAP 并生产安全且适合消费的优质产品的农场。 MyGap得到国际市场的普遍认可,包括东南亚国家、中国、日本、韩国和澳大利亚,是马来西亚食品出口必不可少的通行证。
除此之外,Eco Starland 还获得了 Robert Kiyosaki 颁发的"最佳榴莲种植园"和中小企业白金业务创新卓越奖。 PLATINUM BUSINESS AWARDS(前称SME Recognition Award)是马来西亚中小企业协会举办的年度奖项计划,以表彰在各自领域取得杰出成就和贡献的中小企业和个人。
生意/盈利模式
榴莲爱好者、水果爱好者、消费者、企业和营销人员是我们宝贵的客户。因此,我们正在使用基于广告的收入模式为特定网站、服务和应用程序创建广告,并将它们放置在战略性的高流量渠道上。此外,我们总是有季节性优惠和促销活动来吸引客户。此外,我们还有一个朋友介绍朋友计划,以吸引更多的客户并使他们受益。
市场牵引力
Eco Starland International Sdn Bhd 确实发展成为一站式生态农业和贸易中心,为全球客户培育和发展生态旅游和贸易业务。因此,我们与香港和中国代理商一起在本地和全球范围内获得了无数会员,以推广榴莲产品市场。
市场潜力
农业和食品工业部 (MAFI) 营销和出口司秘书 Khalid Ibrahim 表示,到 2030 年,全国榴莲产量预计将增加到 443,000 公吨。今年,总共有 23,381 公吨的榴莲和加工产品出口到新加坡、香港、美国、中国和越南这五个主要出口目的地,价值 1.182 亿令吉。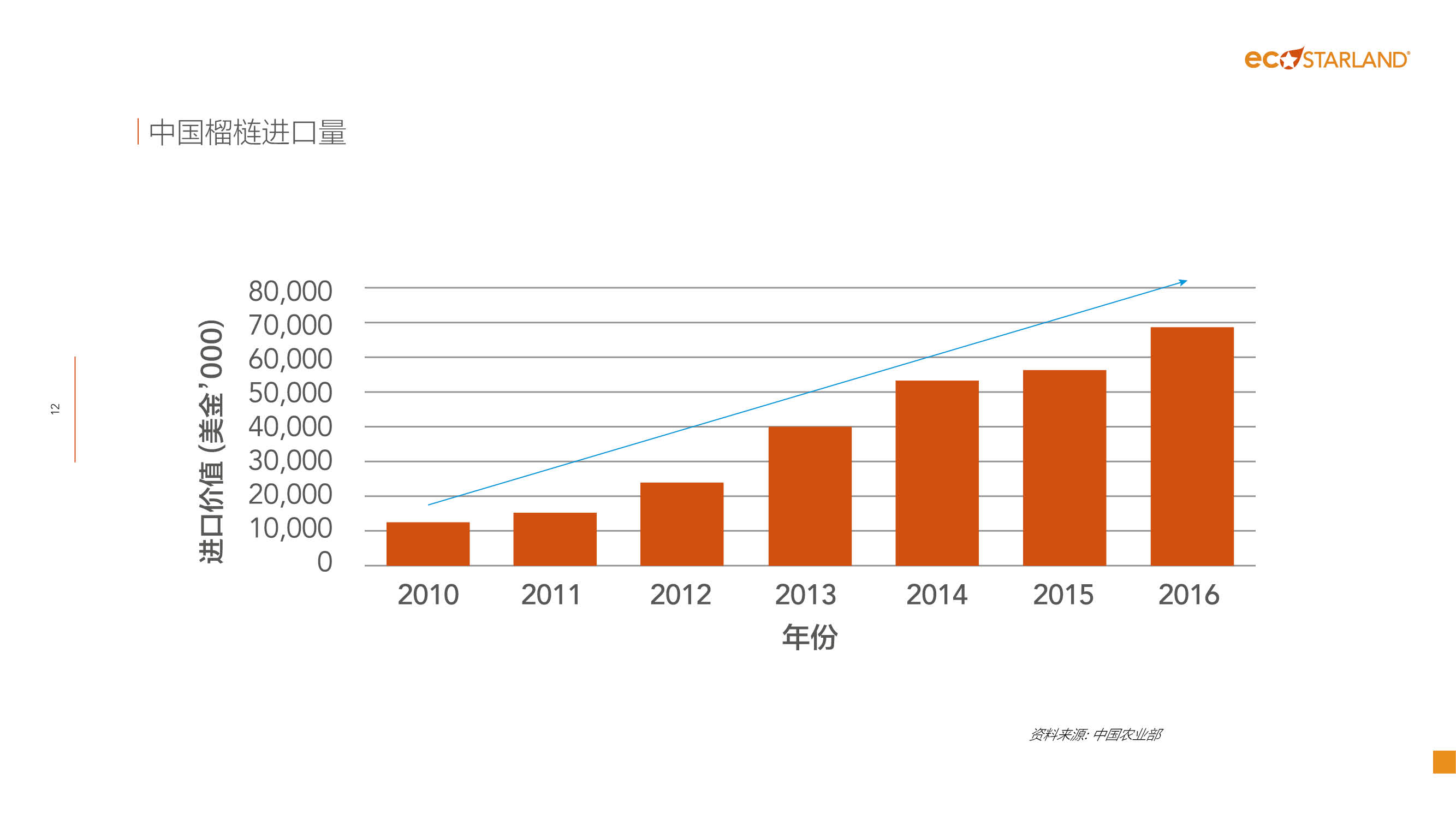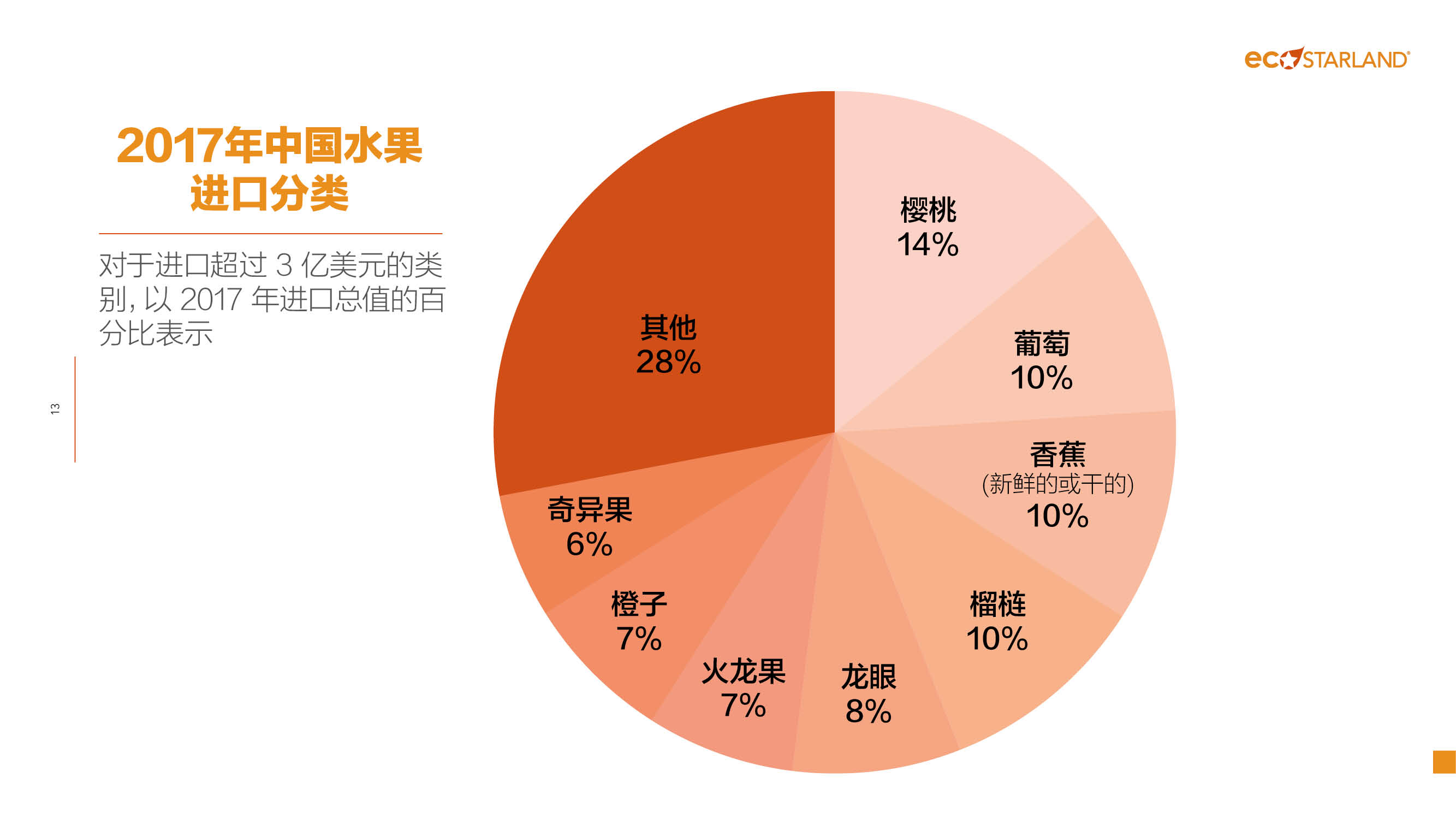 公司的财务预测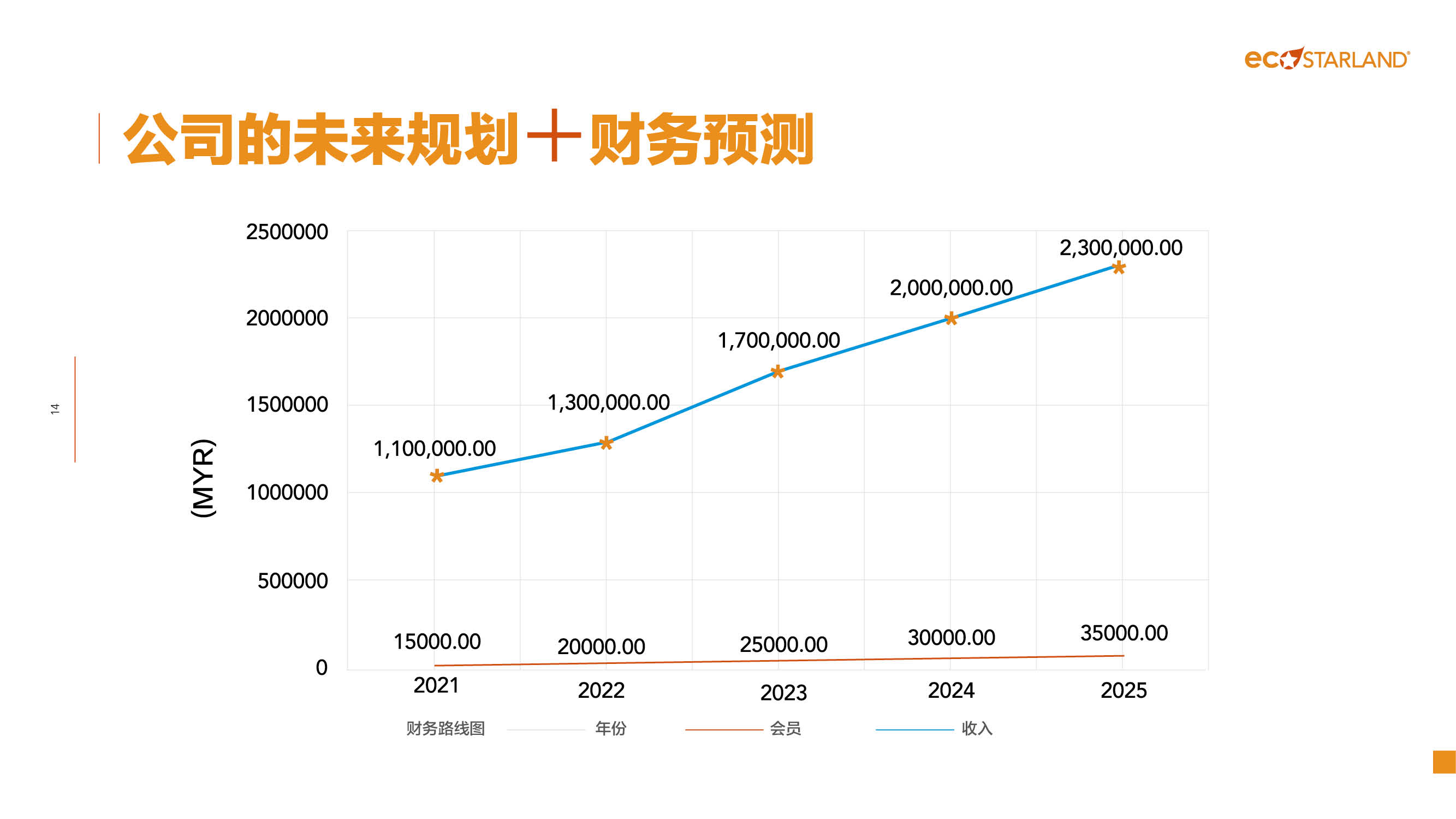 融资需求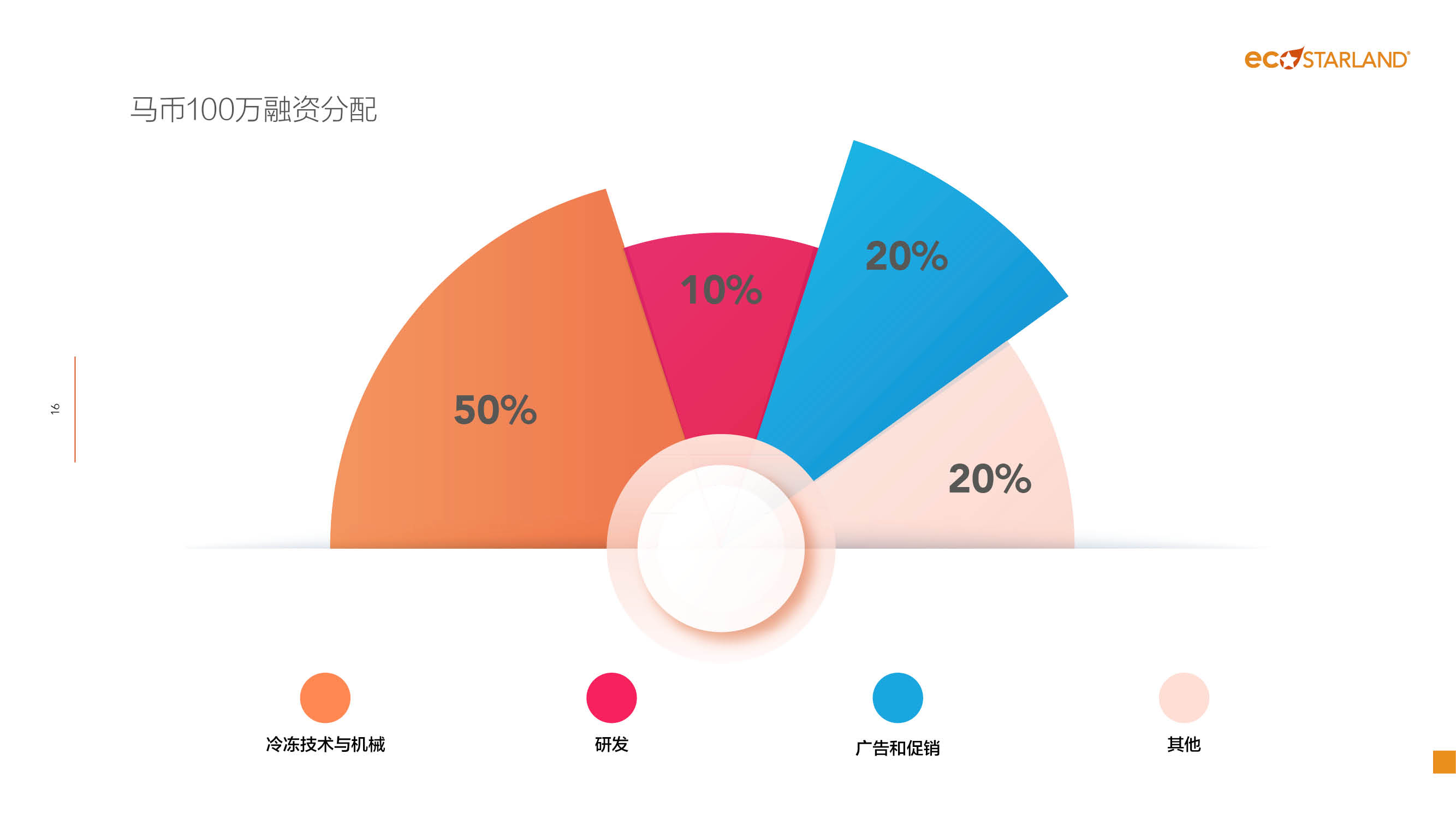 我们需要100万马币来发展我们的计划:
这些资金将用于投资新的冻干技术、材料和机械以及新产品的研发。我们还将利用这笔资金增加和升级社会参与和数字化系统,以随时向公众、会员、客户通报我们产品的推广和好处、农业新闻、培训和商业活动,因为这对我们很重要。提供良好的服务并与他们保持联系。
公司愿景
将榴梿鲜果和榴梿产品成为农业产业的新财富来源,以下是我们的目标:
我们的目标是在全球范围内改变和扩大马来西亚 榴莲产业,最终让榴莲走在马来西亚农业的前段
通过专业的农业知识和经验与创新的、领先的、智 能的农业技术相结合。
通过在马来西亚农业综合企业的发展中保持领先 地位,促进小型农业企业以及参与农业活动并提 供各种专业的行业培训。
通过进军国际市场,积极持续研发,提供农业尖端 技术,保持创新领先,拉动经济持续增长的需求。
通过向该行业提供咨询服务,包括财务建议、投资 服务和合资企业的组建、资本市场准入协助、估值 服务以及重组农业综合企业项目和财务计划。
希望您能加入我们,一起见证Eco Starland的未来发展!
---
投资框架协议(Term Sheet)
---
投资配套 (Investment Packages)
---
核心团队(Core Team)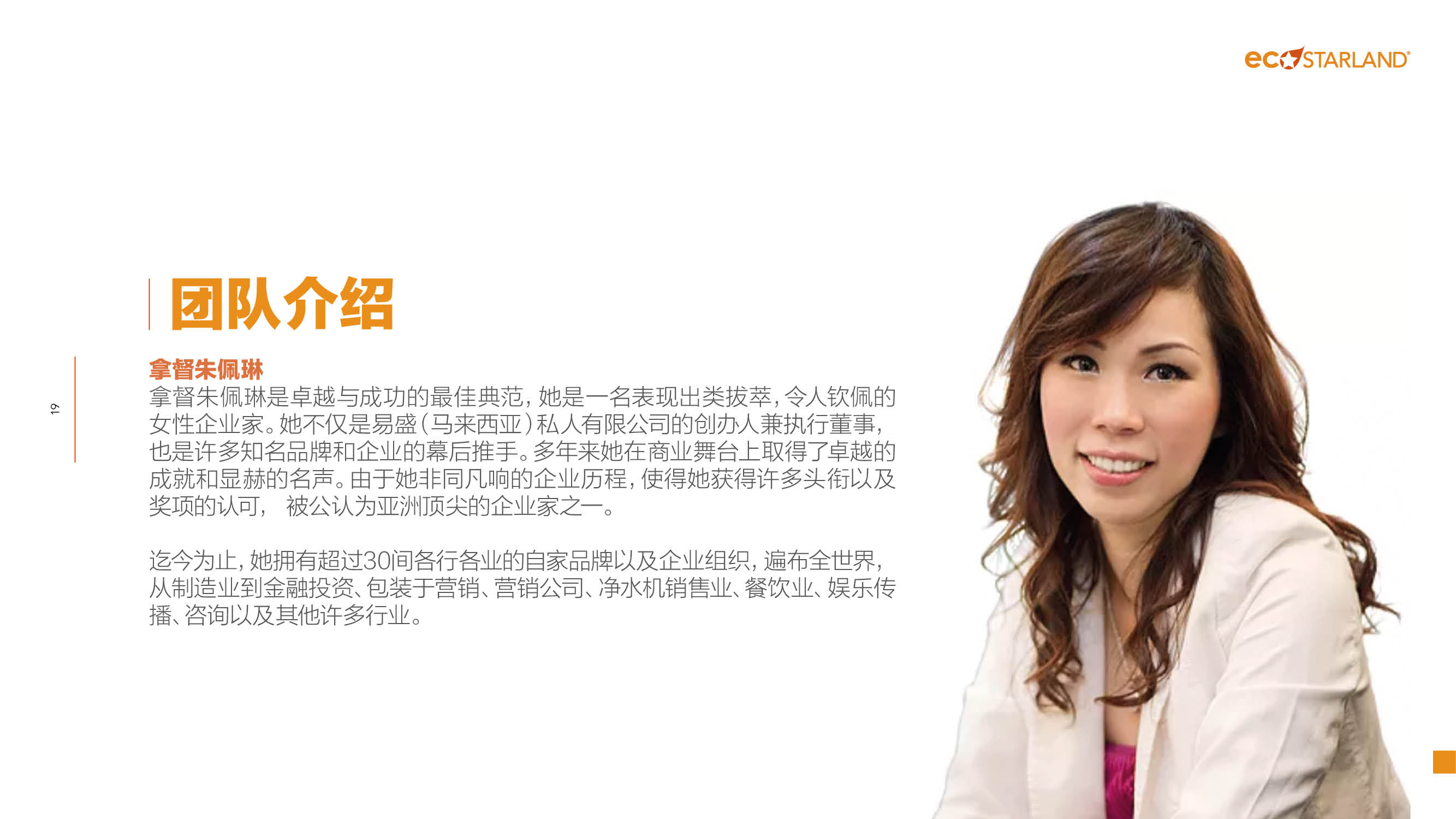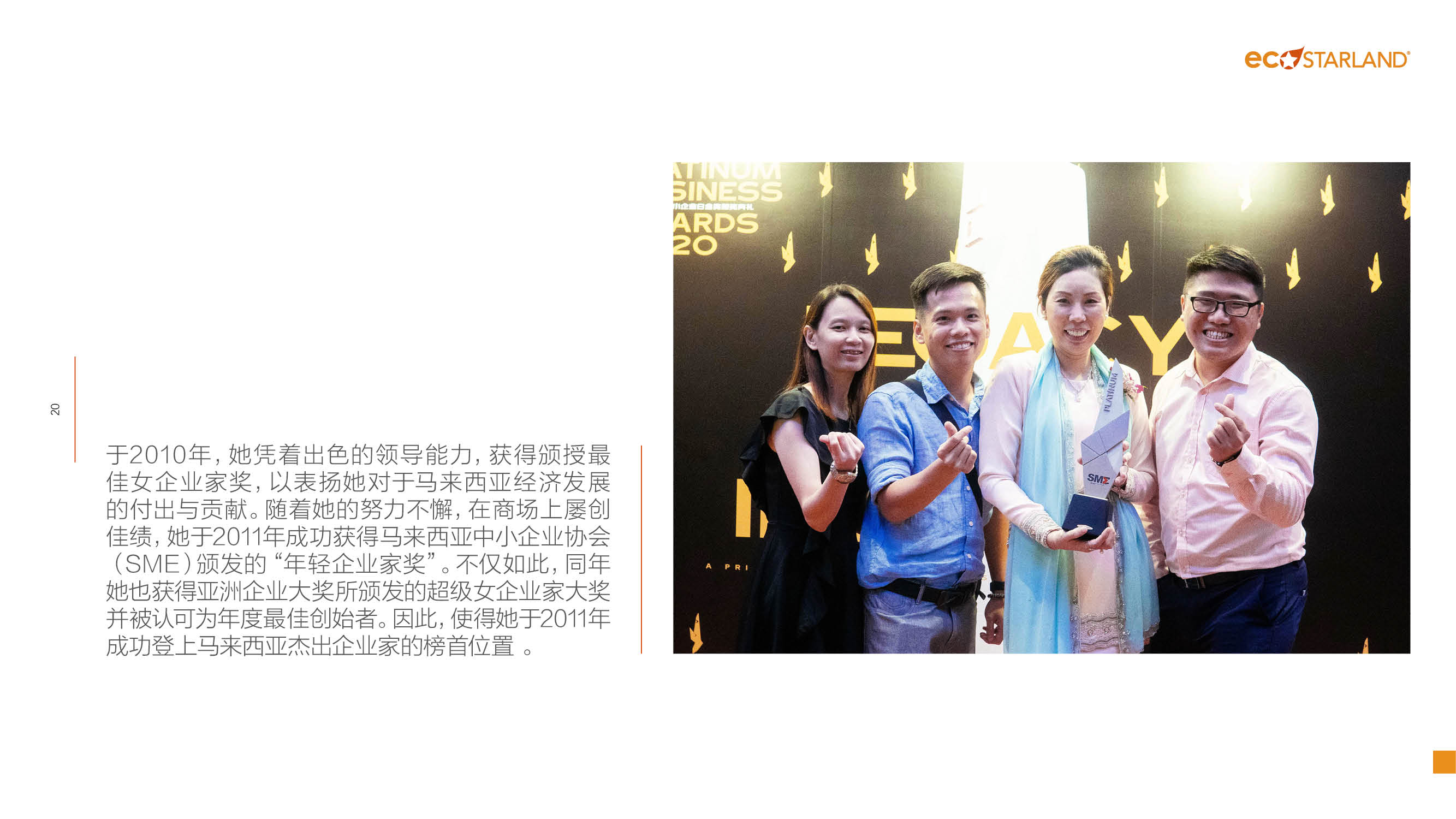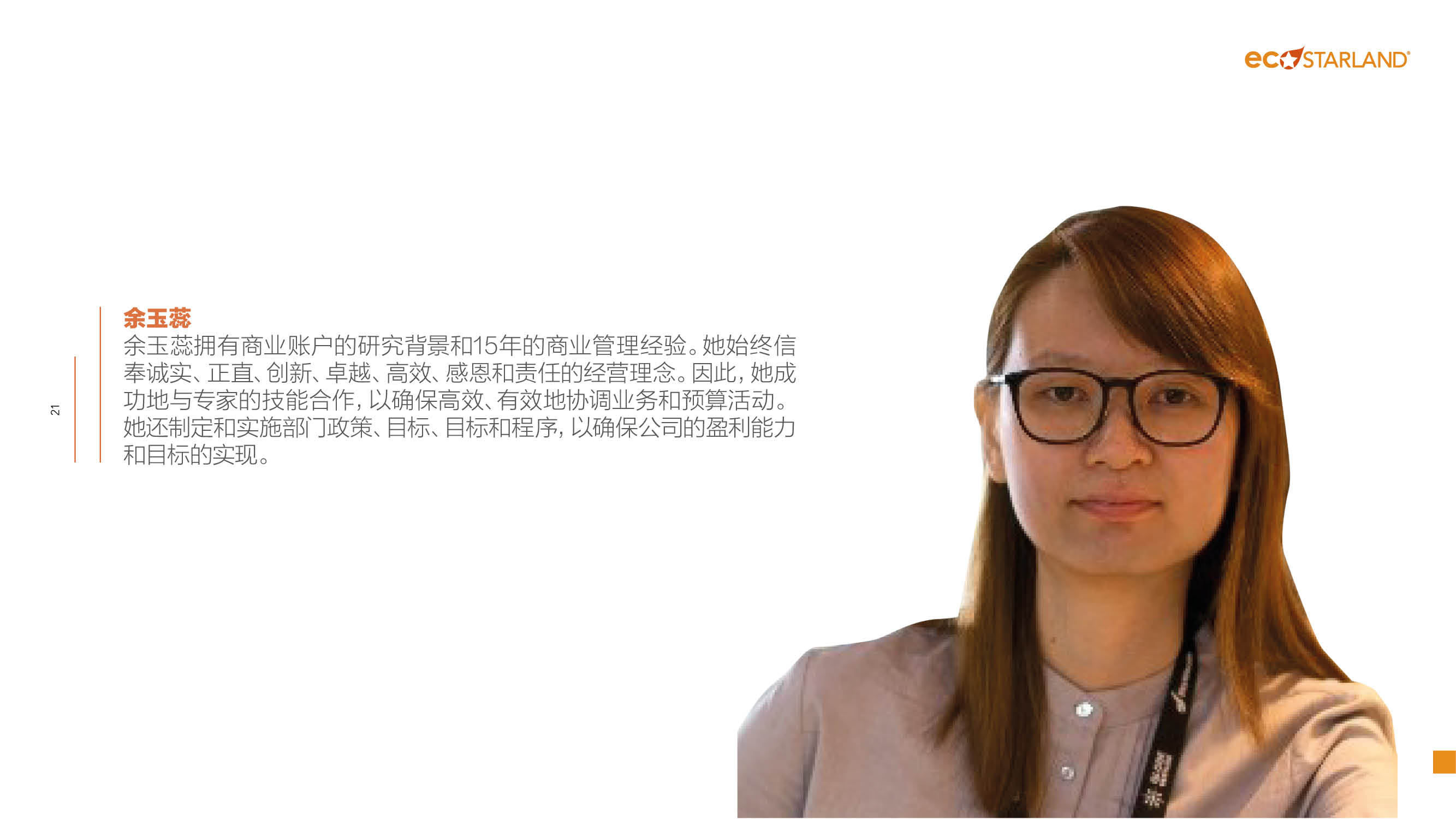 ---
欲知更多详情
请联系我们
---
创办人募资简报(Founder's Pitch Deck)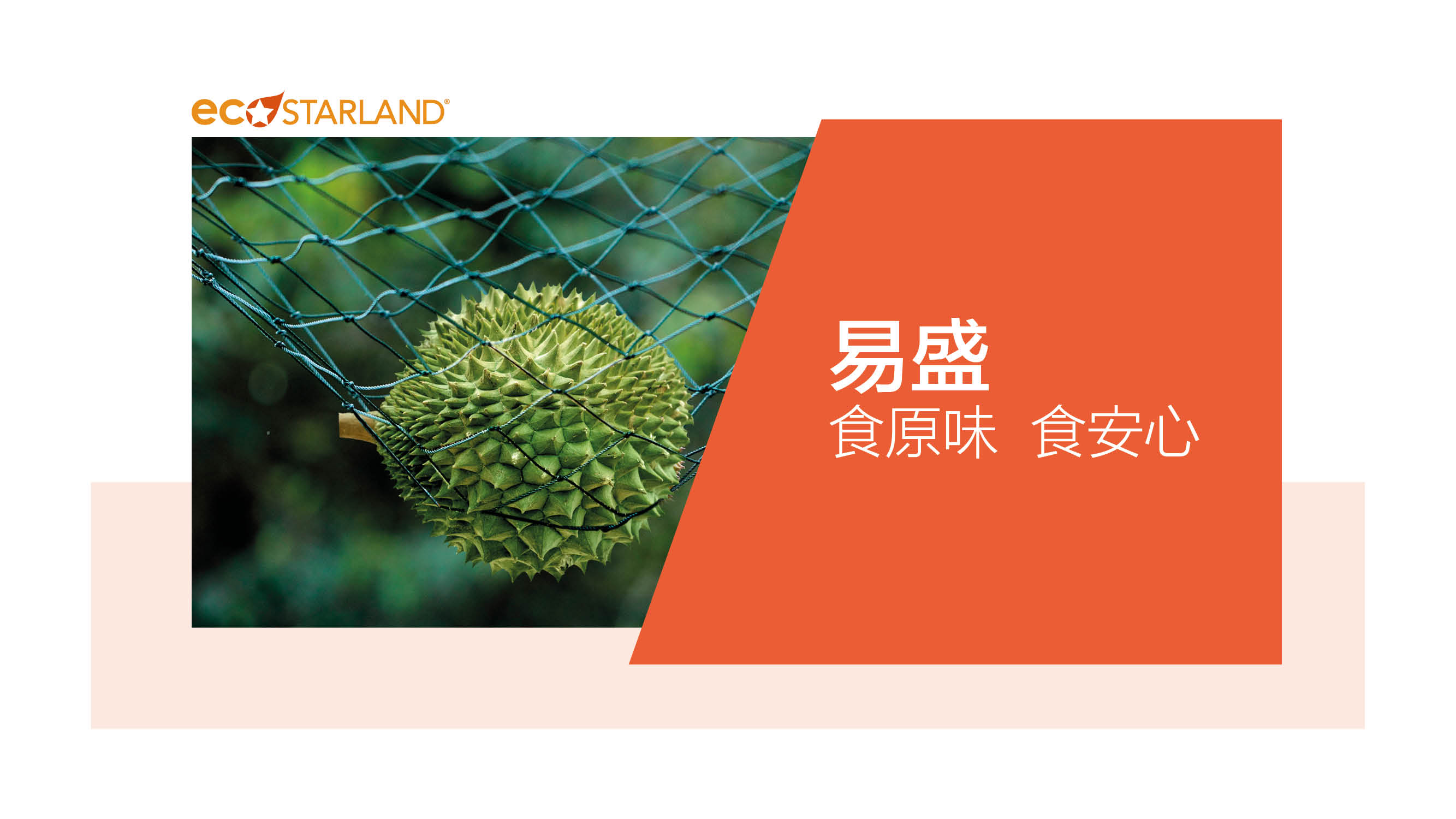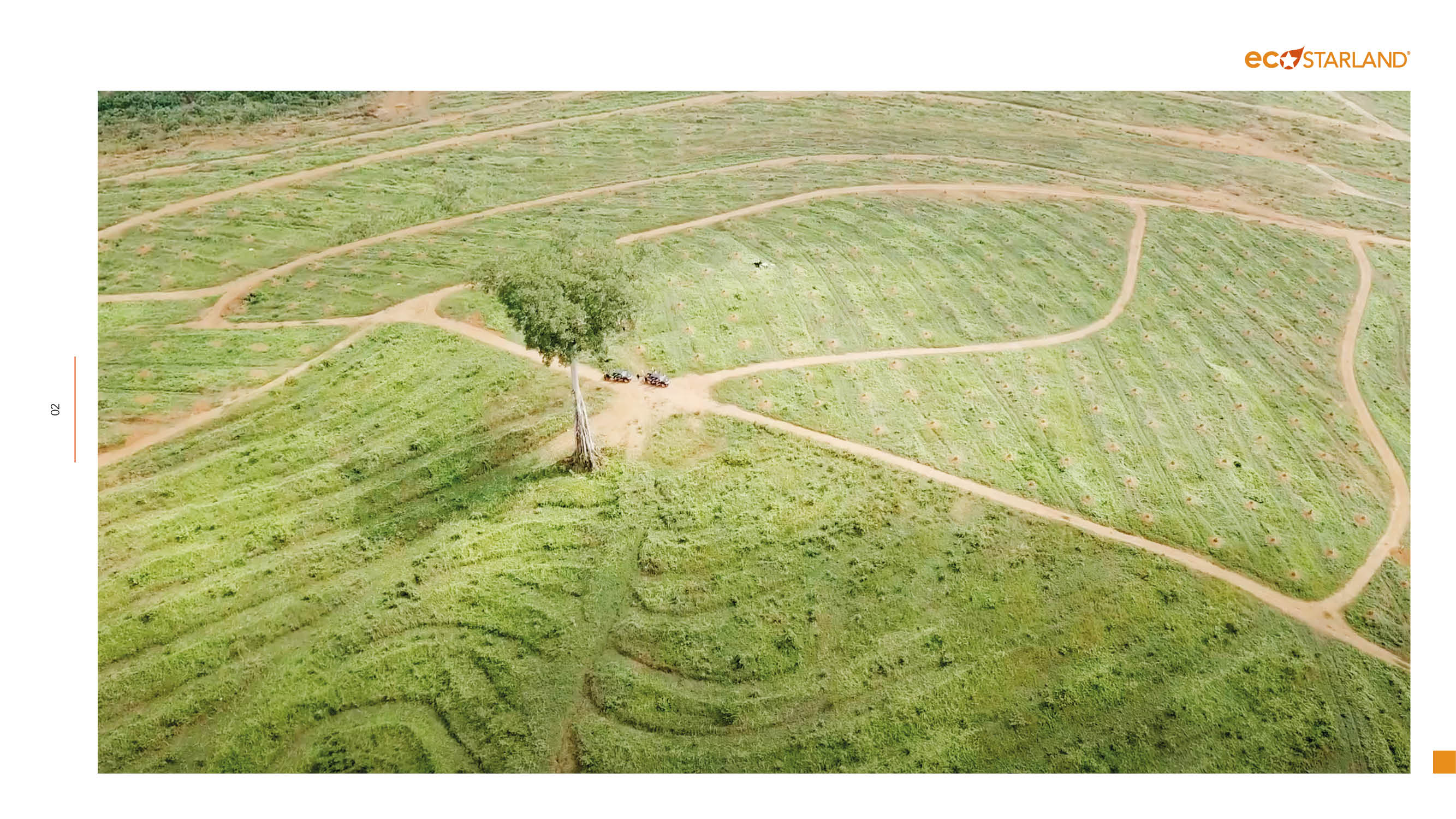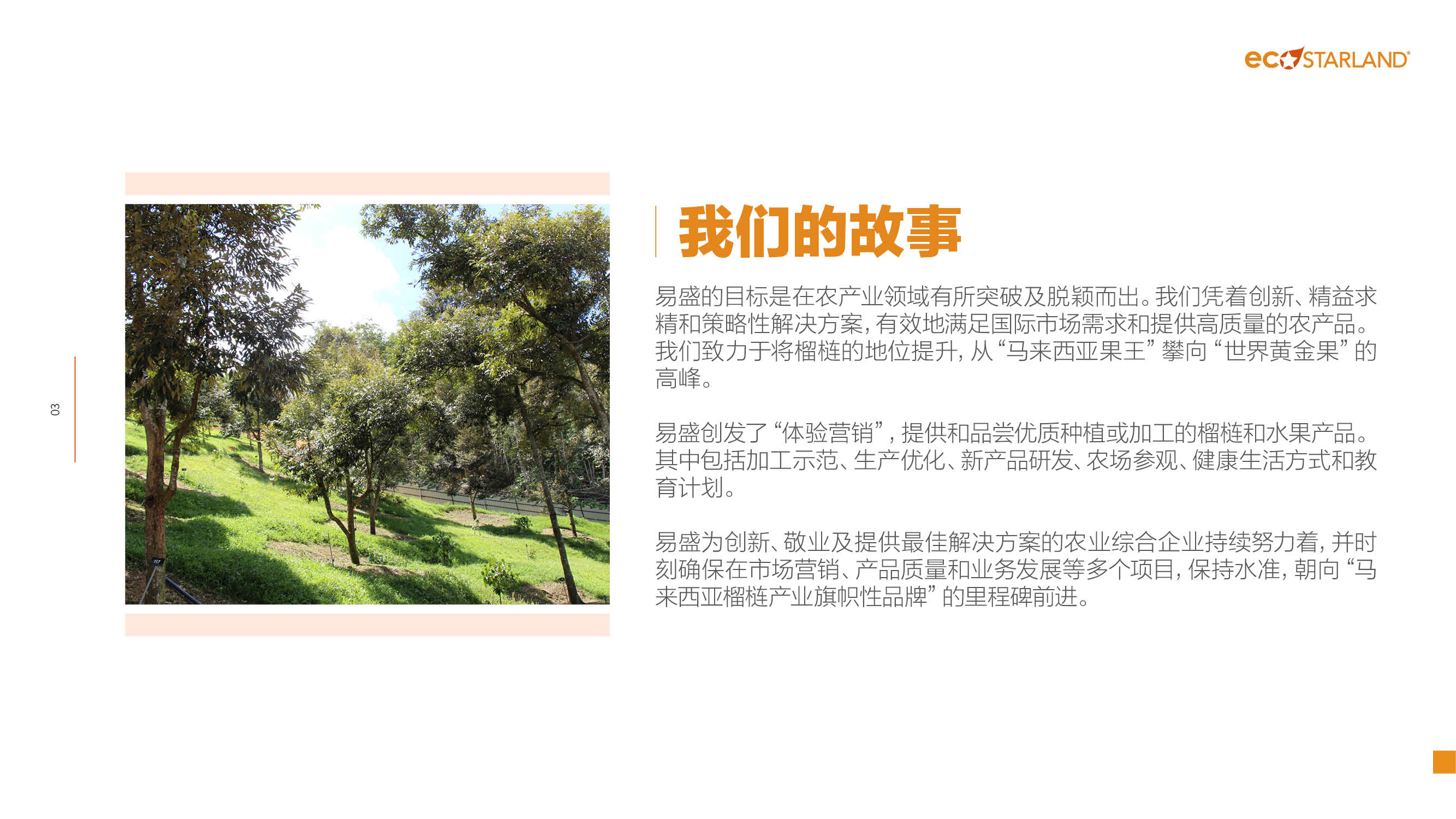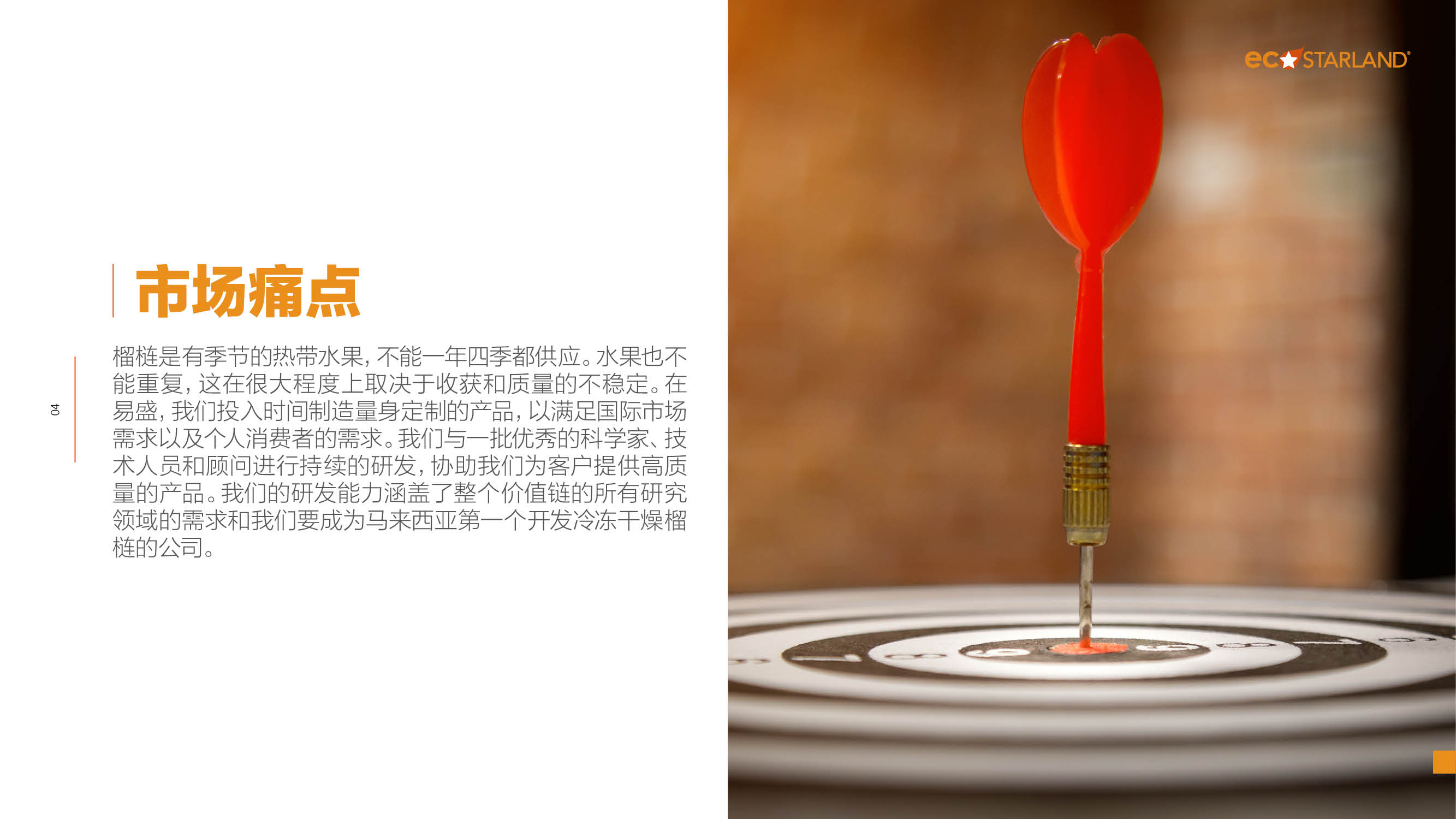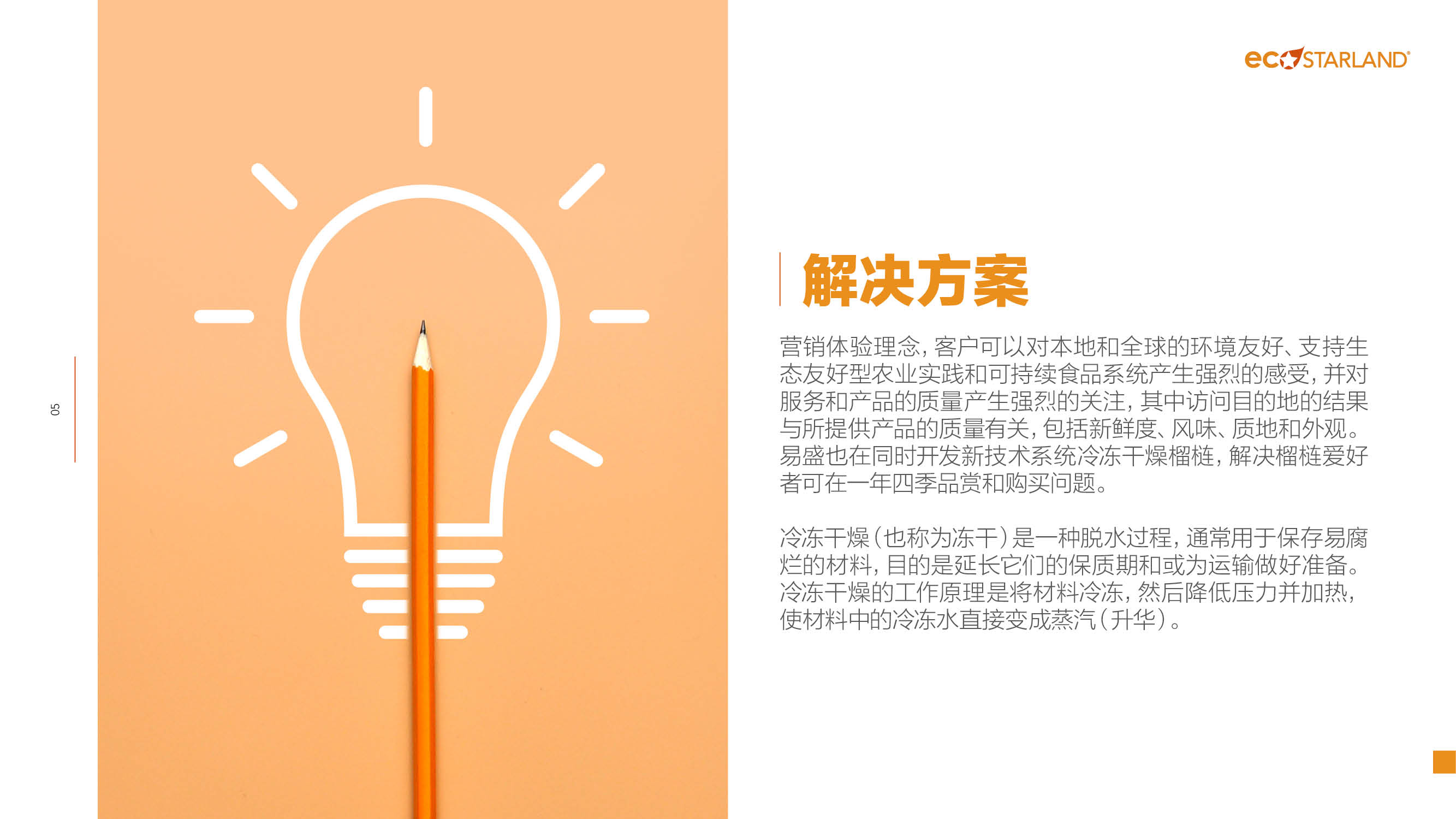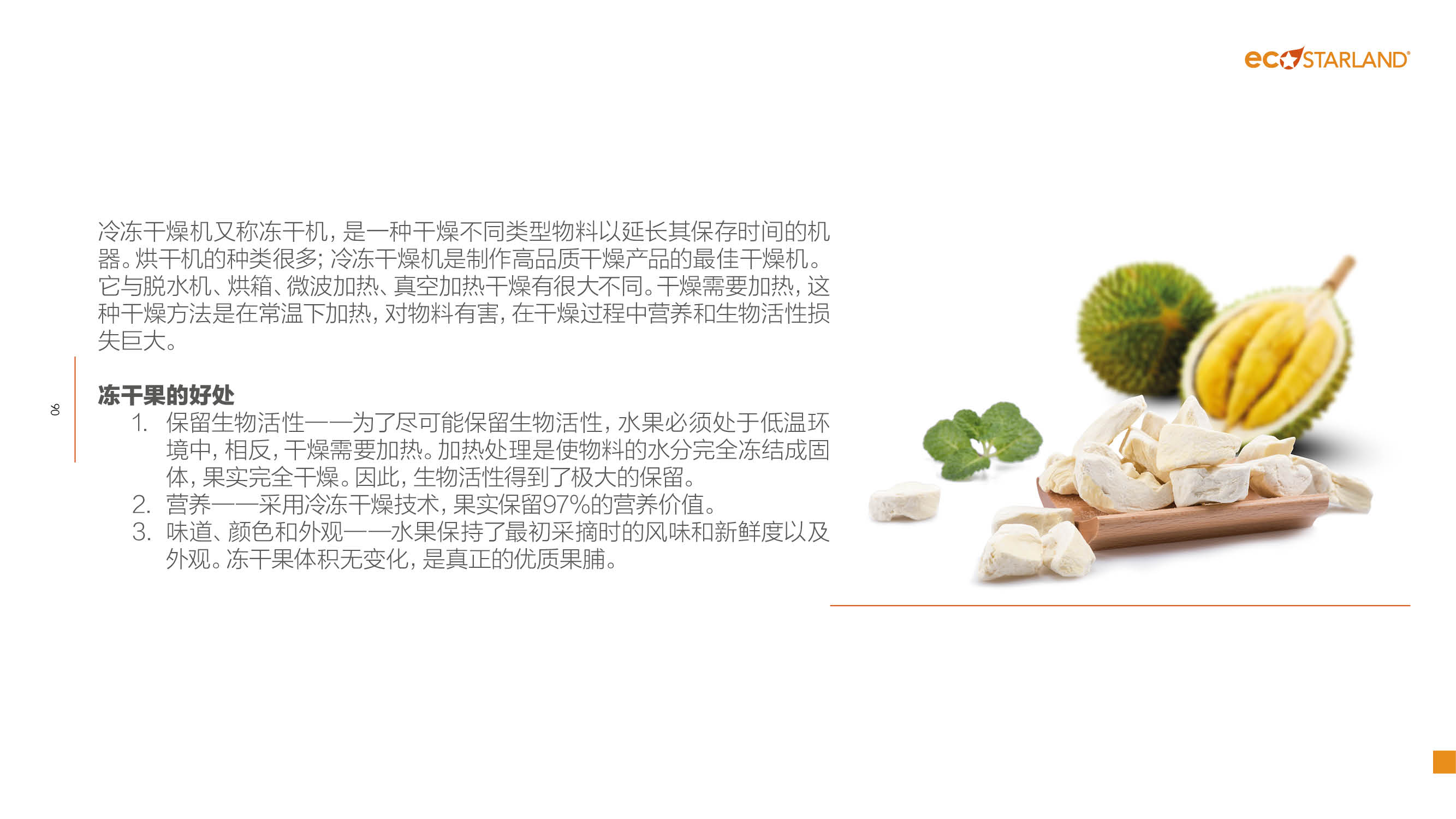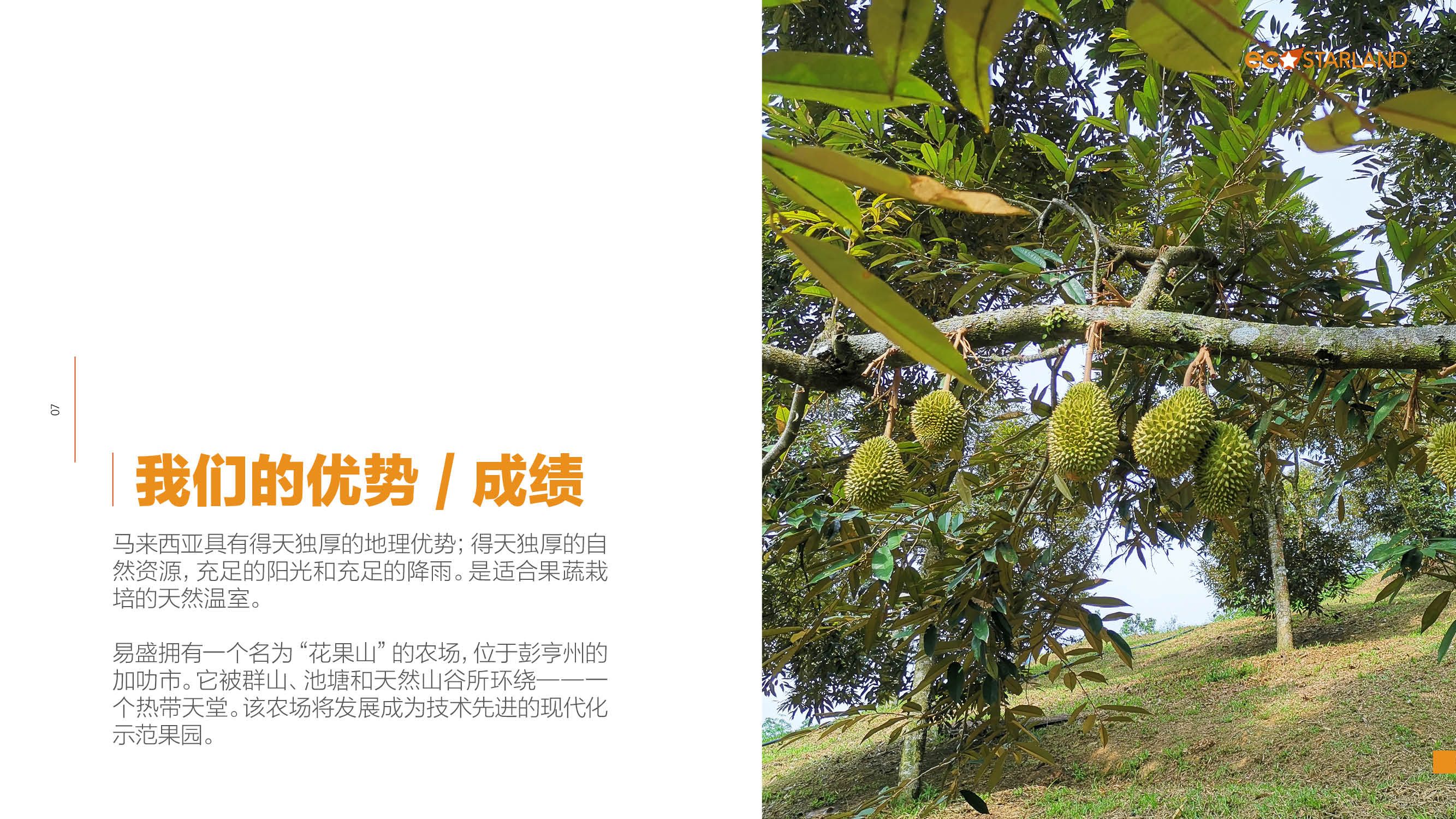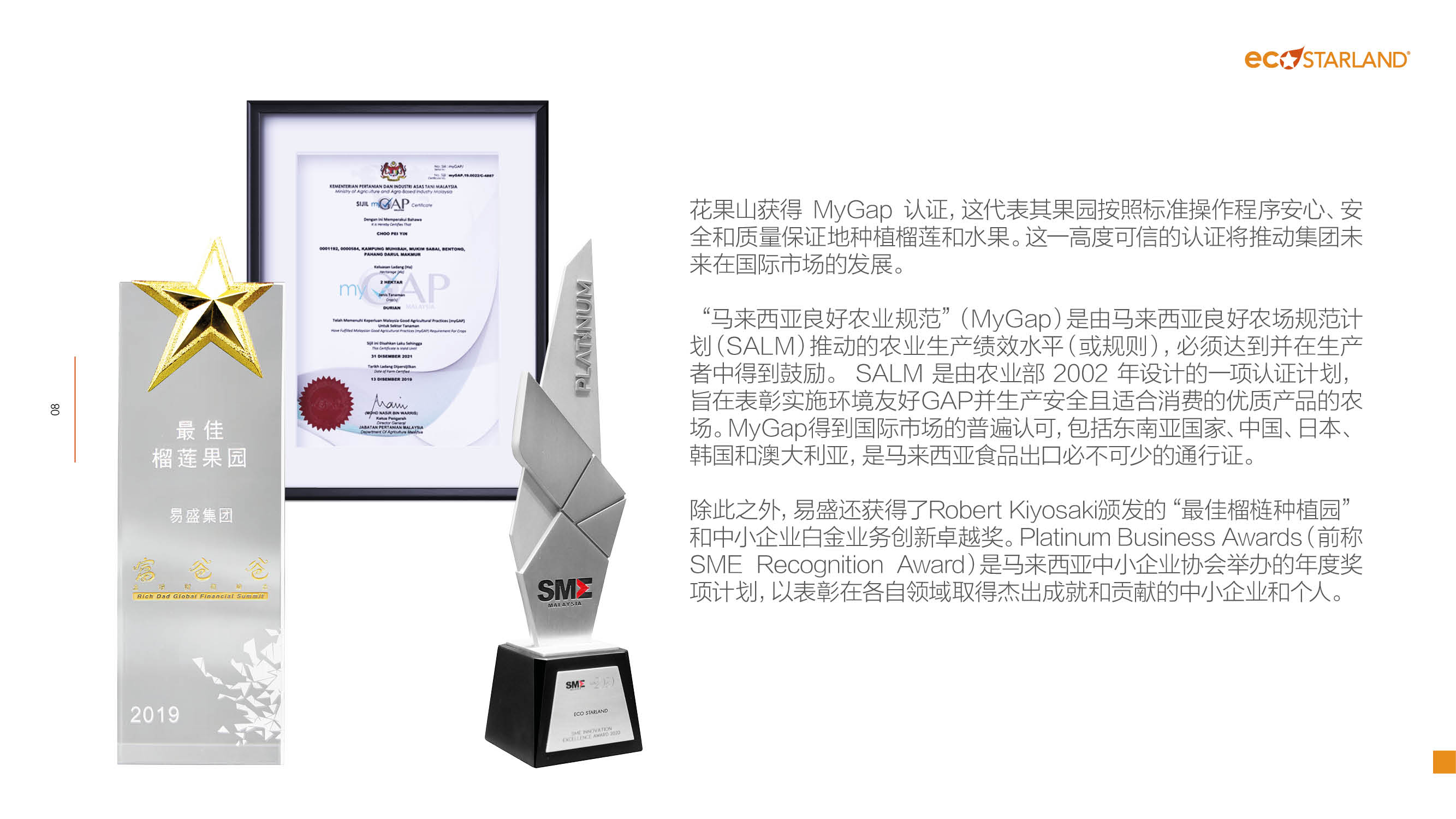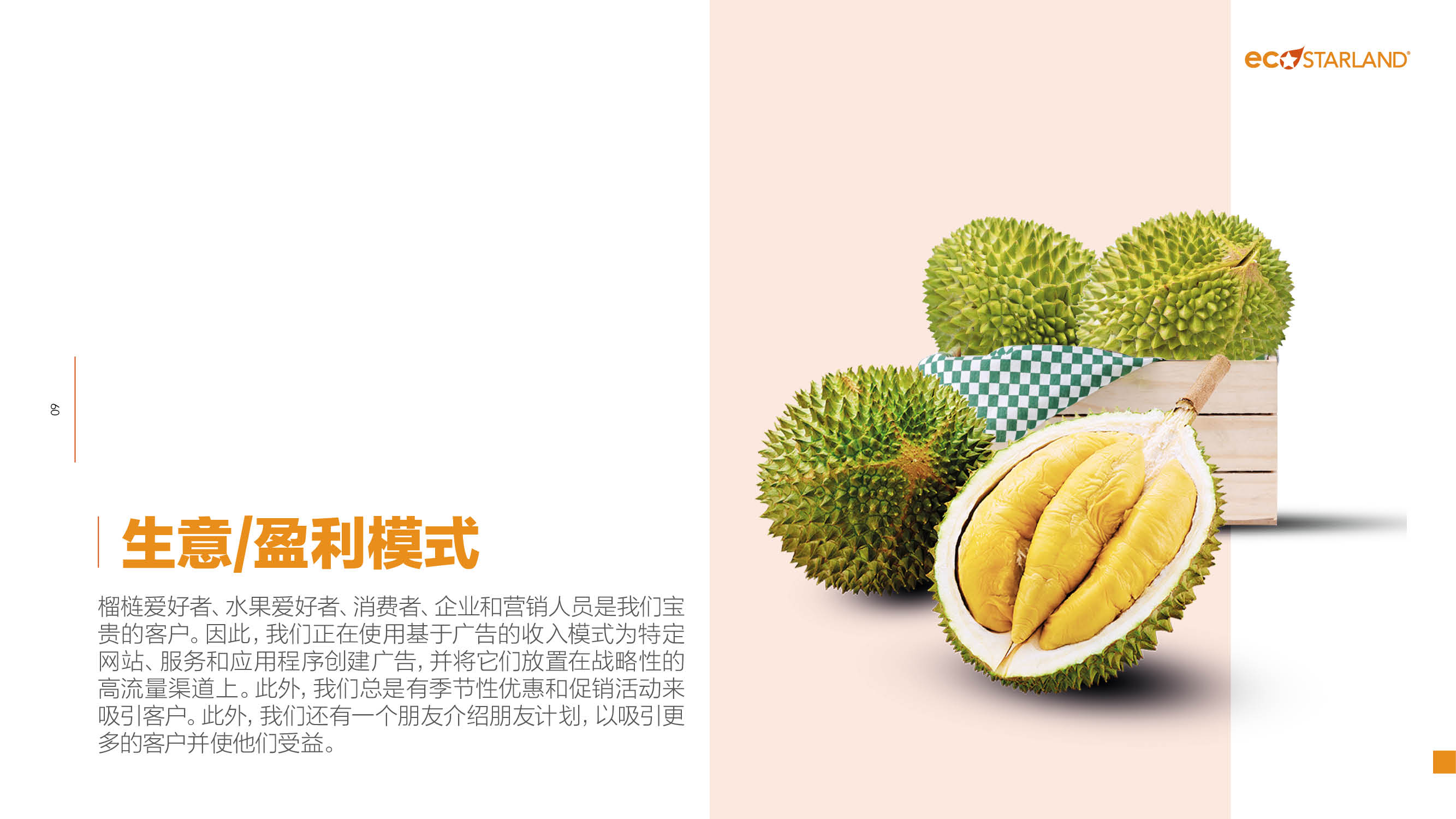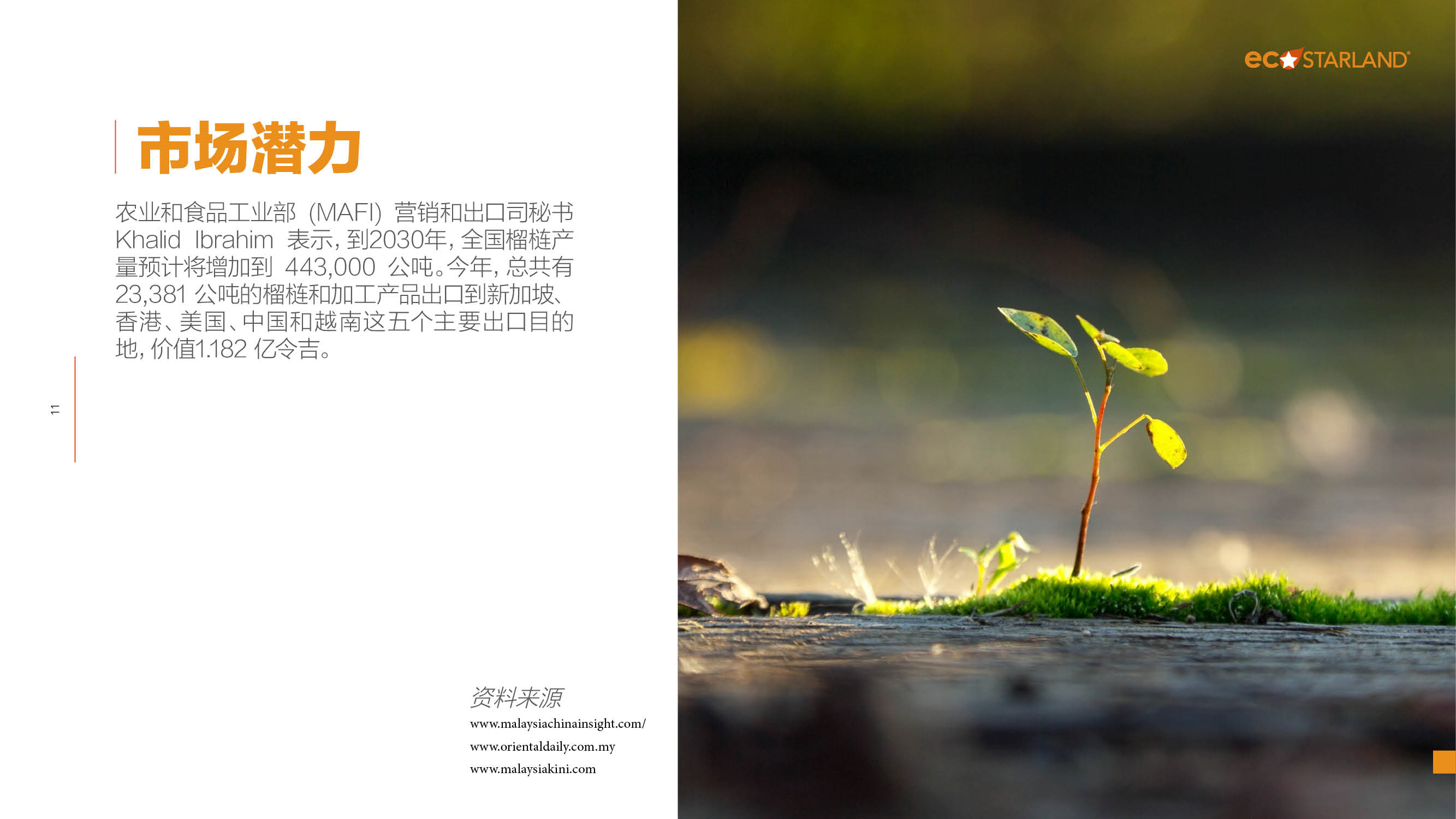 ---
欲知更多详情
请联系我们
---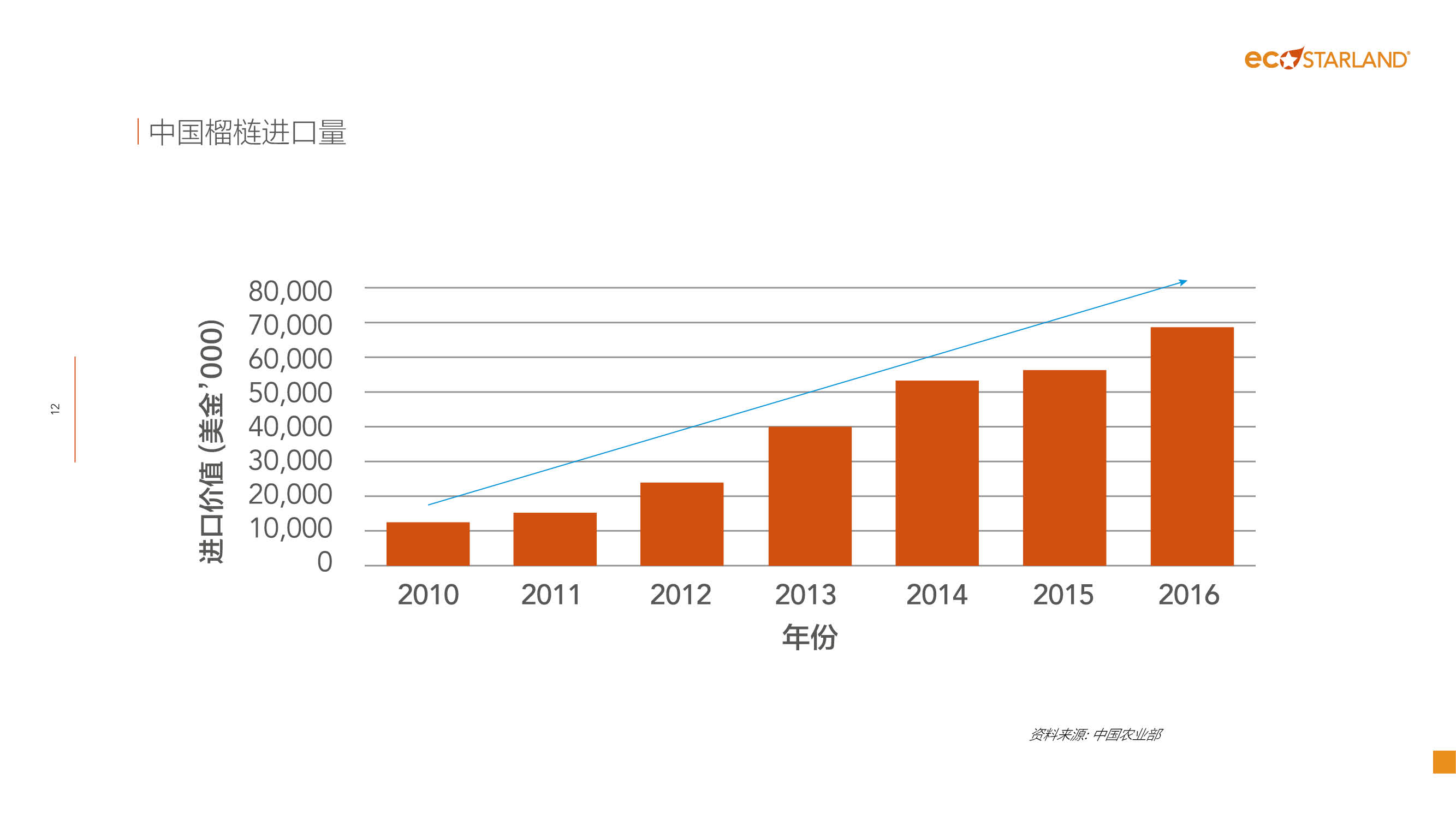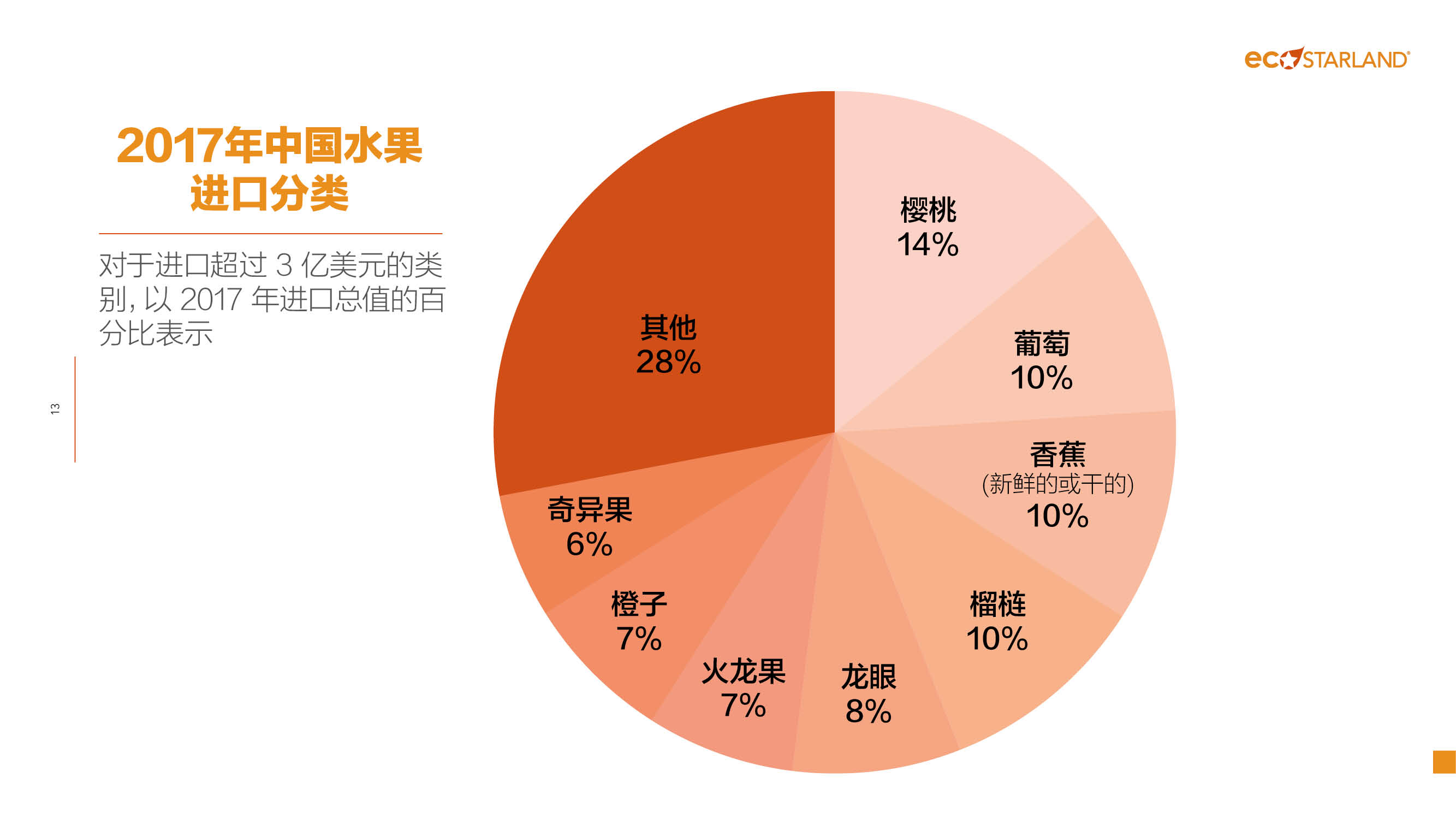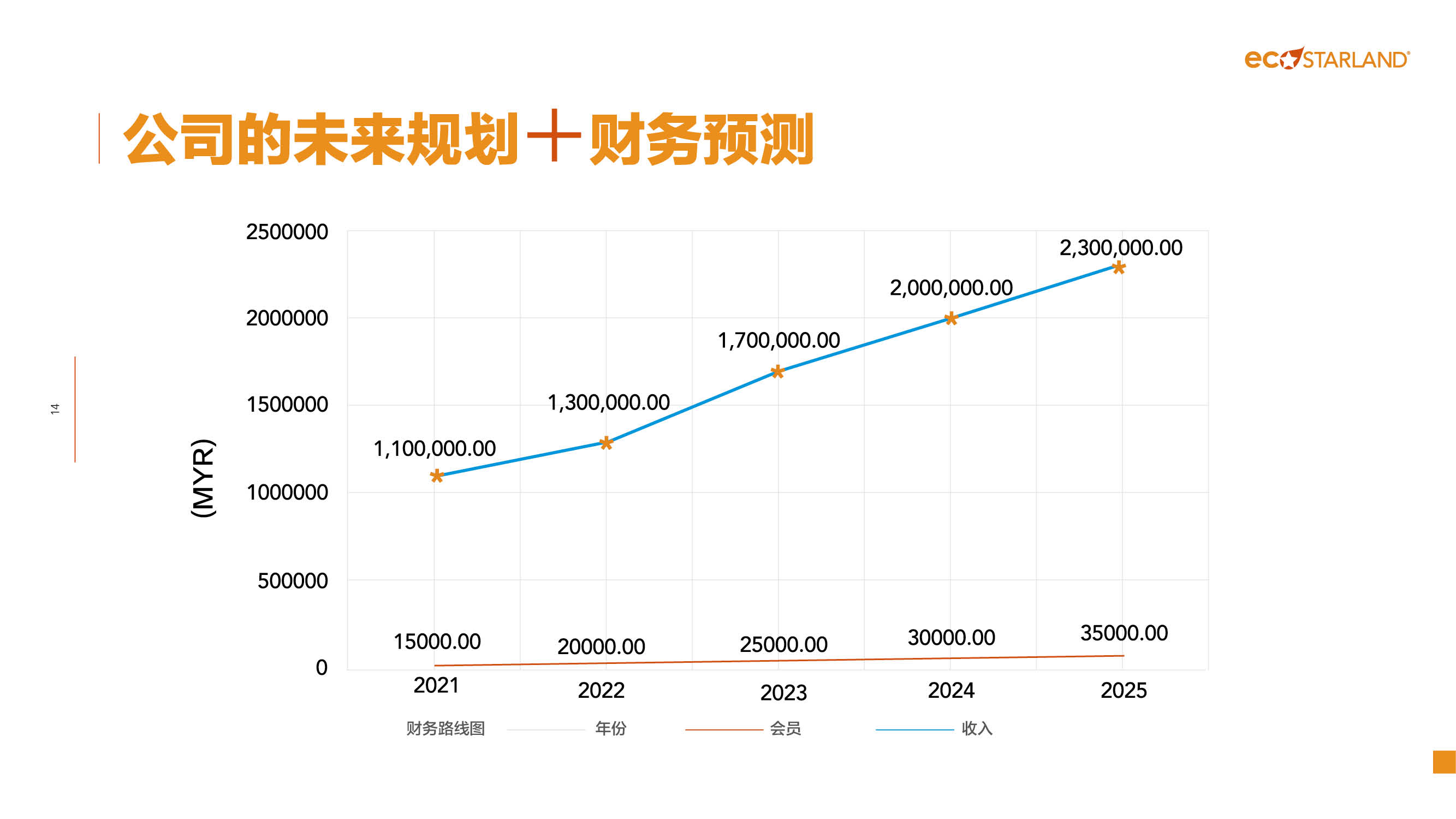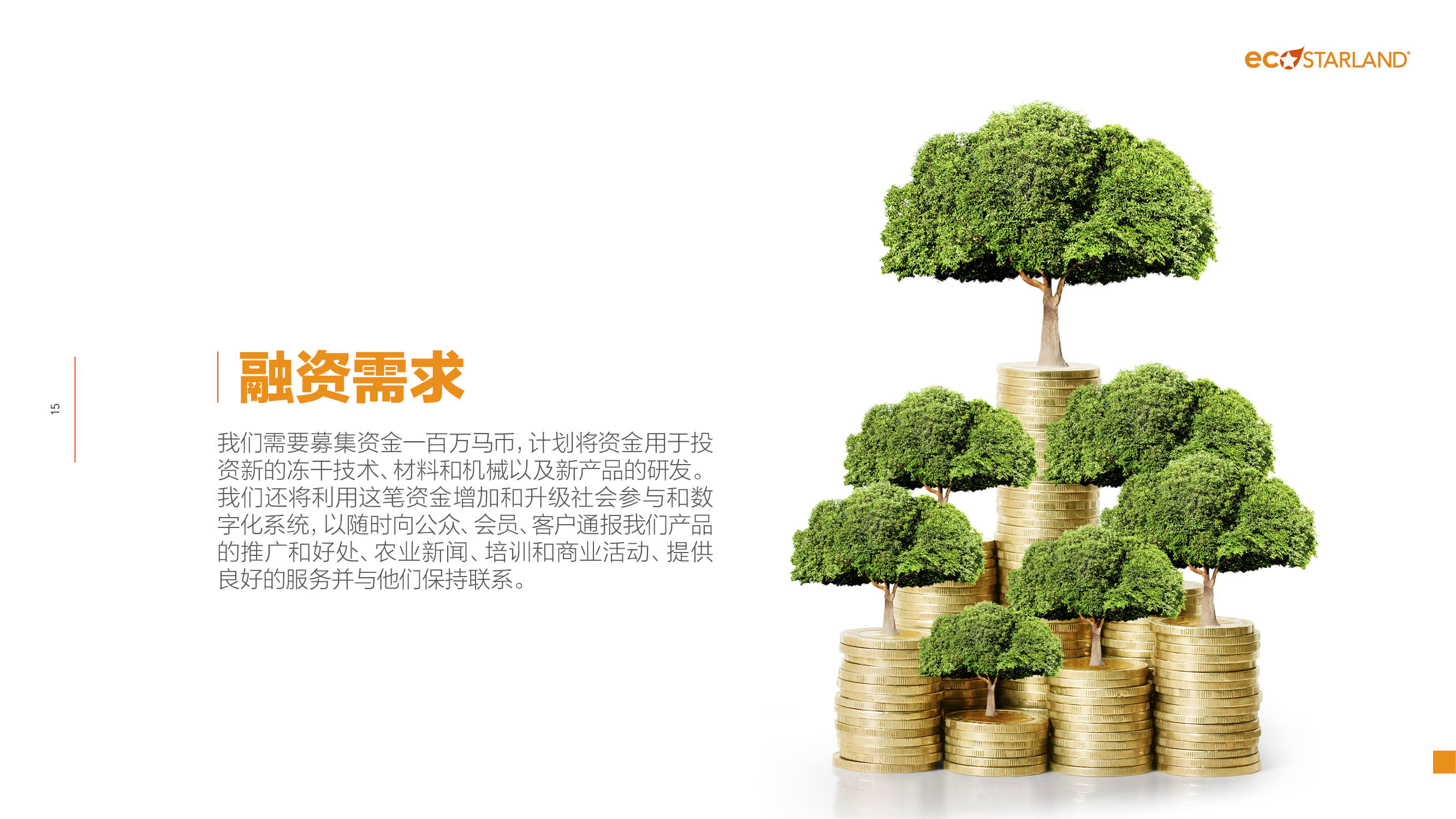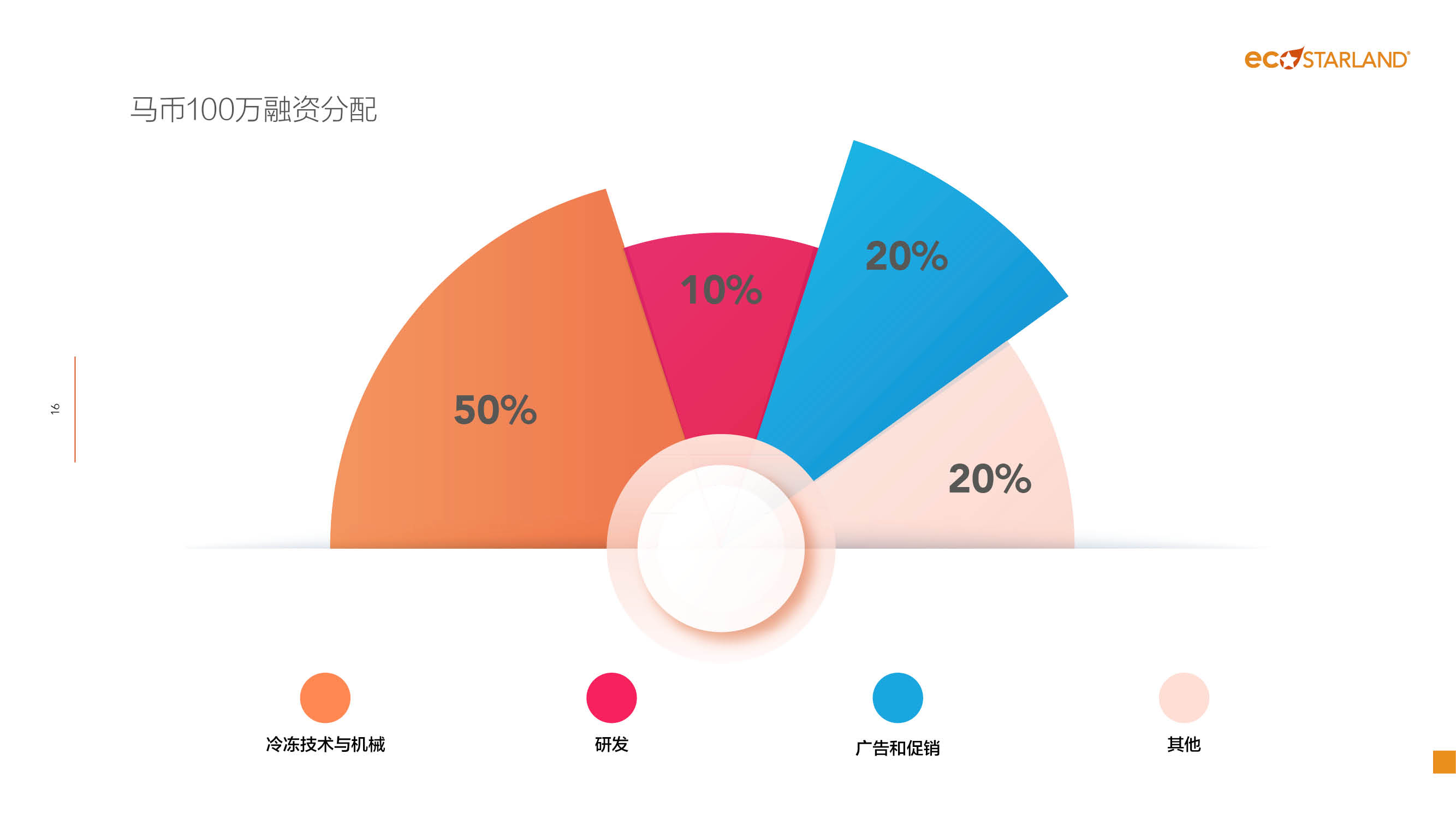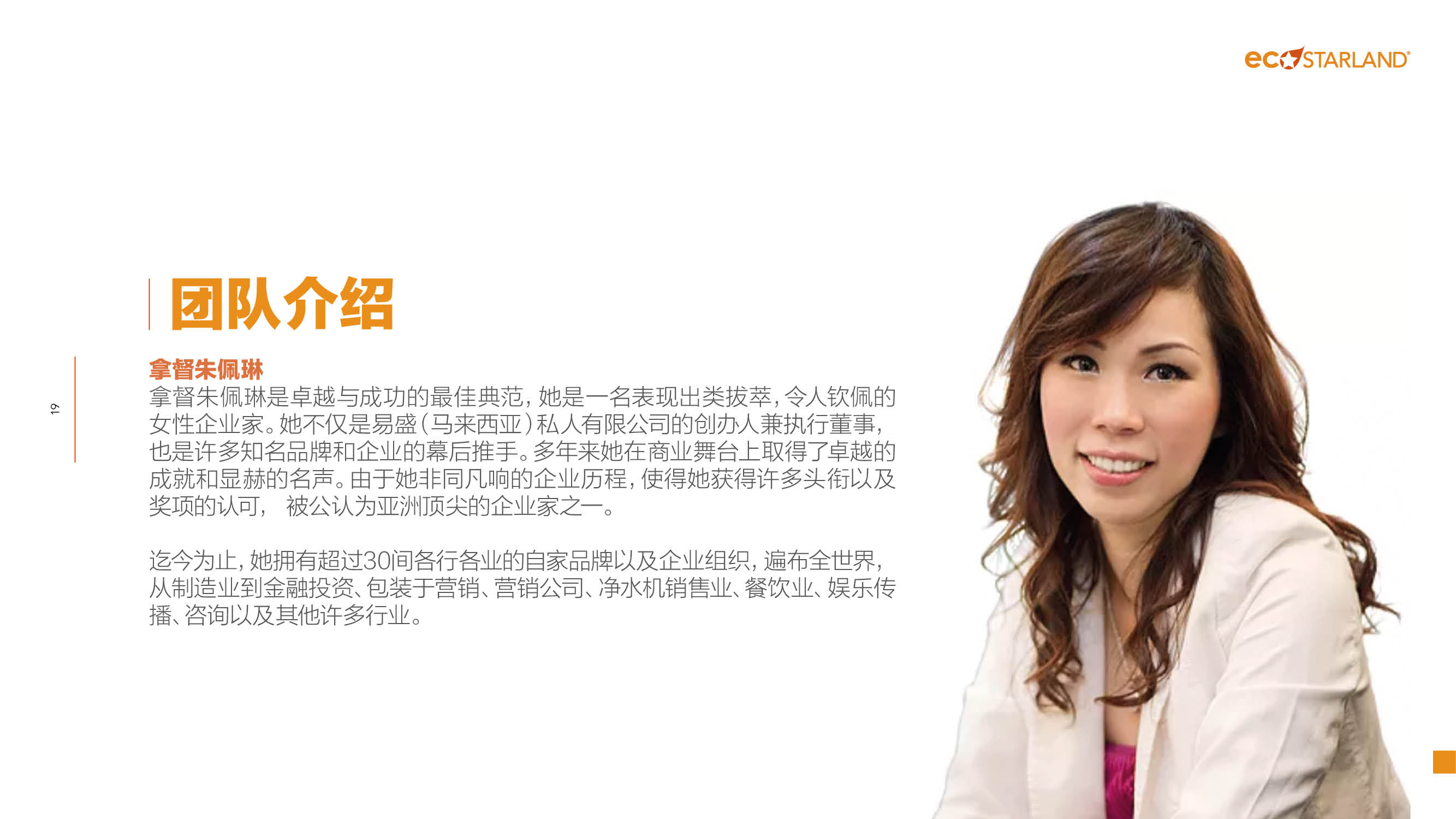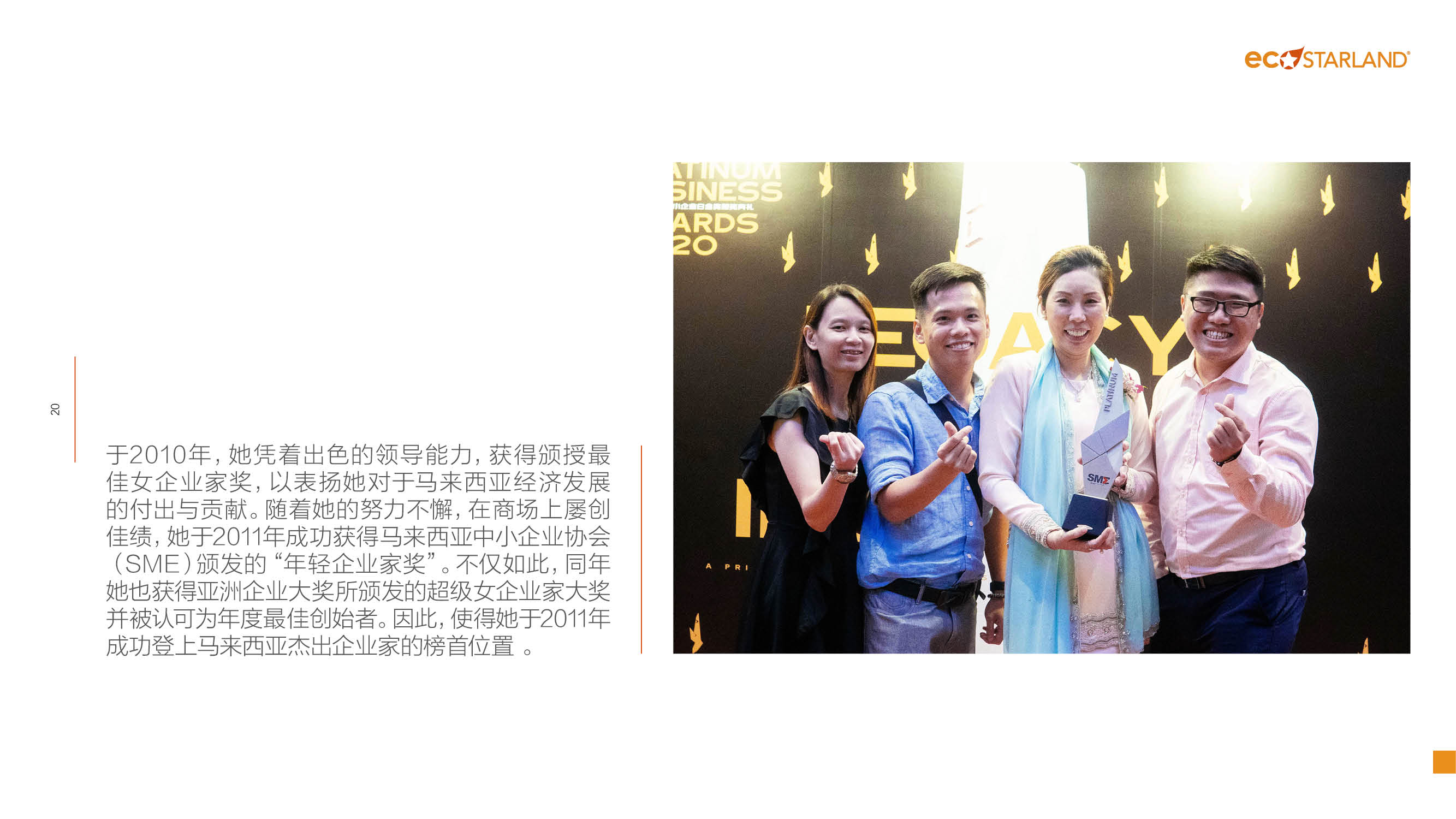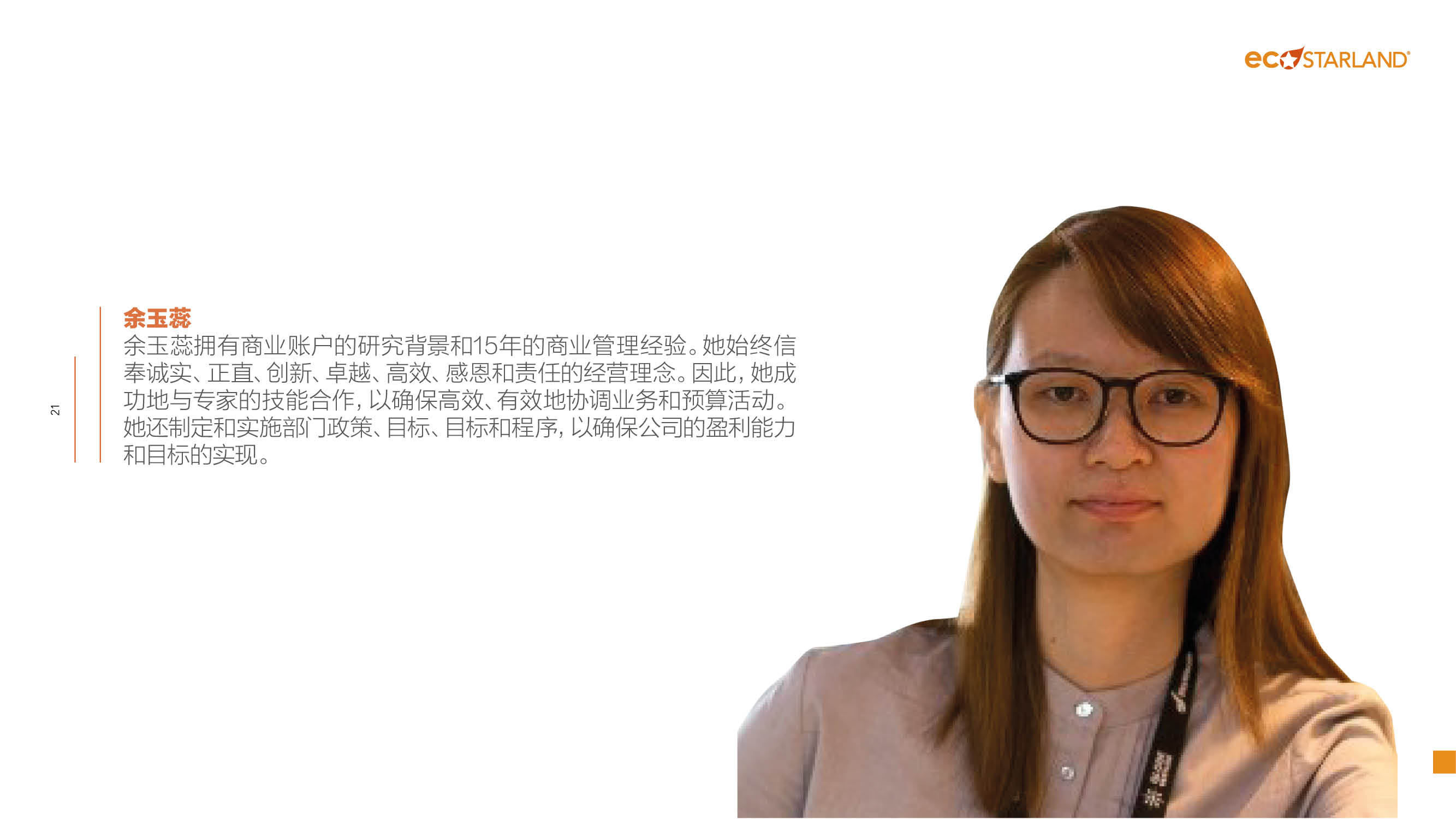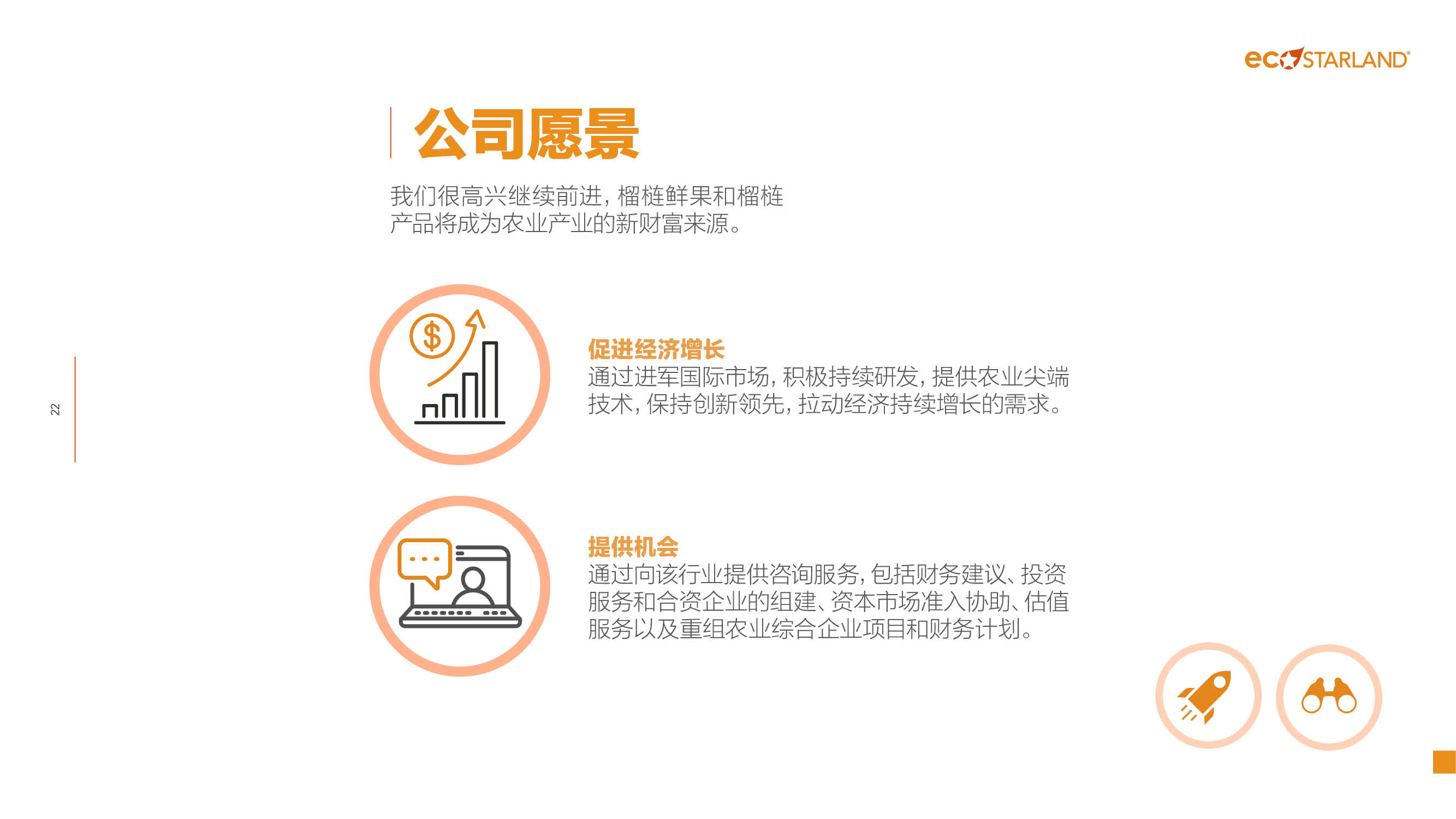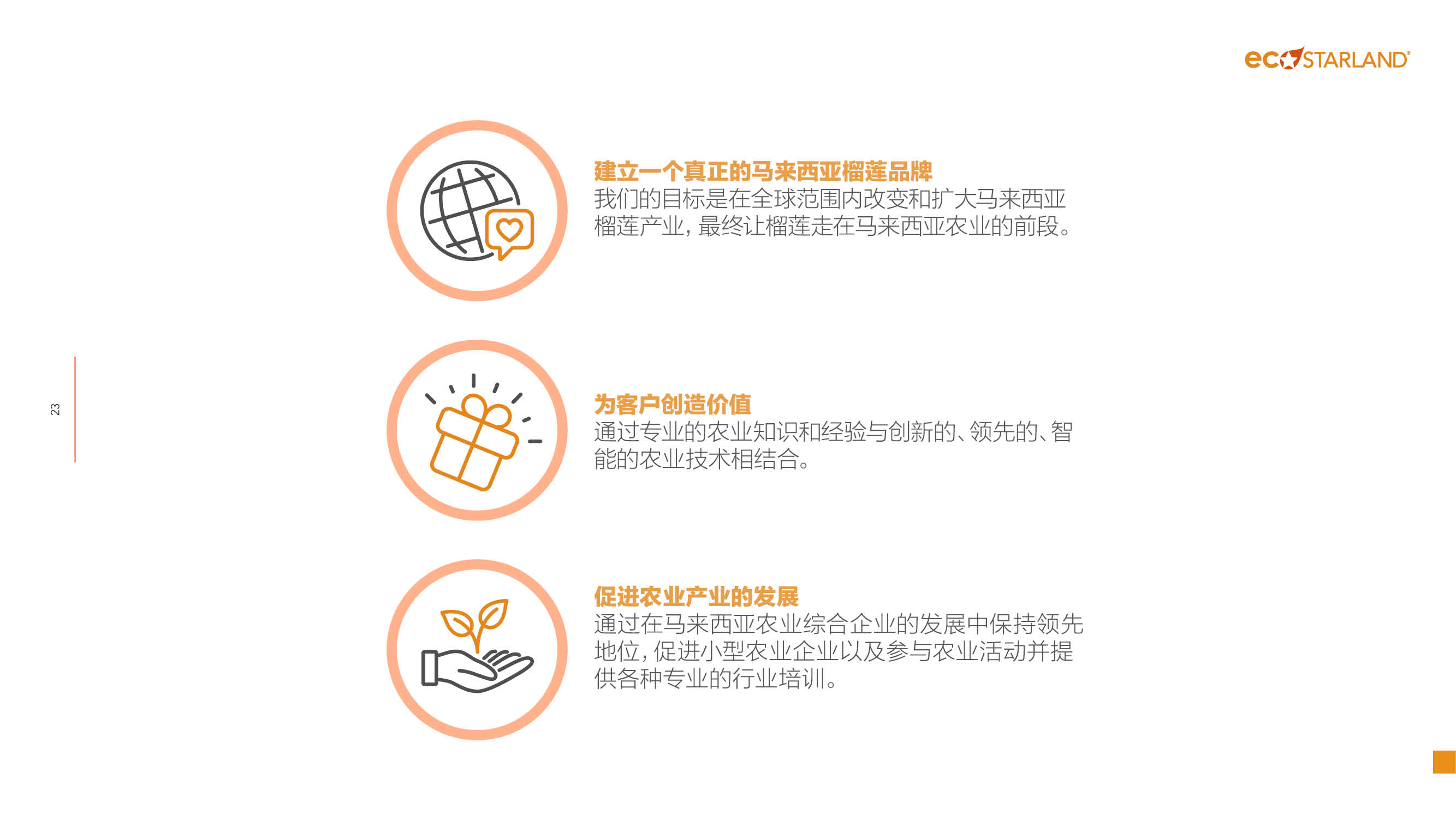 ---
欲知更多详情
请联系我们
---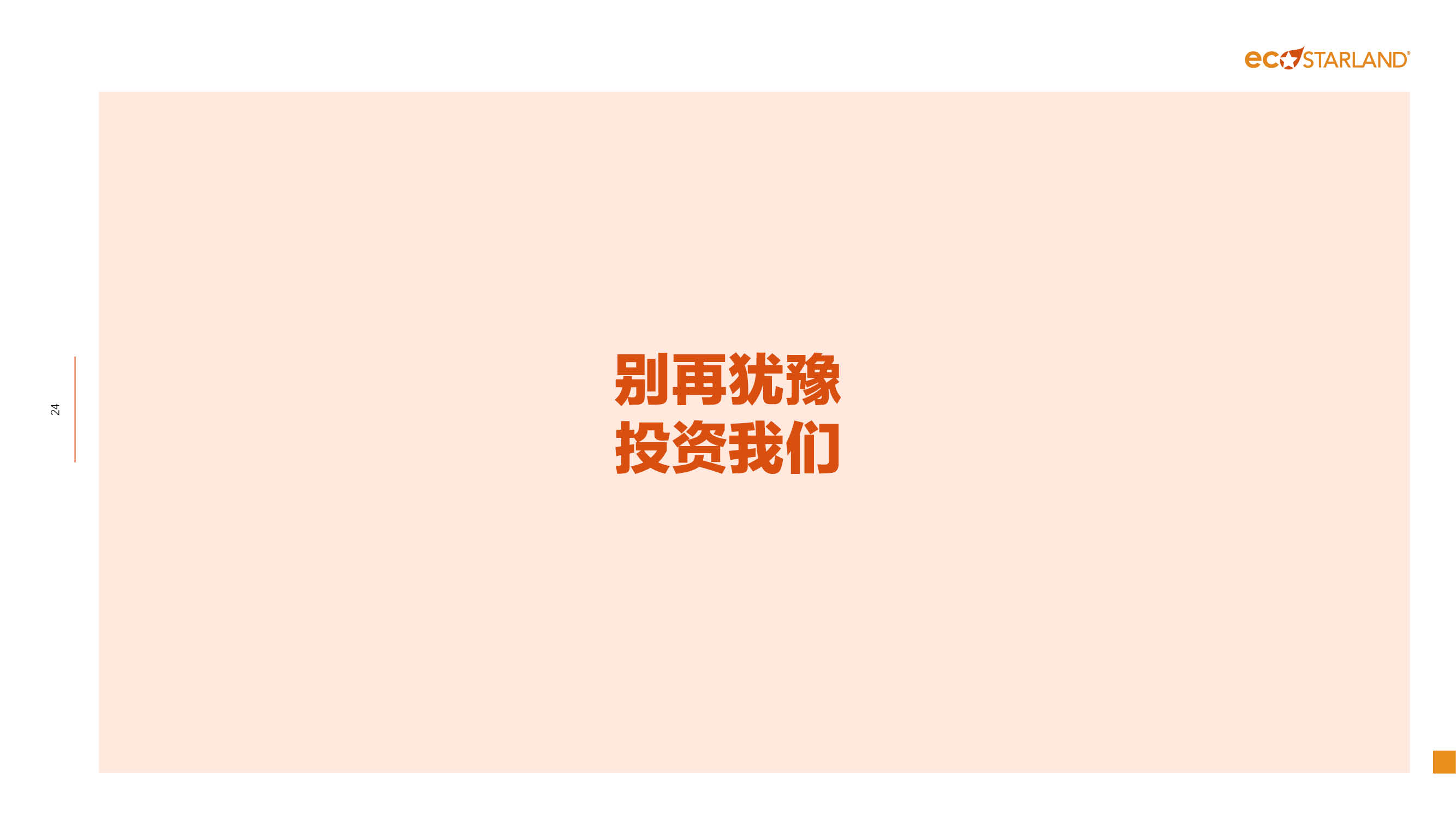 ---
Website: https://www.ecostarland.com/
FB: www.facebook.com/ecostarland/
IG: www.instagram.com/ecostarland/
Whatsapp: Contact Us
---
For further enquiry
Please Contact Us
---
About Us
Embrace with Trust, Sharing with Bloom
I am Dato Yirin Choo, founder of Eco Starland International Sdn Bhd, who aims to break through and stand out in the agricultural industry.
We effectively meet the international market demand by providing high-quality agricultural products through innovation, excellence, and strategic solutions. We are focused on elevating the status of durian from being the "King of Fruits In Malaysia" to being the "Golden Fruit of The World".
Eco Starland developed "Experiential Marketing" that offering and taste premium grown or processed durians and fruits products. These include processing demonstrations, production optimization, new products research and development, farms tours, healthy lifestyle and education programs.
Eco Starland is involved in the full spectrum of the agribusiness value chain, from upstream to downstream activities to continuous R&D. We supply a package of services designated to provide clients with agricultural solutions to improve productivity and profitability on farming enterprises.
Market Problems
Durian is a tropical fruit that has a season and can't all-time in a year. Fruit cannot be duplicated, and it much depends on harvest and instabilities of quality. Eco Starland conducts continuous R&D with a group of elite scientists, technicians, and advisors, assisting us with our commitment to provide high-quality products to our customers. Our R&D capabilities encompass all research area requirements across the value chain, and we probably become the First in Malaysia to develop freeze-dried durians.
Our Solutions
With the Marketing experience concept, the clients can have strong feelings regarding caring for the environment, supporting eco-friendly agricultural practices, and sustainable food systems, both locally and globally, and intense feelings of concern over the quality of services and products, where the consequence of visiting a destination is related to the quality of the products offered, including freshness, flavour, texture, and appearance.

Eco Starland new technology system was created to develop freeze-dried durians to solve durian lovers and buy-in all the times of the year.

Freeze-drying (also known as lyophilization) is a water removal process typically used to preserve perishable materials, intending to extend their shelf life and/or prepare them for transport. Freeze-drying works by freezing the material, reducing the pressure and adding heat to allow the frozen water to change directly to a vapour (sublimate).

A freeze dryer known as a lyophilizer is the machine to dry different types of material to prolong its preservation time. There are many kinds of dryers; a freeze dryer is the best dryer to make high quality dried products. It is pretty different from the dehydrator, drying oven, microwave heating, and vacuum heating drying. Drying needs heat; with those kinds of drying methods, heating is at room temperature, so it has harmful to material, and there is vast nutrition and biological activity loss in the drying procedure.
[Benefits of Freeze-Dried Fruits]
Retain biological activity – To retain physical activity as much as possible, the fruits must be in a low-temperature environment, but on the contrary, drying needs heat involved. The heating processing is to get the material's water wholly frozen to solid, and the fruits are completely dried. So, the biological activity is significantly retained.

Nutrition – By using freeze-dried technology, the fruits retain 97% of the nutritional value.

Taste, colour and appearance – Fruits maintain flavour, freshness, and appearance as they were first harvested. The volume of the freeze-dried fruits has not changed, and it is the real high quality preserved fruits
Our Strength
Malaysia has unique geographical advantages; blessed with natural resources, abundant sunshine and adequate rainfall. It is a natural greenhouse perfect for fruits and vegetable cultivation. Eco Starland International Sdn Bhd owns a farm called "Fruit Farm", located in Karak, Pahang. It is surrounded by mountains, ponds and natural valleys – a tropical paradise. The farm is set to develop into a modern demonstration orchard with advanced technology.
FruitFarm was awarded MyGap certification, representing that its orchards planted durians and fruits with peace of mind, safety, and quality assurance following the standard operating procedures. This highly credible certification will promote the Group'Group'sopment in the international market in future.
"Malay" is Good Agricultural Practice" ( MyGap ) is driven by the Good Farm Practice Scheme Malaysia ( SALM ) outperformance levels ( or rules ) of agricultural production, which must be achieved and which are encouraged among the producers. SALM is a certification scheme designed by the Department of Agriculture 2002 to recognize farms that practice environmentally friendly GAP and produce a quality product safe and suitable for consumption. MyGap is generally recognized by the international market, including Southeast Asia countries, China, Japan, South Korea and Australia, an essential passport for Malaysian food exports.
Besides this, Eco Starland has also been awarded "BEST Durian Plantation" by Robert Kiyosaki and SME Platinum Business - Innovation Excellence Award. PLATINUM BUSINESS AWARDS (formerly known as SME Recognition Award) is an annual award programme organized by the SME Association of Malaysia to honour SMEs and individuals for their outstanding achievements and contributions in their respective fields.
Business/Revenue Model
Durian lover, Fruits lover, Consumer, Business and Marketer are our valuable customer. So, We are using ad-based revenue models to create ads for a specific website, service, and app and place them on strategic, high-traffic channels. Besides, we always have seasonal offers and promotions to attract customers. Besides, we also have a friend intro friend program to attract more customers and benefits them.
Our Traction
Eco Starland International Sdn Bhd has developed into a one-stop eco-agricultural and trading hub for cultivating and developing eco-tourism and trading business for customers worldwide. Therefore, we got countless members local and worldwide together with Hong Kong and China agents to promote the durian products market.

Market Potential
National durian production is expected to increase to 443,000 metric tonnes by 2030, said Ministry of Agriculture and Food Industries (MAFI) marketing and export division secretary Khalid Ibrahim. Also, a total of 23,381 metric tonnes of durian and processed products worth RM118.2 million was exported to the country major export destinations of durian Singapore, Hong Kong, US, China and Vietnam this year.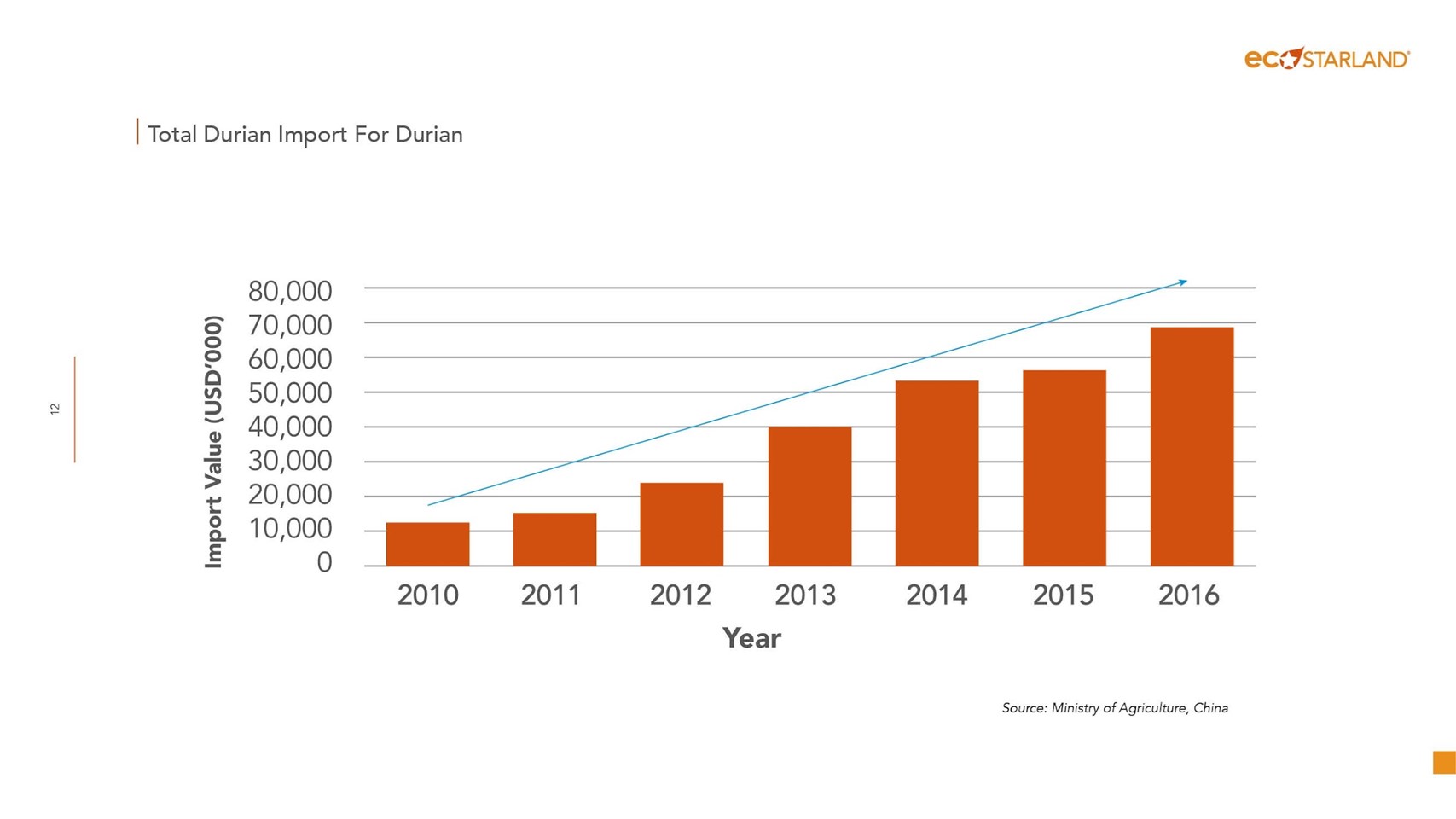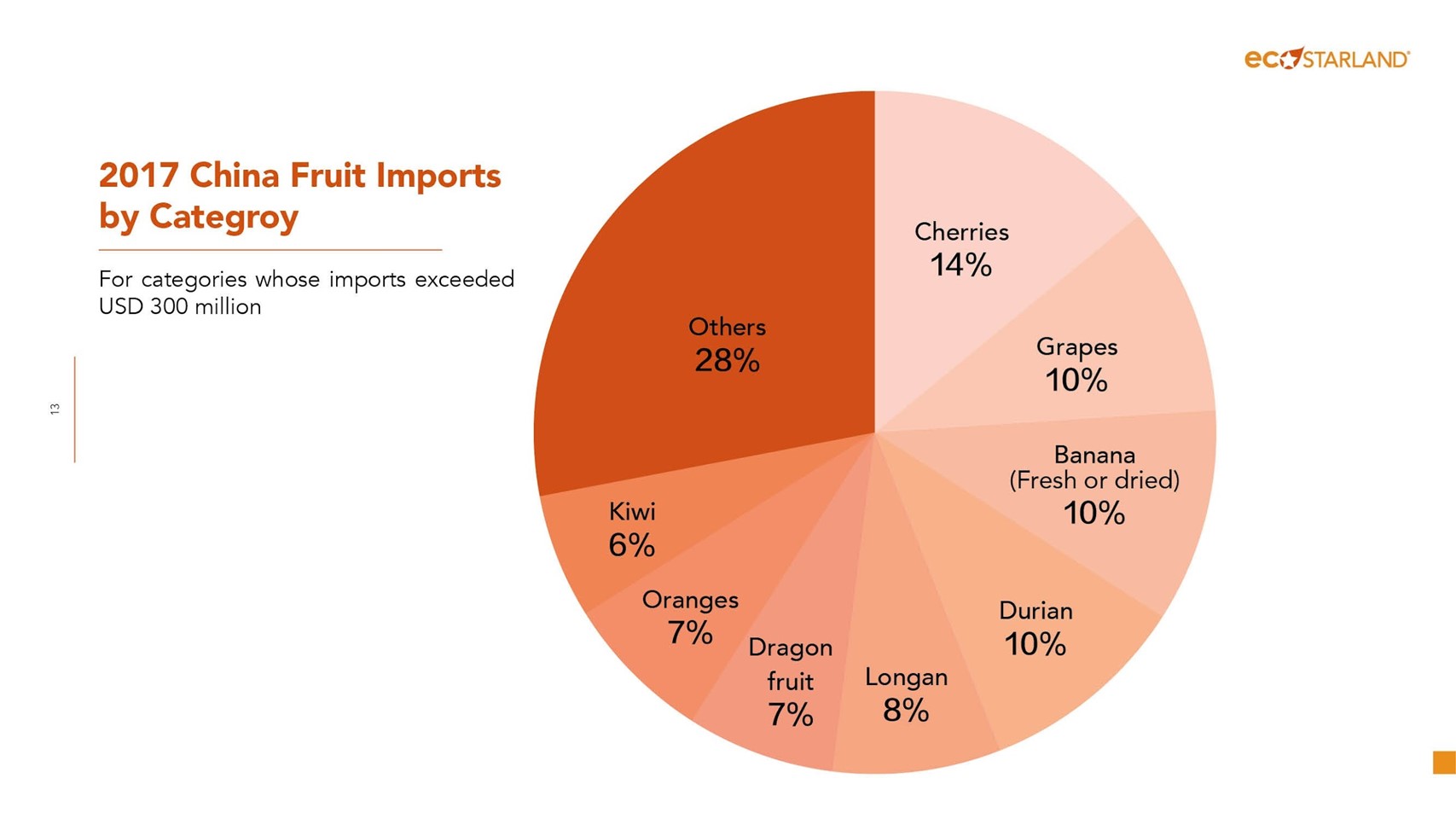 Company's Financial Forecast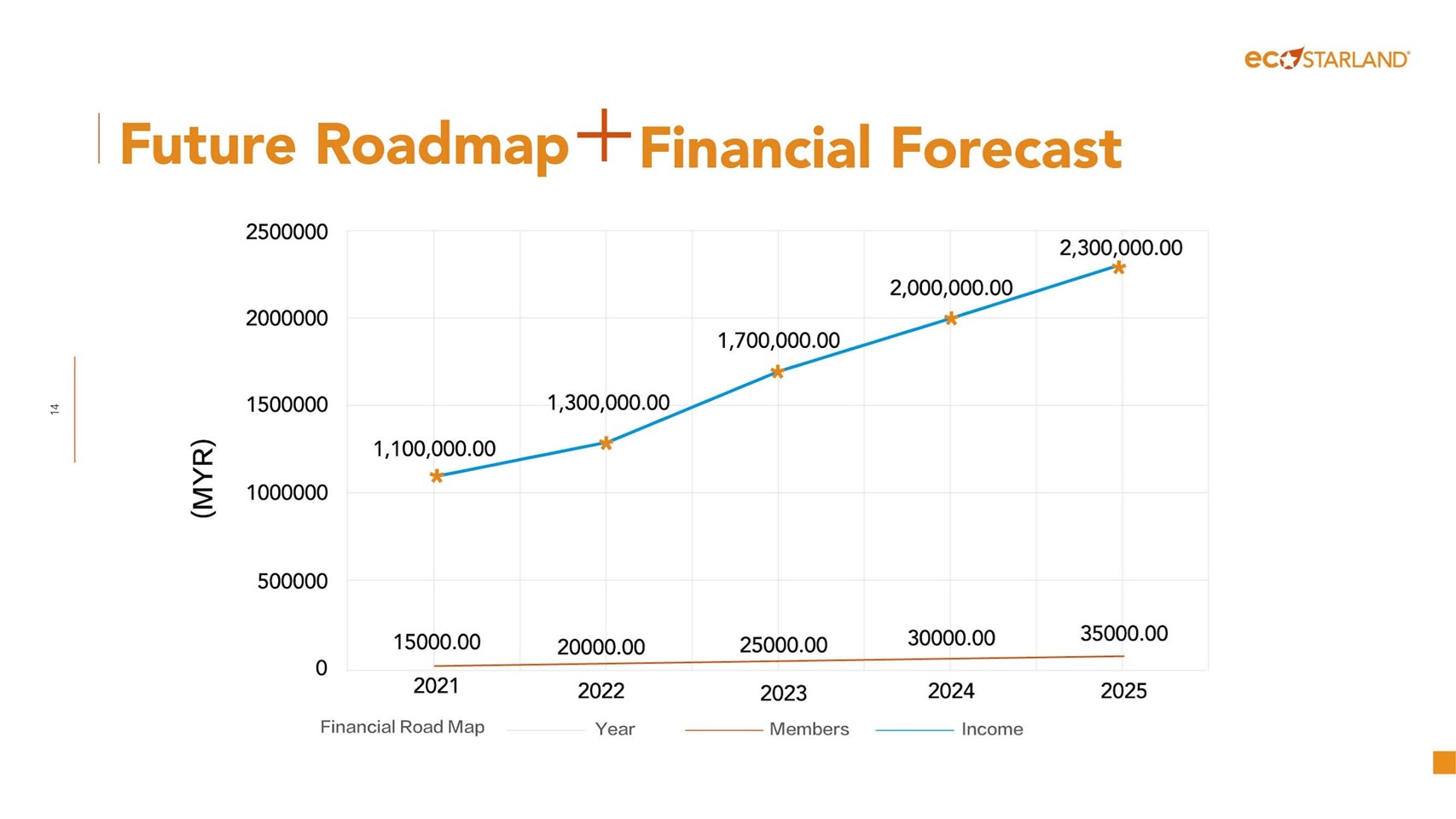 Why Equity Crowdfunding
Need raises fund RM1 Million. We will use the fund to invest in the NEW freeze-dried technology, material and machinery, and the new product research and development. We also will use the fund to increase and upgrade the social engagement and digitalize system to notify the public, members, clients about the promotion and benefits of our products, agriculture news, training and business activities all the time as this is important for us to provide good service and stay touch with them.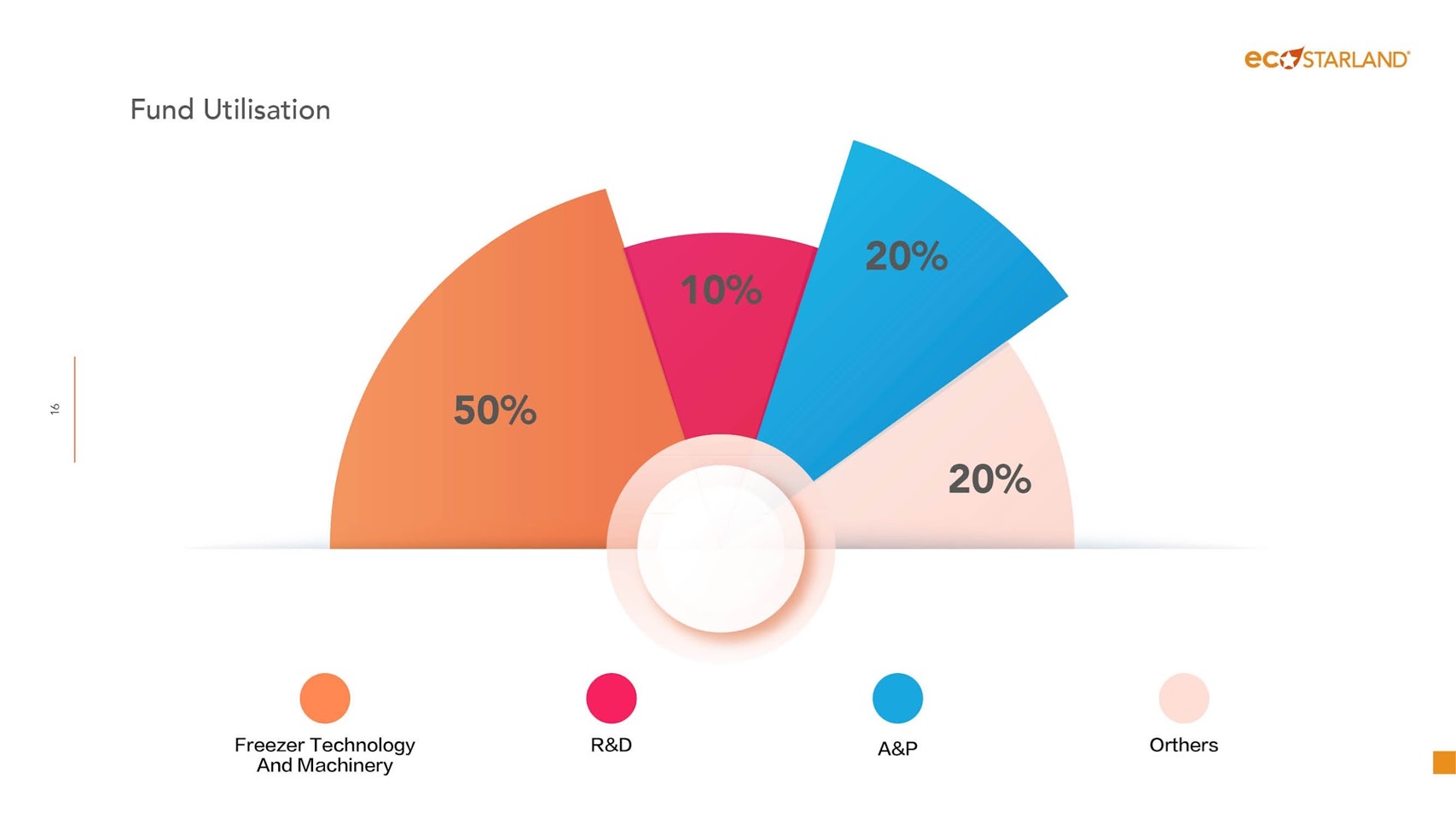 Mission / Vision
Make durians and durians products be the new source of wealth in the agricultural industry. Below are the mission and vision set up by Eco Starland:
Build A Truly Malaysian Durian Brand
Our objective is to transform and expand the Malaysian durian industry globally and ultimately for durians to be at the forefront of the Malaysian agricultural sector.
Create Value for Customers
By integrating expert agricultural knowledge and experience with innovative, leading-edge, smart farming technology.
Promote Growth of the Agricultural Industry
By staying ahead in the development of the Malaysian agribusiness, promoting small-scale agriculture businesses, participating in agricultural activities and providing various professional industry training.
By engaging in the international market, adopting active and continuous research & development to provide cutting-edge technology in the agricultural industry, staying innovative to stay ahead, and stimulating the demand for constant economic growth.
By offering advisory services to the industry, including financial advice, investment services and joint-venture formation, capital market access assistance, valuation services, and restructuring agribusiness projects and financial plans.
We would like to invite you to join us, together, witnessing the growth of the company!
---
Term Sheet
---
Investment Packages
---
Core Team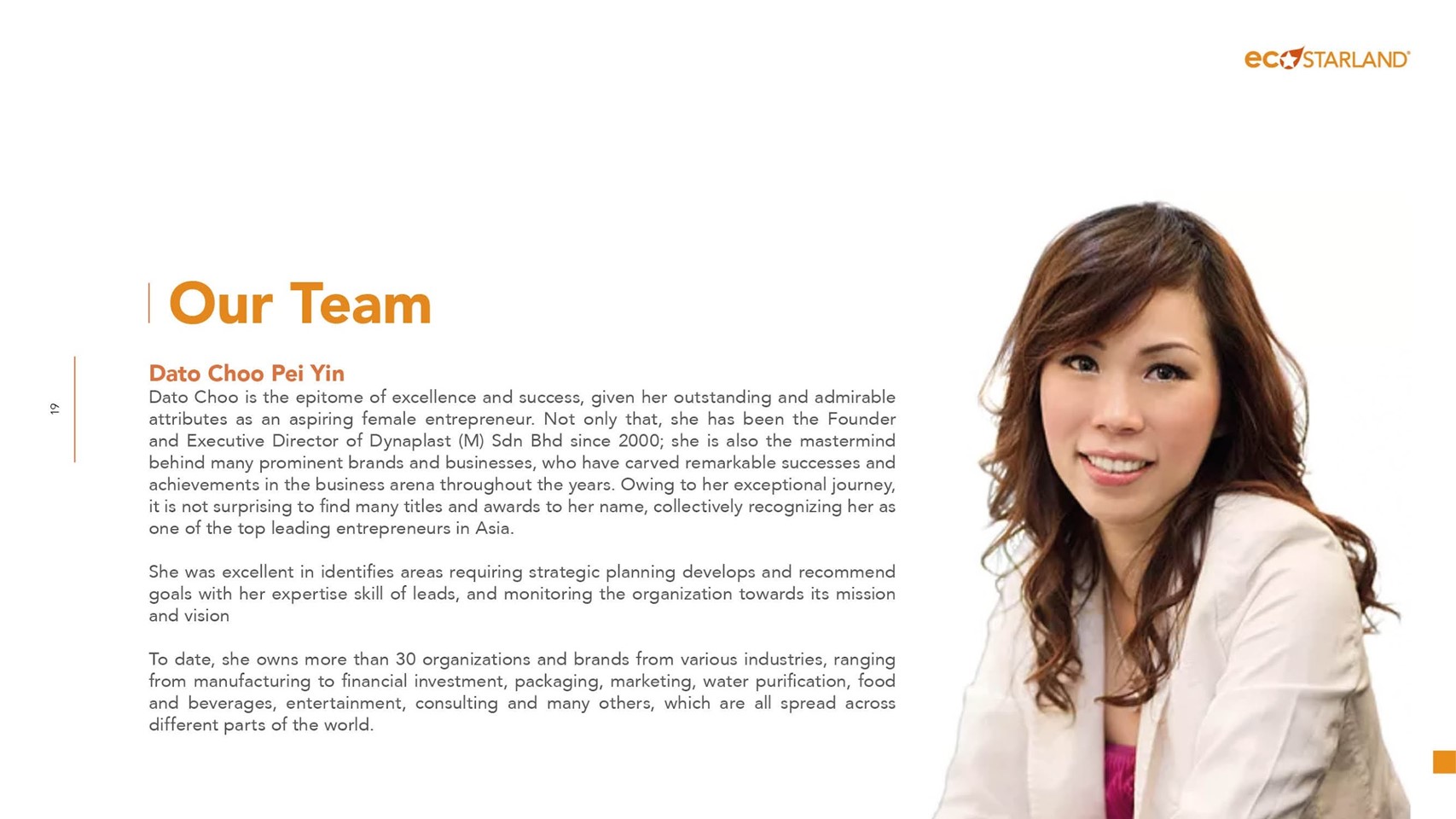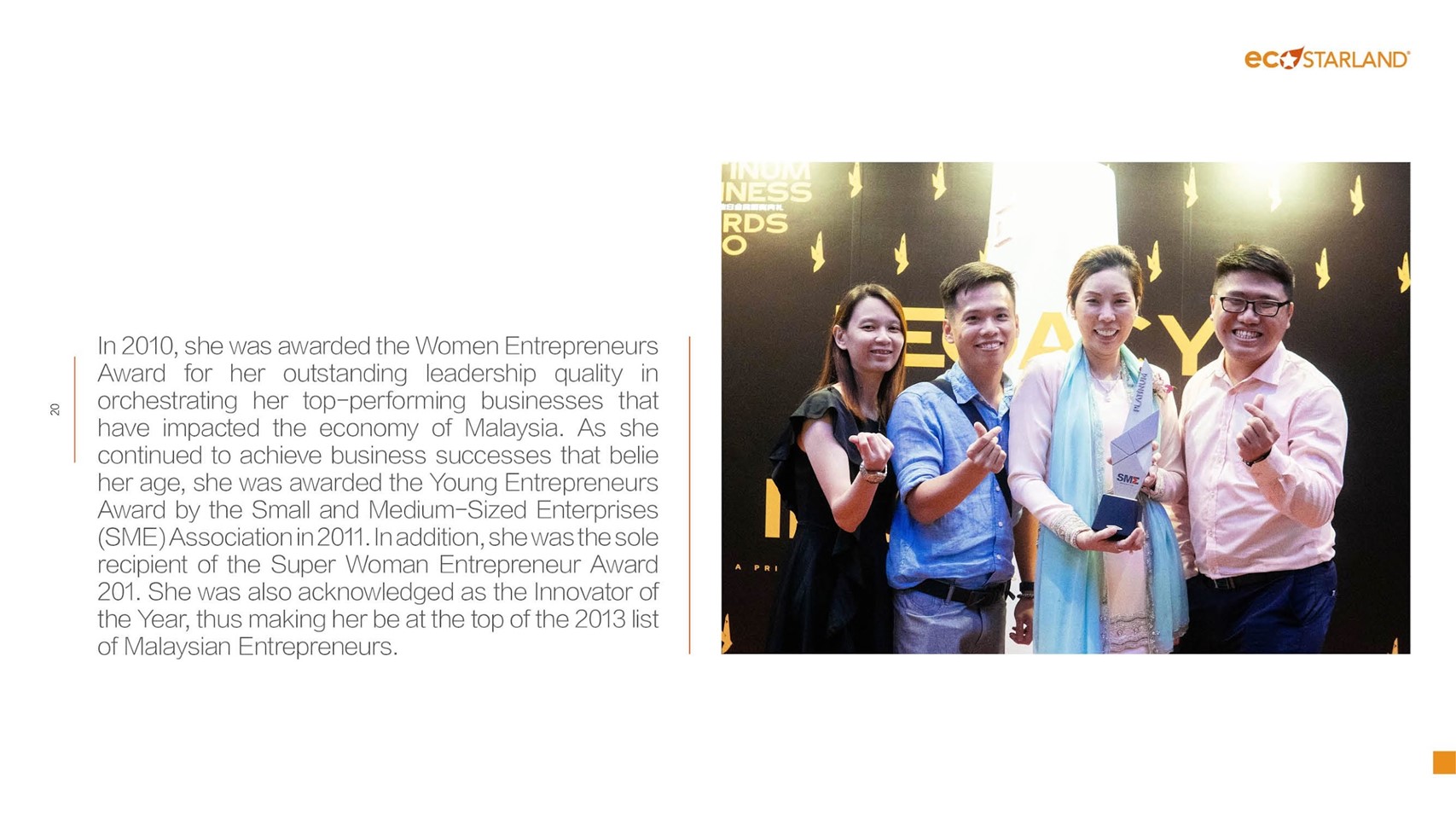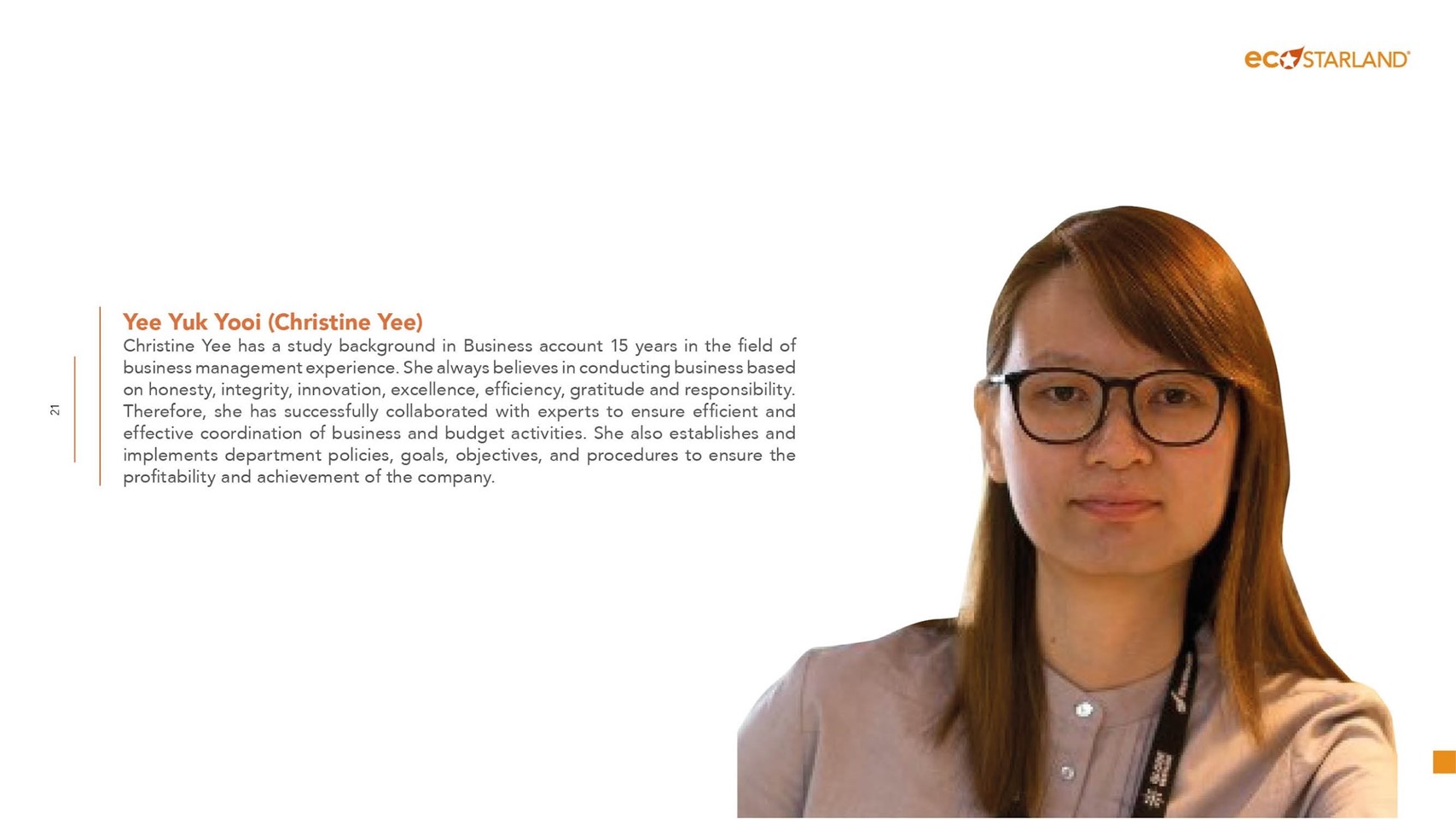 ---
For further enquiry
Please Contact Us
---
Founder's Pitch Deck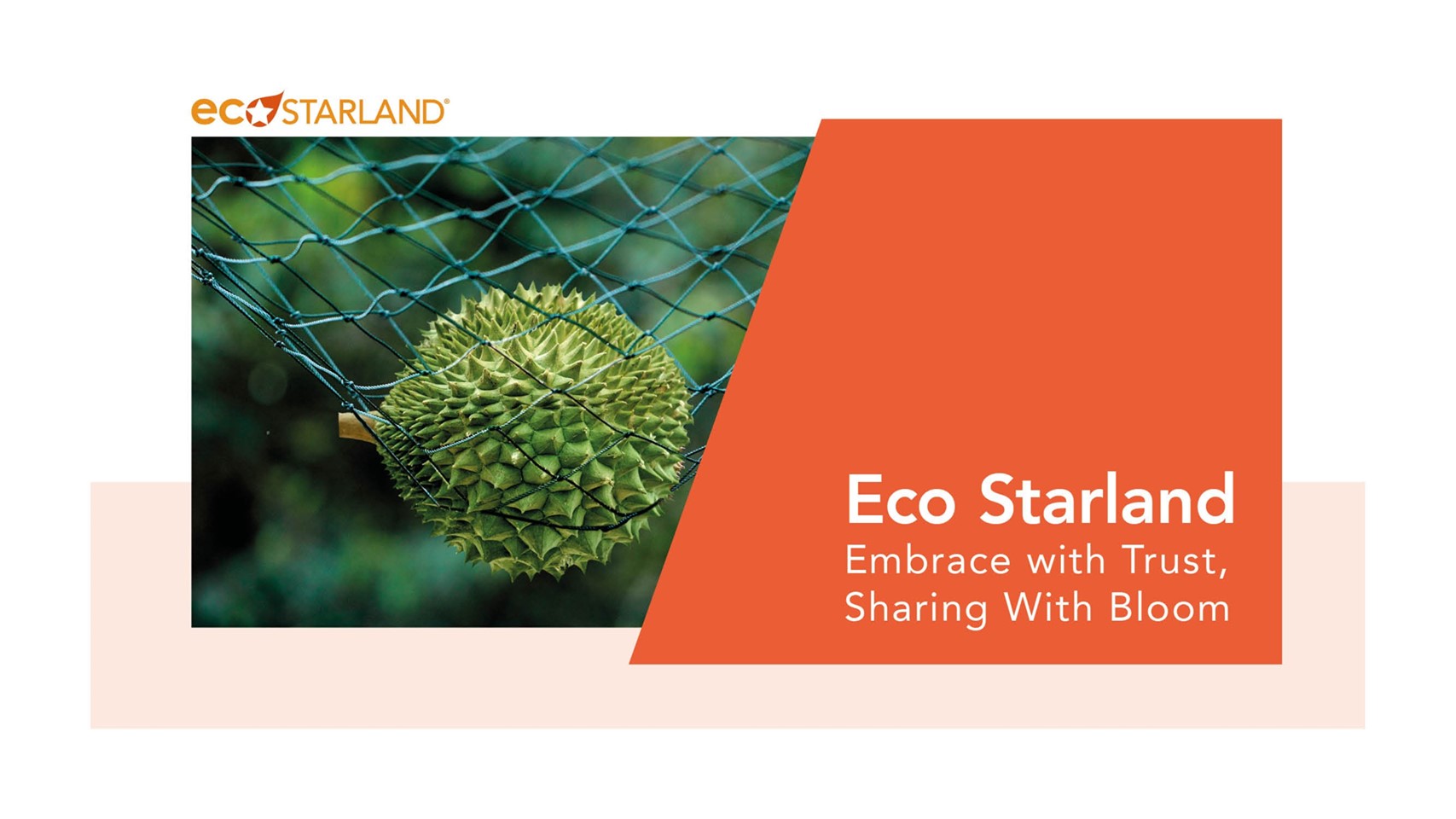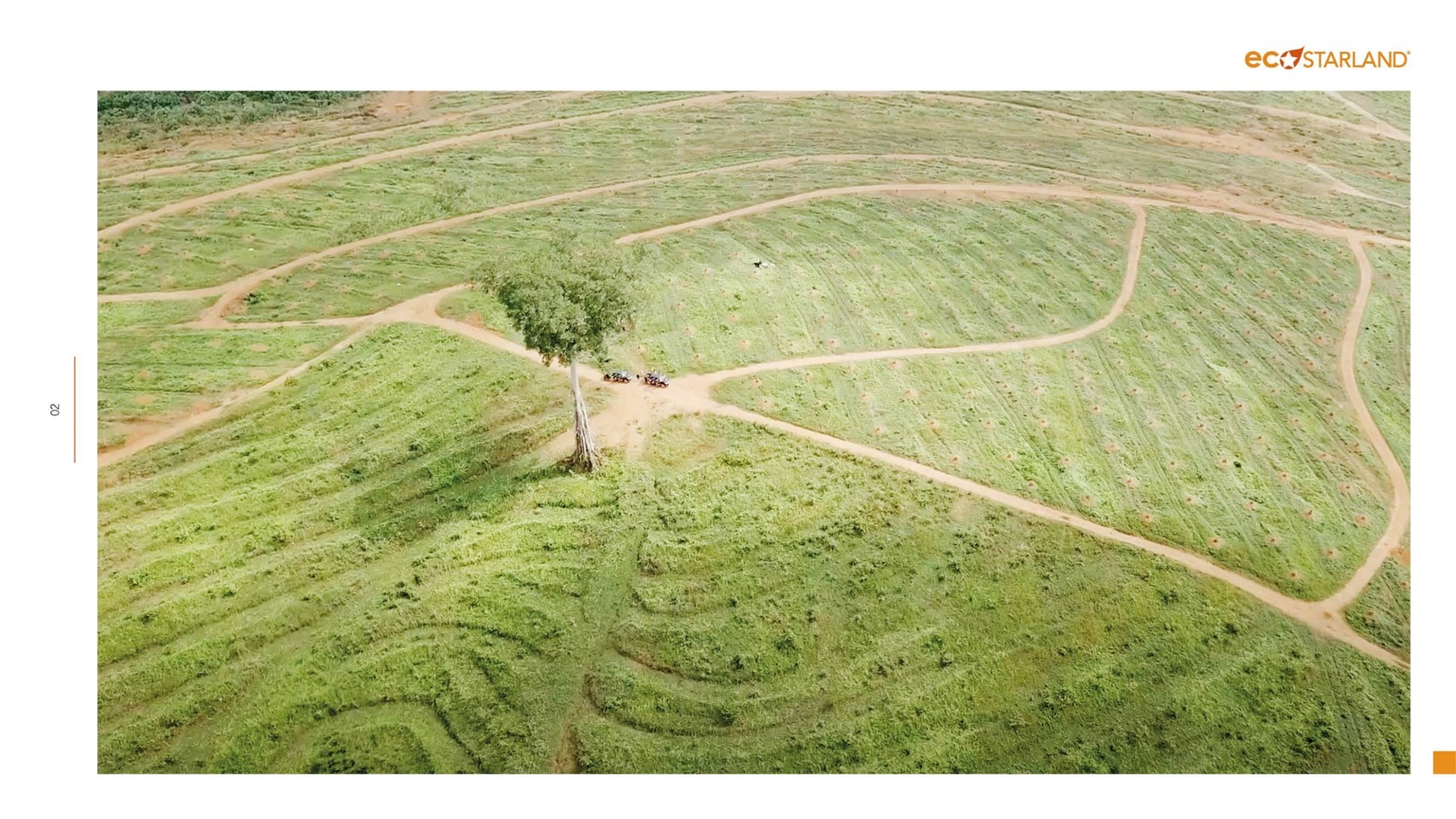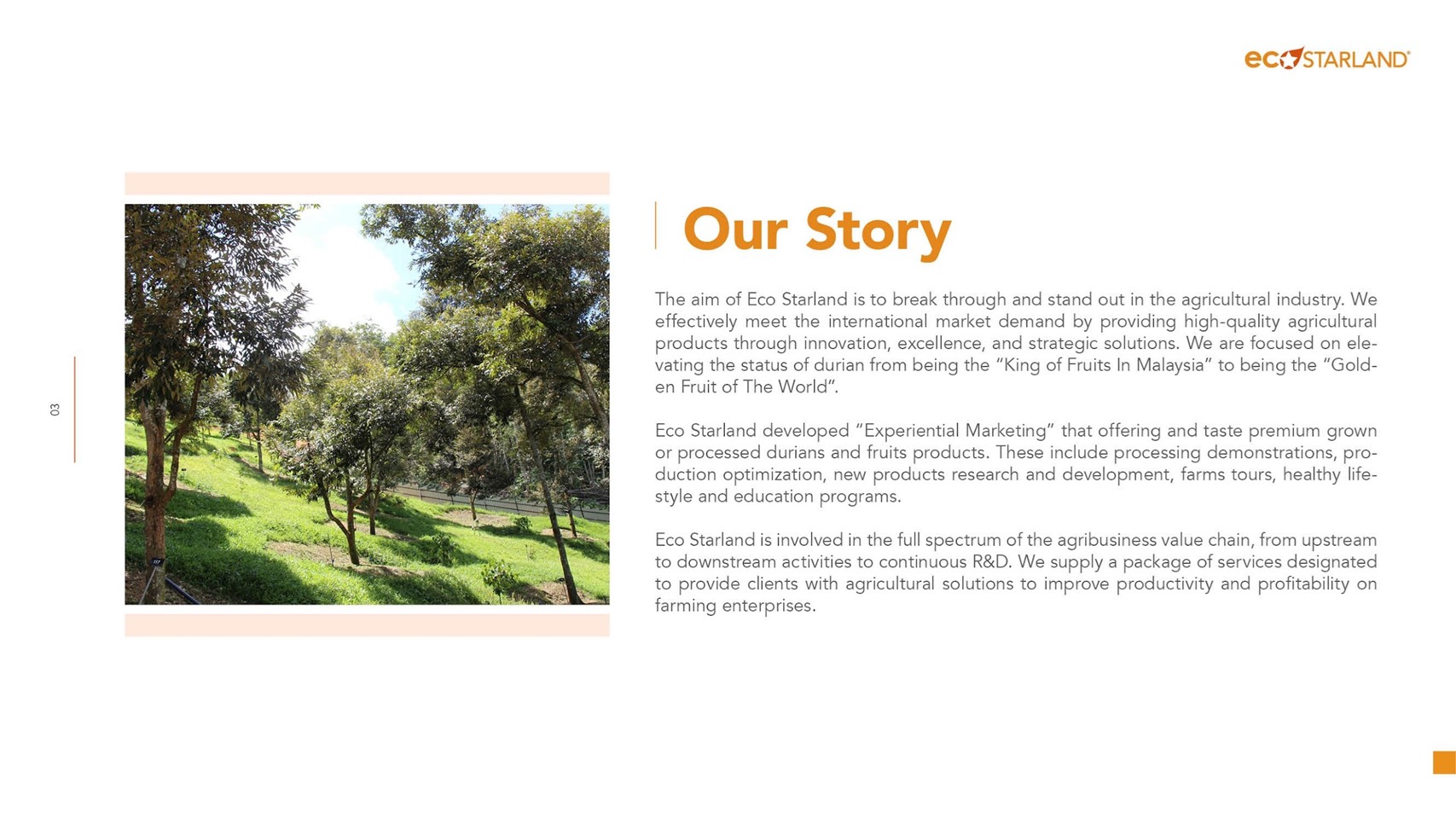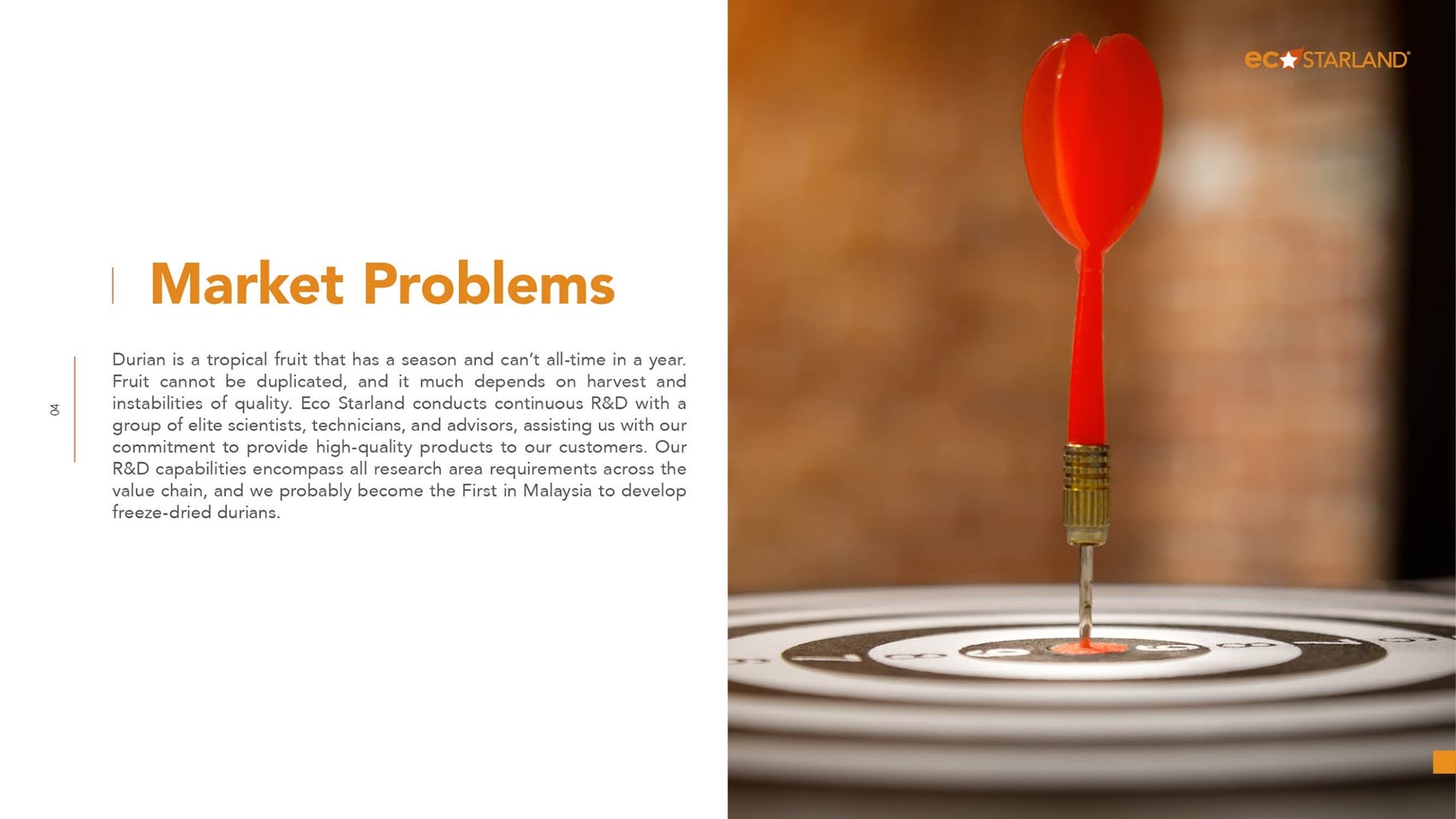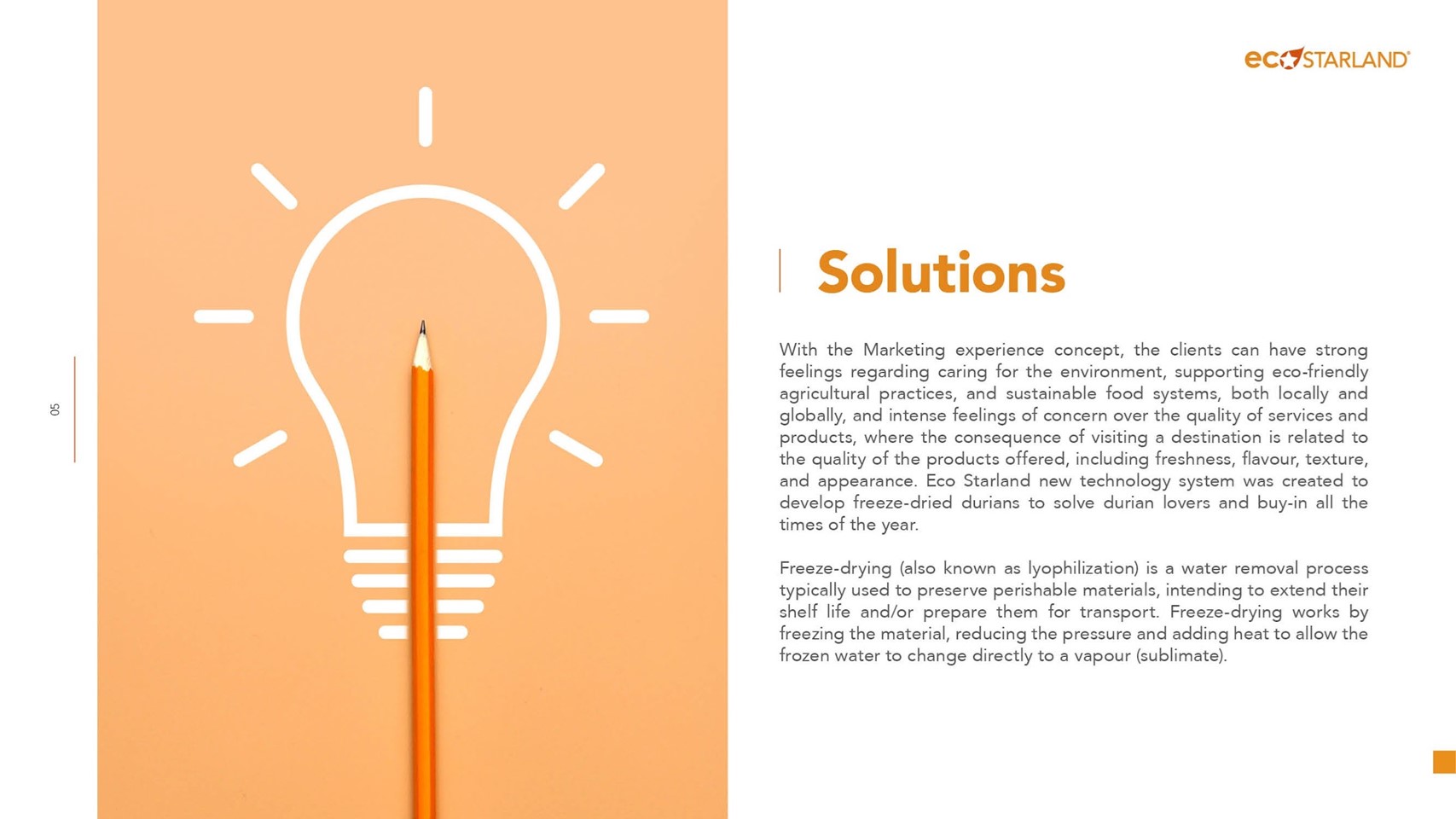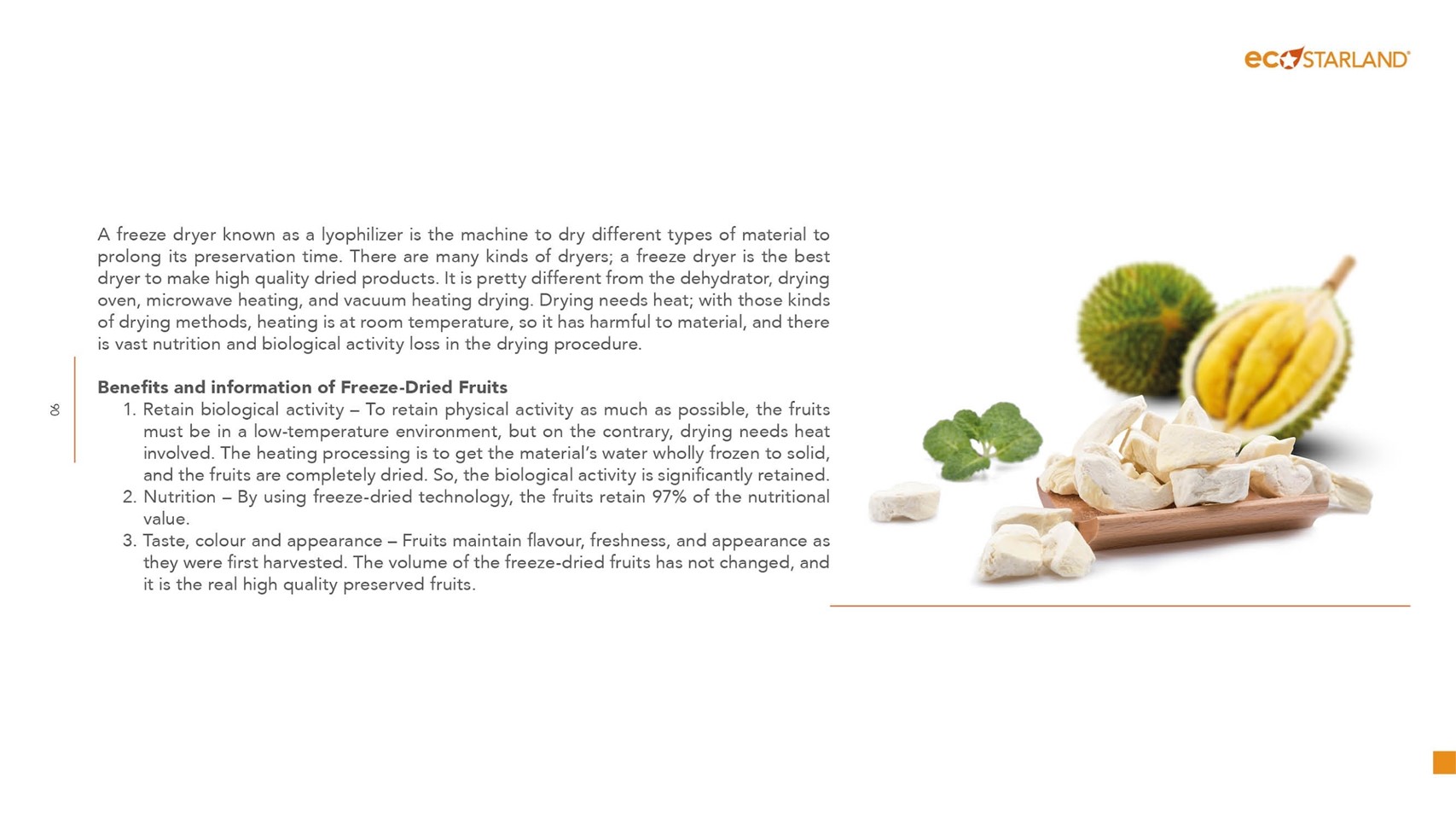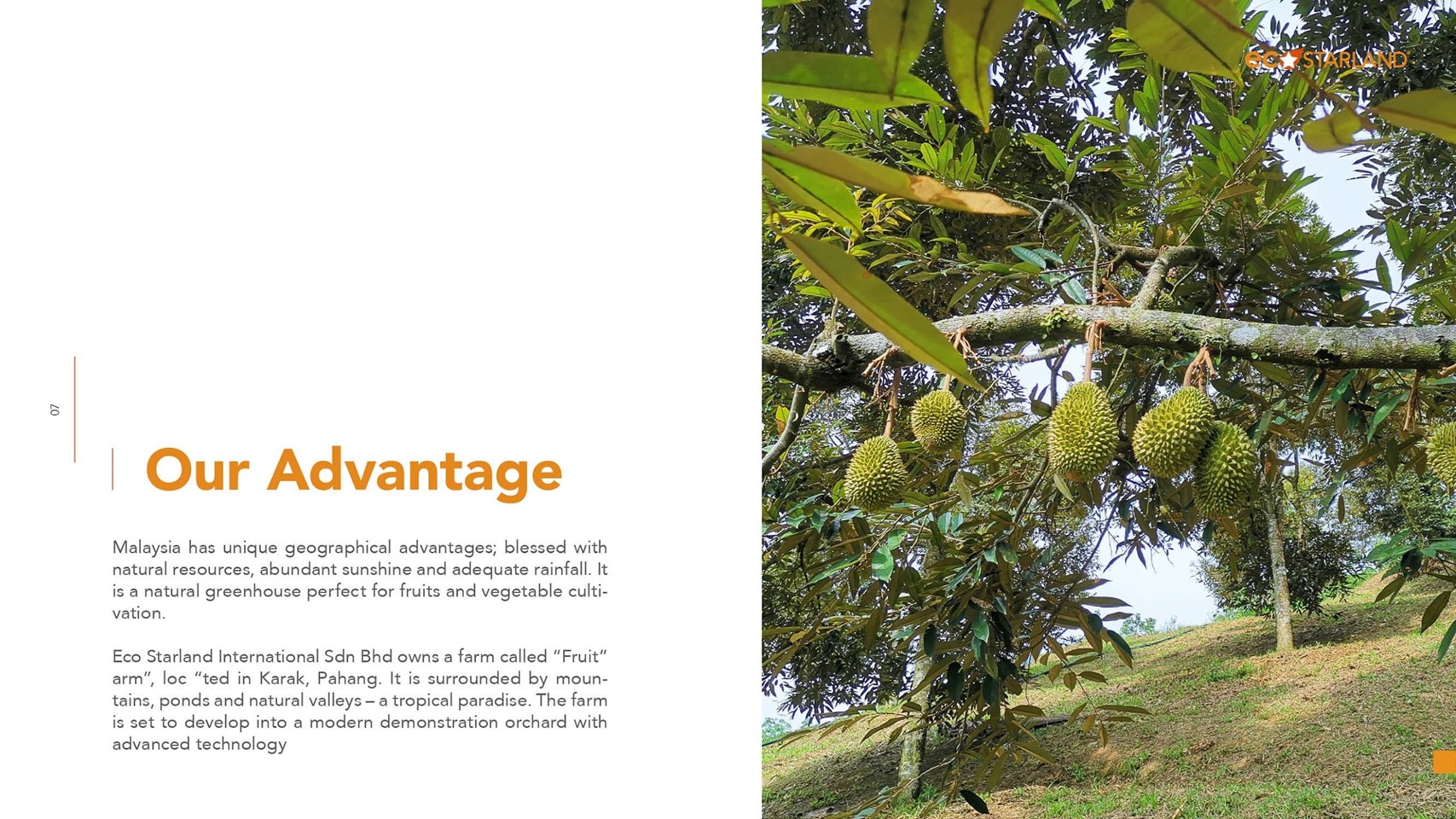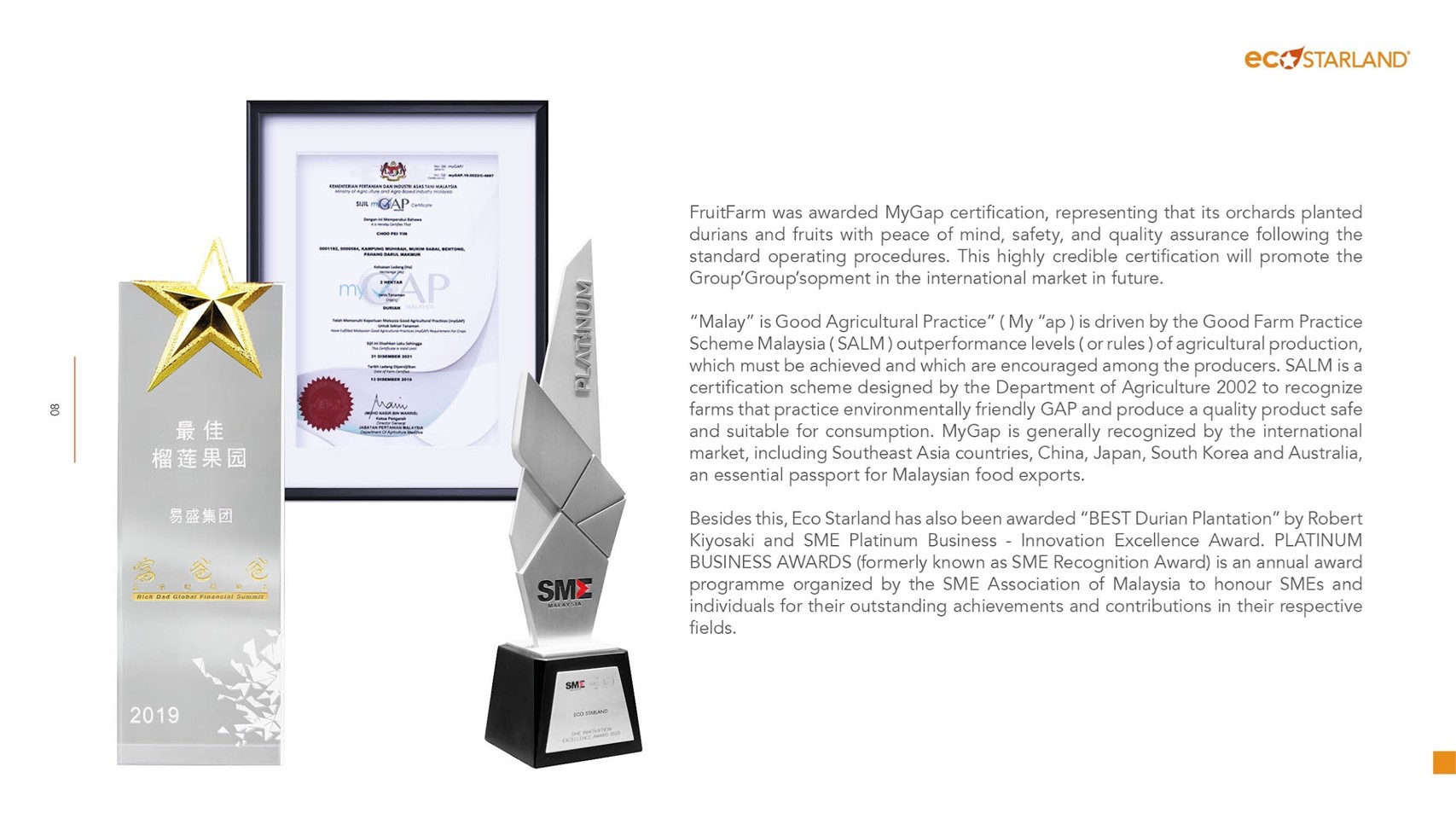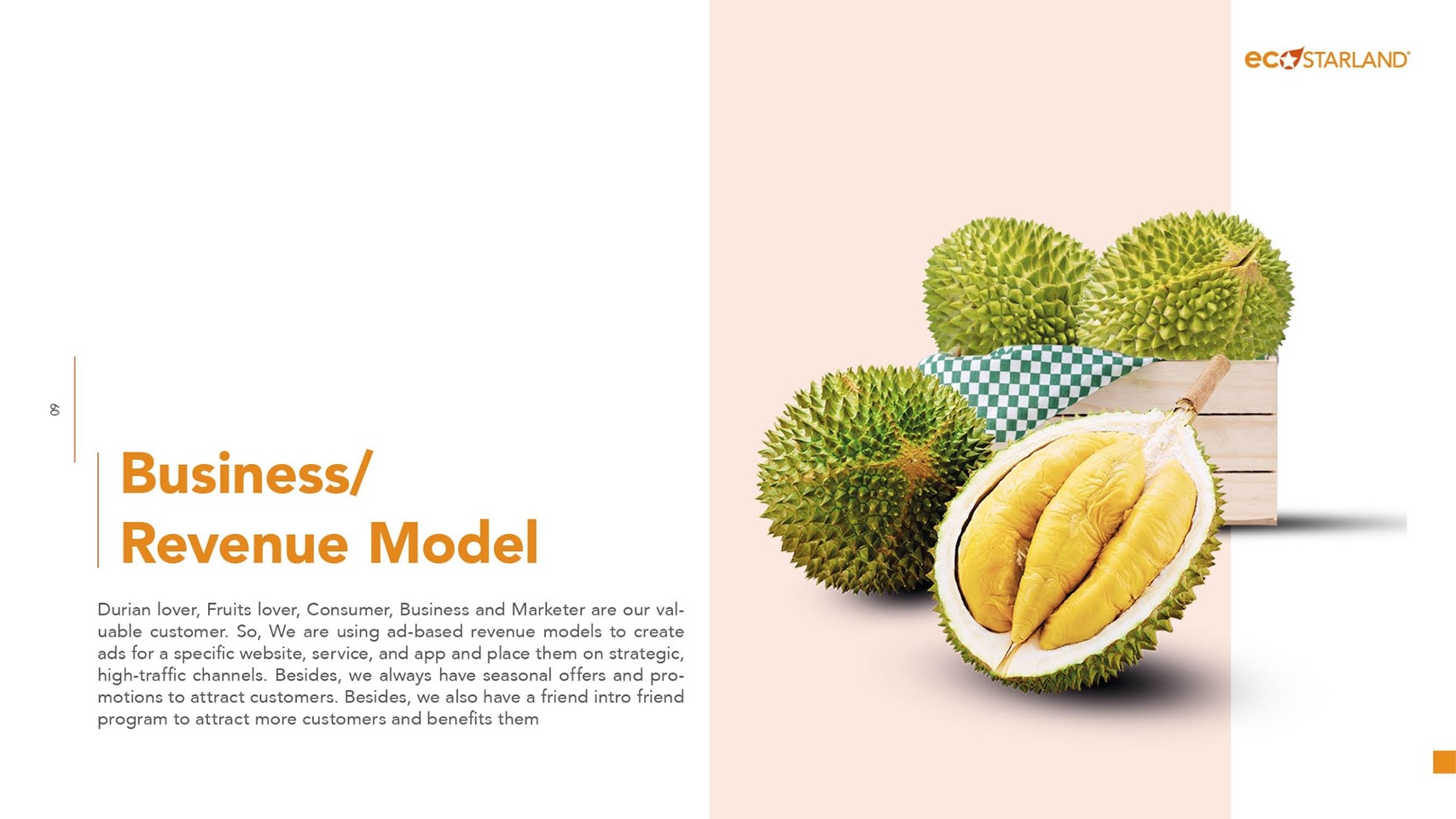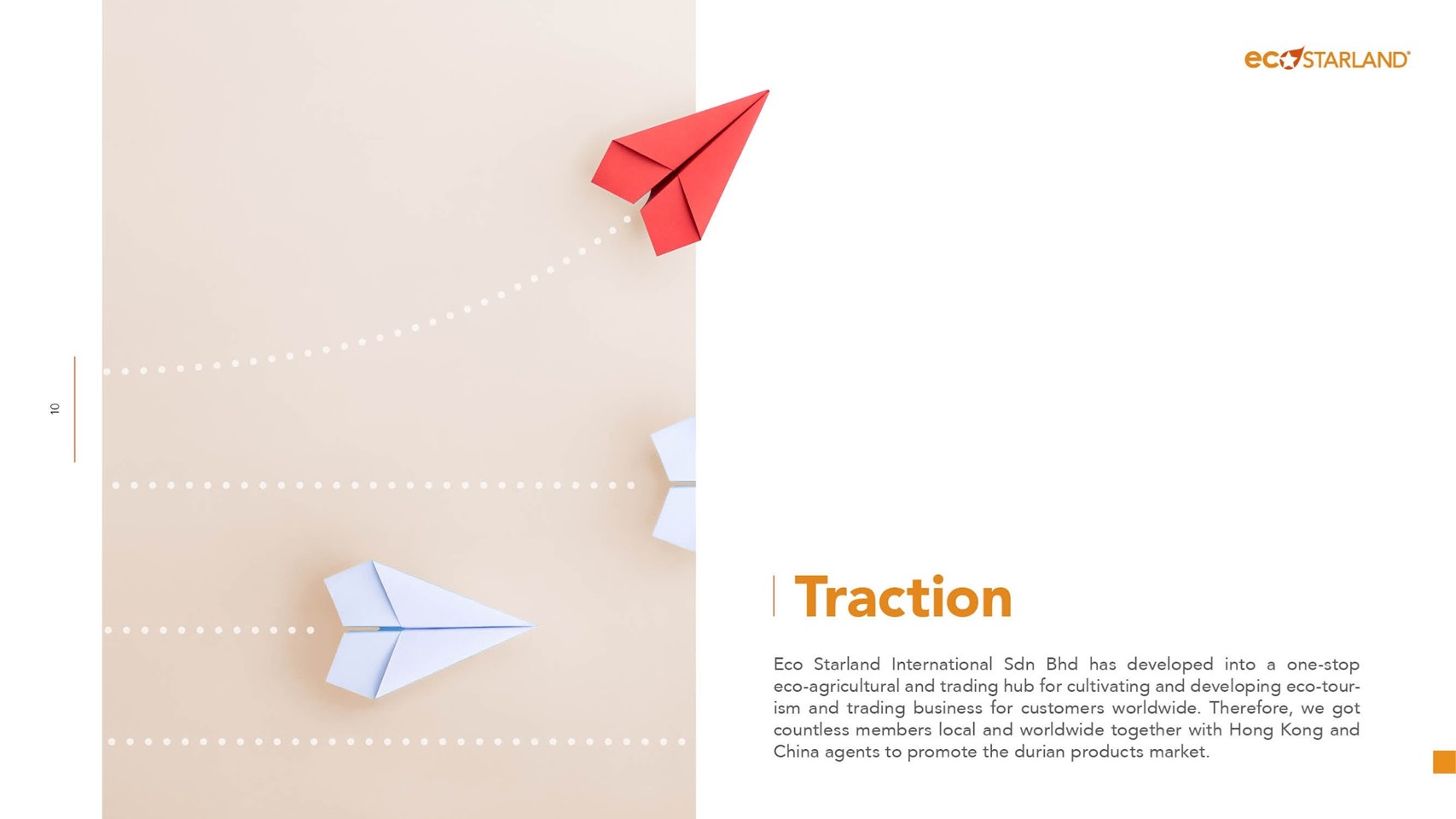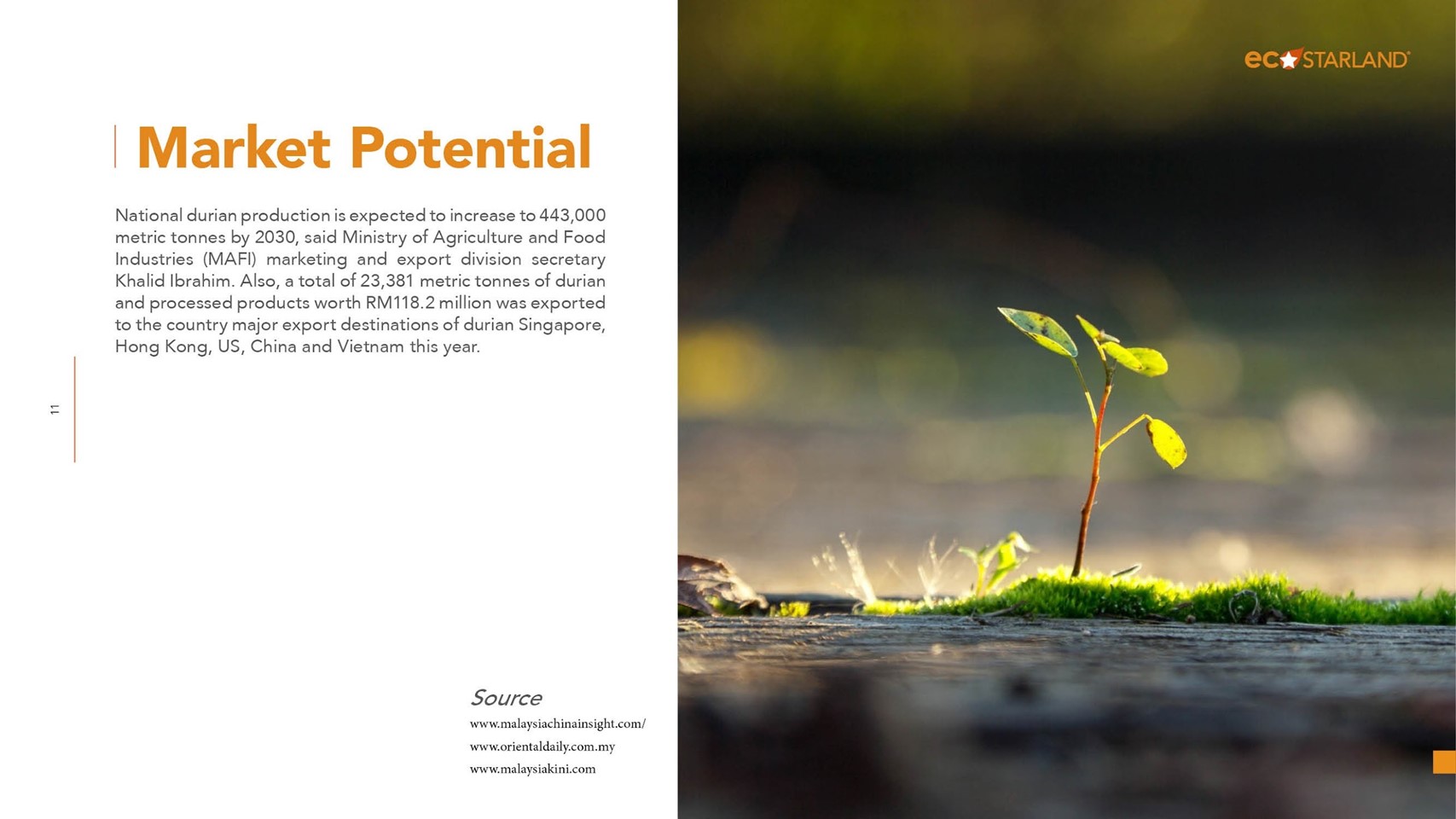 ---
For further enquiry
Please Contact Us
---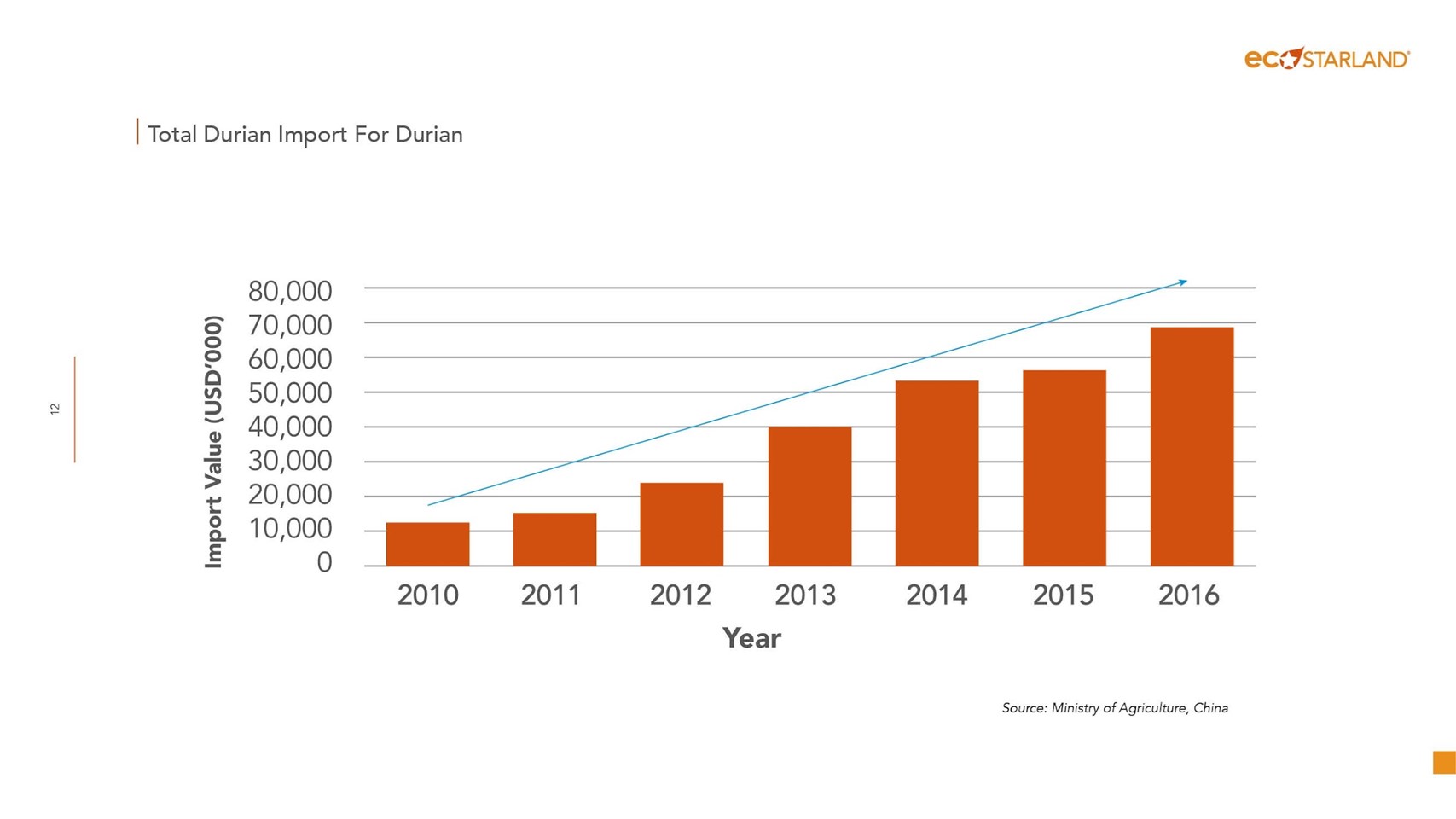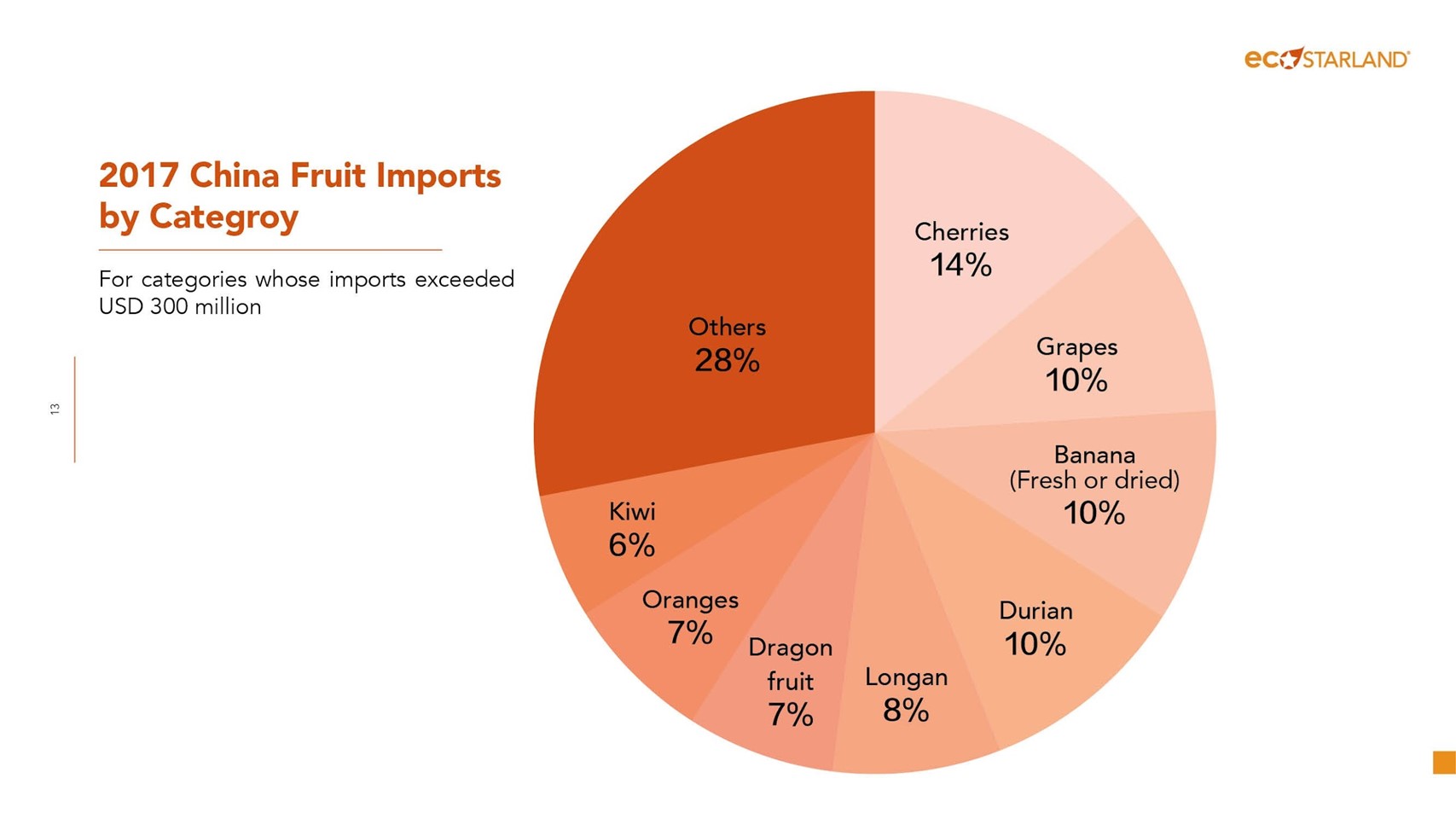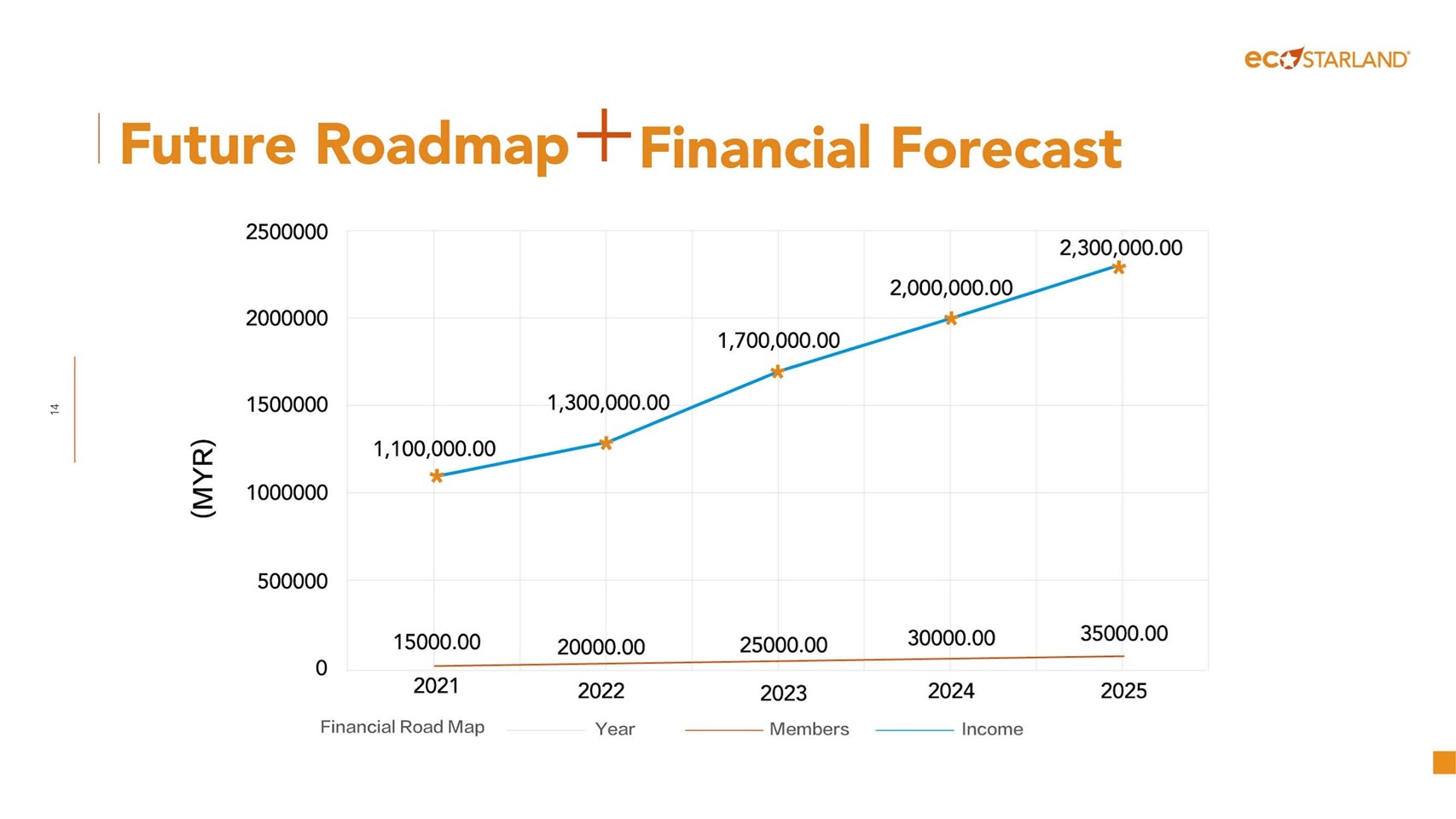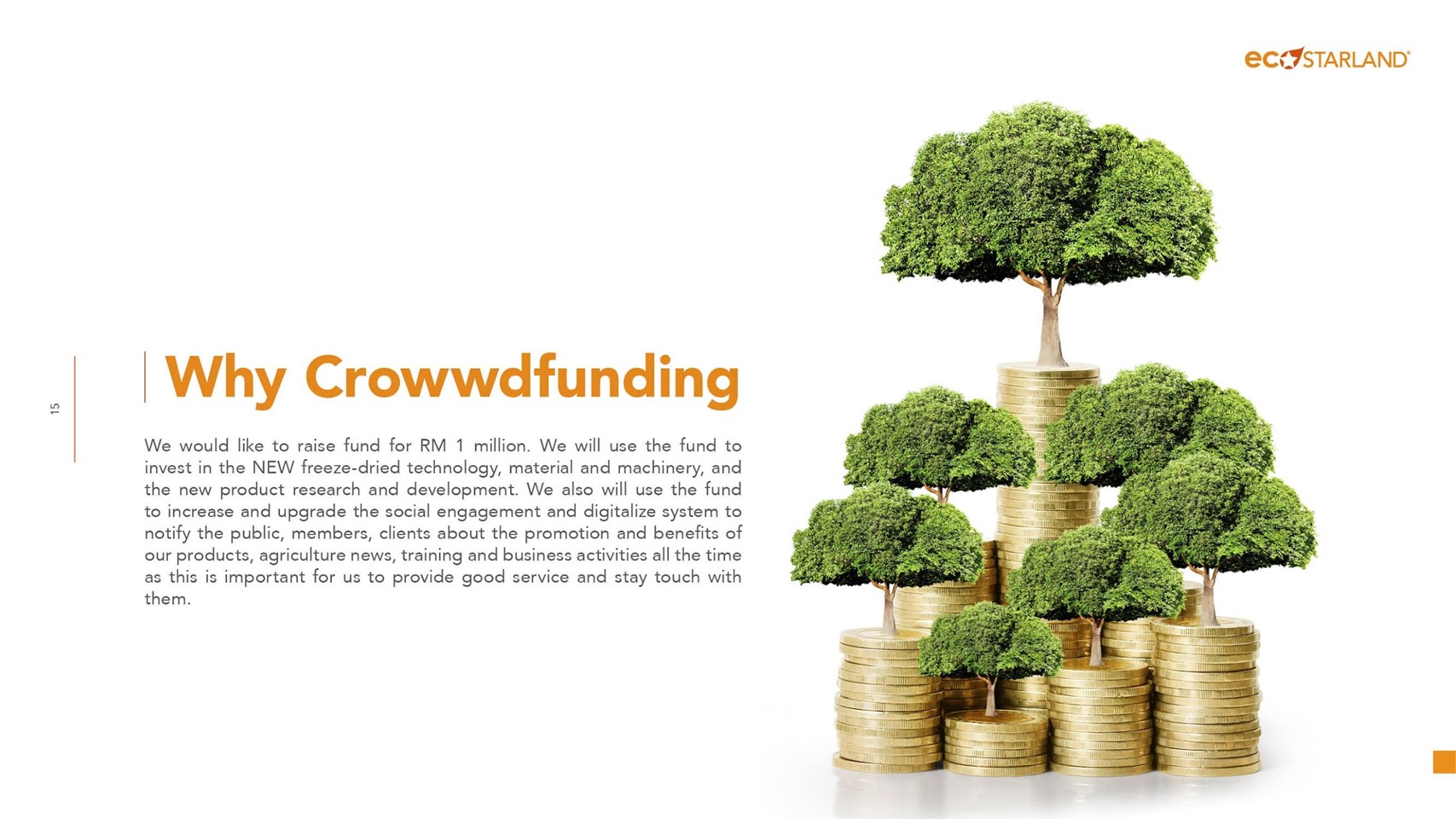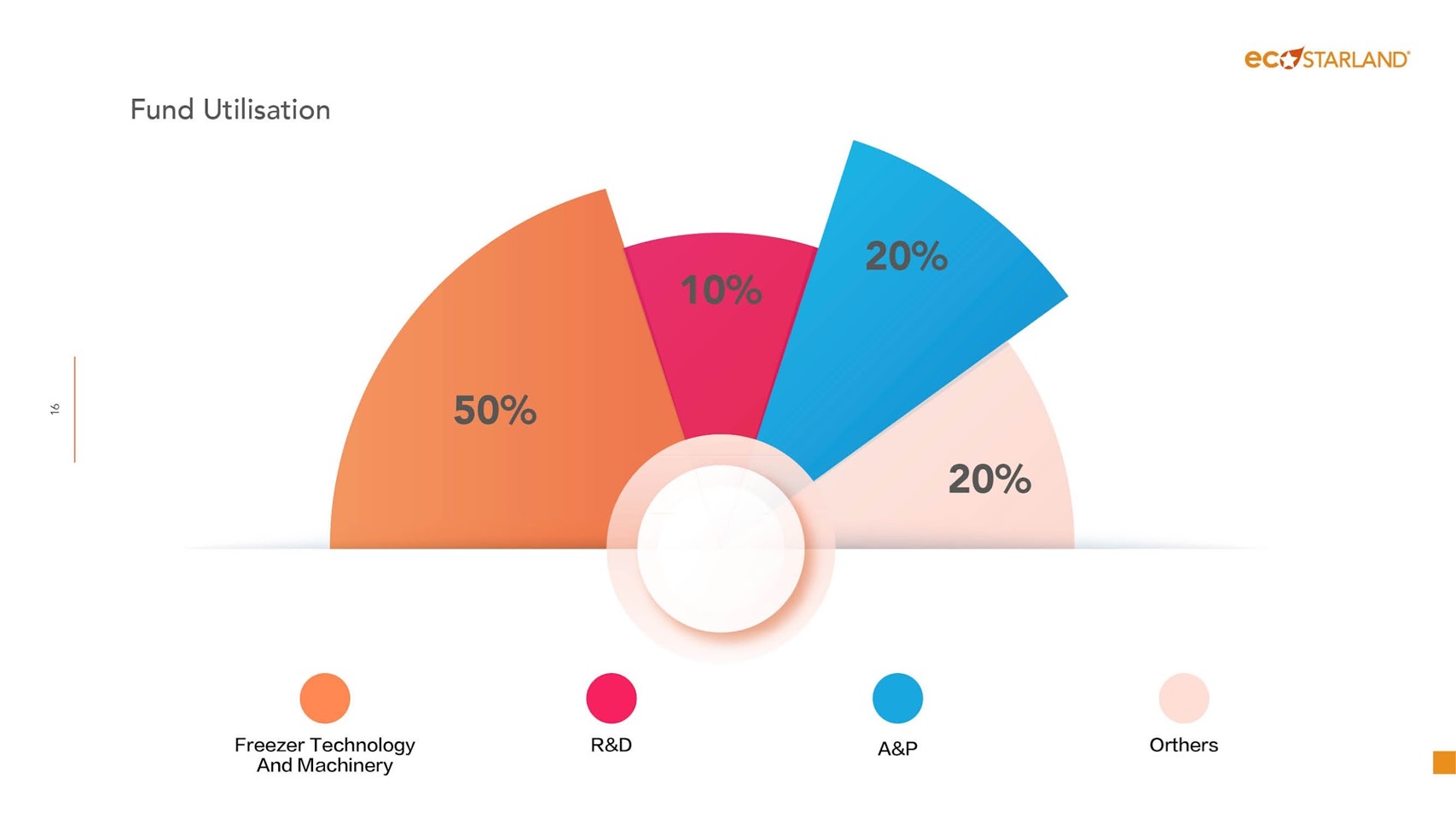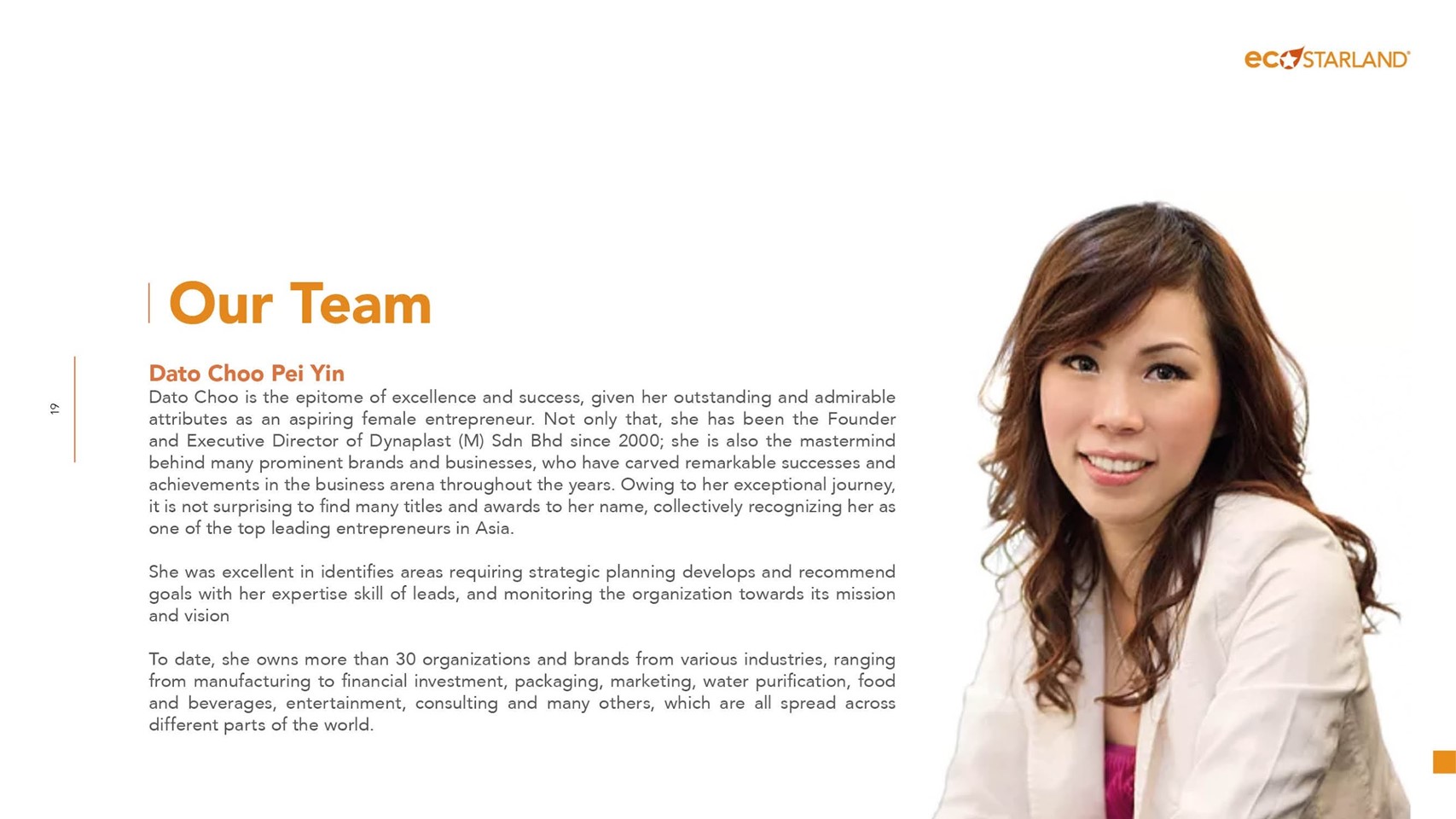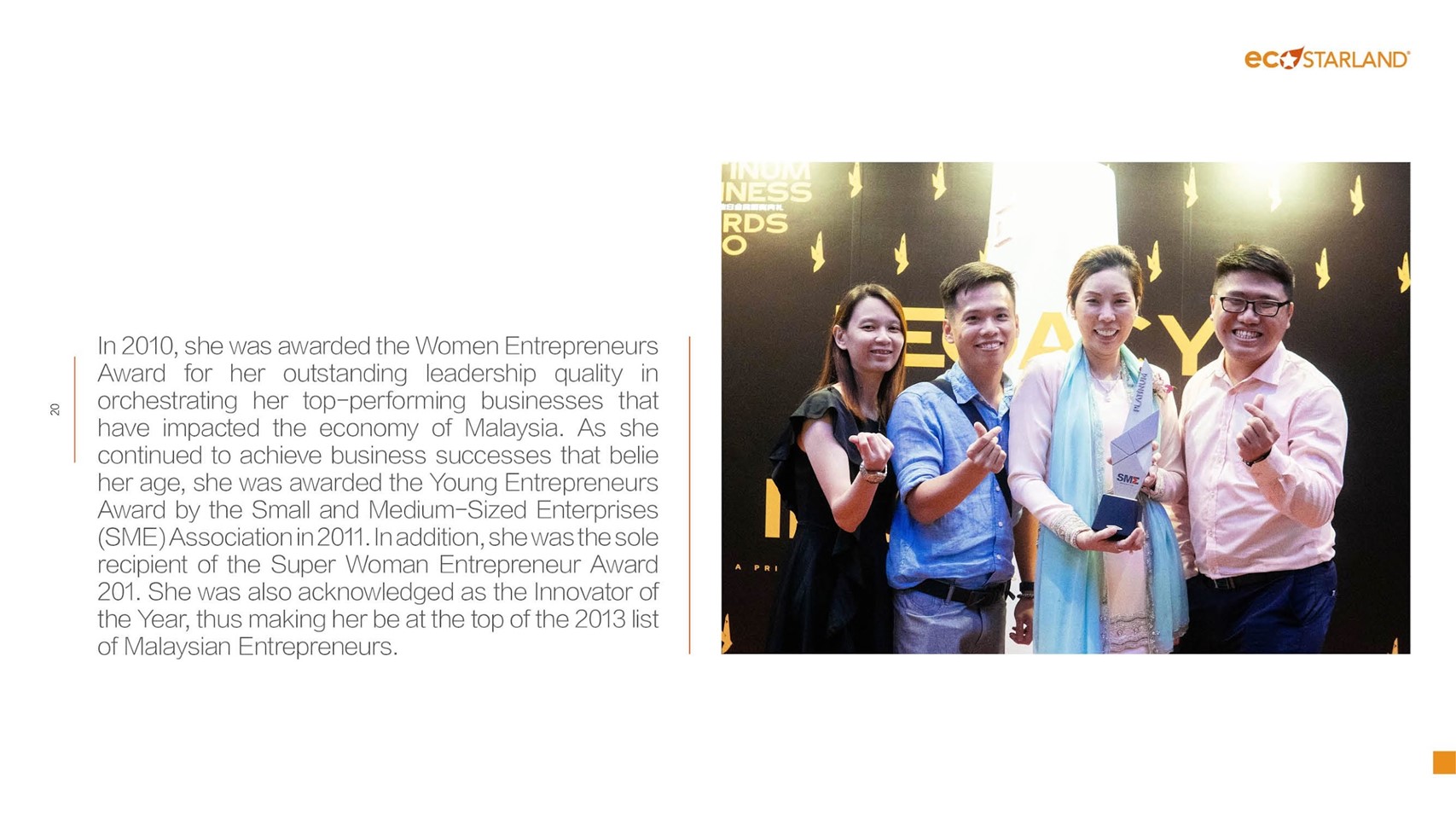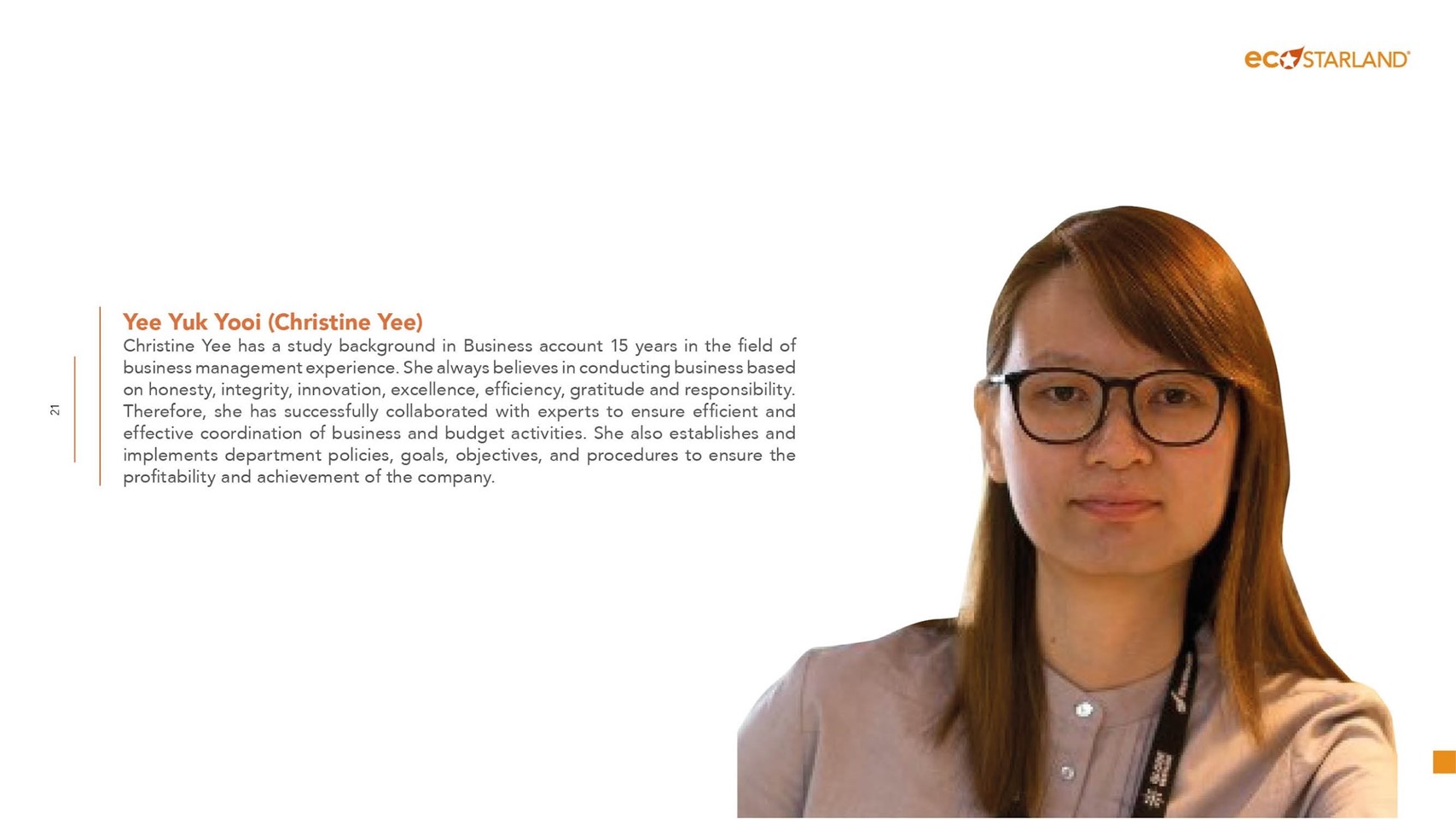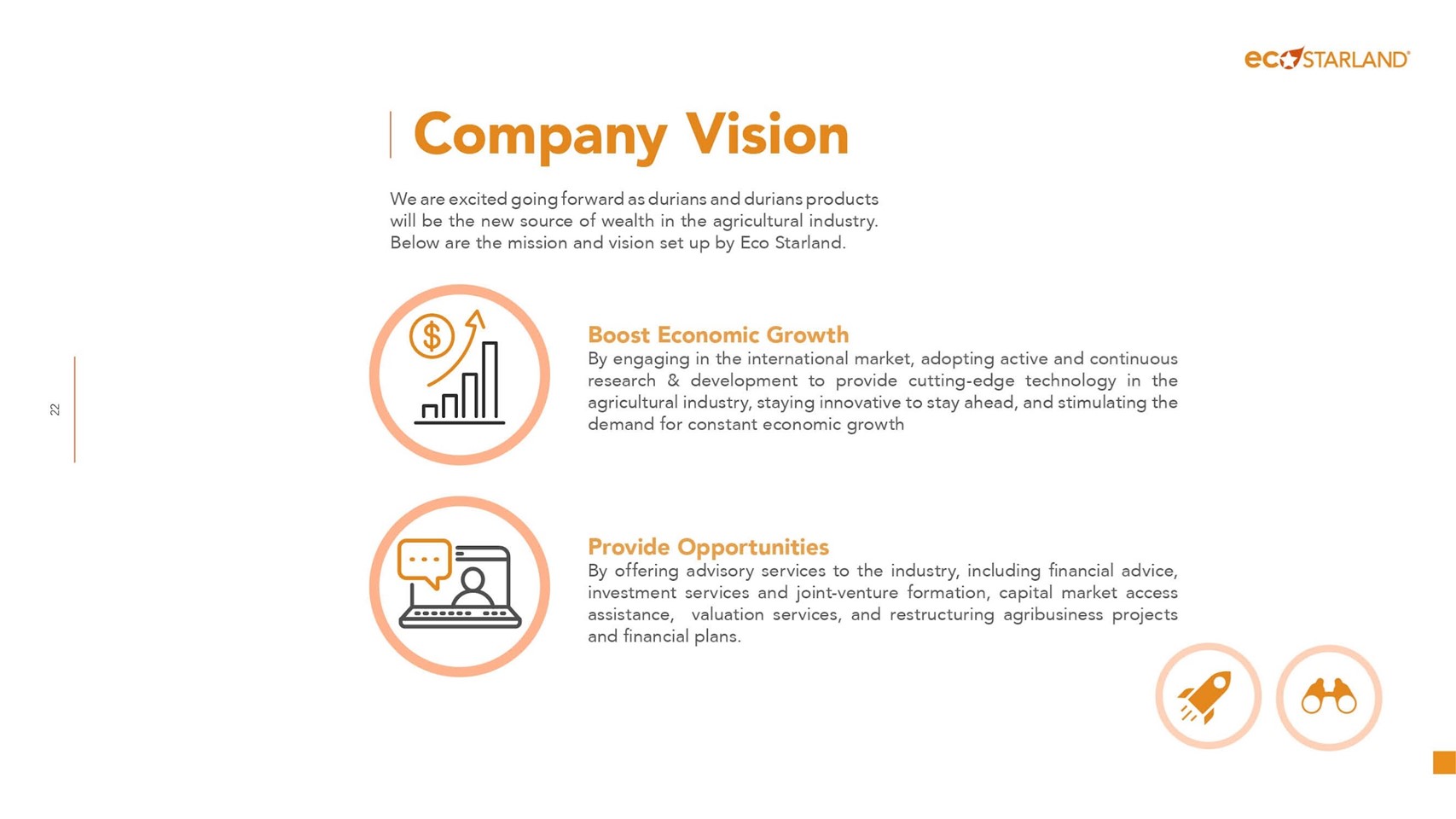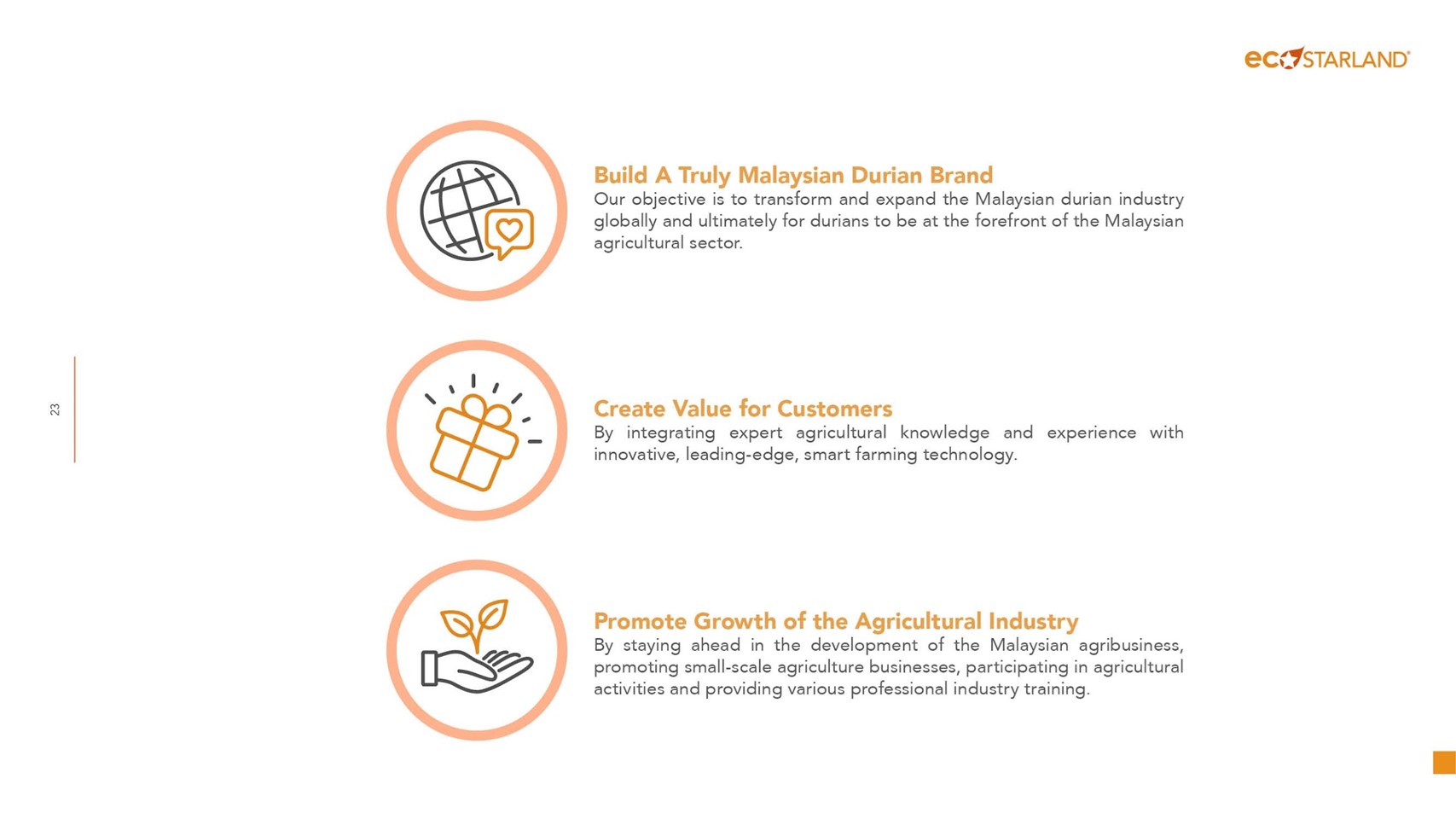 ---
For further enquiry
Please Contact Us
---